7 Netflix Tricks That'll Change How You Watch Your Favorite Shows
The period between Christmas and New Year's Day could end up being the most popular time for streaming all year, according to Amazon and Netflix data shared with HuffPost.
Maybe you're off work and in search of easy family bonding. Maybe it just lifts your spirits to watch the depressed, anthropomorphic main character of "Bojack Horseman" drink spirit after spirit after spirit.
In any case, there's a good chance you could benefit from a few hacks to improve  or vary the minimalist monotony of your experience with Netflix.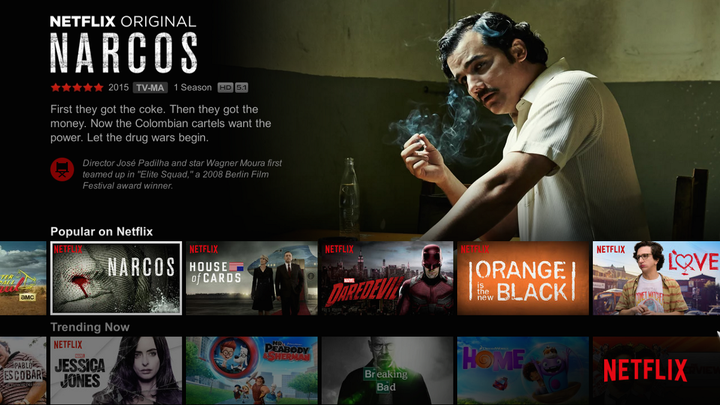 Of course, HuffPost's "Streamline" is itself a hack: Getting weekly suggestions for the best shows streaming services have to offer and keeping yourself from wasting time on mediocre TV is the best trick of all.
But for simple cosmetic changes and browser plug-ins that will improve your viewing experience even more, the list below should help.

This is part of Streamline, HuffPost's weekly recommendation service for streaming shows and movies. Every Saturday, Streamline ranks the best shows to watch online, including a specific focus on Netflix.
1. Change your subtitles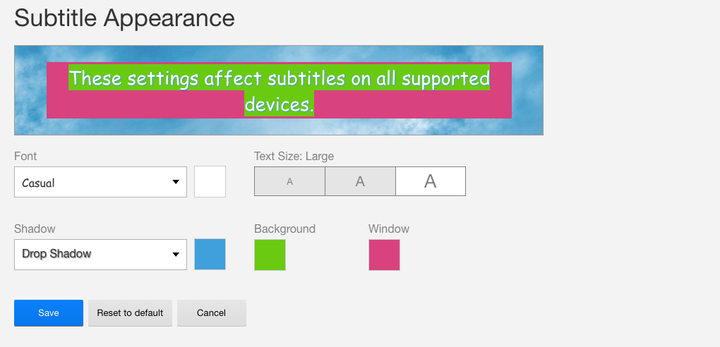 Subtitles don't have to be simple white with a hint of drop shadow. All sorts of options await you in your account's subtitle preferences.
For journalistic integrity reasons, I tried this myself. My subtitles now have a bright pink window with green background and hint of blue drop shadow. The font is "casual" because I'm a casual person. I chose the font size that best represents the way I like to live my life.
Netflix has many expensively filmed original series where much care has been put into each and every detail you see on screen. The above subtitle choices complement such programs, like "The Crown" and "Godless," very well.
2. Switch to HD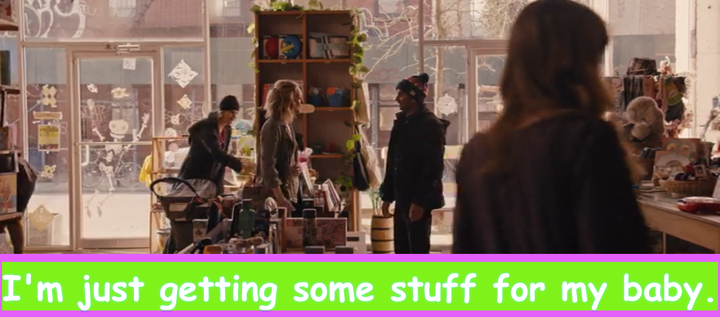 Apparently Netflix doesn't always automatically switch your account to high-definition, even if you're paying for that option. You might be on a default setting that looks pretty bad and not even know it. Go to the HD toggle page and select the highest streaming quality available for your price point.
Of course, you could also select "low" quality if you wanted to, as I have to watch the above "Master of None" scene. The characters and "stuff" in the store appear super grainy.
3. Watch at weird times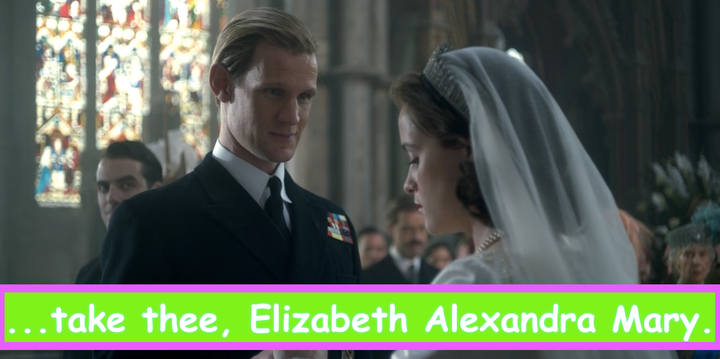 This remains somewhat of a streaming urban legend without definitive verification, but apparently you get better video quality and faster load times if you watch Netflix at off-peak hours.
This means if you're trying to stream "The Crown" for its visual beauty, you need to do so around 4 a.m. You might miss out on something if you're a super fan watching at any other time.
4. Download on your phone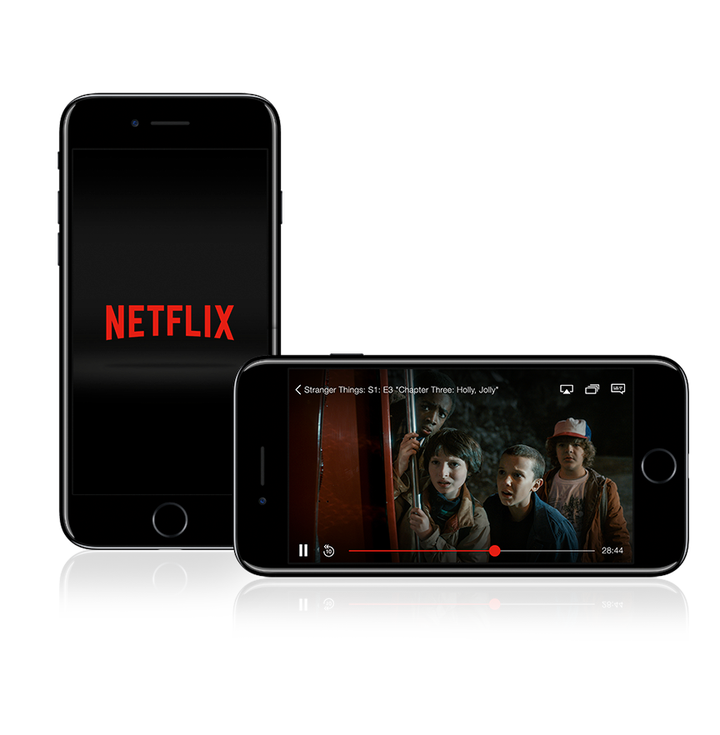 You probably already know that Netflix lets you download shows and movies. But in case you've been unsure why you haven't been able to do so on your Apple laptop, here's the list of requirements for downloading, according to Netflix:
An iPhone, iPad, or iPod running iOS 9.0 or later
A phone or tablet running Android 4.4.2 or later
A tablet or computer running Windows 10 Version 1607 (Anniversary Update) or later
An internet connection*
An active Netflix streaming account
The latest version of the Netflix Apple iOS, Netflix Android, or Netflix Windows 10 app
Then look for the 

5. Play Netflix Roulette to find something random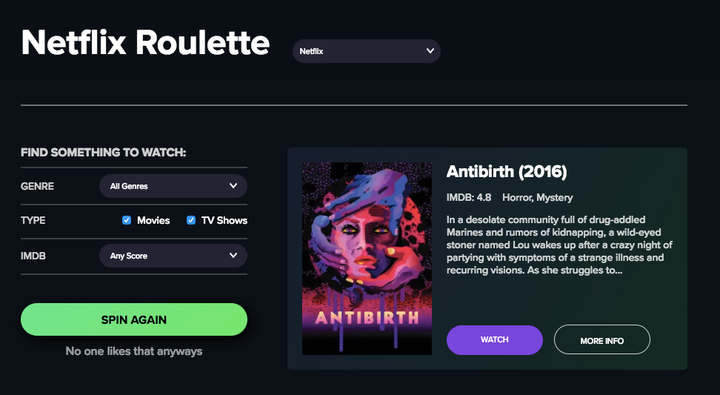 There are a ton of amazing movies and television shows right now so many that you can't possibly have enough time to watch them all. Also, movies and TV series are very long. It would take a true glutton for wasting time to just choose something at random to watch these days. Netflix Roulette lets you indulge that gluttony.
The website Reelgood created this tool. Thankfully, it has a few features that make it more useful than trusting pure random chaos. You can make sure the selection has a decent score on IMDb, choose your genre and pick whether you want a movie or television show. Using these toggles, this tool could be a good way to find an undiscovered gem.
I didn't use any toggles when I tried out this feature. The movie "Antibirth," which I had never heard of before, was suggested to me. It's about a stoner who wakes up from a party with a mysterious illness that apparently isn't a hangover. I will not be watching that.
6. Download Super Netflix to change video speed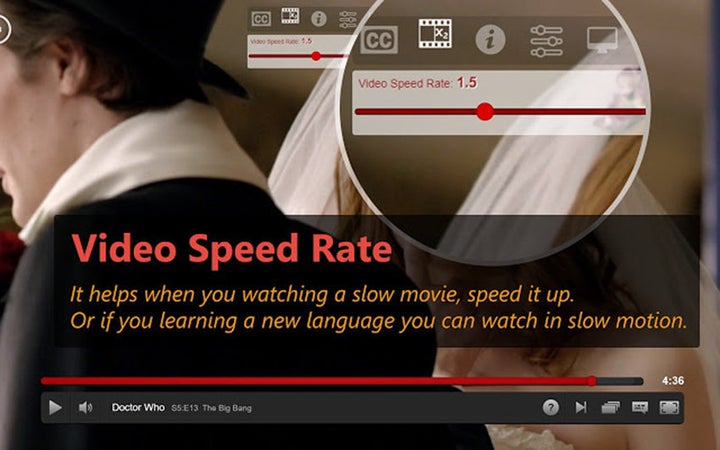 Super Netflix is available for free in the Chrome web store, and it gets updated fairly regularly. Many other Netflix plug-ins have come and gone over the last few years because developers have failed to update their product to keep with the streaming company's constant changes.
This plug-in allows you to do all sorts of things, including change the speed of your content. Do you want to know what happens on "The Crown" so you can talk about it with others but think it's way too boring to actually watch? Just change the speed up to 4x faster, and that show might finally move along at a bearable pace.
Speeding up content has long been popular in the podcast realm, and Apple lets you change the speed right in the app. Personally, I find I can easily listen to podcast audio at 1.5x speed. But podcasts are also pretty much just conversations, and the creators typically don't think too much about pacing.
You might be losing more by speeding up video, as directors and editors obsess over pacing. But if you don't care about that, by all means, change the speed. Netflix tends to release a great new show or movie every week, and there's no way you're going to see it all unless you crank up the speed to as fast as possible.
Something else kind of cool: Super Netflix lets you change content into black-and-white. So when you're watching the latest terrible Adam Sandler movie (not including "The Meyerowitz Stories"), you can really artsy-up the production and make it seem like you're watching something by Jean-Luc Godard.
7. Delete everything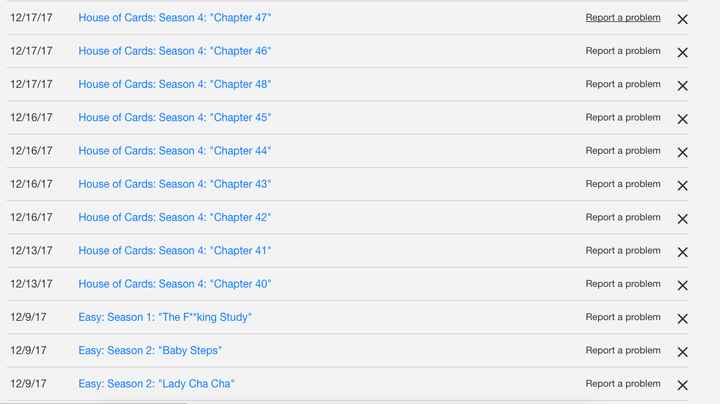 This is for all of you who don't have your own Netflix account and do have bad taste. You might not want your friends or lovers finding out what you've been watching. To fix this, you can go to the viewing activity page and delete the shows that embarrass you. Click the "X" before you create an ex … or something like that.
In researching this story, I found out that someone on my account has been watching "House of Cards," despite the fact that there are now dozens of sexual misconduct allegations against star Kevin Spacey. Of course, the ethics are murky about whether the misdeeds of one can invalidate art that many others worked hard to produce. But the later seasons of "House of Cards" are simply terrible and shouldn't be watched regardless. My friend really should have known better.
In any case, the friend could have scrubbed the streaming history and I would have been none the wiser. If they'd like to remedy the situation, they can also "report a problem" about the show on that same page and write "Kevin Spacey + it's not good" in the comment section.
Read more: http://www.huffingtonpost.com/entry/netflix-streaming-hacks_us_5a37f49de4b040881becf451
What that new 'Jessica Jones' character means for the season and the series
Friend or foe?
Image: david geisbrecht/netflix
Warning: This post contains spoilers for Jessica Jones Season 2.
Marvel's Jessica Jones has been a revelation for women ever since it premiered in 2015. Not only did it present us with a deeply flawed and traumatized protagonist, it dealt with her history and insecurities head-on.
In Season 2, we still have a host of varied, complicated women; from Carrie Ann Moss's struggling Jeri Hogarth to Rachael Taylor's unraveling Trish to our newest character, played by Janet McTeer. It's a pivotal role with DEEP complexity and physicality, the likes of which is rare for women in action shows – especially women of a certain age.
McTeer is first introduced as Dr. Leslie Hansen, a scientist linked to the ominous IGH, but we quickly learn that there's far more to her. She has abilities like Jessica's, but dialed up to 11; with her super strength comes a rampant rage – a dissociative disorder that's a side effect of the experiments IGH actually conducted on her.
When that switch flips, she becomes incredibly volatile, but with an almost childlike fixation on the source of her distress. McTeer communicates all this with a clenched jaw and unwavering gaze – and that's before all the stunt work.
"That was fun, you know, the idea of being someone who works really hard to control her emotions, control herself," McTeer told Mashable at the Season 2 premiere in New York. "She doesn't know how to do that particularly but she tries very hard in all kinds of different ways and doesn't always succeed."
And then there's that Episode 6 reveal, the shaky word a disbelieving Jessica says after tracking her quarry back to the house where she lives: "Mom?"
At first, turning this new character into Alisa Jones feels like a bit of a MacGuffin for Jessica's quest to figure out exactly who or what she is. The tragic loss of her family is one of Jessica's most formative experiences, like so many other superheroes. It's infuriating to think her mother was alive this long and that their paths never crossed. Alisa didn't even seek her out.
Episode 7 addresses all of that in flashbacks, but it's still maddening. Especially with an ostensibly retconned dead boyfriend plot for Jessica that ends up being her mother's fault (that jacket reveal though…:crying emoji:).
As the season builds to a climax, it's hard to reconcile those revelations with a forced mother-daughter vigilante bonding subplot. Sure, there's a tenderness to Alisa tending her daughter's bullet wound that we haven't seen Jessica experience before, but Mama Jones is a ticking time bomb and combustion is all but inevitable.
By now, we know how this ends: Alisa goes rogue (Jessica with her, for a time) and there's no reeling her back in. By the final episode, she's lost the only person who could help her scientifically and joined Jessica in the dead boyfriends' club – she also murders a detective in a surge of violent energy reminiscent of Kilgrave himself.
"I've never seen a woman play a part like this," McTeer said. "I've seen men do it very often but you know, I'm a middle-aged woman, so that was fun. Hard, harder than playing it when you're 25 because it's very physical, but still great."
"You do something like this and you hope someone will go 'Oh, that's a good idea, let's do another one!'" she added. "'Does an FBI agent have to be a man? Let's make it a woman. Does that person really have to be a man? Let's make it a woman.' I'd like that to happen more."
If any show was going to do it, it's this one.
Jessica Jones Season 2 is now streaming on Netflix.
Read more: https://mashable.com/2018/03/10/jessica-jones-new-character/
Offred is 1000% over it in new 'Handmaid's Tale' teaser
The Handmaid's Tale just served up an International Women's Day teaser of Offred and her sisters fighting back. After a first season that explored women losing all their agency, Season 2 shows shows the women of Gilead refusing to be oppressed any longer.
The teaser is mostly a few flashes of footage and imagery – including Offred in front of a noose and a weeping Moira (Samira Wiley) – narrated with the emotionless cadence Elisabeth Moss perfected as Offred. She lists the requirements of the handmaid like commandments: "Wear the red dress, wear the wings," and eventually, "Shut your mouth, be a good girl, roll over and spread your legs, yes ma'am, may the lord open."
And then the teaser ends with a burst of frustration: "Seriously, what the actual f–"
The Handmaid's Tale Season 2 premieres April 25 on Hulu.
Read more: https://mashable.com/2018/03/08/handmaids-tale-season-2-teaser/
Obamas in talks with Netflix about original shows, report says
Netflix Originals from the Obamas may be coming.
Image: SAUL LOEB/AFP/Getty Images
You could soon be watching Netflix Originals commissioned by Barack and Michelle Obama.
According to a report by The New York Times, the former president and first lady are in "advanced negotiations" with the streaming giant to produce a series of shows.
The proposed deal, the Times reports, would see Netflix paying the Obamas to commission exclusive content, which would "highlight inspirational stories." Exactly how many shows and episodes we can expect, whether these will be documentaries, mini-series or otherwise, has not yet been confirmed.
How much the Obamas will be paid is also still unclear.
Netflix currently boasts 117 million members in over 190 countries — quite the robust platform for the already social media-dominant Obamas to potentially leverage.
But the Times surmised that Obama wouldn't be using the platform as "a direct answer to Fox News or Breitbart.com," writing:
Mr. Obama does not intend to use his Netflix shows to directly respond to President Trump or conservative critics, according to people familiar with discussions about the programming.
Netflix isn't the only streaming service interested in content commissioned by the Obamas it seems, with the Times reporting that executives from Amazon and Apple had also "expressed interest in talking with Mr. Obama about content deals."
Mashable has reached out to Netflix for comment.
Read more: https://mashable.com/2018/03/08/netflix-barack-obama/