7 Netflix Tricks That'll Change How You Watch Your Favorite Shows
The period between Christmas and New Year's Day could end up being the most popular time for streaming all year, according to Amazon and Netflix data shared with HuffPost.
Maybe you're off work and in search of easy family bonding. Maybe it just lifts your spirits to watch the depressed, anthropomorphic main character of "Bojack Horseman" drink spirit after spirit after spirit.
In any case, there's a good chance you could benefit from a few hacks to improve  or vary the minimalist monotony of your experience with Netflix.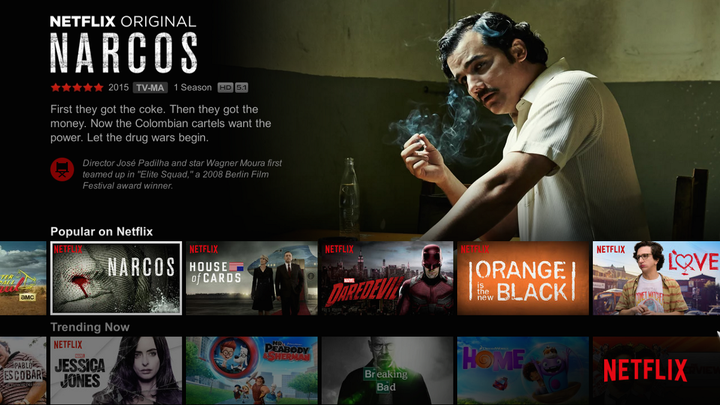 Of course, HuffPost's "Streamline" is itself a hack: Getting weekly suggestions for the best shows streaming services have to offer and keeping yourself from wasting time on mediocre TV is the best trick of all.
But for simple cosmetic changes and browser plug-ins that will improve your viewing experience even more, the list below should help.

This is part of Streamline, HuffPost's weekly recommendation service for streaming shows and movies. Every Saturday, Streamline ranks the best shows to watch online, including a specific focus on Netflix.
1. Change your subtitles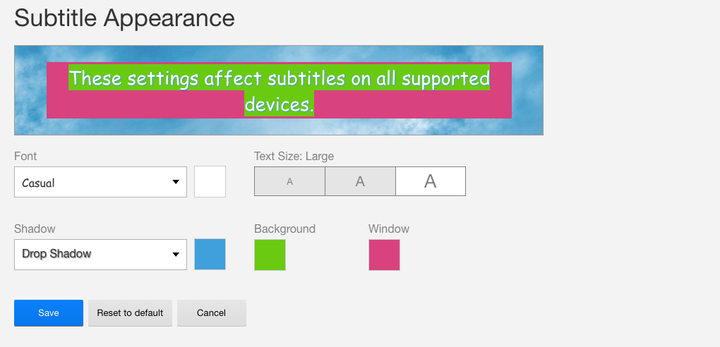 Subtitles don't have to be simple white with a hint of drop shadow. All sorts of options await you in your account's subtitle preferences.
For journalistic integrity reasons, I tried this myself. My subtitles now have a bright pink window with green background and hint of blue drop shadow. The font is "casual" because I'm a casual person. I chose the font size that best represents the way I like to live my life.
Netflix has many expensively filmed original series where much care has been put into each and every detail you see on screen. The above subtitle choices complement such programs, like "The Crown" and "Godless," very well.
2. Switch to HD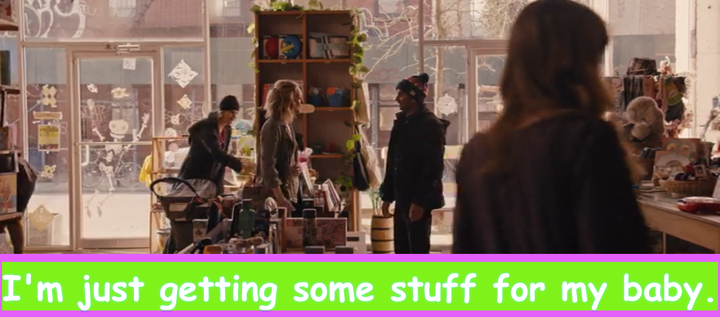 Apparently Netflix doesn't always automatically switch your account to high-definition, even if you're paying for that option. You might be on a default setting that looks pretty bad and not even know it. Go to the HD toggle page and select the highest streaming quality available for your price point.
Of course, you could also select "low" quality if you wanted to, as I have to watch the above "Master of None" scene. The characters and "stuff" in the store appear super grainy.
3. Watch at weird times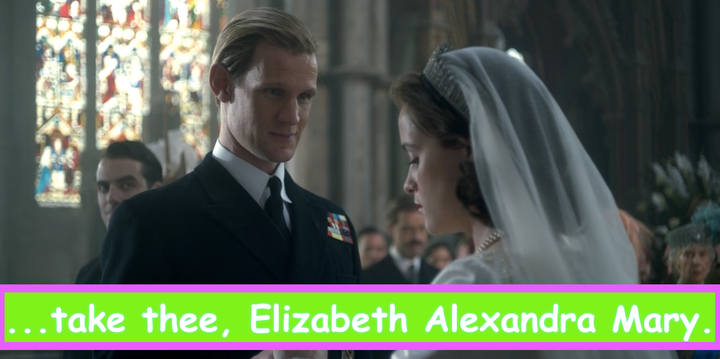 This remains somewhat of a streaming urban legend without definitive verification, but apparently you get better video quality and faster load times if you watch Netflix at off-peak hours.
This means if you're trying to stream "The Crown" for its visual beauty, you need to do so around 4 a.m. You might miss out on something if you're a super fan watching at any other time.
4. Download on your phone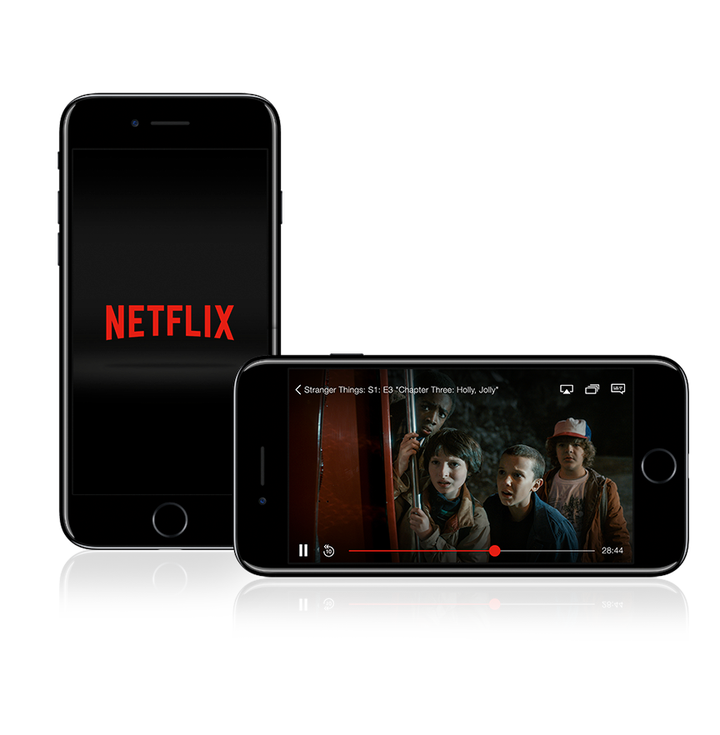 You probably already know that Netflix lets you download shows and movies. But in case you've been unsure why you haven't been able to do so on your Apple laptop, here's the list of requirements for downloading, according to Netflix:
An iPhone, iPad, or iPod running iOS 9.0 or later
A phone or tablet running Android 4.4.2 or later
A tablet or computer running Windows 10 Version 1607 (Anniversary Update) or later
An internet connection*
An active Netflix streaming account
The latest version of the Netflix Apple iOS, Netflix Android, or Netflix Windows 10 app
Then look for the 

5. Play Netflix Roulette to find something random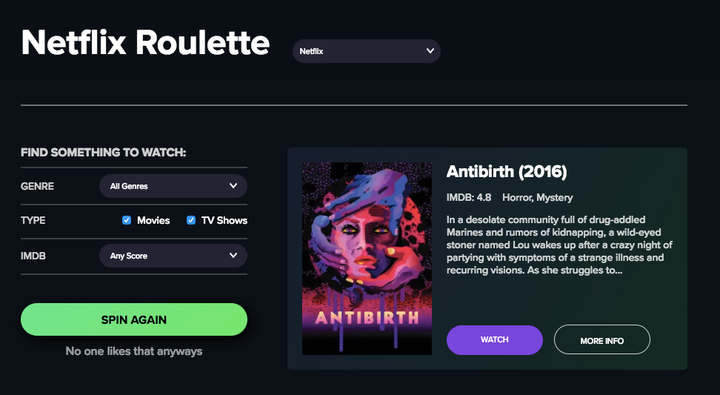 There are a ton of amazing movies and television shows right now so many that you can't possibly have enough time to watch them all. Also, movies and TV series are very long. It would take a true glutton for wasting time to just choose something at random to watch these days. Netflix Roulette lets you indulge that gluttony.
The website Reelgood created this tool. Thankfully, it has a few features that make it more useful than trusting pure random chaos. You can make sure the selection has a decent score on IMDb, choose your genre and pick whether you want a movie or television show. Using these toggles, this tool could be a good way to find an undiscovered gem.
I didn't use any toggles when I tried out this feature. The movie "Antibirth," which I had never heard of before, was suggested to me. It's about a stoner who wakes up from a party with a mysterious illness that apparently isn't a hangover. I will not be watching that.
6. Download Super Netflix to change video speed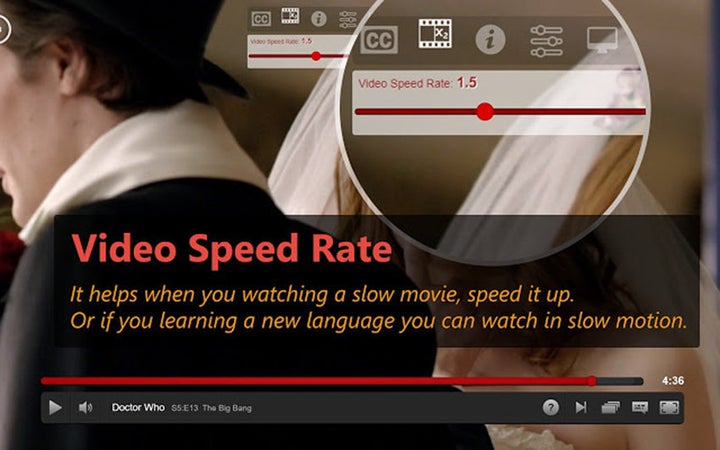 Super Netflix is available for free in the Chrome web store, and it gets updated fairly regularly. Many other Netflix plug-ins have come and gone over the last few years because developers have failed to update their product to keep with the streaming company's constant changes.
This plug-in allows you to do all sorts of things, including change the speed of your content. Do you want to know what happens on "The Crown" so you can talk about it with others but think it's way too boring to actually watch? Just change the speed up to 4x faster, and that show might finally move along at a bearable pace.
Speeding up content has long been popular in the podcast realm, and Apple lets you change the speed right in the app. Personally, I find I can easily listen to podcast audio at 1.5x speed. But podcasts are also pretty much just conversations, and the creators typically don't think too much about pacing.
You might be losing more by speeding up video, as directors and editors obsess over pacing. But if you don't care about that, by all means, change the speed. Netflix tends to release a great new show or movie every week, and there's no way you're going to see it all unless you crank up the speed to as fast as possible.
Something else kind of cool: Super Netflix lets you change content into black-and-white. So when you're watching the latest terrible Adam Sandler movie (not including "The Meyerowitz Stories"), you can really artsy-up the production and make it seem like you're watching something by Jean-Luc Godard.
7. Delete everything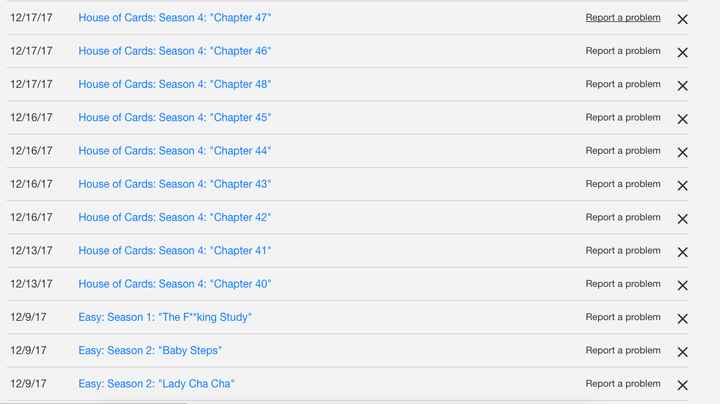 This is for all of you who don't have your own Netflix account and do have bad taste. You might not want your friends or lovers finding out what you've been watching. To fix this, you can go to the viewing activity page and delete the shows that embarrass you. Click the "X" before you create an ex … or something like that.
In researching this story, I found out that someone on my account has been watching "House of Cards," despite the fact that there are now dozens of sexual misconduct allegations against star Kevin Spacey. Of course, the ethics are murky about whether the misdeeds of one can invalidate art that many others worked hard to produce. But the later seasons of "House of Cards" are simply terrible and shouldn't be watched regardless. My friend really should have known better.
In any case, the friend could have scrubbed the streaming history and I would have been none the wiser. If they'd like to remedy the situation, they can also "report a problem" about the show on that same page and write "Kevin Spacey + it's not good" in the comment section.
Read more: http://www.huffingtonpost.com/entry/netflix-streaming-hacks_us_5a37f49de4b040881becf451
From Latex Strippers to Killing Hitler: Inside Netflix's Wildest Series
Sex isnt included in the title of Love, Death & Robots, the new animated Netflix series from directors David Fincher and Tim Miller (premiering March 15). But that doesnt mean there isnt plenty of R-rated eroticismnot to mention myriad Hitler deaths!to be found in this 18-episode anthology of sci-fi shorts about the strange, surreal and sinister.
Created by Miller (Deadpool, the upcoming Terminator: Dark Fate), who also serves as an executive producer alongside Fincher (Fight Club, Zodiac, Netflixs Mindhunter), Love, Death & Robots is a deliberately diverse affair rife with violence, humor and a healthy dose of sensuality. No matter that its installments are all computer generatedits for adults only, peppered with full-frontal female nudity, intermittent profanity and a dark, demented view of the world, both now and in the future, which is where most of its vignettes are set. Delivering bleakness and black comedy in distilled form via stories that rarely last more than fifteen minutes, its like Black Mirror for the ADD-addled video game crowd.
Interactive games are certainly evoked by two of the six episodes that were provided to press in advance, as both boast the photorealistic environments and admirably lifelike and emotiveif still clearly artificialhuman faces and figures found in AAA title cutscenes. Theres something startlingly authentic about the way vehicles move and physical spaces are rendered in Sonnies Edge, the shows first episode, even though its grimy blacks, greens and reds define the action in somewhat familiar sci-fi terms. Thats true of its narrative as well, about a young, facially-scarred combatant preparing to compete in a fight to the death against a male opponent. The Real Steel-ish catch is that shes not the one doing the actual brawling; instead, she uses mind-meld technology to pilot a giant reptilian creature (its head stretching backwards into a deadly spiked tail) against her adversarys brutish beast………………………………………………………………………"
Read more: https://www.thedailybeast.com/netflixs-love-death-and-robots-is-a-sex-filled-sci-fi-extravaganza-featuring-latex-strippers-and-killing-hitler
The Disappearance of Madeleine McCann | Netflix
A detailed look at the disappearance of 3-year-old Madeleine McCann, who vanished while on holiday with her family. The Disappearance of Madeleine McCann. Only on Netflix March 15th.
Someone Great – Netflix Trailer
Aspiring music journalist Jenny (Gina Rodriguez) has just landed her dream job at an iconic magazine and is about to move to San Francisco. Rather than do long distance, her boyfriend of nine years (Lakeith Stanfield) decides to call it quits. To nurse her broken heart, Jenny gathers up her two best friends Erin (DeWanda Wise) and Blair (Brittany Snow) for one outrageous last adventure in New York City. From writer/director Jennifer Kaytin Robinson (creator of MTV's Sweet/Vicious) SOMEONE GREAT is a hilarious and heartfelt story of friendship, love, and what it means to let go of your twenties and enter adulthood. Watch Someone Great April 19 on Netflix!