An activist starts a GoFundMe campaign to help kids in Harlem see 'Black Panther'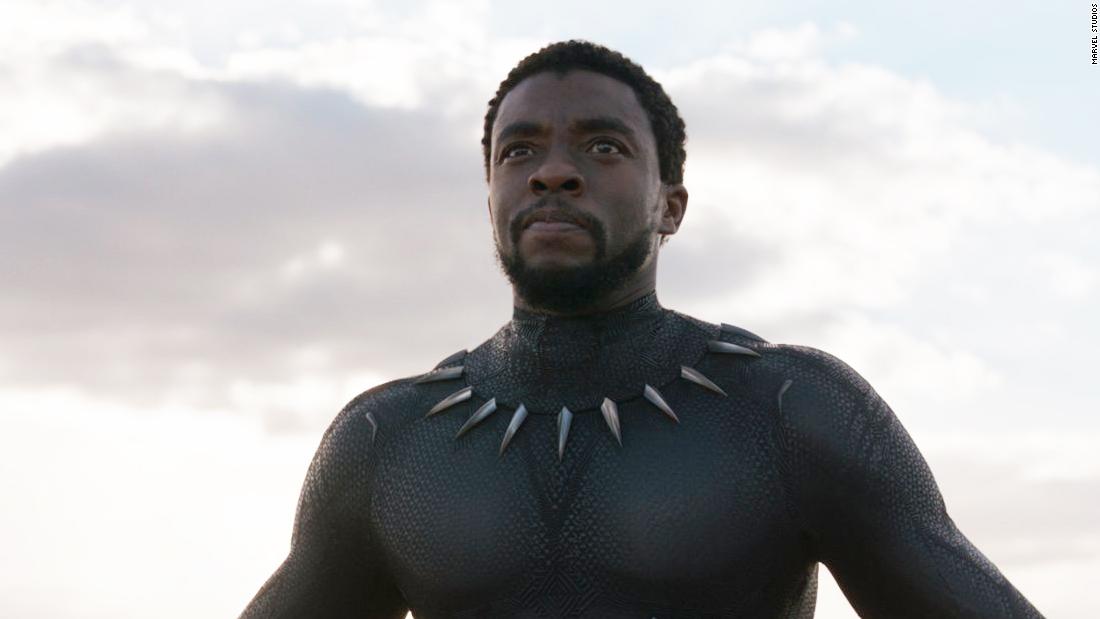 (CNN)On the list of 2018's must-see movies, "Black Panther" reigns supreme.
Fredrick Joseph has started a GoFundMe campaign so kids in Harlem, New York, can go see the movie when it comes out next month.
And thanks to some big name celebrities, the
"Wakanda Forever!"
campaign is growing faster than a speeding bullet.
"I knew I wanted to do something for the children, especially of Harlem, because it was a community primarily of color," Joseph, 29, told CNN. "I said to myself, how can I get as many children as possible to see this film and see themselves as a superhero or a king or queen?"
"Representation and inclusion are legitimately essential pillars to creating dreams for yourself," he added.
Within 10 days, the campaign has tripled its original goal of $10,000. More than 700 people have donated including Chelsea Clinton, director J.J. Abrams and ESPN anchor Jemele Hill.
The money will go toward purchasing tickets and refreshments for the children and chaperones. Anything left over will help support the Boys and Girls Club.
"You don't have to have a lot of money to make change," said Dominique Jones, executive director of the Boys and Girls Club of Harlem. "I really think that Fredrick is the real example of a superhero."
"Black Panther" has been one of Marvel Comics' most vital characters for 50 years. The film adaptation stars Chadwick Boseman as T-Chala (a.k.a. Black Panther) as he returns to Wakanda (hence the campaign name) to reign as king.
Joseph has also partnered with GoFundme to make a difference outside of Harlem. They've launched the #BlackPantherChallenge to encourage similar drives in other communities.
Ten campaigns created using the
#BlackPantherChallenge
sign up page will receive a $100 donation from GoFundme to support the cause.
"The children are the future. It starts with them," Joseph said. "We're just vessels trying to make a change."
Read more: http://www.cnn.com/2018/01/10/entertainment/iyw-black-panther-gofundme-trnd/index.html
Marvel Remembers the Legacy of Stan Lee
Marvel Comics and The Walt Disney Company salute the life and career of Stan Lee and offer our undying gratitude for his unmatchable accomplishments within our halls. Please join us in remembering Stan "The Man" Lee.
Artists honor late Stan Lee with stunning Marvel-inspired portraits
Image: bob al-greene / mashable
The death of Stan Lee, age 95, has been felt by many, but the loss has been particularly profound for the many fans-turned-artists who were inspired by Lee's legendary career.
In the wake of Lee's passing, as notes of honor and remembrance have flooded social media, stunning portraits of the renowned comic-book writer have stood out. Many of the tributes are accompanied by short anecdotes noting the impact Lee has had on the lives of so many, particularly in the worlds of illustration and animation.
One post from late-night host Jimmy Kimmel, a rendering of Lee he created when he was just seven years old, perfectly captures the awe so many have felt because of Lee throughout their lives.
At age 7, I drew this weird portrait of Stan Lee and asked my Mom to send it to him. Thankfully she didn't because 30+ years later, I got to give it to the great one in person. Thanks for all the fun Stan #Excelsior pic.twitter.com/IpfYBSjWyf

— Jimmy Kimmel (@jimmykimmel) November 12, 2018
Check out some of our favorite portraits and stories remembering the late Stan Lee, an IRL superhero to countless creatives and dreamers, below.
Thank you for helping me learn how to draw- Excelsior ✏️❤️ #stanlee #marvelcomics #spiderman #excelsior #art #comicbooks #superheroes #portrait #comicart #xmen #fantasticfour #captainamerica #artwork #artist #Pencildrawing #pencilart #popculture pic.twitter.com/84tmiuEbRh

— Jess (@bubbleteegrl4) November 12, 2018
View this post on Instagram
Ruby Rose debuts her sensational Batwoman costume for The CW
In August, we learned that Ruby Rose will be The CW's Batwoman. Now we have our first look at Kate Kane's costumed alter ego.
Let's skip the preamble. Take a look for yourself:
"Rose, whose casting was announced in August, joins The CW's DC Comics universe in December as a bunch of other ongoing series — Arrow, The Flash, and Supergirl — come together in a crossover event. The network is also planning a standalone Batwoman TV series for 2019.
The Kate Kane character is canonically lesbian in the comics, and her TV counterpart will be the same. Producers sought out an actor with the same sexuality as the character, and Rose — an out Australian star whose credits include Resident Evil: The Final Chapter, John Wick: Chapter 2, and Pitch Perfect 3 — turned out to be the perfect choice…………………………"
Read more: https://mashable.com/article/ruby-rose-batwoman-costume-cw-crossover/