An activist starts a GoFundMe campaign to help kids in Harlem see 'Black Panther'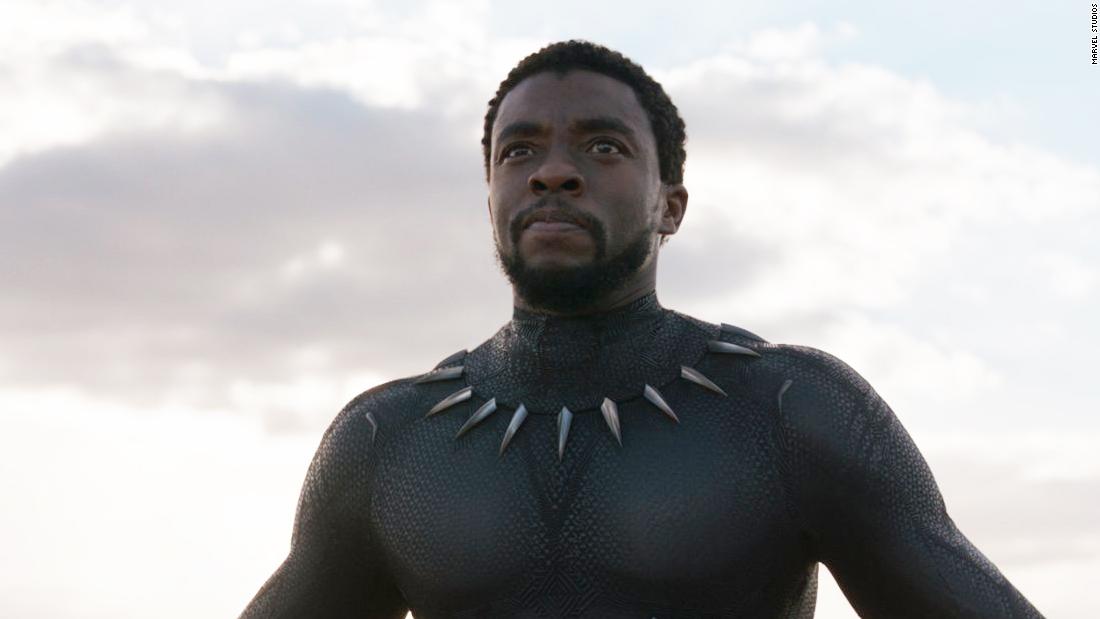 (CNN)On the list of 2018's must-see movies, "Black Panther" reigns supreme.
Fredrick Joseph has started a GoFundMe campaign so kids in Harlem, New York, can go see the movie when it comes out next month.
And thanks to some big name celebrities, the
"Wakanda Forever!"
campaign is growing faster than a speeding bullet.
"I knew I wanted to do something for the children, especially of Harlem, because it was a community primarily of color," Joseph, 29, told CNN. "I said to myself, how can I get as many children as possible to see this film and see themselves as a superhero or a king or queen?"
"Representation and inclusion are legitimately essential pillars to creating dreams for yourself," he added.
Within 10 days, the campaign has tripled its original goal of $10,000. More than 700 people have donated including Chelsea Clinton, director J.J. Abrams and ESPN anchor Jemele Hill.
The money will go toward purchasing tickets and refreshments for the children and chaperones. Anything left over will help support the Boys and Girls Club.
"You don't have to have a lot of money to make change," said Dominique Jones, executive director of the Boys and Girls Club of Harlem. "I really think that Fredrick is the real example of a superhero."
"Black Panther" has been one of Marvel Comics' most vital characters for 50 years. The film adaptation stars Chadwick Boseman as T-Chala (a.k.a. Black Panther) as he returns to Wakanda (hence the campaign name) to reign as king.
Joseph has also partnered with GoFundme to make a difference outside of Harlem. They've launched the #BlackPantherChallenge to encourage similar drives in other communities.
Ten campaigns created using the
#BlackPantherChallenge
sign up page will receive a $100 donation from GoFundme to support the cause.
"The children are the future. It starts with them," Joseph said. "We're just vessels trying to make a change."
Read more: http://www.cnn.com/2018/01/10/entertainment/iyw-black-panther-gofundme-trnd/index.html
5 Comics to Read Before You See Deadpool 2
"He's the breakout character of Deadpool 2, as well as the next step in Josh Brolin's unlikely plan to play a comic book character in every cinematic universe. (Don't forget that in addition to Thanos in Avengers: Infinity War he also played Jonah Hex in the 2010 DC movie of the same name.) Yes, Cable is a time-traveling toughie fans have been waiting to see on the big screen for a long time and he's finally here! What's that? You don't know who he is? You're worried you'll look like a n00b at the theater this weekend? Quit your fretting, friends; here are the five comic book runs you should check out for the best summation of everyone's favorite gun-toting, half-man, half-machine.
New Mutants (Vol. 1) #87-100
The initial appearances of Cable are, in retrospect, fascinating historical documents that reveal how much of the character was in place from the beginning—notably, his iconography, despite costume changes from issue to issue—and how much wasn't. As his characterization slowly cools into place, you get to see how a cypher cyborg from the future became a fan-favorite character. This run also offers up the first appearances of Deadpool and Domino (another Deadpool 2 highlight), if you're into that sort of thing. (Creator Rob Liefeld was a productive man back in the day.)
How to read it: Available digitally and in the X-Force: Cable & the New Mutants print collection.
Cable (Vol. 1) #97-107
More than a decade after his debut, this run feels like it shows a version of Cable as the dude he should've been all along: someone who eschews superheroics for techno espionage and finds trouble almost…"
Read more: https://www.wired.com/story/deadpool-2-comics-pull-list/
Heartbreaking fact about Groot in Infinity War
I am… great. Seriously. It's just really dusty in here.
Image: Film Frame Marvel Studios 2018
Spoiler Alert: This article discusses the shocking ending of Infinity War, which you really should have seen by now.
We're not crying you're crying everyone's crying.
Guardians of the Galaxy director James Gunn has revealed an overwhelmingly sad fact about Groot in Avengers: Infinity War and yeah, we're not ok.
What's all this blubbering about? Groot's final line, uttered as he once again evaporates from our lives into a cloud of Infinity Stone-inflicted nothingness. Thanos, ya jerk.
Gunn hopped on Twitter to answer a question on this line from a fan on Sunday, and dropped this devastating truth nugget:
@JamesGunn Might be too soon to ask this, but do you know what Groot's last line is at the end of the movie?

— Joe Green (@TheMoonBearMan) May 6, 2018
SPOILER…
.
.
.
.
.
.
.
.
.
.
.
.
.
.
"Dad"

— James Gunn (@JamesGunn) May 6, 2018
Groot's final line, as he disintegrates into Thanos-clicked dust like many of your favourite Marvel heroes, is delivered to? Rocket.
Our bratty teenage space tree thinks of former freelance criminal and fellow Guardian Rocket Raccoon as his dear ol' dad, guys — so much so, that he broke his regular "I am Groot," utterance tendency to say so. Someone hold me.
Yeah, folks on Twitter also lost their collective shit.
Groot's last words being confirmed "Dad.." has broken me no one touch me

— ev barton-romanoff
That thing Doctor Strange did in 'Avengers: Infinity War' was all part of the plan
Image: marvel studios
Spoilers for Avengers: Infinity War.
"14,000,605.
That's how many possible futures Doctor Strange viewed during his sojourn through time on the surface of Titan. And, he told Tony Stark, of all those many futures, only one had a happy ending for everyone except Thanos.
It's an important moment that's easy to forget about in light of what happens next. Thanos shows up on Titan. The best battle sequence of the movie then ensues (don't @ me), as Tony, Strange, Spider-Man, Nebula, Star-Lord, Mantis, and Drax gang on on the big guy.
It doesn't turn out so well. Thanos has the immediate upper hand thanks to his cosmic glove, and even though…"
Read more: https://mashable.com/2018/04/30/avengers-infinity-war-ending-doctor-strange-line/