Apocalypse now: what happens when the X-Men crash the Marvel Cinematic Universe?
Disneys $66bn deal to buy Fox offers the prospect of Wolverine and Deadpool meeting Spider-Man and the Avengers. But be careful what you wish for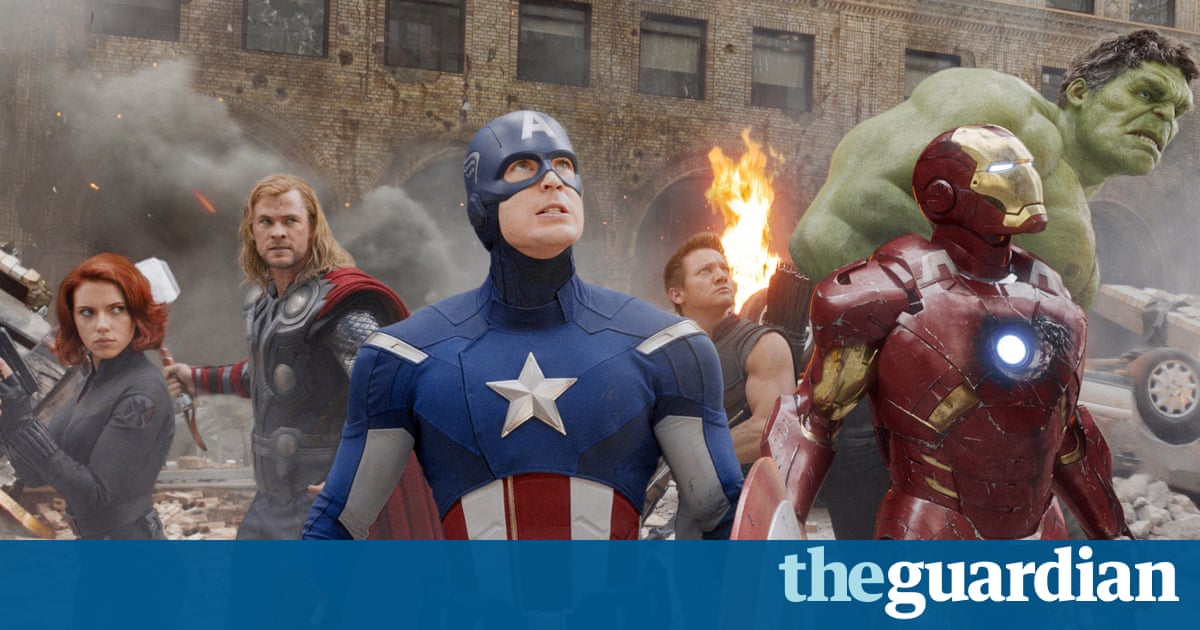 When it comes to flawed big screen superheroes, Marvel has always been top dog. Theres Iron Man, the billionaire, genius and philanthropist who nevertheless struggles in his private life (and once almost accidentally caused the destruction of humankind with his techie meddling). Theres Spider-Man, the young hero who seems to find defeating bad guys a whole lot easier than negotiating the complexities of teenage life in the Big Apple. And theres Thor, whose original concept of heroism clashed so badly with that of his dad Odin that he was cast out of Asgard for being a pompous gasbag.
Mistakes, for Earths mightiest heroes, seem to come with the territory. And yet ever since Robert Downey Jrs Tony Stark first climbed into his shiny red suit almost a decade ago now, the studio behind the Avengers has refused to make any major blunders of its own. Apart from the odd early gaffe (The Incredible Hulk) and mid-period folly (Thor: The Dark World, Ant-Man) Marvel has pursued the task of creating a credible universe for its superheroes with a remarkable knack for mostly getting it right. Even the dimmer instalments failed to knock the wider galaxy of shiny superstars off course, largely because Marvel always seems to have something bigger and brighter waiting to be released. Thor 2 was followed into multiplexes by the double whammy of Captain America: The Winter Soldier and Guardians of the Galaxy, while Ant-Man segued smoothly into the hard-hitting superhero smack down of Captain America: Civil War and the mesmerising comic-book head movie known as Doctor Strange.
Like a football manager who effortlessly integrates his latest 100m signing into an established team of champions, Marvel supremo Kevin Feige has gently introduced new heroes such as Strange and Tom Hollands Spider-Man to the ranks of the Avengers without risking the overall balance of the team. The key has been meticulous planning and a refusal to rush movies into production, two basic rules of engagement that rival DC has singularly failed to follow (and reaped the consequences).
Read more: https://www.theguardian.com/film/filmblog/2018/jan/09/disney-fox-superhero-movies-marvel-cinematic-universe
Jake Gyllenhaal joins 'Spider-Man: Homecoming' sequel as Mysterio
Image: marvel comics
"Jake Gyllenhaal, who once almost replaced Tobey Maguire in director Sam Raimi's Spider-Man 2, is now going to face off against Tom Holland's friendly neighborhood wall-crawler.
The Brokeback Mountain star will join the Sony side of Marvel's Cinematic Universe as the villain Mysterio. He'll appear in the upcoming sequel to 2016's Spider-Man: Homecoming.
Gyllenhaal all but confirmed the news in a post on his shiny new Instagram account on Wednesday:
The Instagram video features Gyllenhaal reading an old issue of The Amazing Spider-Man, with a glaring cover that announces "The Return of the Man Called MYSTERIO!"
This will be Gyllenhaal's first real comic book movie. He's no stranger to big-budget blockbusters (The Day After Tomorrow) or geek-friendly adaptations (Prince of Persia: The Sands of Time), but Spider-Man 2 was the closest he ever came to participating in a big screen superhero story.
Precious little is known about the Homecoming sequel, probably due in large part to……………………………………………….."
Read more: https://mashable.com/article/jake-gyllenhaal-mysterio-spider-man-homecoming-sequel/
Avengers: Endgame Trailer #1
The fourth installment of the 'Avengers' series.
Starring: Chris Evans, Robert Downey Jr., Scarlett Johansson Directed By: Anthony Russo, Joe Russo
US Release Date: May 3, 2019
Captain Marvel Trailer #2
Set in the 1990s, Marvel Studios' "Captain Marvel" is an all-new adventure from a previously unseen period in the history of the Marvel Cinematic Universe that follows the journey of Carol Danvers as she becomes one of the universe's most powerful heroes. While a galactic war between two alien races reaches Earth, Danvers finds herself and a small cadre of allies at the center of the maelstrom.
The film stars Brie Larson, Samuel L. Jackson, Ben Mendelsohn, Djimon Hounsou, Lee Pace, Lashana Lynch, Gemma Chan, Rune Temte, Algenis Perez Soto, Mckenna Grace, with Annette Bening, with Clark Gregg, and Jude Law.
Marvel Studios' "Captain Marvel" is produced by Kevin Feige and directed by Anna Boden and Ryan Fleck. Louis D'Esposito, Victoria Alonso, Jonathan Schwartz, Patricia Whitcher and Stan Lee are the executive producers. The story is by Nicole Perlman and Joe Shrapnel & Anna Waterhouse, and the screenplay is by Anna Boden & Ryan Fleck and Geneva Robertson-Dworet and Jac Schaeffer.