Apocalypse now: what happens when the X-Men crash the Marvel Cinematic Universe?
Disneys $66bn deal to buy Fox offers the prospect of Wolverine and Deadpool meeting Spider-Man and the Avengers. But be careful what you wish for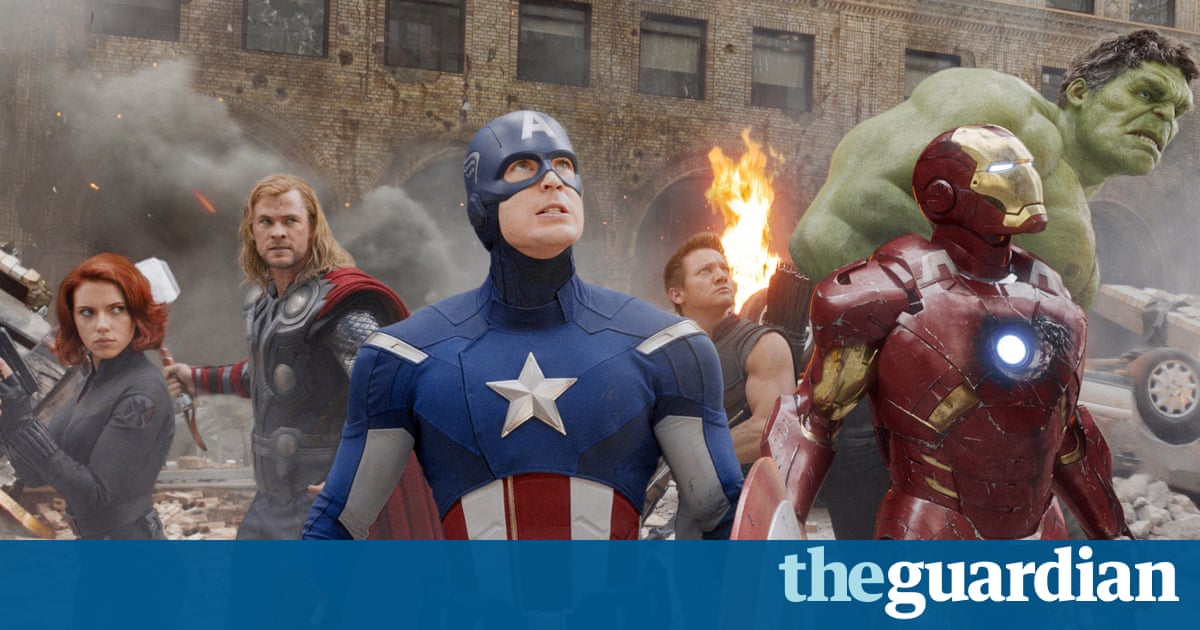 When it comes to flawed big screen superheroes, Marvel has always been top dog. Theres Iron Man, the billionaire, genius and philanthropist who nevertheless struggles in his private life (and once almost accidentally caused the destruction of humankind with his techie meddling). Theres Spider-Man, the young hero who seems to find defeating bad guys a whole lot easier than negotiating the complexities of teenage life in the Big Apple. And theres Thor, whose original concept of heroism clashed so badly with that of his dad Odin that he was cast out of Asgard for being a pompous gasbag.
Mistakes, for Earths mightiest heroes, seem to come with the territory. And yet ever since Robert Downey Jrs Tony Stark first climbed into his shiny red suit almost a decade ago now, the studio behind the Avengers has refused to make any major blunders of its own. Apart from the odd early gaffe (The Incredible Hulk) and mid-period folly (Thor: The Dark World, Ant-Man) Marvel has pursued the task of creating a credible universe for its superheroes with a remarkable knack for mostly getting it right. Even the dimmer instalments failed to knock the wider galaxy of shiny superstars off course, largely because Marvel always seems to have something bigger and brighter waiting to be released. Thor 2 was followed into multiplexes by the double whammy of Captain America: The Winter Soldier and Guardians of the Galaxy, while Ant-Man segued smoothly into the hard-hitting superhero smack down of Captain America: Civil War and the mesmerising comic-book head movie known as Doctor Strange.
Like a football manager who effortlessly integrates his latest 100m signing into an established team of champions, Marvel supremo Kevin Feige has gently introduced new heroes such as Strange and Tom Hollands Spider-Man to the ranks of the Avengers without risking the overall balance of the team. The key has been meticulous planning and a refusal to rush movies into production, two basic rules of engagement that rival DC has singularly failed to follow (and reaped the consequences).
Read more: https://www.theguardian.com/film/filmblog/2018/jan/09/disney-fox-superhero-movies-marvel-cinematic-universe
IMAX is having a 20-film Marvel movie marathon
Are you not entertained??
Image: Marvel
Marvel's having a 10th birthday bash, and you're invited.
IMAX, Marvel Studios, and Walt Disney Studios have announced that, in a celebration of the franchise's 10th anniversary, all 20 Marvel Cinematic Universe movies are coming to IMAX theaters this Labor Day weekend.
Yup, all of them – including, for the first time ever in that jumbo-sized format, Iron Man, The Incredible Hulk, and Captain America: The First Avenger.
And the Marvel crew couldn't be more excited, as explained in this promotional video explaining just why it's so important for you to not just watch these movies, but to watch them in IMAX.
"A lot of superheroes coming together. Sounds like IMAX was the appropriate call," says Chris Evans.
Hey, who are we to argue with Captain America?
The "Marvel Studios 10th Anniversary Film Festival," as it's called, will run from Thursday, Aug. 30 through Thursday, Sep. 6 in select IMAX theaters across the U.S. and Canada.
For the first five days (Aug. 30 – Sep. 3), all 20 films will be shown in the order they were released. The following two days (Sep. 4-5) will be "theme days" centered around origin stories and team-ups. Finally, the event will wrap up on Sep. 6 with encore showings of two of the films, as voted on by fans.
Tickets are on sale now at IMAX.com/MarvelFest.
DC disaster: can Supergirl save the universe for Warner Bros?
With the titanic tedium of Batman and Superman having left the studios vision in mortal danger, execs have recognised its time for the boys to step aside
"Its probably fair to say that Supergirl likely to be the next costumed titan to get their own movie is not the first DC superhero who springs to mind for the average comic-book fan. Batman, Superman and Wonder Woman occupy far taller plinths on the pantheon than Kara Zor-El, who, prior to the current TV series starring Melissa Benoist, was best known for the 1984 movie so terrible that the characters fellow Kryptonians were probably happy to be dead and buried so they didnt have to watch it.
Yet there is a problem with DCs holy trinity. DC has ruined its plans for a shared universe centred around the three superheroes, with the heavy metal cacophony of Batman v Superman: Dawn of Justice having jarred horribly with the prosaic lilt of Justice League. If the studio, Warner Bros, has any plans to to get the gang back together again, it will have to do a much better job of getting audiences interested in its characters before trying to unite them in a money-spinning, Marvel-style mega-team.
The good news is that the best instalment so far has been Patty Jenkins Wonder Woman, which was cheerfully unconcerned with the rest of the DC extended universe (DCEU), the movie taking place in a different era to the other films……………….
Read more: https://www.theguardian.com/film/2018/aug/09/supergirl-movie-batman-superman-warner-bros-dc
'Iron Fist' Netflix teaser has a first look at Danny's comic book mask
It's been said many times before that what looks cool in the comics doesn't always translate on film. Here today with an object lesson in that idea is Netflix's latest teaser for Iron Fist Season 2, which also confirms (again) that the Marvel series will return on Sept. 7.
Brace yourself. Here it is:
Just for the sake of comparison, the comic book version looks like this. So as you can see, the Netflix version isn't too far off, style-wise. But it also reads very differently here.
Iron Fist returns on Sept. 7, and for all the time we spent razzing Danny Rand during Season 1, there's reason to suspect that this second season will fare much better.
Read more: https://mashable.com/2018/07/28/iron-fist-netflix-teaser-comic-mask/