Toward the end of Robert Redford's Quiz Show, Martin Scorsese shows up to play a powerful executive who snorts at the very real allegations of corruption leveled at him. At the end of the scene, he comments that audiences never really care about televised contests or quiz shows, that all they really wanted to do was watch the money being spent, teased, lost, or won.
It's hard not to liken this observation to the movies — the most expensive movies tend to make the most money in the long run. The idea is even harder to ignore in the face of comments made by 21st Century Fox honcho Lachlan Murdoch to Variety in which he claimed that the upcoming Avatar sequels with constitute "the most expensive movies of all time." Indeed, with a reported budget of $1 billion dollars, James Cameron's planned quartet of sequels will seemingly cost $250 million each, a number that would have really blown your hair back about five years ago.
In 2017, however, $250 billion is not out of bounds in any realistic way. And reliance on American audiences to cough up money to watch blue environmentalist aliens frolic once more is only remotely important in this gambit. The Fate of the Furious cost exactly $250 million before marketing and only crept up to $225 million at the domestic box office. Across the oceans, however, the movie brought in over a billion, making the entire venture worth the costs in the long run.
When Avatar 2 arrives in theaters on December 18th, 2020, it's likely that natural curiosity and genuine fandom for the original film will drive healthy attendance both at home and abroad. Avatar remains the second most lucrative domestic film in history, toppled only by Star Wars: The Force Awakens and well over $100 million ahead of Cameron's Titanic in third place. As long as reviews aren't top-to-bottom toxic, and they almost certainly won't be, Avatar 2 has a good chance of cleaning up but this isn't just about the next movie. To truly make this billion dollars worth it, international audiences will have to show up for all four planned movies with equal vigor. That is a little more difficult to envision and if things really go south, it could create some inexplicably bad situations.
Still, this is James Cameron. The guy has proven himself at the box office enough for people to believe that he could pull this five-picture-deal off and he's clearly not one to worry too much about the fact that plenty of people's opinion of the original Avatar has soured a bit with time. He's a big-screen filmmaker living in an age when most big-studio movies look like total trash on the big screen, largely due to a newfound reliance on directors who have worked largely in TV. By the time the Avatar sequels hit the theaters, the big studios will have put together a VOD option for their releases. If nothing else, Cameron's forge with these Avatar sequels feels like a bid to make the theater experience genuinely exhilarating again. Here's hoping he's successful.
Colin Firths Wife Reveals She Had An Affair With Couples Alleged Stalker
Actor Colin Firth's wife, Livia Giuggioli, an Italian movie producer and director, has confirmed she had an affair with the man she's now accusing of stalking her and her husband.
The Firths, who've been together for over two decades, apparently separated for a short while a couple years back. During this time, Giuggioli began an affair with lifelongfriend and journalist Marco Brancaccia, who has launched a "frightening campaign of harassment" against the pair, who have since gotten back together, the couple's representative said Friday.
"For obvious reasons, the Firths have never had any desire to make this matter public. A few years ago Colin and Livia privately made the decision to separate. During that time Livia briefly became involved with former friend Mr. Brancaccia. The Firths have since reunited," a representative for the actor told HuffPost Friday in a statement.
"Subsequently, Mr. Brancaccia carried out a frightening campaign of harassment over several months, much of which is documented," the statement continued. "As a consequence of his stalking, threats and refusal to desist, the legal complaint was lodged with the Italian authorities."
The couple is based in London, but the Firths also have a home in Umbria, Italy.
Brancaccia, who works for the ANSA news agency, is now the subject of an Italian police investigation. He has denied the allegations and accused Giuggioli of fabricating the stalking claims to cover up the affair, which he says occurred between 2015 and 2016.
"We were romantically involved, she wanted to leave Colin for me," he said in a statement to The Times published Friday morning. He added that the couple's marriage had "been over for years."
Brancaccia went on to claim that he only sent two WhatsApp messages to Giuggioli, as well as an email detailing the affair to Firth, who he describes as "understanding."
"In a year she sent me hundreds of messages of love, photos and videos, even a diary," he added.
Firth and Giuggioli share two children together Luca, 16 and Matteo, 15. The Oscar-winner also has another son, from a previous marriage to actress Meg Tilly.
Read more: http://www.huffingtonpost.com/entry/colin-firths-wife-confesses-to-affair-with-couples-alleged-stalker_us_5aa291f3e4b07047bec5b1e7
Joaquin Phoenix in talks to play the Joker in 80s-set Scorsese-produced tale
The Oscar-nominated actor is reportedly the top choice for a gritty take on the Batman villain from The Hangover director Todd Phillips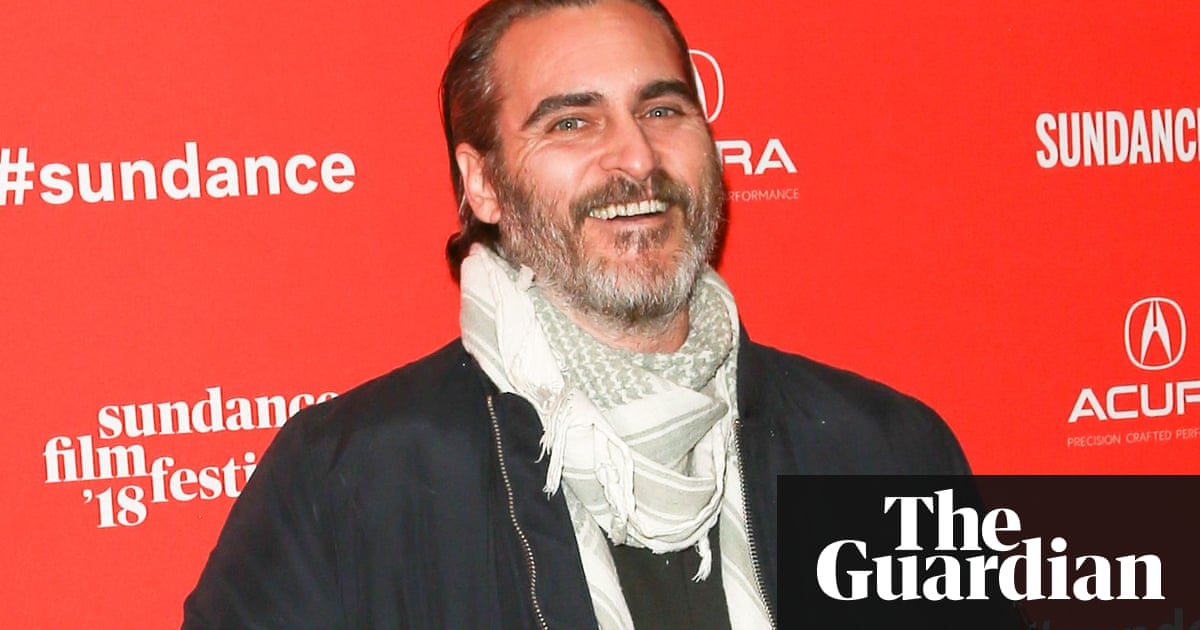 Joaquin Phoenix in talks to play the Joker in 80s-set Scorsese-produced tale
The Oscar-nominated actor is reportedly the top choice for a gritty take on the Batman villain from The Hangover director Todd Phillips
Read more: https://www.theguardian.com/film/2018/feb/08/joaquin-phoenix-in-talks-to-play-the-joker
Game of Thrones creators to write and produce new set of Star Wars films
David Benioff and DB Weiss take charge of films separate from the pre-existing franchise and Rian Johnsons previously announced trilogy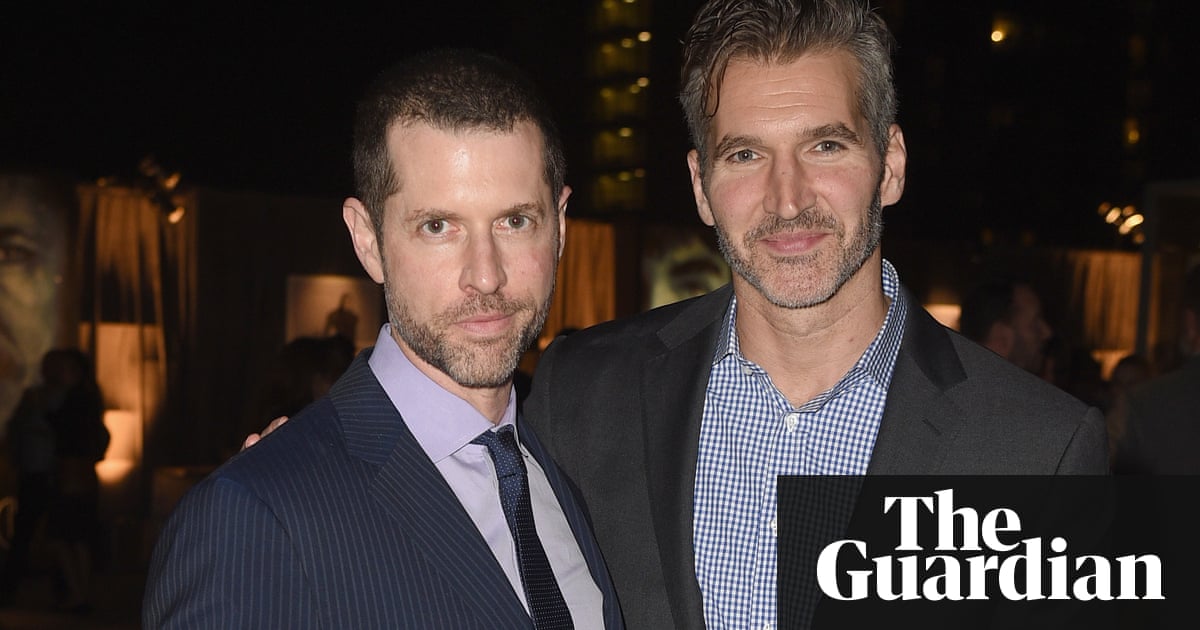 Game of Thrones creators to write and produce new set of Star Wars films
David Benioff and DB Weiss take charge of films separate from the pre-existing franchise and Rian Johnsons previously announced trilogy
Read more: https://www.theguardian.com/film/2018/feb/06/game-of-thrones-star-wars-films