Bryan Singer fired from Queen biopic after reported clash with star Rami Malek
X-Men director and famed Hollywood producer
Image: Jason LaVeris/FilmMagic
Bryan Singer bites the dust – but apparently not for the reason many have been anticipating.
The director of the X-Men movies has been fired from the Queen biopic Bohemian Rhapsody, Mashable has confirmed, reportedly over clashes with the film's star Rami Malek and others. Tension on the set caused Singer to no-show several times, forcing the film's cinematographer to step in on multiple occasions, according to The Hollywood Reporter.
In one particularly tense moment, Malek – who's playing Freddie Mercury – got into an altercation in which Singer threw an object. Another source tells THR that Singer claims he didn't return after the Thanksgiving break because he's suffering from PTSD due to the toxic environment on set.
At first it was reported that the matter had been revolved and that Singer would return. But a Twentieth Century Fox Film spokesperson confirmed Monday that Singer "is no longer the director of Bohemian Rhapsody."
News of trouble started brewing on Friday, when it was reported that production was suspended due to Singer's "unexpected availability."
The first thing that sprang to mind for many: Perhaps Singer was finally facing consequences for multiple sexual misconduct allegations that have dogged him in recent years, but have yet to result in consequences. No criminal charges have ever been filed, and Singer maintains that the accusations are "outrageous, vicious and completely false."
While Singer's behavior lead to him being dropped from Bohemian Rhapsody, he apparently continues to evade repercussions for the sexual misconduct allegations – an unusual anomaly in the current climate of Hollywood, where studios are instantly distancing themselves from anyone who comes under scrutiny.
No word yet on his replacement, but an announcement is expected in the next few days.
Read more: http://mashable.com/2017/12/04/bryan-singer-x-men-director-fired-queen-bohemian-rhapsody/
Keira Knightley to star in forgotten story of Iraq war whistleblower
Actress will take role of Katharine Gun, who leaked an email to the Observer about US spying plans, in new film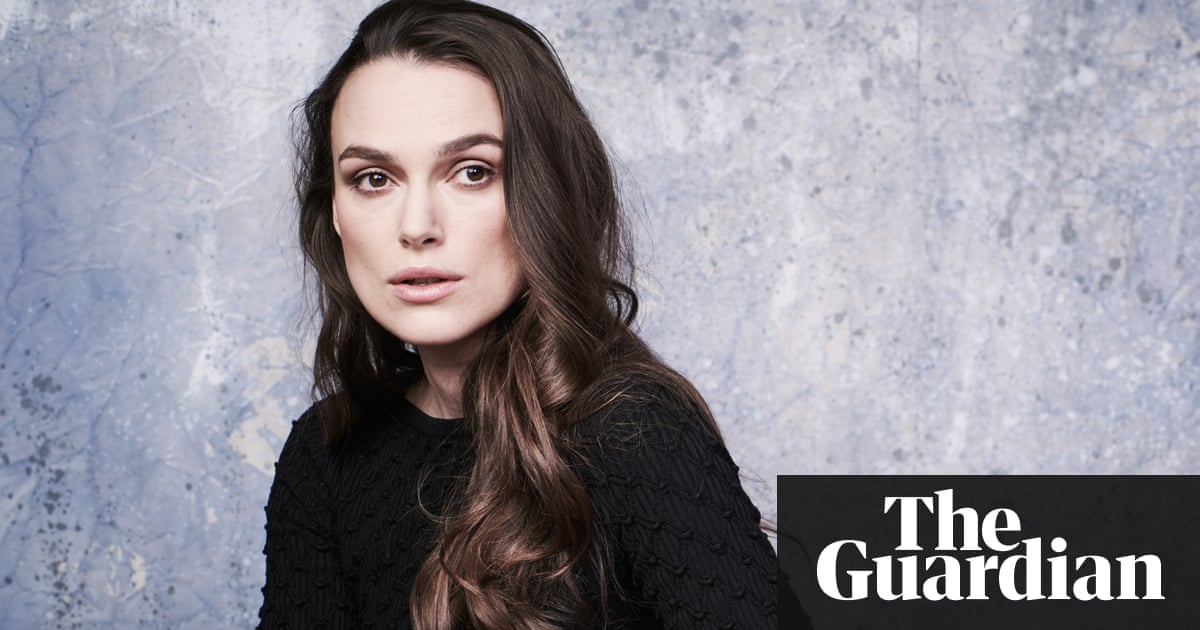 Keira Knightley to star in forgotten story of Iraq war whistleblower
Actress will take role of Katharine Gun, who leaked an email to the Observer about US spying plans, in new film
Read more: https://www.theguardian.com/film/2018/feb/18/keira-knightley-role-katharine-gun-gchq-official-secrets-film
Feast your hungry eyes on Chadwick Boseman's Rolling Stone cover
Just look at that smile.
Image: Leon Bennett/Getty Images
It's now been a week since Black Panther blasted its way onto our screens, and thirst levels are officially off the charts.
Winston Duke, the jaw-droppingly chiselled actor who plays M'Baku in the film, has already had his fair share of Twitter attention — and now it's Chadwick Boseman's turn.
On Sunday, Boseman tweeted out his new Rolling Stone front cover. Brace yourselves…
'Black Panther' posts a record-setting box office opening for Marvel
Image: disney
Excited for Black Panther? So are we. Which is why we're rolling out obsessive coverage with Black Panther Week.
We knew Black Panther would be a hit. And now, the box office figures are here to prove it.
The latest chapter in the Marvel Cinematic Universe opened with an estimated $218 million earned over the weekend, including Monday's holiday. That's enough to give King T'Challa's adventures in Wakanda a second-place finish among all other MCU movie openings.
Black Panther's Friday-Saturday-Sunday opening accounts for an estimated $192 million. That's just enough to secure an all time top-five finish among Friday-Saturday-Sunday opening weekends, behind Star Wars: The Force Awakens ($248 million), Star Wars: The Last Jedi ($220 million), Jurassic World ($208.8 million), and The Avengers ($207.4 million).
At least part of the sensational box office success is due to the fact that the movie dropped in February. The early months of the year are typically quiet ones for Hollywood, though risk-averse studios have more recently taken advantage of the period's empty release calendar to showcase unproven blockbusters.
In 2016, that was Deadpool. The R-rated superhero movie was in many ways a first for the genre, proving that an adults-only audience could carry a comic book adaptation to box office success. Until Black Panther came along, Deadpool's $132.4 million opening weekend made it the all time winner for February releases.
Black Panther was considered "risky" — from a studio exec's perspective, to be clear — for a different, and arguably more controversial, reason. Its predominantly black cast of stars and politicized themes fall outside the typical recipe of a successful Hollywood blockbuster, which tends to center around white male leads.
What's more, the Black Panther character is among Marvel's lesser-known heroes on the world stage. Any fan of Marvel comics would call foul on that, but stand, say, Spider-Man, or Wolverine, or Captain America up against Black Panther and there's really no contest: One is a household name, the other isn't.
This movie changes that. Buzz around Black Panther had been building for months. As the Feb. 16 release drew closer, all the usual background buzz about box office predictions grew on a weekly basis. At one point, Black Panther was on the road to a $150 million opening. Barely a day later, that number had climbed to $165 million.
To anyone paying attention, it was clear from not just the buzz but also the cultural movement building around the movie that it was going to be something special. Then, it screened for critics and reviews came out. That made things internet-official: Black Panther was a hit.
The numbers don't lie. An estimated $192 million in three days. $218 million in four. Another $169 million from releases in countries outside the U.S., with many first-place weekend finishes among them. Black Panther is fully owning its moment.
Read more: https://mashable.com/2018/02/18/black-panther-box-office-opening-weekend/