Bryan Singer fired from Queen biopic after reported clash with star Rami Malek
X-Men director and famed Hollywood producer
Image: Jason LaVeris/FilmMagic
Bryan Singer bites the dust – but apparently not for the reason many have been anticipating.
The director of the X-Men movies has been fired from the Queen biopic Bohemian Rhapsody, Mashable has confirmed, reportedly over clashes with the film's star Rami Malek and others. Tension on the set caused Singer to no-show several times, forcing the film's cinematographer to step in on multiple occasions, according to The Hollywood Reporter.
In one particularly tense moment, Malek – who's playing Freddie Mercury – got into an altercation in which Singer threw an object. Another source tells THR that Singer claims he didn't return after the Thanksgiving break because he's suffering from PTSD due to the toxic environment on set.
At first it was reported that the matter had been revolved and that Singer would return. But a Twentieth Century Fox Film spokesperson confirmed Monday that Singer "is no longer the director of Bohemian Rhapsody."
News of trouble started brewing on Friday, when it was reported that production was suspended due to Singer's "unexpected availability."
The first thing that sprang to mind for many: Perhaps Singer was finally facing consequences for multiple sexual misconduct allegations that have dogged him in recent years, but have yet to result in consequences. No criminal charges have ever been filed, and Singer maintains that the accusations are "outrageous, vicious and completely false."
While Singer's behavior lead to him being dropped from Bohemian Rhapsody, he apparently continues to evade repercussions for the sexual misconduct allegations – an unusual anomaly in the current climate of Hollywood, where studios are instantly distancing themselves from anyone who comes under scrutiny.
No word yet on his replacement, but an announcement is expected in the next few days.
Read more: http://mashable.com/2017/12/04/bryan-singer-x-men-director-fired-queen-bohemian-rhapsody/
Harvey Weinstein surrenders to police in New York
Image: Spencer Platt/Getty Images
Harvey Weinstein surrendered himself to police in New York City on the morning of 25 May, months after dozens of women came forward to accuse him of sexual misconduct.
According to CNN, Weinstein will face charges that "he raped one woman and forced another to perform oral sex on him."
CNN's source said Weinstein will be charged will "first- and third-degree rape in one case and a first-degree sex act in a second case."
Weinstein handed himself in to New York Police Department's First Precinct after he was served with criminal charges by the Manhattan District Attorney.
According to BBC News, Weinstein arrived at around 7 a.m. local time "carrying a book about director Elia Kazan."
It's expected that Weinstein's bond will be set at $2 million, CNN reports.
Per a statement from the New York Police Department, Weinstein was "arrested, processed and charged with Rape Criminal Sex Act, Sex Abuse and Sexual Misconduct" for incidents which involved two different women.
"The NYPD thanks these brave survivors for their courage to come forward and seek justice. The arrest and ensuing charges are the result of a joint investigation between the NYPD and the Manhattan District Attorney's Office," the statement continues.
Just before 9 a.m. ET Weinstein was photographed leaving the NYPD precinct in handcuffs.
James Bond: Danny Boyle and Daniel Craig confirmed for 007's 25th outing
"Producers confirm Trainspotting director to take the reins on 25th James Bond film and Craigs fifth with Universal replacing Sony as co-distributors
After years of rumour and speculation, Daniel Craigs return to the role of James Bond and Danny Boyles appointment as director of the new 007 movie have been confirmed.
Production will begin at the start of December 2018, with the film released in the UK on 25 October 2019 and in the US a fortnight later.
We are delighted to announce that the exceptionally talented Danny Boyle will be directing Daniel Craig in his fifth outing as James Bond in the 25th instalment of the franchise, said EON Productions Michael G Wilson and Barbara Broccoli, the custodians of the Bond movies, in a statement on Friday.
We will begin shooting Bond 25 at Pinewood Studios in December with our partners at MGM and are thrilled that Universal will be our international distributor.
Universals involvement marks a change: in the UK, Sony Pictures have previously handled distribution. MGM will still release in the US, in partnership with Annapurna Pictures, the highly-respected outfit owned by Megan Ellison, which has bankrolled films by the likes of Paul Thomas Anderson, Spike Jonze and David O Russell.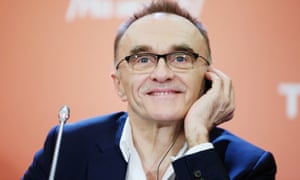 Read more: https://www.theguardian.com/film/2018/may/25/james-bond-danny-boyle-and-daniel-craig-confirmed-for-007s-25th-outing
'Logan' director James Mangold said to take on Boba Fett spinoff
Image: Lucasfilm
Fan favorite bounty hunter Boba Fett may finally be getting his own movie, if a new report is to be believed.
James Mangold has just been set to write and direct a spinoff about the Star Wars bounty hunter, according to The Hollywood Reporter. Mangold's recent credits include Logan and The Wolverine.
The news comes just as another character-centric Star Wars spinoff, Solo: A Star Wars Story, hits theaters.
Han Solo and Boba Fett aren't the only Star Wars characters embarking on standalone adventures. Lucasfilm allegedly has a number of unofficial spinoff projects in development, including a movie about Obi-Wan Kenobi that reportedly has Stephen Daldry in talks to direct.
The possibility of a Boba Fett movie has been swirling for some time now. A number of reports have said the bounty hunter was the subject of the film that director Josh Trank was working on — until Lucasfilm fired him after his antics on the set of Fantastic Four.
More recently, Simon Kinberg was rumored to be producing a Boba Fett project. It's unclear if he's involved with Mangold's film.
No official confirmation or release date has been announced for the Boba Fett film, and no plot details were revealed in the report.
Read more: https://mashable.com/2018/05/24/boba-fett-spinoff-star-wars/