Churchill 'in the year of Trump': Darkest Hour feeds America's love for Winston
As US moviegoers and politicians see Gary Oldman as Britains wartime PM, more critical and more British views of the great man are likely to be in short supply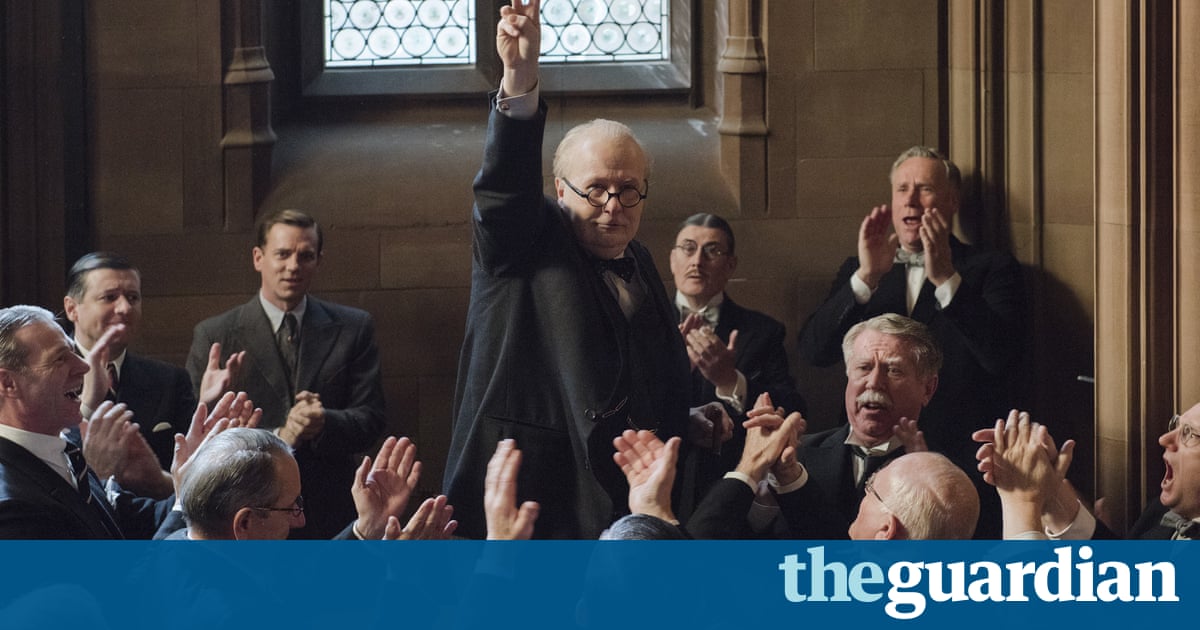 Cometh the hour, cometh the man. Winston Churchill arrived on the big screen on Wednesday in a new film, Darkest Hour, which is already generating Oscar buzz for its lead actor, Gary Oldman.
The movie had another reason for high hopes as it opened in New York and Los Angeles before going nationwide in the US next month: Americans enduring admiration for the British wartime prime minister.
In the year of Trump and the doubts a lot of Americans have about the whole concept of leadership, Churchill is about to get an extra boost, said Andrew Roberts, a British historian whose biography of Churchill will be published next year.
Its having a leader whom everyone admires and looks up to and is working towards a goal that everyone needs. It does remind people that kind of uncomplicated, unequivocal leadership can be out there.
Directed by Joe Wright, Darkest Hour is set in May 1940 as Churchill, just days after reaching No 10, faces an existential crisis: accept a negotiated peace treaty with Nazi Germany or fight on against seemingly impossible odds. The prime minister has to overcome scepticism from the king, his own party including Lord Halifax (Stephen Dillane) and the public.
This period has been a source of fascination for the US, which overcame initial reluctance to join the war under Franklin Roosevelt. Today, Churchill is commemorated in numerous busts and statues and a US navy destroyer is named after him. On his first full day in the White House, Donald Trump returned a now infamous bust of Churchill to the Oval Office. He subsequently told Theresa May: Its a great honor to have Winston Churchill back.
Roberts recalled that he generally finds the Churchill scene in the US more vibrant than that in the UK: he already has 19 speaking engagements, ranging from Oklahoma to Oregon to Wisconsin, for his tour to support what he reckons will be the 1,010th biography of Churchill. Washingtons Folger Shakespeare Library is planning an exhibition on how Churchill was influenced by Shakespeare, he noted, adding: Its a brilliant idea in Britain we should have three or four of those.
Americans are generally unburdened by the multiple critiques of Churchill that have arisen in the UK in recent years, Roberts argued.
Historians have pointed to his resistance to giving women the right to vote in the 1900s; his decision to send troops in to quell riots in Tonypandy, Wales, in 1910-11; his role in the Siege of Sidney Street in London in 1911; his disastrous military campaign in Gallipoli in 1915; and his imperialistic views on race, notably India.
These register less in the US, Roberts said, because the narrative of the second world war leader is still dominant. Similarly, you and I probably think of Roosevelt as one of the great American presidents but if you go to America, you hear people raising concerns over how he funded the New Deal and other things.
Oldman, 59, joins a long line actors who have portrayed Churchill on TV and film, with varying success. They include Simon Ward in Young Winston, Robert Hardy in Winston Churchill: the Wilderness Years, Richard Burton and Albert Finney in different versions of The Gathering Storm, Brendan Gleeson in Into the Storm, John Lithgow in The Crown, Michael Gambon in Churchills Secret and Brian Cox in Churchill, which failed to make a mark in the US this year.
Michael Bishop, executive director of the International Churchill Society, has seen Darkest Hour several times and rates it highly.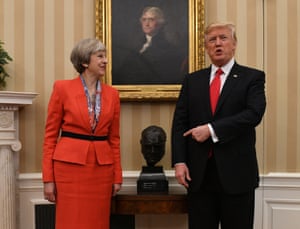 Read more: https://www.theguardian.com/film/2017/nov/26/darkest-hour-winston-churchill-gary-oldman
Spice Girls to become superheroes in animated movie
All five original band members are set to lend their voices to a film that will feature original singles and new songs
"An animated Spice Girls movie is in the works at Paramount. The film will feature the voices of all five members of the original band and a plot in which the quintet become superheroes.
It will be produced by 90s music mogul Simon Fuller, and written by Karen McCullah and Kiwi Smith, whose credits include The House Bunny and Legally Blonde. A director is not yet attached."
You'll only be able to watch Steven Spielberg's horror streaming series after midnight
"Steve Spielberg is writing a horror series for the mobile-friendly streaming platform Quibi—but the caveat is, you'll only be able to view it after the sun goes down.
The nighttime-confined series is aptly titled, Spielberg's After Dark. According to Quibi founder Jeffrey Katzenberg, Spielberg "has already written five or six episodes" of a 10-or 12-part story. Quibi, short for "quick bites," refers to episodes as chapters.
"Steven Spielberg came in, and said, 'I have a super scary story I want to do,'" Katzenberg said at a film festival event. "He's writing it himself. He hasn't (written anything in a while) so getting him to write something is fantastic."
Spielberg wanted to add an extra layer of horror to After Dark by making it so that viewers could watch an episode only after midnight. Quibi engineers came up with a way to make this happen.
The service will feature a countdown clock that will track both sunset and sunrise in the user's respective timezone. When the sun rises, the episode will disappear from the Quibi app until the following night…………………………………….."
Read more: https://www.dailydot.com/upstream/steven-spielberg-horror-series-night-quibi/
Harvey Weinstein and accusers reach tentative $44m compensation deal
The agreement would resolve lawsuits and compensate the Hollywood producers alleged victims
"Harvey Weinstein has reached a tentative $44m deal to resolve lawsuits and compensate his alleged victims of sexual misconduct, according to reports.
The deal, which has been reached with his accusers, his former film studios board members and the New York attorney generals office, was reported by the Wall Street Journal and Associated Press.
More than 15 lawsuits have been filed accusing Weinstein or his company Weinstein & Co of misconduct. The settlement would cover many of them, including a class action by alleged victims and a suit by the New York attorney general.
Harvey Weinstein still faces criminal charges of rape and performing a forcible sex act. He denies all allegations of nonconsensual sex.
Adam Harris, a lawyer for studio co-founder Bob Weinstein, told a bankruptcy court judge in New York on Thursday that an economic agreement in principal had been reached, AP said. The amount of the settlement was not provided.
A representative for Harvey Weinstein and Weinstein Co did not immediately respond to request for comment.
Weinstein, who won plaudits and awards through his company and another studio, Miramax, for movies including Shakespeare in Love, Pulp Fiction and The Kings Speech, fell from grace after more than 70 women, mostly young actresses and others in the movie business, accused him of sexual misconduct dating back decades.
As the accusations against Weinstein mounted, his company Weinstein Co fired him and filed for bankruptcy, and he was expelled from the Academy of Motion Picture Arts and Sciences.
His case helped launch the #MeToo movement, which has led to dozens of powerful men in entertainment, politics and other fields being accused of sexual misconduct."
Read more: https://www.theguardian.com/us-news/2019/may/23/harvey-weinstein-accusers-reach-tentative-44m-deal