Cinema got political in 2017, but it's only the beginning
Films such as The Florida Project and Get Out have led the charge in Hollywood and while Trump may have killed off satire, next year political history looks set to take its place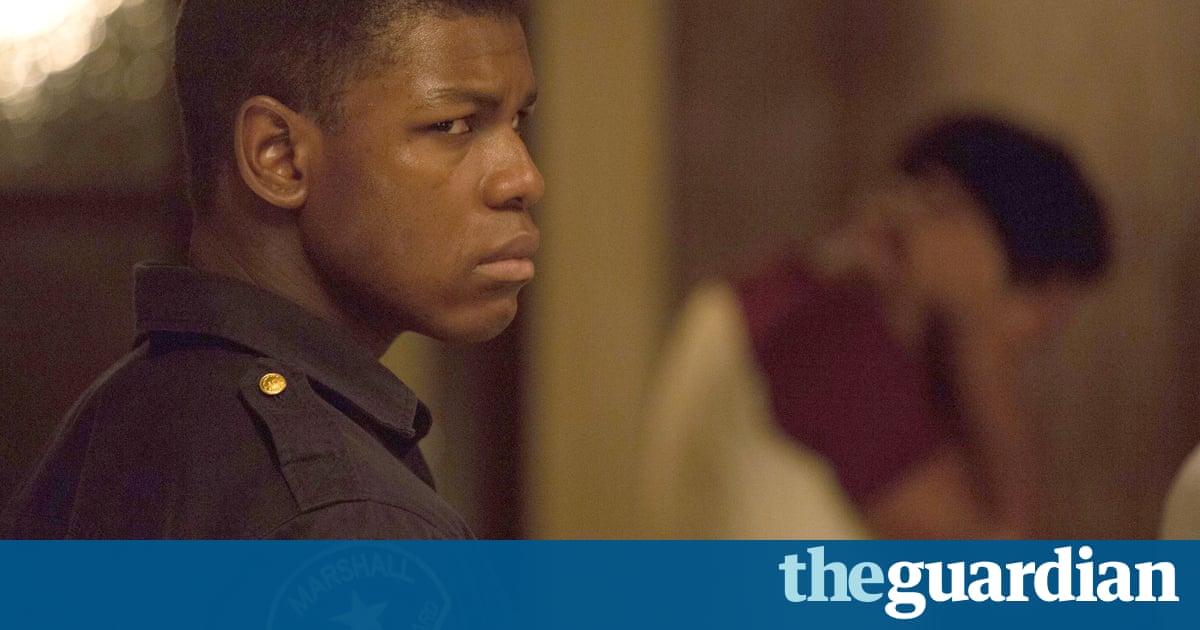 How will the rise of Donald Trump affect cinema? Or the decline of Harvey Weinstein? Or any of the other momentous events of 2017? Movies typically take a year or two to produce, so most of this years output harks back to the time when such events were inconceivable. But 2017 gave us a taste of what to expect. Jordan Peeles hugely acclaimed Get Out, for example. The smash-hit horror movie encapsulated our racially charged Black Lives Matter/Colin Kaepernick/Charlottesville moment, but it also sent out a signal to movie studios that political and profitable were no longer mutually exclusive. It could be the wake-up call for a new era of Hollywood wokeness.
There were other signs, too. Katherine Bigelows Detroit restaged the riots of 1967 and a harrowing true-life case of police prejudice, with little in the way of both sides equivocation. The Battle of the Sexes used a 1970s tennis match to highlight a gender playing field that is still far from level. The Florida Project mapped out a landscape of US poverty most movies continue to ignore. Even at the big-budget end of the spectrum, observers detected a certain wokeness to Star Wars: The Last Jedi, whose themes of a diverse, oppressed resistance banding against a fascistic order ruled by an impetuous man-child lend themselves to certain interpretations.
First to sense that the times they are a-changin has been Steven Spielberg. He put his big-budget sci-fi, Ready Player One, to one side to rush out The Post arguably the first genuine Trump-era film which dramatises the Nixon White Houses battle to suppress publication of the Pentagon Papers. Spielbergs urgency is understandable: The Posts themes of political self-interest threatening press freedom resonate loudly with the Trump administrations war on fake news and the mainstream media, especially since the movie concerns the two US papers that have done the most to damage Trump, the Washington Post and the New York Times.
If Trump is agreed to have killed off political satire, political history could well be taking its place. Expected next year are Adam McKays Dick Cheney drama Backseat, starring Christian Bale (with Sam Rockwell as George W Bush and Steve Carell as Donald Rumsfeld). Jason Clarke plays Ted Kennedy in Chappaquiddick, Jason Reitman takes on the disgraced presidential candidate Gary Hart in The Front Runner, Felicity Jones plays equal rights trailblazer Ruth Bader Ginsburg in On the Basis of Sex, and Leonardo DiCaprio is set to portray Theodore Roosevelt for Martin Scorsese.
At the more mainstream end, we are due inclusivity paeans such as Guillermo del Toros cold-war monster fantasy The Shape of Water and Pixars Mexican-themed Coco. Ava Selma DuVernay unveils her big-budget Disney fantasy A Wrinkle in Time (centred on an African-American girl) and Marvel enters a new era with its Afrocentric superhero movie Black Panther, directed by Ryan Coogler and starring Chadwick Boseman. Like Get Out, the movie promises to combine race politics and entertainment spectacle. There is clearly an appetite for both.
Read more: https://www.theguardian.com/film/2017/dec/21/cinema-got-woke-in-2017-but-only-the-beginning
Drop everything and listen to Pitbull's version of Toto's 'Africa' for the 'Aquaman' soundtrack
"Future acoustic prodigies, I regrettably must inform you… your services will not be needed. The peak of mankind's musical ability has already been reached.
There are a lot of reasons to see Aquaman, not the least of which is the absurd banger that is Pitbull's contribution to its soundtrack, titled "Ocean to Ocean." An aquatic and very Pitbull take on Toto's "Africa," this soon-to-be chart-topper features original verses alongside Rhea covering the original's iconic "I bless the rains" lyrics.
The track accompanies a sequence in which Aquaman (Jason Momoa) and Mera (Amber Heard) head to the Sahara Desert. Get me an ambulance. I'm simply not ready.
When asked why he took on the task of creating this oceanic masterpiece, Pitbull told Entertainment Weekly, "Bottom line: water gives us freedom." Yes, it does, sir. Yes. It. Does.
Aquaman is in theaters Dec. 21. Its soundtrack is available Dec. 14."
Read more: https://mashable.com/video/aquaman-pitbull-toto-africa/
Queen's 'Bohemian Rhapsody' is now the most-streamed song from the 20th century
(CNN)In the battle for 20th-century streaming glory, Queen reigns supreme.
"The 1975 song bested such other classics as Nirvana's "Smells Like Teen Spirit" and Guns N' Roses' "Sweet Child O' Mine."
The label says the song and official video for "Bohemian Rhapsody" have garnered more than 1.6 billion streams globally across all major streaming services.
"So the River of Rock Music has metamorphosed into streams! Very happy that our music is still flowing to the max!" Queen's guitarist and founding member Brian May said in a statement.
The six-minute song likely received a bump thanks to the recent release of "Bohemian Rhapsody," the Queen biopic that stars Rami Malek as singer Freddie Mercury. The movie
has grossed almost $600 million
worldwide and is nominated for two Golden Globes.
The singular song, which combines elements of balladry, opera and hard rock, returned to the Billboard Hot 100 last month.
In a statement, chairman and CEO of Universal Music Group Sir Lucian Grainge called "Bohemian Rhapsody" "one the greatest songs by one of the greatest bands in history."
"We are so proud to represent Queen and are thrilled to see the song still inspiring new fans around the world more than four decades after its release," he said.
"Bohemian Rhapsody," from Queen's album "A Night At The Opera," was Queen's first Top 10 hit in the United States and topped the charts in the UK for nine consecutive weeks, a record at the time.
The song got renewed life in 1992 when it was featured in the movie "Wayne's World." It was inducted into the Grammy Hall of Fame in 2004."
Read more: https://www.cnn.com/2018/12/11/entertainment/queen-bohemian-rhapsody-streams/index.html
Elizabeth Debicki Brought her A-Game in 'Widows'
Article by Mark Olsen LA Times
"The heist thriller "Widows" has arguably the most impressively stacked ensemble cast of the year, including Viola Davis, Liam Neeson, Daniel Kaluuya, Michelle Rodriguez, Brian Tyree Henry, Carrie Coon, Robert Duvall, Jacki Weaver, Colin Farrell and Cynthia Erivo.
Which makes it all the more impressive that 28-year-old Australian actress Elizabeth Debicki has been singled out for her performance as Alice, a young woman who gets out from under the repression of her abusive husband and her exploitative mother to discover she has more to offer than anyone, including herself, had previously known.
"She resonated on many, many levels," Debicki said of the part during a recent interview in Los Angeles. "I mean, I've been looking and waiting for some time to play somebody like Alice, somebody who was very real and raw and multidimensional, had an arc that was quite an amazing sort of growth in that woman's life. So there was me as the actor looking at it and thinking, 'I just want to get my hands on that.'"
In the movie Davis plays Veronica, a woman who is suddenly in debt to a dangerous gangster when her husband, a career criminal, dies during………………………………….."
Read the rest of the article here: https://www.latimes.com/entertainment/movies/la-et-mn-elizabeth-debicki-widows-20181119-story.html