Cinema got political in 2017, but it's only the beginning
Films such as The Florida Project and Get Out have led the charge in Hollywood and while Trump may have killed off satire, next year political history looks set to take its place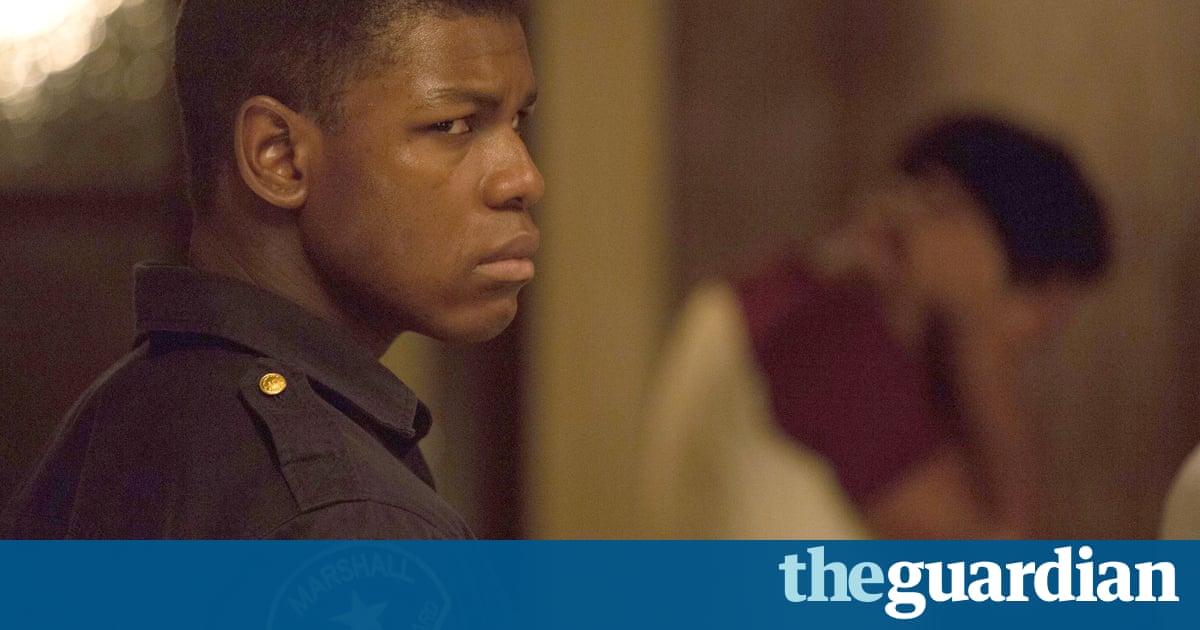 How will the rise of Donald Trump affect cinema? Or the decline of Harvey Weinstein? Or any of the other momentous events of 2017? Movies typically take a year or two to produce, so most of this years output harks back to the time when such events were inconceivable. But 2017 gave us a taste of what to expect. Jordan Peeles hugely acclaimed Get Out, for example. The smash-hit horror movie encapsulated our racially charged Black Lives Matter/Colin Kaepernick/Charlottesville moment, but it also sent out a signal to movie studios that political and profitable were no longer mutually exclusive. It could be the wake-up call for a new era of Hollywood wokeness.
There were other signs, too. Katherine Bigelows Detroit restaged the riots of 1967 and a harrowing true-life case of police prejudice, with little in the way of both sides equivocation. The Battle of the Sexes used a 1970s tennis match to highlight a gender playing field that is still far from level. The Florida Project mapped out a landscape of US poverty most movies continue to ignore. Even at the big-budget end of the spectrum, observers detected a certain wokeness to Star Wars: The Last Jedi, whose themes of a diverse, oppressed resistance banding against a fascistic order ruled by an impetuous man-child lend themselves to certain interpretations.
First to sense that the times they are a-changin has been Steven Spielberg. He put his big-budget sci-fi, Ready Player One, to one side to rush out The Post arguably the first genuine Trump-era film which dramatises the Nixon White Houses battle to suppress publication of the Pentagon Papers. Spielbergs urgency is understandable: The Posts themes of political self-interest threatening press freedom resonate loudly with the Trump administrations war on fake news and the mainstream media, especially since the movie concerns the two US papers that have done the most to damage Trump, the Washington Post and the New York Times.
If Trump is agreed to have killed off political satire, political history could well be taking its place. Expected next year are Adam McKays Dick Cheney drama Backseat, starring Christian Bale (with Sam Rockwell as George W Bush and Steve Carell as Donald Rumsfeld). Jason Clarke plays Ted Kennedy in Chappaquiddick, Jason Reitman takes on the disgraced presidential candidate Gary Hart in The Front Runner, Felicity Jones plays equal rights trailblazer Ruth Bader Ginsburg in On the Basis of Sex, and Leonardo DiCaprio is set to portray Theodore Roosevelt for Martin Scorsese.
At the more mainstream end, we are due inclusivity paeans such as Guillermo del Toros cold-war monster fantasy The Shape of Water and Pixars Mexican-themed Coco. Ava Selma DuVernay unveils her big-budget Disney fantasy A Wrinkle in Time (centred on an African-American girl) and Marvel enters a new era with its Afrocentric superhero movie Black Panther, directed by Ryan Coogler and starring Chadwick Boseman. Like Get Out, the movie promises to combine race politics and entertainment spectacle. There is clearly an appetite for both.
Read more: https://www.theguardian.com/film/2017/dec/21/cinema-got-woke-in-2017-but-only-the-beginning
Princess Diana was set to star in sequel to The Bodyguard with Kevin Costner
Actor has confirmed the late Princess of Wales was keen to play role after conversations instigated by Sarah Ferguson
"Kevin Costner has confirmed that the late Princess of Wales was set to star alongside him in a sequel to 1992 hit The Bodyguard, in which he starred as an agent assigned to protect a pop star played by Whitney Houston.
Speaking to PeopleTV, Costner said that he, Diana and producers were eager to get the project off the ground."
The 10 best films of 2019 (so far)
"It's been a rough ride, but here we finally are at the end of a long year. Pop the champagne! Raise your glasses! We've done it, guys! We've suffered and struggled and lived to tell the tale!
Except, wait… what's that you're telling me? We're only halfway through 2019? And we need to do all of this all over again before we're finally done with this year?
Ugh.
Well, at least we've got the movies to help pass the time. The first half of 2019 has already given us so many new films to treasure — to laugh at, marvel at, ponder, or feel omg-so-SEEN by. Here are some of our favorites so far:
10. John Wick: Chapter 3 – Parabellum
The third entry in the John Wick saga digs ever deeper into the gloriously absurd mythology of this particular underworld, turning up killer dogs, gold-minting factories, punctilious bureaucrats, and even a handful of gushing John Wick fanboys………………………"
Why the dance numbers in the new 'Aladdin' are so disappointing
'Remember the steps. Remember your training. Do not embarrass us.'
Image: Daniel Smith/disney
"Disney's highly anticipated Aladdin is here, but we know better than to expect anything groundbreaking from another needless live-action adaptation. While remake has pleasantly surprised most critics with colorful costumes and charismatic leads, Aladdin's signature songs are its biggest disappointment.
From Mashable's own Angie Han: "Guy Ritchie and his team seem to have no idea how to stage and shoot a musical number," which is precisely the opposite of what you want to hear about the director of a movie musical (much less one who was married to Madonna).
So, where and how did Aladdin botch its opportunities for movie musical greatness? Let us count the ways.
Aladdin is tricky to negotiate from a representational standpoint because it was never based on one specific culture. The animated film was an amalgam of Middle Eastern and South Asian visual inspirations, and the live-action takes this at face value, doing the same and adding literally nothing to it. This piece references Bollywood dance numbers a few times, not because of any confusion about where Aladdin takes place, but because India has a booming film industry that thrives on movie musicals that Disney would've done well to study…………………………………………………"