Cinema got political in 2017, but it's only the beginning
Films such as The Florida Project and Get Out have led the charge in Hollywood and while Trump may have killed off satire, next year political history looks set to take its place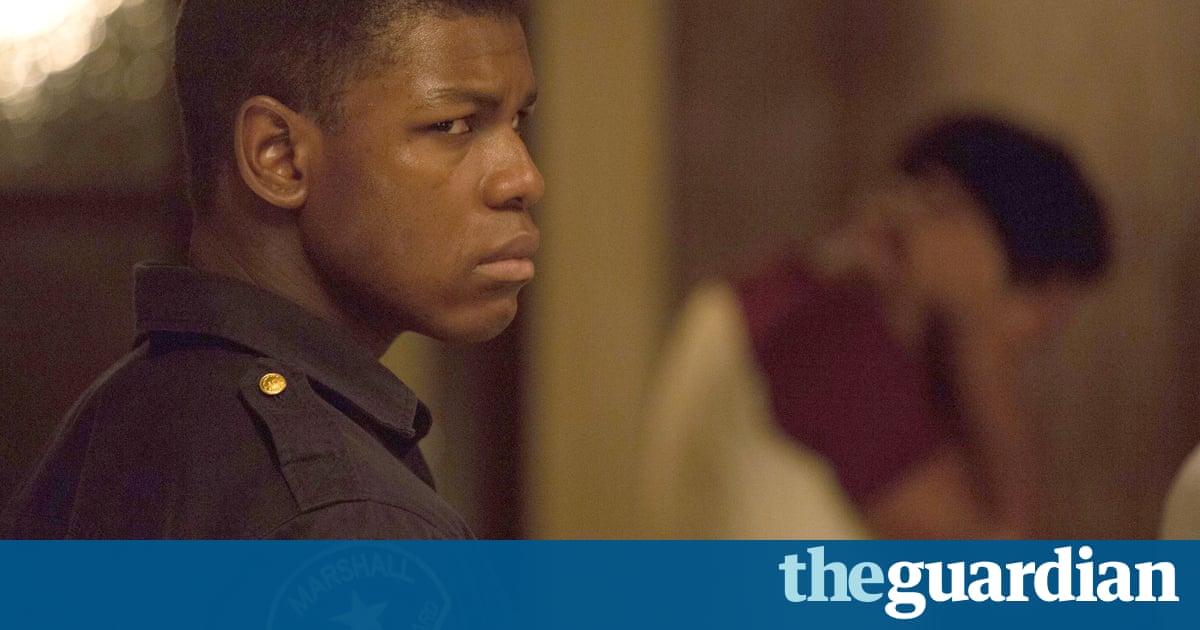 How will the rise of Donald Trump affect cinema? Or the decline of Harvey Weinstein? Or any of the other momentous events of 2017? Movies typically take a year or two to produce, so most of this years output harks back to the time when such events were inconceivable. But 2017 gave us a taste of what to expect. Jordan Peeles hugely acclaimed Get Out, for example. The smash-hit horror movie encapsulated our racially charged Black Lives Matter/Colin Kaepernick/Charlottesville moment, but it also sent out a signal to movie studios that political and profitable were no longer mutually exclusive. It could be the wake-up call for a new era of Hollywood wokeness.
There were other signs, too. Katherine Bigelows Detroit restaged the riots of 1967 and a harrowing true-life case of police prejudice, with little in the way of both sides equivocation. The Battle of the Sexes used a 1970s tennis match to highlight a gender playing field that is still far from level. The Florida Project mapped out a landscape of US poverty most movies continue to ignore. Even at the big-budget end of the spectrum, observers detected a certain wokeness to Star Wars: The Last Jedi, whose themes of a diverse, oppressed resistance banding against a fascistic order ruled by an impetuous man-child lend themselves to certain interpretations.
First to sense that the times they are a-changin has been Steven Spielberg. He put his big-budget sci-fi, Ready Player One, to one side to rush out The Post arguably the first genuine Trump-era film which dramatises the Nixon White Houses battle to suppress publication of the Pentagon Papers. Spielbergs urgency is understandable: The Posts themes of political self-interest threatening press freedom resonate loudly with the Trump administrations war on fake news and the mainstream media, especially since the movie concerns the two US papers that have done the most to damage Trump, the Washington Post and the New York Times.
If Trump is agreed to have killed off political satire, political history could well be taking its place. Expected next year are Adam McKays Dick Cheney drama Backseat, starring Christian Bale (with Sam Rockwell as George W Bush and Steve Carell as Donald Rumsfeld). Jason Clarke plays Ted Kennedy in Chappaquiddick, Jason Reitman takes on the disgraced presidential candidate Gary Hart in The Front Runner, Felicity Jones plays equal rights trailblazer Ruth Bader Ginsburg in On the Basis of Sex, and Leonardo DiCaprio is set to portray Theodore Roosevelt for Martin Scorsese.
At the more mainstream end, we are due inclusivity paeans such as Guillermo del Toros cold-war monster fantasy The Shape of Water and Pixars Mexican-themed Coco. Ava Selma DuVernay unveils her big-budget Disney fantasy A Wrinkle in Time (centred on an African-American girl) and Marvel enters a new era with its Afrocentric superhero movie Black Panther, directed by Ryan Coogler and starring Chadwick Boseman. Like Get Out, the movie promises to combine race politics and entertainment spectacle. There is clearly an appetite for both.
Read more: https://www.theguardian.com/film/2017/dec/21/cinema-got-woke-in-2017-but-only-the-beginning
'A Star is Born,' 'First Man' And 'Widows' Are This Year's Early Oscar Front-Runners
The Coen Brothers Films Ranked!
"With the 20th anniversary re-release of The Big Lebowski, we rank the duos films (directing only), from their 1984 debut Blood Simple to this years The Ballad of Buster Spruggs
What on earth was this about? A remake of the Ealing crime-caper classic (with Tom Hanks in Alec Guinnesss crackpot mastermind role) at least proves, if proof were needed, that the Coens have excellent cinephile taste. But this was pointless and baffling. A case of No Coen Do.
What a dogs brunch of a film: a strained and unfunny black comic gang-show of big names, with one or two good gags and an admittedly intriguing turn from Brad Pitt as a dopey fitness freak.
16. The Hudsucker Proxy (1994)
This period Capraesque comedy about an ordinary guy a rather uncharismatic Tim Robbins who is elevated to corporate greatness as part of a share-price scam is an example of how the Coens comedy can sometimes lack focus: too quirky and spongy.
The Coens love of Preston Sturges resurfaced in this film that whimsically takes upon itself the title of the desperately serious social-realist movie being planned in Sturges 1941 Sullivans Travels. It is an appealing, likable film about three runaway chaingang convicts in depression America who pass themselves off as a bluegrass trio, their record somehow becoming a hit. Silly, amiable stuff that has faded with time.
More golden age Hollywood nostalgia with this cantering comedy about tinseltown: the boozers, the fixers, the divas, the hoofers, the scribblers. It features George Clooney as a none-too-bright ageing star in a cheesy toga-wearing Roman epic. The movie reminded the world what a great dancer Channing Tatum is.
Unprecedented commercial success was what the Coens found with this handsome remake of the 1969 John Wayne classic; or rather a new adaptation of the original novel by Charles Portis. Jeff Bridges was probably the only possible casting as the no-account Rooster Cogburn, with Hailee Steinfeld as his employer, the 14-year-old Mattie Ross. It is a good-natured, well-made movie, but perhaps without the strong taste of the original, or the Coens other films.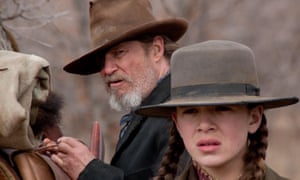 Burt Reynolds: the Easygoing Cannonball of Old-School Hollywood Manliness | Peter Bradshaw
In his heyday in movies like Smokey and the Bandit, Reynolds became a hugely popular star who embodied the twinkly-eyed mans man with a touch of the rebel
"At his peak, Burt Reynolds had the kind of face, the kind of body, the kind of masculinity and appeared in the kind of movie that hasnt been fashionable in Hollywood for decades. From 1978 to 1982, Burt Reynolds in all his easygoing ruggedness was the undisputed king: the industrys top grossing star every year in that time for increasingly unfashionable but lucrative pictures. It was a short but legendary reign, after which his awful career moves, calamitous personal investments and matrimonial woes put his star into the descendant. But, like Travolta, he enjoyed a hip and postmodern comeback in the 1990s as the porn movie mogul in Paul Thomas Andersons Boogie Nights (1997), a role with a streak of darkness which reconnected to him to the disturbing John Boorman picture that made his name in 1972, Deliverance, the story of four white salarymen who go on a trip to the Georgia wilderness, unwisely patronise the locals and encounter a situation which unlocks ruthless violence in Reynoldss character.
But Deliverance however sensational it was was a slightly atypical role for Reynolds. In his glorious, sunlit heyday, Burt Reynolds was an easygoing figure. He had a wide, handsome and very intelligent face: sometimes accessorised with a big moustache, he appeared in an outdoors-guy leather, denim, sometimes in lawmans uniform or sports kit the kind of rangy look that was later co-opted by the gay community. Reynolds had a fine singing voice and appeared opposite Dolly Parton in the musical The Best Little Whorehouse In Texas, and in 1973 released a country album called Ask Me What I Am………………….."
Read more: https://www.theguardian.com/film/2018/sep/07/burt-reynolds-the-easygoing-cannonball-of-old-school-hollywood-manliness