Cinema got political in 2017, but it's only the beginning
Films such as The Florida Project and Get Out have led the charge in Hollywood and while Trump may have killed off satire, next year political history looks set to take its place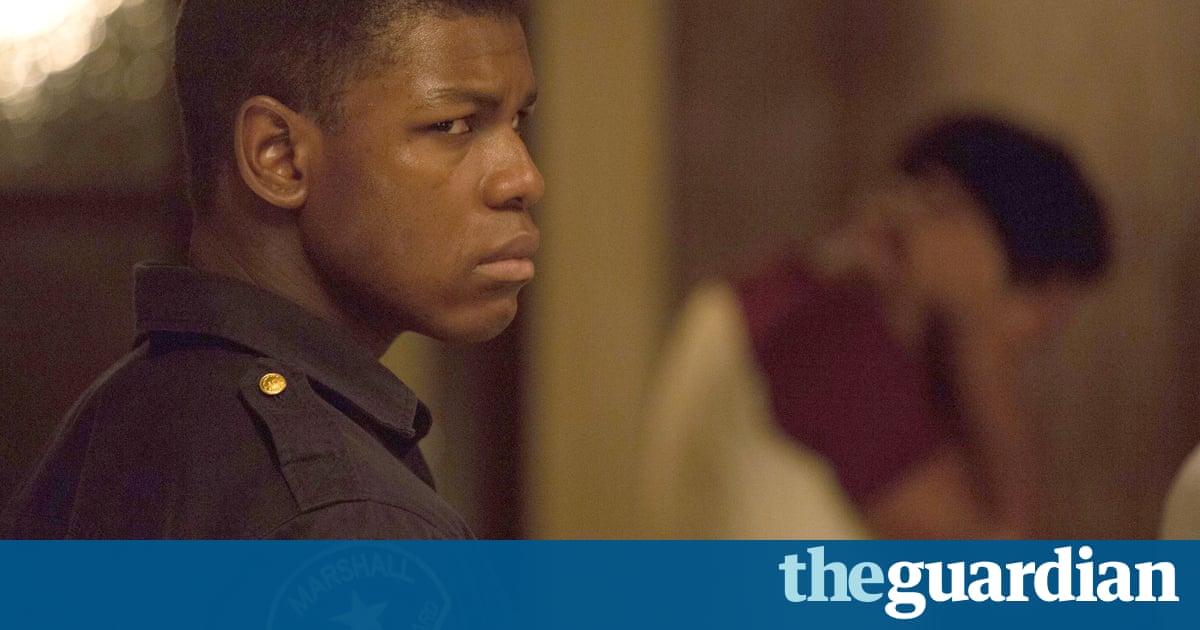 How will the rise of Donald Trump affect cinema? Or the decline of Harvey Weinstein? Or any of the other momentous events of 2017? Movies typically take a year or two to produce, so most of this years output harks back to the time when such events were inconceivable. But 2017 gave us a taste of what to expect. Jordan Peeles hugely acclaimed Get Out, for example. The smash-hit horror movie encapsulated our racially charged Black Lives Matter/Colin Kaepernick/Charlottesville moment, but it also sent out a signal to movie studios that political and profitable were no longer mutually exclusive. It could be the wake-up call for a new era of Hollywood wokeness.
There were other signs, too. Katherine Bigelows Detroit restaged the riots of 1967 and a harrowing true-life case of police prejudice, with little in the way of both sides equivocation. The Battle of the Sexes used a 1970s tennis match to highlight a gender playing field that is still far from level. The Florida Project mapped out a landscape of US poverty most movies continue to ignore. Even at the big-budget end of the spectrum, observers detected a certain wokeness to Star Wars: The Last Jedi, whose themes of a diverse, oppressed resistance banding against a fascistic order ruled by an impetuous man-child lend themselves to certain interpretations.
First to sense that the times they are a-changin has been Steven Spielberg. He put his big-budget sci-fi, Ready Player One, to one side to rush out The Post arguably the first genuine Trump-era film which dramatises the Nixon White Houses battle to suppress publication of the Pentagon Papers. Spielbergs urgency is understandable: The Posts themes of political self-interest threatening press freedom resonate loudly with the Trump administrations war on fake news and the mainstream media, especially since the movie concerns the two US papers that have done the most to damage Trump, the Washington Post and the New York Times.
If Trump is agreed to have killed off political satire, political history could well be taking its place. Expected next year are Adam McKays Dick Cheney drama Backseat, starring Christian Bale (with Sam Rockwell as George W Bush and Steve Carell as Donald Rumsfeld). Jason Clarke plays Ted Kennedy in Chappaquiddick, Jason Reitman takes on the disgraced presidential candidate Gary Hart in The Front Runner, Felicity Jones plays equal rights trailblazer Ruth Bader Ginsburg in On the Basis of Sex, and Leonardo DiCaprio is set to portray Theodore Roosevelt for Martin Scorsese.
At the more mainstream end, we are due inclusivity paeans such as Guillermo del Toros cold-war monster fantasy The Shape of Water and Pixars Mexican-themed Coco. Ava Selma DuVernay unveils her big-budget Disney fantasy A Wrinkle in Time (centred on an African-American girl) and Marvel enters a new era with its Afrocentric superhero movie Black Panther, directed by Ryan Coogler and starring Chadwick Boseman. Like Get Out, the movie promises to combine race politics and entertainment spectacle. There is clearly an appetite for both.
Read more: https://www.theguardian.com/film/2017/dec/21/cinema-got-woke-in-2017-but-only-the-beginning
John Travolta keeps Brooklyn stayin' alive at event honoring actor
Hundreds of fans gathered outside pizzeria featured in Saturday Night Fever 41 years ago to catch glimpse of and dress like the actor
"Forty-one years after strutting down a Brooklyn street, merrily swinging a paint can to the sound of the Bee Gees Stayin Alive, an older, less lithe John Travolta returned on Tuesday, to be honored for his services to the now-trendy New York City borough.
Hundreds of people gathered outside Lennys Pizza in Bensonhurst, south Brooklyn, to glimpse Travolta, who brought the neighborhood to national and international consciousness in Saturday Night Fever.
The 1977 film saw his character Tony Manero disco dance, conduct troubling relationships with women and occasionally engage in punch-ups. In the opening scene, Travolta orders two slices of pizza at Lennys before combining them in a double decker-type situation. The pizzeria claims Saturday Night Fever fans regularly order the same.
This is a great day, New York state senator Martin Golden who represents the Bensonhurst neighborhood and has submitted a 1,070-word legislative resolution commending Travolta for putting Brooklyn both on the map and in Americas hearts told the crowd.
A great day for John Travolta, a great day for his family, and a great day for Brooklyn.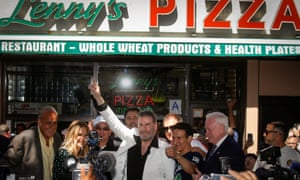 Watch these movies after you see 'Ocean's 8'
Image: mashable composite/universal/paramount
"After months of building anticipation, Ocean's 8finally hit theaters Friday. Yes, it featured the stunning, talented, female-led cast you've heard so much about. Glad you noticed.
But Ocean's 8 is more than the token "female remake" it has been boiled down to. Like many audience members this past weekend, I showed up for the all-star actresses, but stayed for the crime, glamor, comedy, celeb cameos, and general badassery.
So to get you through those days where you can't make it to the theater for a rewatch, here are fourteen films that show off groups of ladies getting together to kick ass — literally or metaphorically.
Chicago (2002)
Headed up by Catherine Zeta-Jones and Renee Zellweger, this jailhouse musical took home six Academy Awards, including Best Picture. It's tough to make Richard Gere look like a third wheel, but somehow the murderesses of Cook County Jail pull it off.
Where to watch: HBO
Thelma & Louise (1991)
This road trip classic follows two women as they attempt to outrun their darks pasts by any means necessary. While neither Susan Sarandon nor Geena Davis won Best Actress for their performances, the leads' double nomination cemented Thelma & Louise as a feminist classic.
Where to watch: Starz
Heathers (1988)
Plaid skirts, football players, and drain cleaner? Color me stoked. A dark high school comedy laced with visceral teen murders, this cult classic is the adolescent destruction fantasy you didn't know you needed. Starring Winona Ryder and the titular "Heathers."
Where to watch: Netflix
Mamma Mia! (2008)
Meryl Streep shines amongst a cast of notoriously fabulous character actors in this romantic comedy with a pop twist. The costumes, musical numbers, and female stars glisten in an ABBA-made universe. Stay tuned for the sequel hitting theaters July 20th.
Where to watch: Netflix
Beauty Shop (2005)
Nothing feels better than a comedy that celebrates inner and outer beauty equally. Queen Latifah and the rest of her salon crew (featuring Alicia Silverstone and Andie MacDowell among others) gave us one of the most styling girl-power movies to date in this Barbershop spin-off.
Where to watch: Vudu
First Wives Club (1996)
Goldie Hawn, Bette Midler, and Diane Keaton team up in this instant classic, reuniting as long lost friends and taking down the men who have wronged them – all while donning stunning coordinated power…."
Read more: https://mashable.com/2018/06/11/14-female-led-movies-oceans-8/
John Cusack likes what you have to say about 'Say Anything'
Image: Mills Entertainment
"If you liked Say Anything…, the 1989 coming-of-age film about a nervous-talking high school graduate winning over his crush in the summer before college, feel free to tell star John Cusack if you see him.
Cusack appreciates it when fans of the movie give him kudos for it, partly because they tend not to quote the film or, say, mime holding up an imaginary boombox in some sad attempt to replicate the movie's most memorable scene. They mostly just say how much they liked it.
"They seem to be very warm about it, that it means something to them, so that's nice," Cusack told Mashable in a phone interview to promote his upcoming Q&A about Say Anything… at the New Jersey Performing Arts Center. "For some movies, they'll have a line that they'll repeat to you a lot of times, but that one is more just a vibe. People seem to really still dig it."
That's kind of an understatement. Say Anything… didn't set box office records, but to many Gen Xers like myself, the movie perfectly captured the ennui that often follows high school graduation. And Cusack hit the bull's-eye in his portrayal of the quirky Lloyd Dobler, simultaneously giving him a coolness and vulnerability that appealed to both male and female audiences alike.
Cusack already had movies like Better Off Dead…, Sixteen Candles, and Eight Men Out under his belt when he made Say Anything…, but the film…"
Read more: https://mashable.com/2018/06/04/john-cusack-say-anything/