Disney just bought everything from 'The Simpsons' to 'X-Men'
Rupert Murdoch… er… Mr. Burns with the Simpsons, who are now Disney property.
Image: FOX via Getty Images
It's an arms race, and every media company is involved.
Disney announced its much-anticipated acquisition of a big piece of 21st Century Fox for $52.4 billion in stock.
The move gives Disney four important assets as the Mickey Mouse operation moves to compete with rivals including Netflix and Amazon.
Here's what Disney is buying:
21st Century Fox movie studio

FX and National geographic cable channels and some regional sports channels

Fox's stake in Hulu

Fox's stake in European cable company Sky
What Disney is not buying: the FOX broadcast channel, Fox News, and some other smaller stuff like newspapers. Those pieces are being spun off into a separate company that will be focused on news and sports.
The massive acquisition is the clearest sign yet that Disney is working to transform itself into a modern entertainment juggernaut, with the content and technology necessary to deliver the kind of on-demand experience that Netflix has pioneered.
Content and technology make up the two big parts of this deal. On the content side, Disney is bolstering its already-deep library of movies and TV, while also acquiring the rights to major franchises for future production. That means popular characters like the X-Men and the Simpsons are now owned by Disney, which already has Star Wars, Marvel, Pixar, and plenty more.
On the technology and distribution side, Disney's acquisition of Sky is a major move into the international market. Disney noted in its press release that the expectation is for Fox's move to acquire complete ownership of the cable company to go through before Disney's acquisition goes through finalization and regulatory approval.
This gives Disney a major distribution source outside the U.S., something it didn't have before and a piece that will help it hold off Netflix and Amazon, which are growing internationally.
The end game here is a Netflix-style service from Disney that will be so chock full of great content that people won't be able to say no. Disney will control the entire pipeline of the business from conception to production to release to distribution.
Here's where Hulu becomes an interesting part of this deal. Disney is now majority owner, but that doesn't mean it can do whatever it wants with Hulu. BTIG Research analyst Rich Greenfield noted that Comcast still owns a chunk of Hulu and has the ability to block Disney from turning that service into its own version of Netflix. Disney could buy out Comcast, though Comcast might want to hang on so that it can block Disney from transforming Hulu.
Disney's vertical integration — in this case adding distribution to content — follows on similar moves by other massive media companies in recent years. Comcast bought NBCUniversal. AT&T is buying Time Warner. All of these deals fused a distribution company with a content company. The only thing particularly different about the Disney-Fox deal is that it's a content company buying into distribution, as opposed to the other way around.
Read more: http://mashable.com/2017/12/14/disney-fox-netflix-amazon/
Judy Garland lives again, in the form of Rene Zellweger in 'Judy': Photo
Rene Zellweger in 2017
Image: Jason Laveris / FilmMagic
Renée Zellweger is practically unrecognizable in her latest film role… but she does bear a striking resemblance to somebody else.
Pathé UK has released the first official photo from Judy, which stars Zellweger as silver screen legend Judy Garland.
(For comparison, here's a photo of Garland in 1960, via Vanity Fair.)
The film takes place in the late 1960s, as Garland arrives in London for a series of concerts. By this point, Garland is well into her 40s and her memorable turn in The Wizard of Oz is nearly thirty years behind her.
But even as she prepares to face crowds of adoring fans, she's still battling the demons left behind by her troubled childhood in Hollywood.
Judy, which started shooting Monday, also stars Jessie Buckley, Finn Wittrock, and Michael Gambon. Rupert Goold (True Story) directs from a script by Tom Edge (Lovesick). Some of Garland's most beloved songs will be featured in the movie, including "Over the Rainbow."
Read more: https://mashable.com/2018/03/19/renee-zellweger-judy-garland-biopic/
Madonna to direct movie based on life of ballerina Michaela DePrince
MGM announces the singer will direct Taking Flight, the story of DePrinces journey from war orphan in Sierra Leone to world-class ballerina
Madonna is to return to the movies after a seven-year absence to direct Taking Flight, a feature film based on the life of Michaela DePrince, a war orphan from Sierra Leone who became a leading ballerina.
According to Deadline, Hollywood studio MGM has been developing the project since 2015 when it acquired the rights to DePrinces memoir, co-written with her adoptive mother, Elaine.
Michaelas journey resonated with me deeply as both an artist and an activist who understands adversity, Madonna said. We have a unique opportunity to shed light on Sierra Leone, and let Michaela be the voice for all the orphaned children she grew up beside. I am honoured to bring her story to life.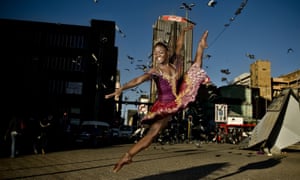 Read more: https://www.theguardian.com/film/2018/mar/14/madonna-to-direct-movie-based-on-life-of-ballerina-michaela-deprince
'Black Panther' Hits $1 Billion Mark In Worldwide Box Office Numbers
"Black Panther" has surpassed $1 billion at the worldwide box office, challenging industry norms about films with black casts.
The international success of "Black Panther" has challenged the myth that films with predominately black casts don't sell and it helps unravel "unwritten Hollywood rules," Jeff Bock, a senior analyst at entertainment research firm Exhibitor Relations, told The New York Times.
"I think about it like a wall crumbling," Bock said. "In terms of 'Black Panther,' no studio can say again, 'Oh, black movies don't travel, overseas interest will be minimal.'"
Stars of the film, including Chadwick Boseman, Lupita Nyong'o and Danai Gurira, have spoken out about the importance of representation in the movie. "Black Panther," which is set in the fictional country of Wakanda, shows the possibilities of an African society untouched by colonialism and gender inequity.
"I think there's a thirst for these images," Boseman told NBC. "There's a real thirst for black superheroes."
Marvel Studios President Kevin Feige confirmed this week that a "Black Panther" sequel is in the works. Feige told Entertainment Weekly that there was "nothing specific to reveal" about the next movie but added that "we absolutely will do that."
Read more: http://www.huffingtonpost.com/entry/black-panther-billion-dollars-top-domestic_us_5a9ef739e4b002df2c5e6fd7