Gal Gadot Responds Powerfully To 'Wonder Woman' Oscar Snub
The "Wonder Woman" actress told "Entertainment Tonight" on Wednesday that she isn't heroically ticked over the superhero hit being ignored in the Academy Award nominations, announced earlier this week.
"I was very moved and touched by the feedback of all the people that were disappointed that 'Wonder Woman' wasn't nominated," she said. "But we certainly never did the movie for that."
"I think that you can't have it all," Gadot added at the Revlon event in New York. "We've done this movie and it was received in such an amazing, wonderful way, and we want to stay humble and grateful, and we're going to have another movie, so who knows? Maybe the next one!"
Perhaps an even better sequel can be the best revenge.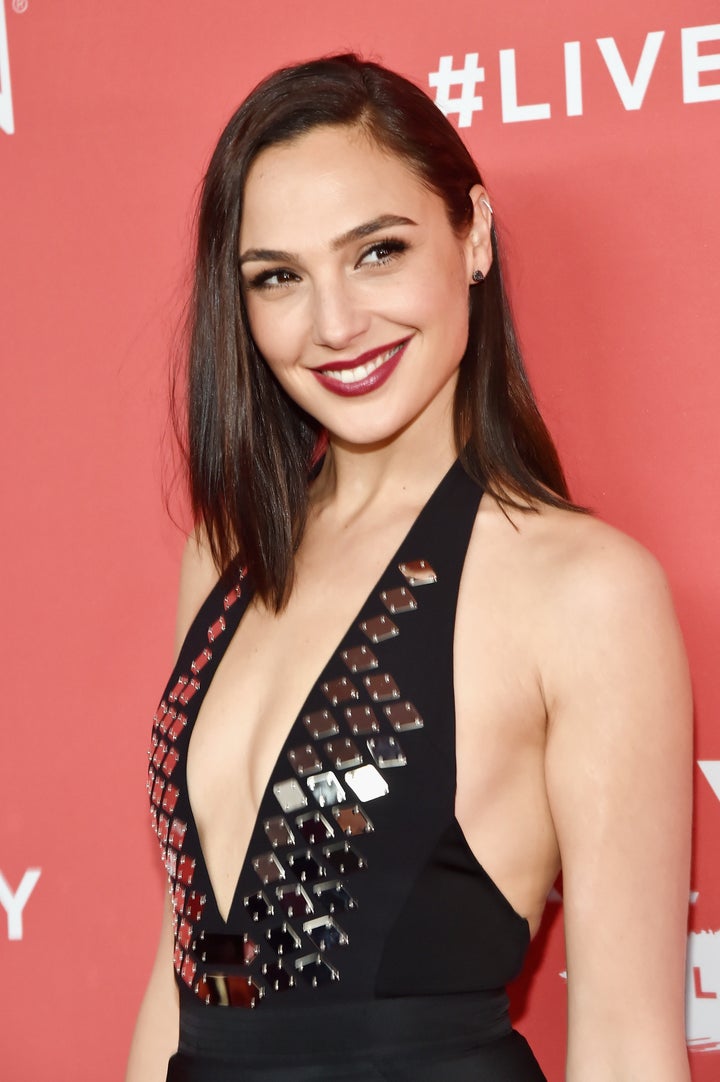 Read more: http://www.huffingtonpost.com/entry/gal-gadot-wonder-woman-oscar-snub_us_5a69b1b3e4b0dc592a0f7cdd
Jake Gyllenhaal joins 'Spider-Man: Homecoming' sequel as Mysterio
Image: marvel comics
"Jake Gyllenhaal, who once almost replaced Tobey Maguire in director Sam Raimi's Spider-Man 2, is now going to face off against Tom Holland's friendly neighborhood wall-crawler.
The Brokeback Mountain star will join the Sony side of Marvel's Cinematic Universe as the villain Mysterio. He'll appear in the upcoming sequel to 2016's Spider-Man: Homecoming.
Gyllenhaal all but confirmed the news in a post on his shiny new Instagram account on Wednesday:
The Instagram video features Gyllenhaal reading an old issue of The Amazing Spider-Man, with a glaring cover that announces "The Return of the Man Called MYSTERIO!"
This will be Gyllenhaal's first real comic book movie. He's no stranger to big-budget blockbusters (The Day After Tomorrow) or geek-friendly adaptations (Prince of Persia: The Sands of Time), but Spider-Man 2 was the closest he ever came to participating in a big screen superhero story.
Precious little is known about the Homecoming sequel, probably due in large part to……………………………………………….."
Read more: https://mashable.com/article/jake-gyllenhaal-mysterio-spider-man-homecoming-sequel/
Avengers: Endgame Trailer #1
The fourth installment of the 'Avengers' series.
Starring: Chris Evans, Robert Downey Jr., Scarlett Johansson Directed By: Anthony Russo, Joe Russo
US Release Date: May 3, 2019
Captain Marvel Trailer #2
Set in the 1990s, Marvel Studios' "Captain Marvel" is an all-new adventure from a previously unseen period in the history of the Marvel Cinematic Universe that follows the journey of Carol Danvers as she becomes one of the universe's most powerful heroes. While a galactic war between two alien races reaches Earth, Danvers finds herself and a small cadre of allies at the center of the maelstrom.
The film stars Brie Larson, Samuel L. Jackson, Ben Mendelsohn, Djimon Hounsou, Lee Pace, Lashana Lynch, Gemma Chan, Rune Temte, Algenis Perez Soto, Mckenna Grace, with Annette Bening, with Clark Gregg, and Jude Law.
Marvel Studios' "Captain Marvel" is produced by Kevin Feige and directed by Anna Boden and Ryan Fleck. Louis D'Esposito, Victoria Alonso, Jonathan Schwartz, Patricia Whitcher and Stan Lee are the executive producers. The story is by Nicole Perlman and Joe Shrapnel & Anna Waterhouse, and the screenplay is by Anna Boden & Ryan Fleck and Geneva Robertson-Dworet and Jac Schaeffer.