Greta Gerwig regrets Woody Allen film: 'I will not work for him again'
Actor, writer and director says if I had known then what I know now, I would not have acted in [To Rome With Love]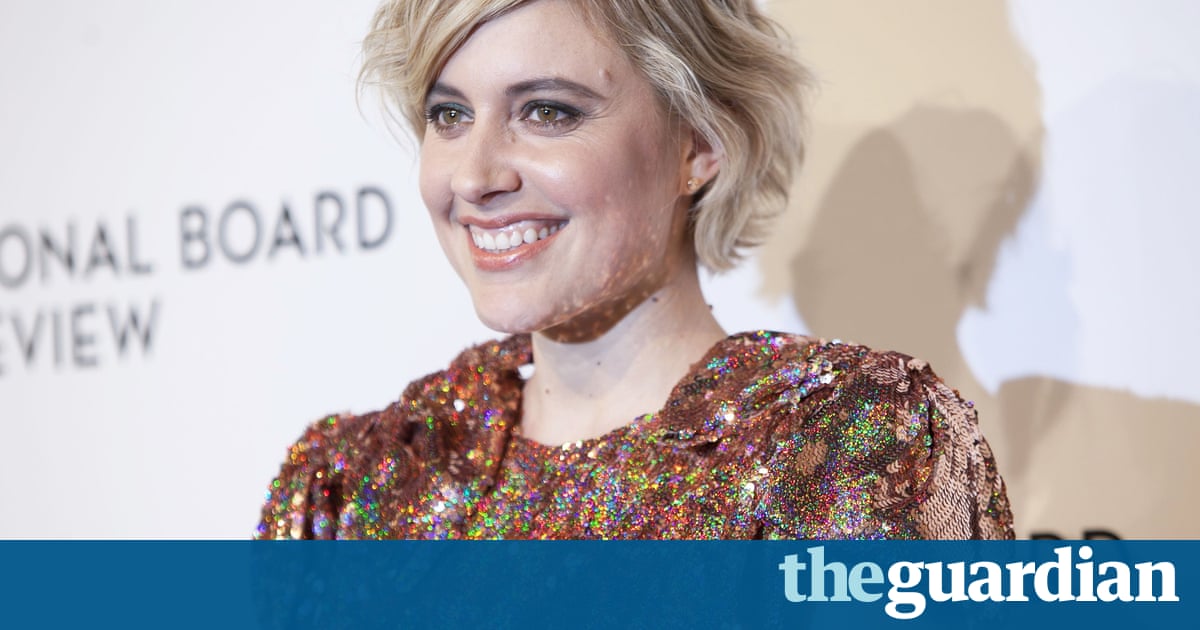 Greta Gerwig has expressed regret over working with Woody Allen on 2012 film To Rome With Love, saying in an online roundtable, If I had known then what I know now, I would not have acted in the film.
At the Golden Globes this week, where Gerwigs critically acclaimed film Lady Bird won in two of four nominated categories, the actor, writer and director dodged a question about working with Allen.
Allen has been the subject of decades-long allegations of sexual abuse by his adopted daughter Dylan Farrow, which he continues to deny.
Its something that Ive thought deeply about, and I care deeply about, Gerwig said on Sunday night. I havent had an opportunity to have an in-depth discussion where I come down on one side or another.
Some criticised Gerwig for evading the question, while others drew attention to the gendered pattern of holding women like Gerwig and Kate Winslet more accountable for working with Allen than men.
But on Tuesday night, in an online discussion with Aaron Sorkin hosted by the New York Times which covered the #MeToo wave in Hollywood, cultural appropriation and the impact of streaming services on the industry, Gerwig clarified her position on Allen.
Responding to a broad question about how allegations against artists like Allen should affect their legacy and future opportunities, Gerwig said: I would like to speak specifically to the Woody Allen question, which I have been asked about a couple of times recently … It is something that I take very seriously and have been thinking deeply about, and it has taken me time to gather my thoughts and say what I mean to say.
I can only speak for myself and what Ive come to is this: if I had known then what I know now, I would not have acted in the film. I have not worked for him again, and I will not work for him again.
Gerwig mentioned two pieces written by Dylan Farrow one in 2014, when she first publicly addressed her allegations against Allen, and another in October 2017 when she questioned why he was being spared in the #MeToo revolution. In the second piece, Farrow namechecked Gerwig, Winslet and Blake Lively as three A-list women who had broadly supported the movement while failing to account for their own professional support of Allen.
Dylan Farrows two different pieces made me realise that I had increased another womans pain, and I was heartbroken by that realisation, Gerwig said. I grew up on his movies, and they have informed me as an artists, and I cannot change that fact now, but I can make different decisions moving forward.
Gerwig described the politicised Golden Globes ceremony as an extraordinary night which was indicative of a turning point for women.
I think that the way women have come together to lead the Times Up movement and to make clear goals for our industry is how we are going to move forward with purposefulness. I was very moved that the stage was given to the leaders of this movement and the people who can be change agents. These are the women who should be apologised to, and that they were given the space was meaningful.
The fact that many of the women attended with feminist activists from across all industries made the night even more resonant with this moment.
Read more: https://www.theguardian.com/film/2018/jan/11/greta-gerwig-regrets-woody-allen-film-i-will-not-work-for-him-again
Every Star Wars film ranked!
"From the sagas debut in 1977 to this months Solo and (almost) everything in between, we rank 14 of the Star Wars films and spin-offs
14. Star Wars: Episode I The Phantom Menace (1999)
What a disaster. Never was so much anticipation and excitement loaded into a single movie, which shortly after its release in 1999 became known as A New Crushing of Hope. This monumentally obtuse and dull prequel episode utterly failed to answer 15 years worth of what-happened-next? (or is that what-happened-before?) excitement, and featured the intensely annoying and borderline offensive character Jar Jar Binks.
13. Caravan of Courage: An Ewok Adventure (1984)
Warwick Davis plays Wicket the Ewok on his home turf, the forest moon of Endor, in this TV movie. He helps two orphaned human siblings, Mace and Cindel, find their abducted parents. Burl Ives narrates.
12. Ewoks: The Battle for Endor (1985)
A classy cast, including Sin Phillips, arguably gives this movie the creative edge over the first Ewok-centred film. Cindel, the orphaned girl from that film, reappears to help the Ewoks against marauders.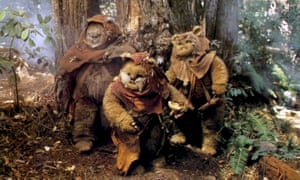 How we made The Blair Witch Project
We were listed as deceased on IMDb. Our parents started getting condolence calls
Daniel Myrick, co-director
Margot Kidder Beyond Lois Lane
Margot Kidder flanked by fans at WonderCon in Anaheim, 2015
Image: Araya Diaz/WireImage
"It is no small legacy for an actor to become so entwined with a character in the popular imagination that no one can ever replace them. Such was the fate of Margot Kidder, who passed away in Montana on Monday at the still-too-young age of 69.
Many brilliant actors have taken on the role of Daily Planet reporter Lois Lane, whom Kidder portrayed in Superman I, II and III. Teri Hatcher played her for years in Lois and Clark; Amy Adams is the current Lois of record in DC movies.
Neither could hold a candle to Kidder, who became the essential, irreplaceable Lois just as her co-star Christopher Reeve became the archetypal Clark Kent/Superman.
Her Lois was effortlessly empowered and brooked no nonsense in or out of the newsroom. She fizzed and crackled with intelligence and energy; she was devoted to getting the story even in the midst of a date with an alien superbeing.
It's no exaggeration to say that she inspired a generation of women and men to enter journalism as much as her real-world counterparts Woodward and Bernstein.
Even as Kidder portrayed a strong feminist icon in an otherwise…"
Read more: https://mashable.com/2018/05/14/margot-kidder-lois-lane/