House of Cards to resume production with Robin Wright as lead
The sixth, and final, season will consist of just eight episodes and focus on Robin Wrights character after Kevin Spacey was fired over sexual misconduct allegations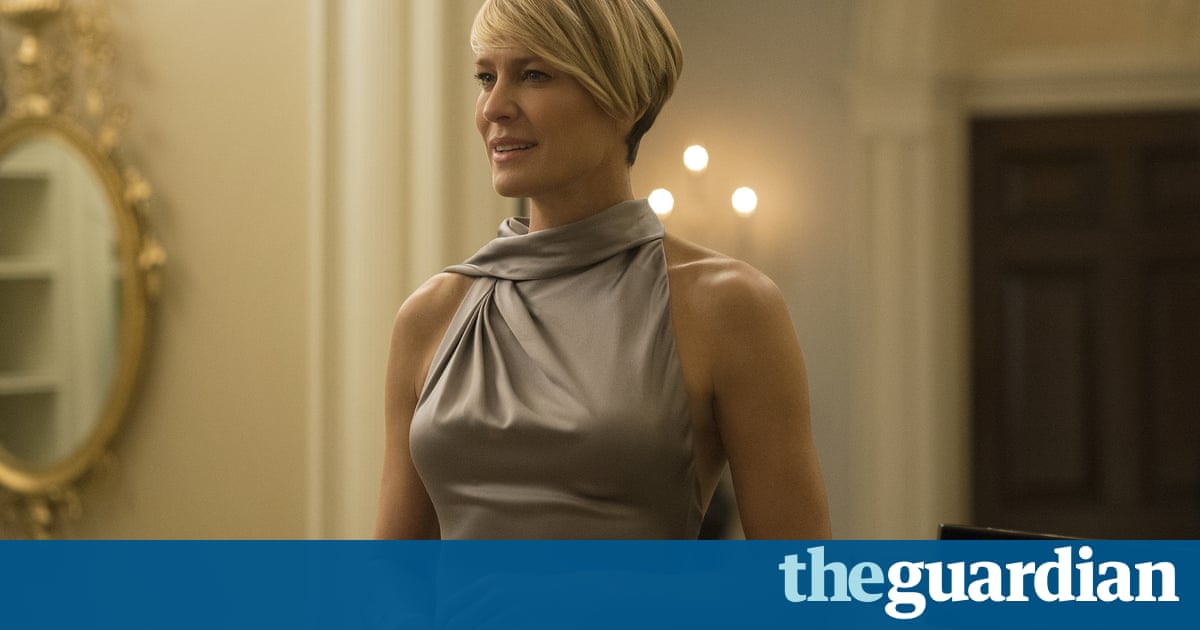 The final season of House of Cards will resume production in 2018 without actor Kevin Spacey.
The star had been filming episodes for the sixth season of the Netflix drama but CEO Ted Sarandos has now revealed that as well as firing the actor, the final episodes will be refocused to center on co-star Robin Wright.
We are excited to bring closure to fans, Sarandos said during a conference on Monday, revealing that the 2,000 people who work on the show will get to return to work next year. The final season will be shorter, with just eight episodes. Details of the plot have yet to be released.
Its also been rumored that Netflix is seeking to launch a House of Cards spin-off, eager to extend the franchise of their flagship show.
Spacey was fired after allegations of sexual misconduct on the set of the show and off. The streaming giant similarly decided not to move forward with a film starring Spacey as Gore Vidal.
The actor was also replaced by Christopher Plummer in Ridley Scotts drama All the Money in the World, leading to last-minute reshoots before the films release on 22 December.
Netflix is projected to spend between $7-8bn on original content in 2018. Sarandos revealed that the company will aim to increase animated movies and foreign language productions. Weve been careful to not become a one-brand network. he said at the UBS conference. The way to do that is having a lot of variety, and executing in multiple genres at a high level.
Read more: https://www.theguardian.com/tv-and-radio/2017/dec/04/house-of-cards-to-resume-production-for-final-season-without-kevin-spacey
'A Christmas Prince: The Royal Wedding' trailer is here for all your goofy princess fantasies
"Getting married is hard. Getting married to a prince? Even harder (I assume!).
Last year's silly breakout Netflix holiday movie is getting a sequel: A Christmas Prince: The Royal Wedding. 
The trailer shows Amber (Rose McIver) having to adjust to all the problems of marrying into a royal family — paparazzi, plenty of opinions, and even having to give up her beloved blog. That's where she does her journalism.
Honestly, the whole thing looks pretty low-rent, but also a perfectly fun to way to kill two hours this holiday season.
You already know if this movie is for you or not. If it is, it hits Netflix Nov. 30."
Read more: https://mashable.com/video/christmas-prince-royal-wedding-trailer-watch/
Dumplin' Netflix Movie Trailer
Directed by Anne Fletcher, DUMPLIN' follows an outspoken plus-sized teenage girl named Willowdean (Danielle Macdonald), who's known as Will to her friends and Dumplin' to her mother (Jennifer Aniston), a former beauty queen who now runs the local Miss Teen Blue Bonnet pageant. In her small Texas town, Will confidently ignores comments about her weight and listens to Dolly Parton songs obsessively. But when she decides to enter her mother's pageant in protest, her bold move encourages other contestants to follow in her footsteps, redefining the town's traditions in the process.
The Netflix trailer for 'Mowgli: Legend of the Jungle' is here
"Get ready, Jungle Book fans: the latest adaptation of Rudyard Kipling's book is well on its way, and judging by the trailer it's going to be a real feast for the eyeballs.
The 200-second feature above introduces us to Mowgli (Rohan Chand) and a cast of (very famous) talking animals, including a Christian Bale-voiced Bagheera and Benedict Cumberbatch as Shere Khan.
The visuals looks genuinely impressive, and Shere Khan looks even more unnerving than he did in the Disney adaptation.
Mowgli: Legend of the Jungle will be available on Netflix and in select in some theatres on Dec. 7th."
Read more: https://mashable.com/video/mowgli-legend-of-the-jungle-netflix-trailer/