House of Cards to resume production with Robin Wright as lead
The sixth, and final, season will consist of just eight episodes and focus on Robin Wrights character after Kevin Spacey was fired over sexual misconduct allegations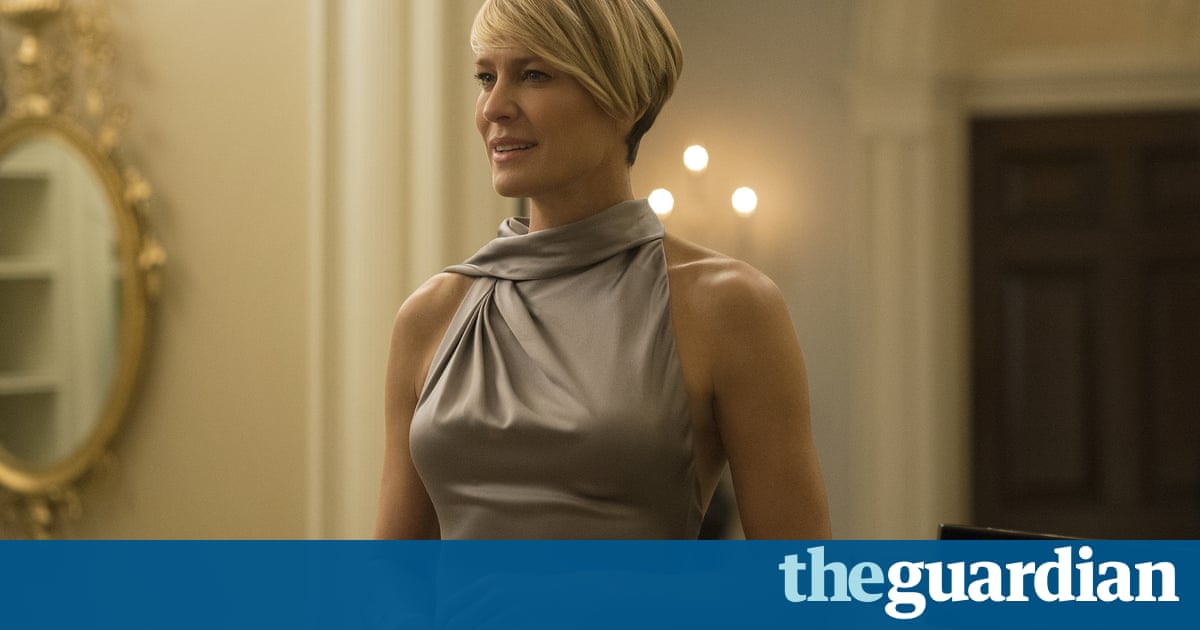 The final season of House of Cards will resume production in 2018 without actor Kevin Spacey.
The star had been filming episodes for the sixth season of the Netflix drama but CEO Ted Sarandos has now revealed that as well as firing the actor, the final episodes will be refocused to center on co-star Robin Wright.
We are excited to bring closure to fans, Sarandos said during a conference on Monday, revealing that the 2,000 people who work on the show will get to return to work next year. The final season will be shorter, with just eight episodes. Details of the plot have yet to be released.
Its also been rumored that Netflix is seeking to launch a House of Cards spin-off, eager to extend the franchise of their flagship show.
Spacey was fired after allegations of sexual misconduct on the set of the show and off. The streaming giant similarly decided not to move forward with a film starring Spacey as Gore Vidal.
The actor was also replaced by Christopher Plummer in Ridley Scotts drama All the Money in the World, leading to last-minute reshoots before the films release on 22 December.
Netflix is projected to spend between $7-8bn on original content in 2018. Sarandos revealed that the company will aim to increase animated movies and foreign language productions. Weve been careful to not become a one-brand network. he said at the UBS conference. The way to do that is having a lot of variety, and executing in multiple genres at a high level.
Read more: https://www.theguardian.com/tv-and-radio/2017/dec/04/house-of-cards-to-resume-production-for-final-season-without-kevin-spacey
Idris Elba To Star In Hunchback Of Notre Dame Movie For Netflix
One of the 700 movies and TV shows that Netflix still has in its pipeline includes a modern retelling of The Hunchback of Notre Dame from Idris Elba.
The Avengers: Infinity War actor will star, direct and produce the movie for the streaming service, according to The Hollywood Reporter. Based on a script by Michael Mitnick, the film is being described as sonic and musical experience and will feature an original score.
Victor Hugos classic French novel has seen many screen adaptations, but none more popular than Disneys 1996 animated film. A darker entry in the Disney canon, the film introduced the story of Quasimodo, a hunchbacked bell-ringer, who falls in love with the gypsy Esmeralda to a whole new generation.
Elba has struck gold with Netflix before, earning critical acclaim and a Golden Globe nomination for his role in Beasts of No Nation. Hes also set to star and executive produce the upcoming comedy Turn Up Charlie about a struggling DJ.
The Lutheractor has stepped behind the camera before, making his feature directorial debut earlier this year with Yardie, which premiered at the Sundance Film Festival.
And while he has received more attention for his filmmaking, Elba is also a rapper and DJ, most recently making an appearance on Macklemore & Ryan Lewis album This Unruly Mess Ive Made.
Read more: http://www.huffingtonpost.com/entry/idris-elba-star-hunchback-of-notre-dame-movie-for-netflix_us_5b05c8d4e4b0784cd2b0ee19
Classic true-crime series 'The Staircase' revived by Netflix
Netflix is reviving the controversy around the death of Kathleen Peterson in 2001 with a new documentary series that expands on one of the first and most popular true-crime series to hit television: The Staircase.
Coming to Netflix June 8, The Staircase will take a look at the death of Kathleen, which her husband Michael claimed happened because she fell down the staircase. Michael was convicted of murdering Kathleen in 2003 despite his claim of innocence and the documentary series chronically the whole ordeal followed soon after in 2004 — and lots of legal happenings have taken place since then.
Netflix's expansion on The Staircase will take a look at more information from the past as well as new developments in the grisly story when it hits the service June 8.
Read more: https://mashable.com/2018/05/22/netflix-the-staircase-trailer/
Howard Stern talks about that time Donald Trump called Ivanka 'a 10'
Slow clap for Netflix who knows exactly what we want to hear: In a clip to promote the upcoming Howard Stern episode of David Letterman's talk show on the streaming network, Stern relays the time Trump called his own daughter Ivanka "a 10."
In the above clip, Stern relays the story of when he and Trump, a frequent guest on his show back in the day, were doing the ol' "1 to 10 scale" of rating a woman's attractiveness, and Trump insisted Ivanka was more beautiful than even Angelina Jolie.
Of course, while it may seem at first blush like a braggadocio father, we already have a long history of Trump acting pretty pretty creepy towards his eldest daughter.
We'll find out what else Stern has up his sleeve about our president when the full episode hits Netflix on May 31.
Read more: https://mashable.com/2018/05/21/donald-trump-ivanka-10-howard-stern-letterman/