Jeffrey Katzenberg is looking to raise $2B for a new video startup
As tech giants like Apple and Facebook prepare to spend billions of dollars on movies and TV, longtime Hollywood executive Jeffrey Katzenberg is looking to write some big checks for original content, too.
Katzenberg began his career at Paramount Pictures (where he worked on Star Trek: The Motion Picture), but is best known for running Disney's motion picture division during the period in the late 1980s and early 1990s that saw the release of classics like The Little Mermaid and Beauty and the Beast, and then for founding DreamWorks and leading DreamWorks Animation, which was acquired last year by NBCUniversal.
Katzenberg told The New York Times that he's building a new company that will develop high-quality, short-form video video for smartphones and tablets. The name of the company is WndrCo, whose sparse website currently describes it as "a new media and technology company" that's based in Los Angeles and San Francisco.
Apparently Katzenberg is looking to raise $2 billion for the company (which he admits is "a high bar"), and he's had meetings with everyone from Apple to Disney to Google. A regulatory filing from early this year revealed that WndrCo had already raised $591 million.
With all the spending that he's hoping to do to create new content, Katzenberg said it's critically important to own the distribution platform as well: "Content is the king maker, it's not the king. The king is the platform. HBO is the king. Netflix is the king. Spotify is the king."
Read more: https://techcrunch.com/2017/10/03/jeffrey-katzenberg-new-startup/
MoviePass CEO proudly says the app tracks your location before and after movies
Everyone knew the MoviePass deal is too good to be true — and as is so often the case these days, it turns out you're not the customer, you're the product. And in this case they're not even attempting to camouflage that. Mitch Lowe, the company's CEO, told an audience at a Hollywood event that "we know all about you."
Lowe was giving the keynote at the Entertainment Finance Forum; his talk was entitled "Data is the New Oil: How will MoviePass Monetize It?" Media Play News first reported his remarks.
"We get an enormous amount of information," Lowe continued. "We watch how you drive from home to the movies. We watch where you go afterwards."
It's no secret that MoviePass is planning on making hay out of the data collected through its service. But what I imagined, and what I think most people imagined, was that it would be interesting next-generation data about ticket sales, movie browsing, A/B testing on promotions in the app and so on.
I didn't imagine that the app would be tracking your location before you even left your home, and then follow you while you drive back or head out for a drink afterwards. Did you?
It sure isn't in the company's privacy policy, which in relation to location tracking discloses only a "single request" when selecting a theater, which will "only be used as a means to develop, improve, and personalize the service." Which part of development requires them to track you before and after you see the movie?
Naturally I contacted MoviePass for comment and will update if I hear back. But it's pretty hard to misinterpret Lowe's words.
The startup's plan is to "build a night at the movies," perhaps complete with setting up parking or ordering you a car, giving you a deal on dinner before or after, connecting you with like-minded moviegoers, etc. Of course they need data to do that, but one would hope that the collection would be a bit more nuanced than this.
People clearly value the service, because it essentially lets them use someone else's credit card instead of their own at the movies (and one belonging to a bunch of venture capitalists at that). Who would say no? Some people sure might, if they knew their activities were being tracked at this granularity (and, it has to be said, with such a cavalier attitude) to be packaged up and sold. (Good luck with the GDPR, by the way.)
Hopefully MoviePass can explain exactly what data it collects and what it does with it, so everyone can make an informed choice.
Update: In a statement, a MoviePass representative says:
We are exploring utilizing location-based marketing as a way to help enhance the overall experience by creating more opportunities for our subscribers to enjoy all the various elements of a good movie night. We will not be selling the data that we gather. Rather, we will use it to better inform how to market potential customer benefits including discounts on transportation, coupons for nearby restaurants, and other similar opportunities.
I've also asked for information on what location data specifically is collected, for how long before and after a movie users are tracked, and where these policies are disclosed to users.
Read more: https://techcrunch.com/2018/03/05/moviepass-ceo-proudly-says-the-app-tracks-your-location-before-and-after-movies/
Aesthetic excellence: how cinematography transformed TV
Directors of photography from Atlanta, Transparent and other top shows discuss how they achieve the sensibility of cinema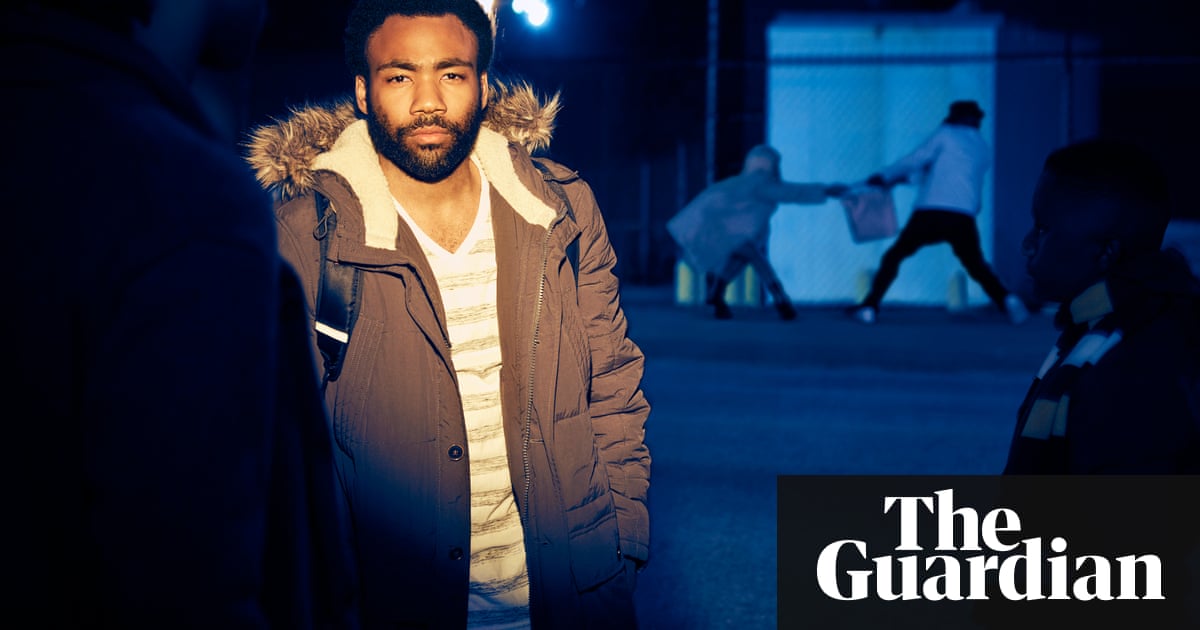 Much of the conversation regarding the rise of prestige television has rightfully centered around the showrunners and writers rooms whove energized a medium that was once the province of three-camera sitcoms filmed on studio sets. But less often do we focus on the cinematographers behind the lens, many of whom never saw themselves working in television until, in the last decade or so, the schisms between the small and big screens dwindled. And not merely in the scope of the stories or the quality of scripts: never before has television looked so good, from inventive camerawork to glossy lighting.
Its hard to ascertain exactly when the paradigm shift began, but there have certainly been seminal moments that most boldly bridged the gap between the two: the six-minute tracking shot in True Detective following Matthew McConaughey and Woody Harrelson on a drug bust comes to mind, as do early seasons of Game of Thrones and Boardwalk Empire, ambitious, world-building series that took a sledgehammer to the conventions of episodic television. That the Television Academy split its cinematography honors between one-hour and half-hour series last year also signaled that the Emmys governing body had taken note of the profusion of aesthetic excellence on TV.
Nowadays, changes to TVs visual orthodoxy is reflected everywhere, and more diversely, too: in the sprawling, noir-ish science fiction of Netflixs new series Altered Carbon; in the shabby surrealism of FXs Atlanta; in the bright, California sheen of HBOs Insecure; and in the hyper-naturalism of Amazon shows like Transparent and I Love Dick. In these shows, and several others, environment comes alive as much as the characters do and, unsurprisingly, the directors of photography behind them were inspired by the world of film, approaching the work less like fragmented installments of a serialized story than like marathon movies, constructed piecemeal.
None of the creatives involved in this project saw this as a TV show, says Martin Ahlgren, who shot half of Altered Carbons first season and several episodes of House of Cards. We all imagined it as a 10-hour movie, and thats the approach we took to creating not only story arcs but visual arcs.
Read more: https://www.theguardian.com/tv-and-radio/2018/mar/01/tv-that-doesnt-look-like-tv-how-cinematography-relit-the-small-screen
Snoke Screens: Designing the User Interfaces In The Last Jedi
You'll find no touch screens in Star Wars: The Last Jedi—not even when you can watch it at home next month (March 13 for digital, two weeks later for physical). Same goes for mice and keyboards. They're all too familiar, too of-this-world, to appear in a galaxy so far, far away. What you'll find instead are interface displays, and lots of them. Whether in an X-wing's cockpit or the bridge of a Star Destroyer, every display in The Last Jedi exists to support the story—to provide a graphical complement to the film's action and dialogue.
And it started with the film's director. "Whenever possible, Rian [Johnson] wanted us to use practical graphics to enforce the narrative," says creative director Andrew Booth, who oversaw the creation of TLJ's assorted instrument clusters, targeting systems, medical readouts, and tactical displays. "It would actually appear in the script that you look at a screen and gain a deeper understanding of what's happening. The challenge was always, what can we do in-camera to create something that feels real and believable?"
What's impressive about the interfaces in The Last Jedi is that they feel believable not just to the audience, but to the film's dramatis personae. In the real world, designers design for one person: the user. But creatives like Booth—whose design agency, BLIND LTD, has been behind the look and feel of some of this century's biggest blockbusters, including every Star Wars film from TFA onward—designed the practical displays in The Last Jedi with at least three groups of people in mind: the characters, the actors depicting those characters, and the folks watching along in theaters.
Consider the film's opening scene, in which (fair warning: plot points and spoilers from here on out) Commander Poe Dameron calls General Hux. The point of Poe's call is to buy time; he's charging the engines on his X-wing so he can stage a surprise attack on the First Order Dreadnought that's poised to obliterate his Resistance buddies planetside. It's a plan the audience comes to understand when the camera cuts to a display inside Poe's starfighter that shows the status of his boosters.
"For us, that's a perfect piece of storytelling," Booth says. "Now you've got exposition, drama, and tension all wrapped up in this close-up of a progress bar." And because it's a practical effect, that tension is experienced by audience, actor, and character alike. In fact, every single display in Poe's cockpit pulls triple duty: The top one depicts the tower Poe is attacking; the middle one shows the status bar for his X-wing's engines; and the bottom one, which is all wonky, visualizes his spaceship's damaged targeting system, which BB-8 spends much of the sequence trying to repair.
These kinds of details don't always make it into the final cut of a film, and even when they do, audiences don't always notice them. Not explicitly, anyway. "For us, these graphics are more about shape and form than they are about spelling things out—but they do allow people to feel what's going on in a scene, and they help support the actor's performance," Booth says.
Similar details abound inside the spacecraft from Canto Bight, the opulent casino city. The graphics aboard the ship that DJ and BB-8 steal are shiny. Slinky. Sumptuous. A striking contrast to the First Order's stark, militaristic vibes and the ragtag aesthetics of the Resistance. "This was us trying to evoke a different world," Booth says.
But even the film's familiar spaces brim with visual information. Toward the end of the film, on the chalk-dusted mining planet Crait, the audience gets multiple glimpses inside Kylo Ren's shuttle, from which he has orchestrated the First Order's assault on what remains of the Resistance. "The aesthetic is sharp, clean, systematic—just like the First Order, itself, and the color palette is all red, grey, black and white," Booth says.
These are classic, higher-order stylistic cues, many of which date back to the original trilogy. During pre-production on The Force Awakens BLIND LTD researched the original designs closely, and collaborated with production designers Rick Carter and Darren Gilford to get the look and feel just right. The graphics continued to evolve with Lucasfilm design supervisor Kevin Jenkins and production designer Rick Heinrichs on The Last Jedi. They immediately help viewers understand where they are and whose ship it is. (The Resistance's aesthetic, by contrast, is analog and unstructured—its color palette dominated by orange, green, brown, and other earth colors.)
But look closely, and you'll see that the screens inside the shuttle are loaded with details. Crait's topography, the blast door separating the Resistance from the First Order, the line of AT-ATs—they're all depicted on screens, often for the briefest of moments. "It gives you an idea of the level of detail that we put into these interfaces," Booth says. "It's one of the things we pride ourselves on: You don't necessarily always see it, but you sure as hell feel it."
Read more: https://www.wired.com/story/star-wars-last-jedi-user-interfaces/