Kim Cattrall Accuses Sarah Jessica Parker Of Exploiting Brother's Death
"Dearest Kim, my love and condolences to you and yours and Godspeed to your beloved brother. Xx," Parker wrote.
But Cattrall made it clear she had no time for any kind words from her former "Sex and the City" costar.
"Your continuous reaching out is a painful reminder of how cruel you really were then and now," Cattrall wrote. "Let me make this VERY clear. (If I haven't already) You are not my family. You are not my friend. So I'm writing to tell you one last time to stop exploiting our tragedy in order to restore your 'nice girl' persona."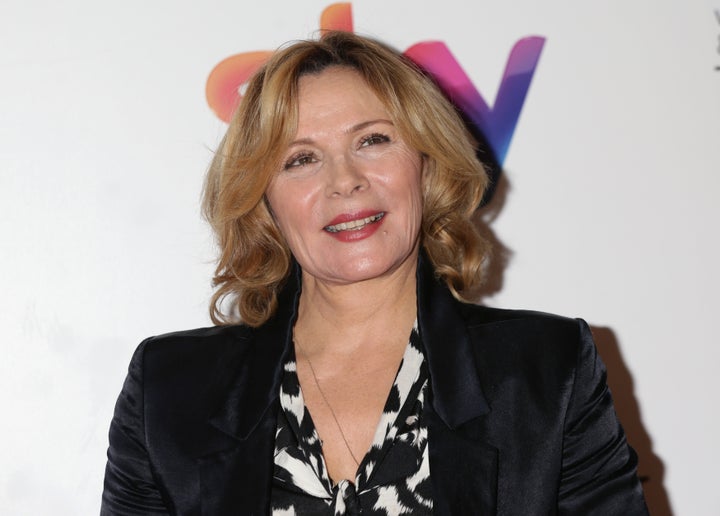 Representatives for Parker didn't immediately respond to a request for comment on Cattrall's Instagram post. But Parker has said previously that she found Cattrall's comments "upsetting."
Read more: http://www.huffingtonpost.com/entry/kim-cattrall-sarah-jessica-parker-brother-death_us_5a7f103ae4b0c6726e13d2c7
Ariana Grande and James Corden's gave 'Titanic' a soundtrack update and it is amazing
If there were to be a remake of Titanic and you had to recast the roles of Rose and Jack, who would you choose?
After watching this Titanic soundtrack sketch from The Late Late Show your choice may just be Ariana Grande as the new Kate Winslet and James Corden as Leonardo DiCaprio.
The two performed an amazing five minute recap of the 1997 James Cameron classic, with an impressive set list of songs varying from Pitbull ft. Ke$ha's "Timber" to One Direction's "Steal My Girl."
The ship's collision with an iceberg is set to "Ice Ice Baby" by Vanilla Ice, and the whole thing ends with an emotional rendition of "My Heart Will Go On."
If you're still emotionally raw from watching Jack meet his death in the ice-cold depths of the Atlantic, you might want to skip over Corden's blasphemous re-enactment of the scene to N*Sync's "Bye Bye Bye."
"There's no room for me up on that door, baby. Bye bye bye!"
Read more: https://mashable.com/2018/08/14/james-corden-ariana-grande-titanic/
Ray Romano gets mad about Jon Hamm's impression of him, which is very good
It's hard to hate on Mad Men's Jon Hamm.
But comedian Ray Romano took exception to Hamm's impression of him on The Tonight Show starring Jimmy Fallon on Thursday.
"He's handsome and he's funny, that son of a bitch," Romano joked.
You're damn right. Maybe we should be angry at Hamm, despite all of his positive, redeeming qualities and impressive acting skills.
Read more: https://mashable.com/2018/08/03/ray-romano-jon-hamm/
Lindsay Lohan's MTV reality show teaser looks weirdly like a self-produced beauty vlog
Everyone's favorite Parent Trap twin is a long way from Napa. Lindsay Lohan's new MTV series Lohan Beach Club (working title)is taking the actress turned nightclub mogul to Mykonos, Greece.
The show's exceptionally short first preview features Lohan proclaiming, "Pack your bags, MTV. We're going to Mykonos!"—as well as a few lingering shots of (what appears to be) her newest nightclub location.
Few details about the series have been revealed, but MTV exec Nina Diaz promised viewers "a behind the scenes look at how a young, successful entrepreneur runs her empire."
Lohan and longtime friend Tiffany Trump (yes, of the presidential Trumps) hung out in Mykonos late last week, but images of the two palling around have since been deleted. This could mean official series screen time for Tiffany, but only time will tell.
Lohan Beach Club is expected to premiere sometime in 2019.
Read more: https://mashable.com/2018/07/30/lindsay-lohan-reality-teaser/