Molly Ringwald says The Breakfast Club is troubling in #MeToo era
Actor who starred in popular 1980s film advocates critical stance towards art of past
"Molly Ringwald, who starred in The Breakfast Club, has admitted she now finds the cult 1980s film troubling.
Writing in the New Yorker, the actor who was 16 when she starred in the high school drama in 1985, describes rewatching the film with her daughter and reflecting on some of the scenes in the age of #MeToo.
Directed by John Hughes, The Breakfast Club was a critical and commercial hit that told the story of five different teenagers forced to spend Saturday in high school detention together.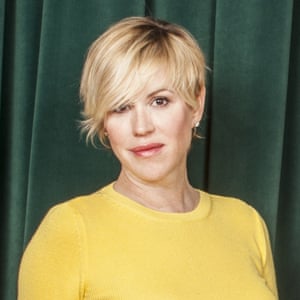 Read more: https://www.theguardian.com/culture/2018/apr/07/molly-ringwald-revisiting-the-breakfast-club-was-troubling
Emily Blunt on the pressure of playing Mary Poppins
Mary Poppins is a woman with a talent for putting things back together again.
"Which is why it's rather apt that after 50 years, she's returning to our screens at a time when the world is arguably most in need of being put back together.
And, Emily Blunt — who plays Mary Poppins in the upcoming sequel Mary Poppins Returns — is well aware of the impact her character has already had on the lives of those who watched the 1964 movie starring Julie Andrews.
Standing in full Edwardian get-up inside Shepperton Studios, Blunt told Mashable that she has fond memories of watching the film as a child. "The film, for me, and I think for most people, is one of those films that is seared into people's memory, an emblem of their nostalgia in many ways," says Blunt…………………………………………………"
Read more: https://mashable.com/article/emily-blunt-interview-mary-poppins-returns/
How Willem Dafoe Learned to Paint like Van Gogh
Midway through artist-director Julian Schnabel's new film At Eternity's Gate, we see Vincent van Gogh, portrayed by actor Willem Dafoe, entirely consumed by the compulsion to paint. In the scene, the Dutch artist opens the door to his yellow-walled apartment in Arles, France, to find his friend, fellow artist Paul Guguin, sketching Madame Ginoux, a local café owner. Instantly compelled by what he sees, Van Gogh lunges into action, assembling his easel and grasping several paintbrushes in his left hand, while using his right to commit bold, feverish brushstrokes to canvas. His passion is enthralling—so much so, we forget that Dafoe is not a real painter at all.
At Eternity's Gate envisions the final years of Van Gogh's life, through a series of vignettes that straddle truth and fiction (much, though not all, is based on the trove of letters the artist left behind). We see his plight as an artist in Paris, his infatuation with the light and landscapes of Arles, and his declining mental health—including when he famously cut off his ear. But it's not a straightforward account. "This isn't a biopic, it doesn't explain his life," Dafoe recently explained at the New York Film Festival. "It's really about painting." Indeed, it is, first and foremost, the story of a painter as told by a painter: Schnabel, who is known for an idiosyncratic painting practice ranging from canvases covered in shattered plates to inkjet prints painted with purple-hued goats……………………………."
Read the rest of the article here: https://www.artsy.net/article/artsy-editorial-willem-dafoe-learned-paint-van-gogh
'Love Actually' turns 15: Fun facts about the movie
Fun facts about 'Love Actually'
"Often imitated, but never duplicated, 'Love Actually' and its star-filled cast have tugged at movie lovers' heartstrings for well over a decade.
As we celebrate the 15th anniversary of the release of the film, take a look back at some of the fun stories, trivia tidbits and other notes about the film and its stars.
1. It was Richard Curtis' directorial debut
The prolific screenwriter went on to direct 'Pirate Radio,' 'About Time' and the reunion short.
The film had a limited opening in the United States on November 7th, 2003 and went into full distribution the following week.  The film actually first screened at the Toronto Film Festival in September of the year and had its British release on November 21st………………………………………….."