Netflix launching surprise Cloverfield movie after Super Bowl
The streaming giant purchased The Cloverfield Paradox from Paramount and announced the shock release in an advert that aired during the game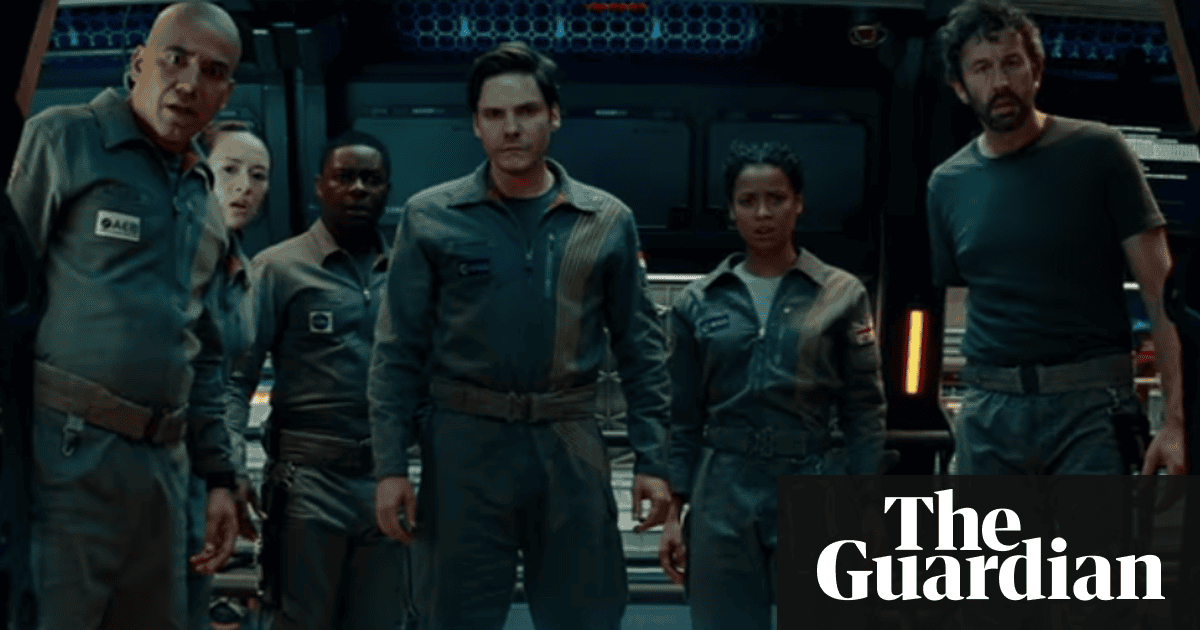 Netflix launching surprise Cloverfield movie after Super Bowl
The streaming giant purchased The Cloverfield Paradox from Paramount and announced the shock release in an advert that aired during the game
Netflix will launch the third Cloverfield movie as a surprise after this years Super Bowl.
The film, called The Cloverfield Paradox, was sold by Paramount to the streaming network after the studio decided against the planned theatrical release in April. It follows on from 2008s Cloverfield and 2016s 10 Cloverfield Lane.
Set in space, the thriller stars David Oyelowo, Gugu Mbatha-Raw, Daniel Bruhl and Chris ODowd. Unlike 10 Cloverfield Lane, the film is believed to have a connection to the first film with the trailer suggesting it might explain why New York was invaded in the first place. Its rumored to have a $40m-plus budget.
An early plot description teased a group of astronauts stuck on a space station after earth vanishes. They then make a horrible discovery.
The release is one of the many high-profile purchases by Netflix this year that sees a shift in strategy. The company also picked up international rights to the Natalie Portman-starring thriller Annihilation and will launch it weeks after the US release later this month. A similar release is also planned for New Lines Shaft reboot later this year.
Online rumors also suggest that a fourth Cloverfield movie has already finished production and its working title is Overload. Its set during the second world war and is based around a supernatural Nazi experiment. Its release is allegedly set for October.
Read more: https://www.theguardian.com/film/2018/feb/04/netflix-cloverfield-super-bowl-surprise
The Haunting of Hill House | Netflix Trailer
The Haunting of Hill House is a modern reimagining of the iconic novel, about 5 siblings who grew up in the most famous haunted house in America.
Claire has enemies everywhere in final 'House of Cards' trailer
We know better than anyone – the first female U.S. President will have a mighty task proving herself. Claire Underwood faces an onslaught of skepticism and enmity as she ascends the highest office in the land on House of Cards, and the final trailer for Season 6 shows her inspiring fear among those who oppose her.
Claire (Robin Wright) takes over for her late husband Frank (Kevin Spacey, fired for allegations of sexual assault and misconduct), only to be immediately faced with doubts from pundits and the public about her "ability to lead" (and no doubt her temperament, emotional stability, and more). But the greatest mistake her enemies make – as the trailer notes – is underestimating her.
House of Cards' final season premieres Nov. 2.
Read more: https://mashable.com/video/house-of-cards-final-trailer/
Netflix is planning a sci-fi universe based on the novel 'Recursion'
"Netflix is making the most out of its deals with TV legend Shonda Rhimesand Planet of the Apes/Cloverfield director Matt Reeves by putting them together for one ambitious project. The creators will work on a feature film and a TV universe based on Blake Crouch's upcoming sci-fi thriller novel Recursion. It's unclear what the streaming platform means by "TV universe" — it could be a full-blown series, but it could also just be a limited series that expands on the feature film. According to Netflix Recursion is about a "save-the-world sci-fi thriller, an epic romance, and an intricate police procedural," which makes it sound like a cross between Cloverfieldand How to Get Away with Murder……………………"
Click here to read the rest of the article: https://www.engadget.com/2018/10/05/netflix-recursion-shonda-rhimes/