Netflix launching surprise Cloverfield movie after Super Bowl
The streaming giant purchased The Cloverfield Paradox from Paramount and announced the shock release in an advert that aired during the game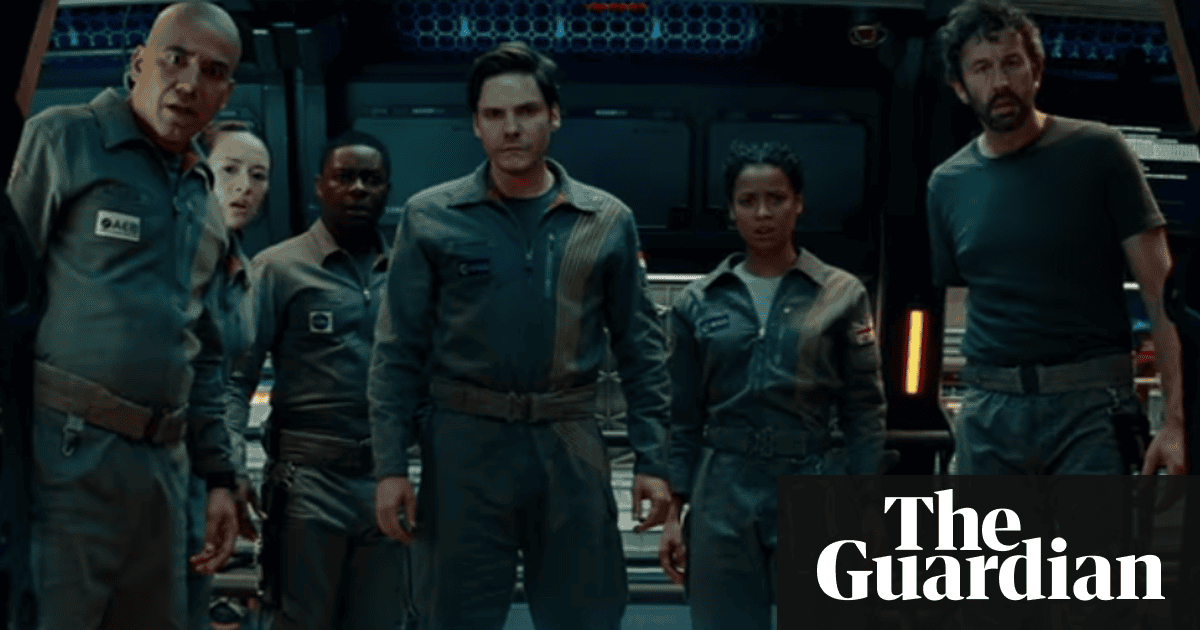 Netflix launching surprise Cloverfield movie after Super Bowl
The streaming giant purchased The Cloverfield Paradox from Paramount and announced the shock release in an advert that aired during the game
Netflix will launch the third Cloverfield movie as a surprise after this years Super Bowl.
The film, called The Cloverfield Paradox, was sold by Paramount to the streaming network after the studio decided against the planned theatrical release in April. It follows on from 2008s Cloverfield and 2016s 10 Cloverfield Lane.
Set in space, the thriller stars David Oyelowo, Gugu Mbatha-Raw, Daniel Bruhl and Chris ODowd. Unlike 10 Cloverfield Lane, the film is believed to have a connection to the first film with the trailer suggesting it might explain why New York was invaded in the first place. Its rumored to have a $40m-plus budget.
An early plot description teased a group of astronauts stuck on a space station after earth vanishes. They then make a horrible discovery.
The release is one of the many high-profile purchases by Netflix this year that sees a shift in strategy. The company also picked up international rights to the Natalie Portman-starring thriller Annihilation and will launch it weeks after the US release later this month. A similar release is also planned for New Lines Shaft reboot later this year.
Online rumors also suggest that a fourth Cloverfield movie has already finished production and its working title is Overload. Its set during the second world war and is based around a supernatural Nazi experiment. Its release is allegedly set for October.
Read more: https://www.theguardian.com/film/2018/feb/04/netflix-cloverfield-super-bowl-surprise
Iron Fist Season 2 Trailer – Netflix
It's not a weapon to be held. It's a weapon to be used.
Season 2 of Marvel's Iron Fist debuts exclusively on Netflix September 7, 2018.
Is Netflix the new king of stand-up comedy?
(CNN)For fans of stand-up comedy, this decade has been a dream come true.
"That's because more stand-up is available to watch now than there has been in years. It's largely due to Netflix, which has poured millions into expanding its library of stand-up specials.
While longtime stalwarts such as HBO and Comedy Central have dialed back their investments in stand-up, Netflix has opened up its checkbook.
Continuing to build up an arsenal of original content to separate themselves from the competition could be the key to winning the war.
Netflix has made a bold choice to double down on stand-up. While the company was founded in 1997, it didn't start producing original content until 2012. Meanwhile, the legacy video giants that it has challenged in the stand-up space have been producing specials for decades.
It may be a big bet for Netflix, but it's a proven strategy.
"If you look at the history of relatively new channels, they often go early into stand-up," says Jason Zinoman, comedy critic for The New York Times. "HBO invested in stand-up early in the '70s. Stand-up is cheap, and you can get a huge amount of attention for something that only requires a microphone stand and one employee."
Another reason to focus on stand-up, says Jonas Larsen, executive vice president and co-head of talent and development for Comedy Central, is star power.
"On one hand, to be able to put Jerry Seinfeld or Chris Rock on a billboard and a bus and have the Netflix logo next to it, it drives subscribers so it makes sense," says Larsen. "It's almost like marketing dollars that they're paying for content because it's marketing their brand. So maybe it makes sense for them to spend that kind of money to get the press."
More important than adding subscribers is retaining them.
Over the years, Netflix has gathered…………….."
Read more: https://www.cnn.com/2018/08/13/entertainment/netflix-standup-comedy-central-hbo-chappelle-rock/index.html
Nappily Ever After – Official Netflix Trailer
Violet Jones has a seemingly flawless life – a great job, a handsome doctor boyfriend, and a meticulously maintained perfect coiffure. But after an accident at the hair-dresser, each of these things start to unravel, and Violet begins to realize that she was living the life she thought she was supposed to live, not the one that she really wanted.
Starring Sanaa Lathan, Ricky Whittle, Lyriq Bent with Ernie Hudson and Lynn Whitfield.
Nappily Ever After premieres September 21st only on Netflix.