No more Mr Nice Guy: the actors who revived their careers with extreme makeovers
Affable goofball Vince Vaughn is on the verge of a Vaughnaissance with his gleeful antihero in Brawl in Cell Block 99. Heres who he can take tips from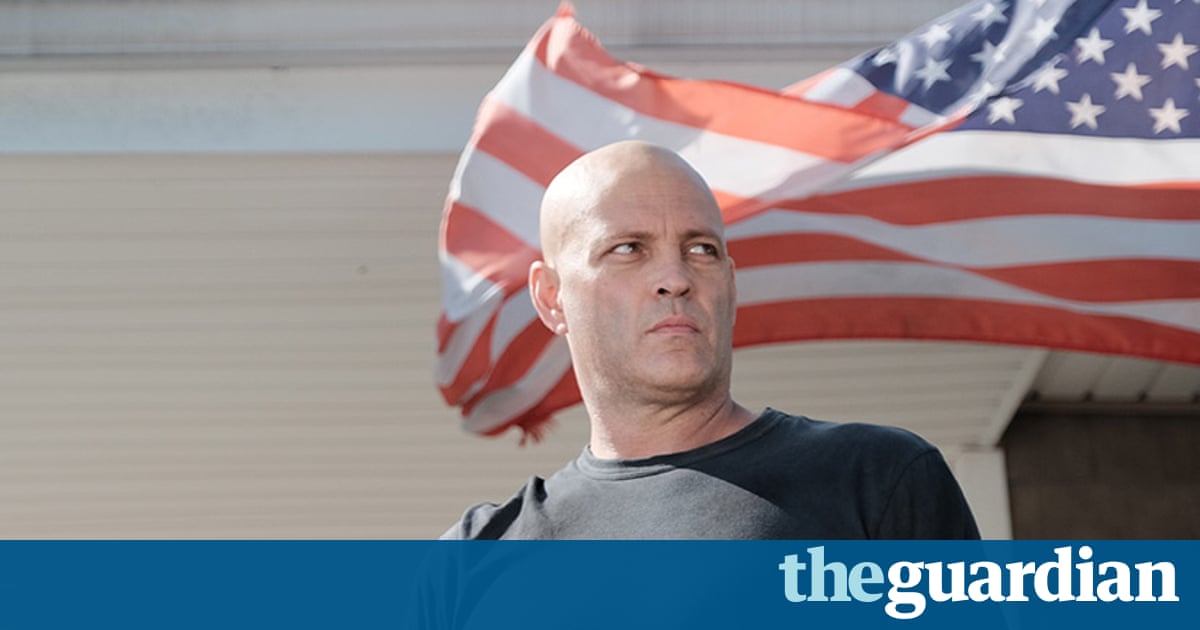 Trace your way through Vince Vaughns career from affable-boyish late-90s Vince, past affable-goofball noughties Vince and all the way to affable-jaded latter-day Vince and you probably wouldnt expect his next role to involve grinding another mans skull into a cold concrete floor. Or snapping an assailants arm over his knee like a piece of firewood.
But cinema is always capable of springing a gloriously enjoyable surprise, and Brawl in Cell Block 99 is certainly that: a spectacularly gruesome Ronseal tin of a thriller, plotted with a grownups patience and delivered with adolescent glee. Fitting, then, that it should be Hollywoods perennial man-child whos tasked with carrying the film. And Vaughn, trading in his motormouth and five oclock shadow for a southern drawl and crucifix-emblazoned skinhead, lugs things along with conviction. The makeover is so convincing that, after an hour or so of watching him heave his hulking frame around the screen, maiming and dismembering anyone who comes near, its impossible to imagine him as the lovable loser of the last two decades.
After 20 years of pithy high jinks, could this be the start of a late-career pivot towards heavyweight gloom? If so and a similar turn in the best-forgotten second series of True Detective suggests it might well be then here are five actors he could take some tips from.
Dick Powell
Half a century before the word McConaissance infected the lexicon, Powell was beating a path that would become well-trodden. Making his name as a sweet-voiced singer, Powell spent the first decade of his career signed with Warner Bros, bringing his nice-guy crooning to romantic musicals with titles such as Flirtation Walk and Naughty But Nice. But the urge to broaden his range got the better of him and he quit the studio, eventually convincing Warner rivals RKO to cast him in Murder, My Sweet as a whiskey-fuelled private eye named Philip Marlowe. The character, invented by Raymond Chandler in the 1940 novel on which the film was based, proved a screen sensation, and Powell promptly made himself at home in the murky world of film noir, spending his next few years following dubiously motivated women down dark alleys and helping shape a seminal cinematic age.
Helena Bonham Carter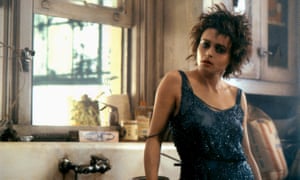 Read more: https://www.theguardian.com/film/filmblog/2017/oct/20/vince-vaughn-brawl-cell-block-99-actor-extreme-makeover
Peter Dinklage gets yet another Emmy for his role as Tyrion Lannister
Peter Dinklage wins yet another Emmy for his role in 'Game of Thrones.'
Image: hbo
Peter Dinklage won his third Emmy for most outstanding supporting actor in a drama series at the Emmys on Monday.
Dinklage, who plays the iconic Tyrion Lannister in HBO's Game of Thrones, was nominated alongside fellow Game of Thrones actor Nikolaj Coster-Waldau, who plays his brother Jaime Lannister.
For his work as Tyrion, Dinklage has been nominated in the category seven times, winning in 2011, 2015, and now 2018.
In his acceptance speech, Dinklage thanked Coster-Waldau, who earned his first Emmy nomination for his work on Game of Thrones this year.
Hopefully both actors survive the final season of Game of Thrones coming in 2019, or at least get one more nomination next year if they do meet their demise.
'Green Book' Wins Toronto Film Festival's People's Choice Award
Peter Farrelly's "Green Book" has won the Grolsch People's Choice Award at the 2018 Toronto International Film Festival, TIFF announced at an awards ceremony on Sunday.
The film, which tells the true story of an Italian-American nightclub bouncer (Viggo Mortensen) who serves as the chauffeur for a black pianist (Mahershala Ali) on a tour through the Deep South in the early 1960s, opened at the festival on Tuesday and was an instant hit with audiences and critics, although Bradley Cooper's "A Star Is Born" had been considered the likely winner of the People's Choice Award.
Runners-up for the award were Barry Jenkins' lyrical James Baldwin adaptation "If Beale Street Could Talk" and Alfonso Cuaron's moving memory piece "Roma."
In the past, Toronto audience members voted by depositing their ticket stubs in a box at the theater, or by using the TIFF app — festival organizers took into account the size of the theaters in which each film screened — with the films that received votes from the largest percentage of their audience winning the prizes…………………"
Read More Here: https://www.thewrap.com/green-book-wins-toronto-film-festivals-peoples-choice-award/
Henry Cavill Out As Superman!
Image: VCG via Getty Images
"It's not Kryptonite that will end Henry Cavill's run as Warner Bros.' grimdark Superman; it's a studio pivot.
Cavill is reportedly finished as the Man of Steel, with unnamed studio insiders telling The Hollywood Reporter that he won't be donning the signature DC Comics superhero's cape and tights again. It's said to be part of a larger move aimed at fixing WB's flagging DC Extended Universe (DCEU).
The rumored exit apparently started with a much smaller disagreement: The studio wanted Cavill for a cameo in the upcoming Shazam!, out April 5, 2019. But talks between WB and the actor's reps didn't go anywhere.
Beyond that, the studio also understands that bigger changes are needed. To date, the only universally successful DC-pegged release was 2017's Wonder Woman, which landed both with critics and at the box office.
As one insider said, "There's a recognition that some parts of the previous movies didn't work." (LOL at that understatement.) So now, WB is trying to hit "reset" (per another source) on the whole endeavor.
That reset reportedly includes a shift in focus from Superman to Supergirl. That movie would serve as an origin story, starring a teenage hero…………………."
Read more: https://mashable.com/article/superman-henry-cavill-is-out/