No more Mr Nice Guy: the actors who revived their careers with extreme makeovers
Affable goofball Vince Vaughn is on the verge of a Vaughnaissance with his gleeful antihero in Brawl in Cell Block 99. Heres who he can take tips from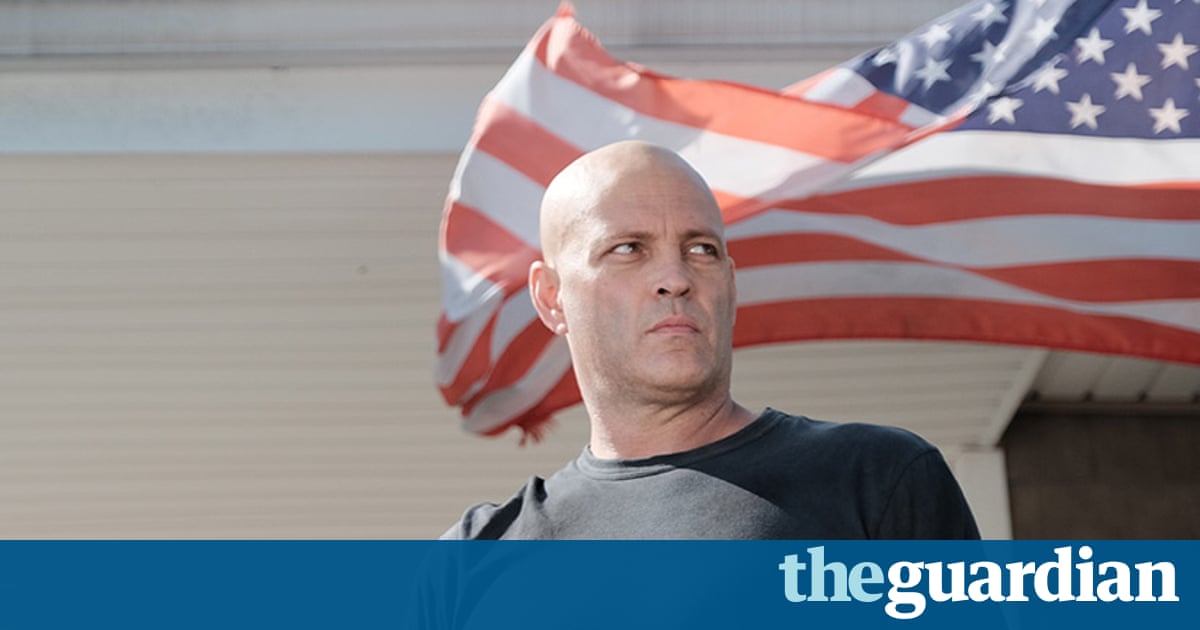 Trace your way through Vince Vaughns career from affable-boyish late-90s Vince, past affable-goofball noughties Vince and all the way to affable-jaded latter-day Vince and you probably wouldnt expect his next role to involve grinding another mans skull into a cold concrete floor. Or snapping an assailants arm over his knee like a piece of firewood.
But cinema is always capable of springing a gloriously enjoyable surprise, and Brawl in Cell Block 99 is certainly that: a spectacularly gruesome Ronseal tin of a thriller, plotted with a grownups patience and delivered with adolescent glee. Fitting, then, that it should be Hollywoods perennial man-child whos tasked with carrying the film. And Vaughn, trading in his motormouth and five oclock shadow for a southern drawl and crucifix-emblazoned skinhead, lugs things along with conviction. The makeover is so convincing that, after an hour or so of watching him heave his hulking frame around the screen, maiming and dismembering anyone who comes near, its impossible to imagine him as the lovable loser of the last two decades.
After 20 years of pithy high jinks, could this be the start of a late-career pivot towards heavyweight gloom? If so and a similar turn in the best-forgotten second series of True Detective suggests it might well be then here are five actors he could take some tips from.
Dick Powell
Half a century before the word McConaissance infected the lexicon, Powell was beating a path that would become well-trodden. Making his name as a sweet-voiced singer, Powell spent the first decade of his career signed with Warner Bros, bringing his nice-guy crooning to romantic musicals with titles such as Flirtation Walk and Naughty But Nice. But the urge to broaden his range got the better of him and he quit the studio, eventually convincing Warner rivals RKO to cast him in Murder, My Sweet as a whiskey-fuelled private eye named Philip Marlowe. The character, invented by Raymond Chandler in the 1940 novel on which the film was based, proved a screen sensation, and Powell promptly made himself at home in the murky world of film noir, spending his next few years following dubiously motivated women down dark alleys and helping shape a seminal cinematic age.
Helena Bonham Carter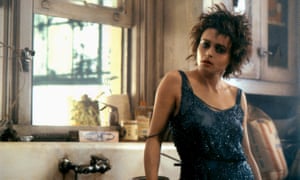 Read more: https://www.theguardian.com/film/filmblog/2017/oct/20/vince-vaughn-brawl-cell-block-99-actor-extreme-makeover
Madonna to direct movie based on life of ballerina Michaela DePrince
MGM announces the singer will direct Taking Flight, the story of DePrinces journey from war orphan in Sierra Leone to world-class ballerina
Madonna is to return to the movies after a seven-year absence to direct Taking Flight, a feature film based on the life of Michaela DePrince, a war orphan from Sierra Leone who became a leading ballerina.
According to Deadline, Hollywood studio MGM has been developing the project since 2015 when it acquired the rights to DePrinces memoir, co-written with her adoptive mother, Elaine.
Michaelas journey resonated with me deeply as both an artist and an activist who understands adversity, Madonna said. We have a unique opportunity to shed light on Sierra Leone, and let Michaela be the voice for all the orphaned children she grew up beside. I am honoured to bring her story to life.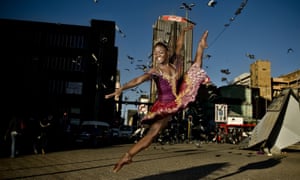 Read more: https://www.theguardian.com/film/2018/mar/14/madonna-to-direct-movie-based-on-life-of-ballerina-michaela-deprince
'Black Panther' Hits $1 Billion Mark In Worldwide Box Office Numbers
"Black Panther" has surpassed $1 billion at the worldwide box office, challenging industry norms about films with black casts.
The international success of "Black Panther" has challenged the myth that films with predominately black casts don't sell and it helps unravel "unwritten Hollywood rules," Jeff Bock, a senior analyst at entertainment research firm Exhibitor Relations, told The New York Times.
"I think about it like a wall crumbling," Bock said. "In terms of 'Black Panther,' no studio can say again, 'Oh, black movies don't travel, overseas interest will be minimal.'"
Stars of the film, including Chadwick Boseman, Lupita Nyong'o and Danai Gurira, have spoken out about the importance of representation in the movie. "Black Panther," which is set in the fictional country of Wakanda, shows the possibilities of an African society untouched by colonialism and gender inequity.
"I think there's a thirst for these images," Boseman told NBC. "There's a real thirst for black superheroes."
Marvel Studios President Kevin Feige confirmed this week that a "Black Panther" sequel is in the works. Feige told Entertainment Weekly that there was "nothing specific to reveal" about the next movie but added that "we absolutely will do that."
Read more: http://www.huffingtonpost.com/entry/black-panther-billion-dollars-top-domestic_us_5a9ef739e4b002df2c5e6fd7
Keegan-Michael Key's reaction to Jordan Peele's Oscar win will make you emotional
Find yourself a friend who loves you this much.
Jordan Peele had a historic moment last night when he won the Academy Award for Best Original Screenplay for his debut solo film, Get Out.
He became the first African-American screenwriter to win this category—and no one was prouder of him than his old Key and Peele partner, Keegan-Michael Key.
Key and Peele were the creators of the aptly titled sketch comedy series that ran on Comedy Central for five seasons, from 2012 to 2015.
Key was absolutely thrilled to see his "partner in laughs" snag his first Oscar.
Just look at that ecstatic jump!
Look how happy Keegan-Michael Key was when Jordan Peele won! #Oscars

(