No more Mr Nice Guy: the actors who revived their careers with extreme makeovers
Affable goofball Vince Vaughn is on the verge of a Vaughnaissance with his gleeful antihero in Brawl in Cell Block 99. Heres who he can take tips from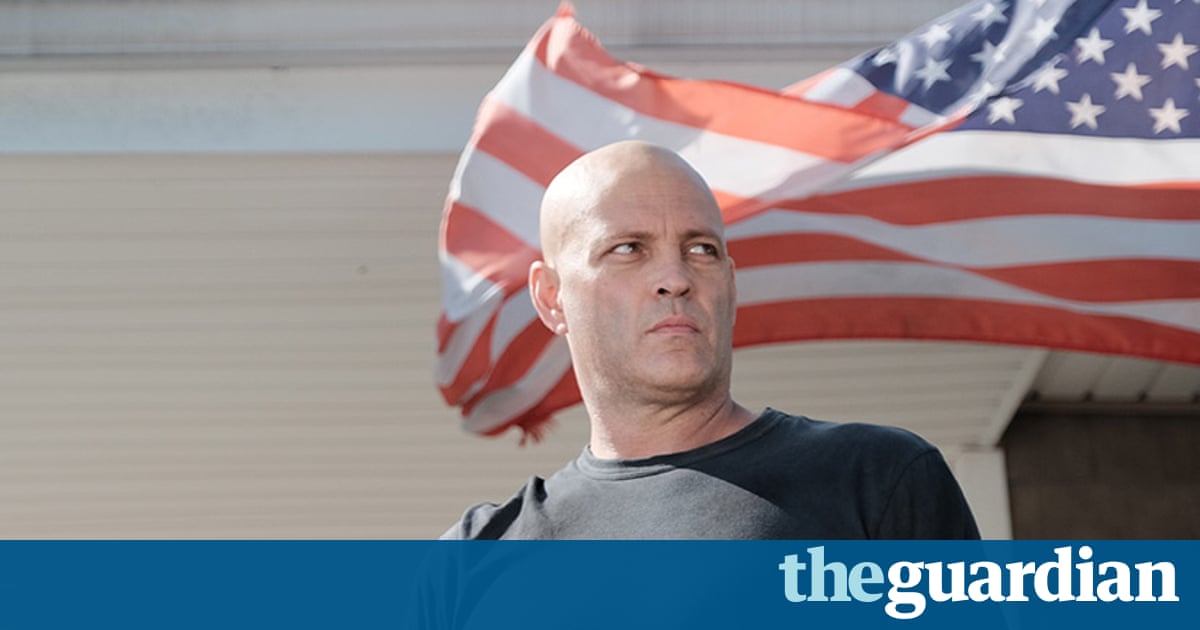 Trace your way through Vince Vaughns career from affable-boyish late-90s Vince, past affable-goofball noughties Vince and all the way to affable-jaded latter-day Vince and you probably wouldnt expect his next role to involve grinding another mans skull into a cold concrete floor. Or snapping an assailants arm over his knee like a piece of firewood.
But cinema is always capable of springing a gloriously enjoyable surprise, and Brawl in Cell Block 99 is certainly that: a spectacularly gruesome Ronseal tin of a thriller, plotted with a grownups patience and delivered with adolescent glee. Fitting, then, that it should be Hollywoods perennial man-child whos tasked with carrying the film. And Vaughn, trading in his motormouth and five oclock shadow for a southern drawl and crucifix-emblazoned skinhead, lugs things along with conviction. The makeover is so convincing that, after an hour or so of watching him heave his hulking frame around the screen, maiming and dismembering anyone who comes near, its impossible to imagine him as the lovable loser of the last two decades.
After 20 years of pithy high jinks, could this be the start of a late-career pivot towards heavyweight gloom? If so and a similar turn in the best-forgotten second series of True Detective suggests it might well be then here are five actors he could take some tips from.
Dick Powell
Half a century before the word McConaissance infected the lexicon, Powell was beating a path that would become well-trodden. Making his name as a sweet-voiced singer, Powell spent the first decade of his career signed with Warner Bros, bringing his nice-guy crooning to romantic musicals with titles such as Flirtation Walk and Naughty But Nice. But the urge to broaden his range got the better of him and he quit the studio, eventually convincing Warner rivals RKO to cast him in Murder, My Sweet as a whiskey-fuelled private eye named Philip Marlowe. The character, invented by Raymond Chandler in the 1940 novel on which the film was based, proved a screen sensation, and Powell promptly made himself at home in the murky world of film noir, spending his next few years following dubiously motivated women down dark alleys and helping shape a seminal cinematic age.
Helena Bonham Carter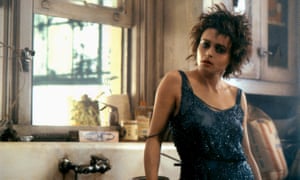 Read more: https://www.theguardian.com/film/filmblog/2017/oct/20/vince-vaughn-brawl-cell-block-99-actor-extreme-makeover
Brad Pitt's Sci-Fi Epic 'Ad Astra' Gets Bumped to May 2019
"Quentin Tarantino's "Once Upon a Time in Hollywood" is the upcoming Brad Pitt release everyone can't stop talking about right now, but the actor has another project set to open before "Hollywood" that ought to be on everyone's radar. At least, that is if it actually opens in 2019 at all. Pitt is the lead in James Gray's science-fiction epic "Ad Astra," and the director recently cast doubt on meeting the film's deadline while speaking with The Film Stage.
"It's exciting, but it's far from finished," Gray said when asked for "Ad Astra" updates. "I'm here [at the Marrakech Film Festival], a little bit on vacation. I'm really tired because the previous movie ["The Lost City of Z"] was physically very difficult. It was both Europe and the jungle and this one I thought would be easier. Not easier like an easy movie to make but, like, physically easier and it was not. So I needed to come here. I have to go home. I have over 600 shots to review."
"Ad Astra" stars Pitt as an Army Corps engineer who decides to go on an ambitious space mission to find out what happened to his father, an astronaut who never returned from a one-way mission to Neptune looking for signs of extra-terrestrial intelligence. The supporting cast includes Tommy Lee Jones, Ruth Negga, Donald Sutherland, and Jamie Kennedy.
20th Century Fox is behind "Ad Astra" and had originally set a January 11, 2019 opening date. The date had some thinking…………………………………….."
Read More Here: https://www.indiewire.com/2018/12/brad-pitt-ad-astra-release-2019-far-from-finished-1202026702/
Robert De Niro Says 'The Irishman' Set for the Big Screen
"The Irishman is set for the big screen next year when it is released by Netflix, star Robert De Niro said Sunday while speaking at the Marrakech Film Festival.
The pic is the actor's latest collaboration with Goodfellas director Martin Scorsese, which also stars Al Pacino, Joe Pesci and Harvey Keitel, and is set in the crime world.
"We've talked about it with Netflix. They are going to do a presentation of our film the way it should be, in a theater, in certain venues, the best theatrical venues there can be," De Niro said, hinting that there have been ongoing discussions with the streaming platform surrounding the release.
"How they resolve it is, in the beginning, they will show it on the big screen — we're talking about big venues where it would play, where it should play — and what happens after that, I'm not sure," he said, guessing that it would be released online at a later date.
It marks the second big film Netflix will release, following in the footsteps of Alfonso Curaon's Oscar contender Roma in a limited theatrical run for awards season. Netflix has also taken on Guillermo del Toro's dark Pinocchio, which is another potential awards contender and the next project after his Oscar wins for The Shape of Water………………………………………….."
Read More Here: https://www.hollywoodreporter.com/news/marrakech-robert-de-niro-says-irishman-set-big-screen-1165651
Golden Globe nominations to kick off Hollywood's award season
(CNN)
"Nominations for the Hollywood Foreign Press Association's annual ceremony, which honors achievement in film and television, were announced Thursday. Big film hits "Black Panther," "Bohemian Rhapsody" and "A Star Is Born" will compete for best drama against the critically acclaimed "BlacKkKlansman" and "If Beale Street Could Talk," directed by Spike Lee and Barry Jenkins, respectively, who directed the Oscar-winning "Moonlight."
Below is the full list of nominees.
Movies
Best Motion Picture – Drama
"Black Panther"
"BlackKklansman"
"Bohemian Rhapsody"
"If Beale Street Could Talk"
"A Star Is Born"
Best Motion Picture – Musical or Comedy
"Crazy Rich Asians"
"The Favourite"
"Green Book"
"Mary Poppins Returns"
"Vice"
Best Performance by an Actress in a Motion Picture – Drama
Glenn Close ("The Wife")
Lady Gaga ("A Star Is Born")
Nicole Kidman ("Destroyer")
Melissa McCarthy ("Can You Ever Forgive Me?")
Rosamund Pike ("A Private War")
Best Performance by an Actor in a Motion Picture – Drama
Bradley Cooper ("A Star Is Born")
Willem Dafoe ("At Eternity's Gate")
Lucas Hedges ("Boy Erased")
Rami Malek ("Bohemian Rhapsody")
John David Washington ("BlackKklansman")………………………………………………"
See the rest of the nominations here: https://www.cnn.com/2018/12/06/entertainment/golden-globe-nominations/index.html