Only the Brave review Jeff Bridges firefighter drama only just heats up
The tragic true story of the Granite Mountain Hotshots gets a starry and often powerful treatment but suffers from flashes of overly sentimental cliche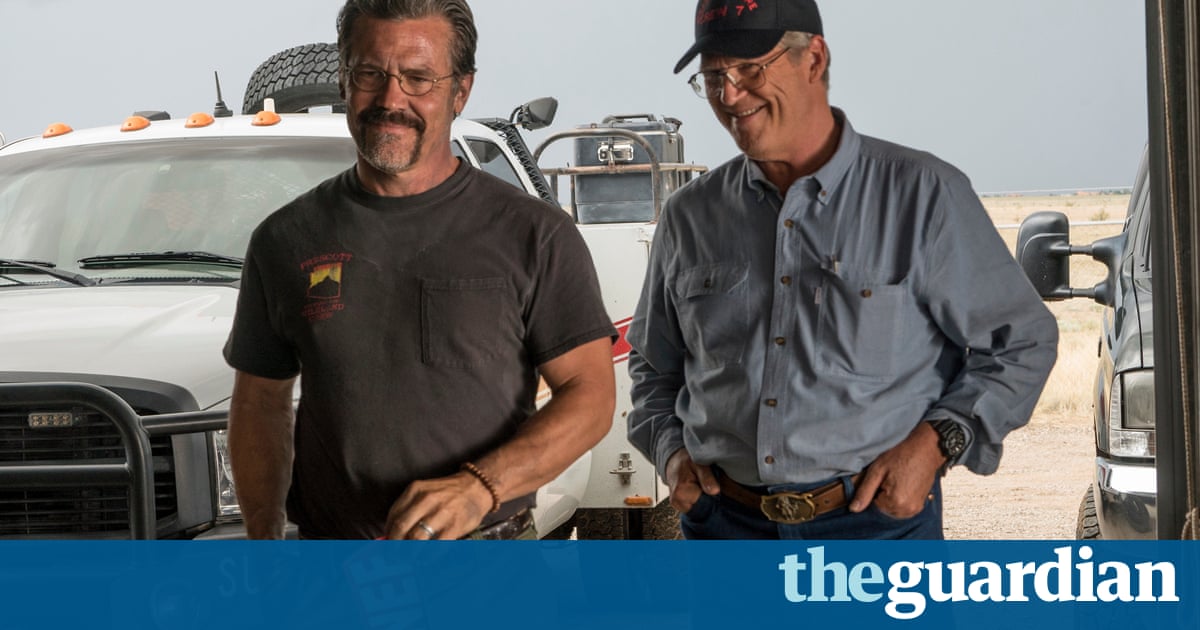 Only the Brave is the latest from Joseph Kosinski, the architect turned director behind such emotionally closed yet visually stunning films as Tron: Legacy and Oblivion. Its about firefighters in the American south-west, and this may lead you to think this will be a movie with flat characters but loads of thrilling special effects. Its actually a bit of the reverse.
This isnt to imply the sequences of mighty conflagrations arent heart-pounding, its just that there are fewer than you might expect. Furthermore, the hangin out sequences with the Granite Mountain Hotshots dont exactly feel cut from a Richard Linklater film, but its in a similar ballpark. This unpredictable quality to Only the Brave ends up being its greatest strength.
A point of comparison would be the 1970 film Airport, which, thanks to its many sequels, suggest wall-to-wall disaster tension to those who havent seen it. Its really more of a procedural film Whats it like to work at an airport? with political dealings, romantic woes, a comic side plot and finally some explosives thrown in at the end. Only the Brave follows the same pattern (Whats it like to be an elite wildfire squad?) and only if you know that its based on a true story do you realise it isnt going to end so well.
Much of the movie is as blunt as the title suggests, and Kosinski leans into it in the third act. But when youve got as keen an eye as he does, plus a cache of tough guy performers facing impossible odds, it is extremely effective. Jeff Bridges plays an Arizona emergency services supervisor (exact position is a little vague) and godfather figure to Eric Marsh (Josh Brolin) and his guardians of the range, the Granite Mountain Hotshots. Theres a moment in this film in which Bridges cracks under duress for just an instant and emits a groan that is so heartbreaking, so true and yet so underrepresented in movies that it all but washes away much of the boilerplate machismo of the films first half.
Hotshot isnt just a nickname, its a term to describe a type of wildfire suppression expert. Theyre the marines, basically. The regular army are Type 2s, or Deucers, and when we first meet Brolin and his gang theyve been stuck as Deucers for too long. For they are the best! And everyone knows it! But politics and regulations and, I dunno, taxes get in the way. Its a little bit fascinating to watch the machinations of how they step up to hotshots, but also a little bit ridiculous. Theres an awful lot of alpha male posturing, to the point that Marshs wife, horse trainer Amanda (Jennifer Connelly), accuses him of doing a John Wayne thing when he stares off into the distance instead of enjoying some time in the tub.
The rise of the Hotshots mirrors the redemption of Brendan McDonough AKA Donut (Miles Teller), a local drug abuser who gets his girlfriend pregnant and decides hes got to change his life. Marsh gives him a chance, which means hazing from his new comrades plus a lot of pushups and personal responsibility. As Donut intermingles with the others theres plenty of locker room talk and general dick-swinging, which one can either interpret as accuracy in film-making or perpetuating a culture that encourages patriarchal thinking. Either way, prepare yourself for plenty of scenes cut to the music of AC/DC.
Remarkably, though, the film does transition to a deeper understanding. I wont go so far as to say youll fall in love with these characters other than Brolin and Teller I couldnt tell any of them apart but there is a sincere effort to get beneath the facade of what an extremely fit twentysomething firefighters life is like. Theres even a possibility that the films first act is intentionally distancing so that the later scenes will have a bigger payoff.
The firefighting sequences evoke classic war films, as do the moments when the team returns home from the line. Marsh and Amanda have a blow-out that you can see coming from the first scene, but the specifics of it are detailed enough that you cant just shrug it off. It is undeniably corny to see Josh Brolin gaze out at a cloud of smoke and mumble what are you up to? and his big speech to new recruits that all this is fuel is a bit much, too. But when the speeches end and the non-verbal acting begins, Only The Brave leaves a mark.
Only the Brave is released in US cinemas on 20 October and in the UK on 10 November
Read more: https://www.theguardian.com/film/2017/oct/11/only-the-brave-review-jeff-bridges-josh-brolin
The 15:17 to Paris review Clint Eastwood derails a tale of real-life terror
Three young Americans who bravely foiled an attack on a train play themselves in a drama that focuses too much on their excruciatingly dull backstories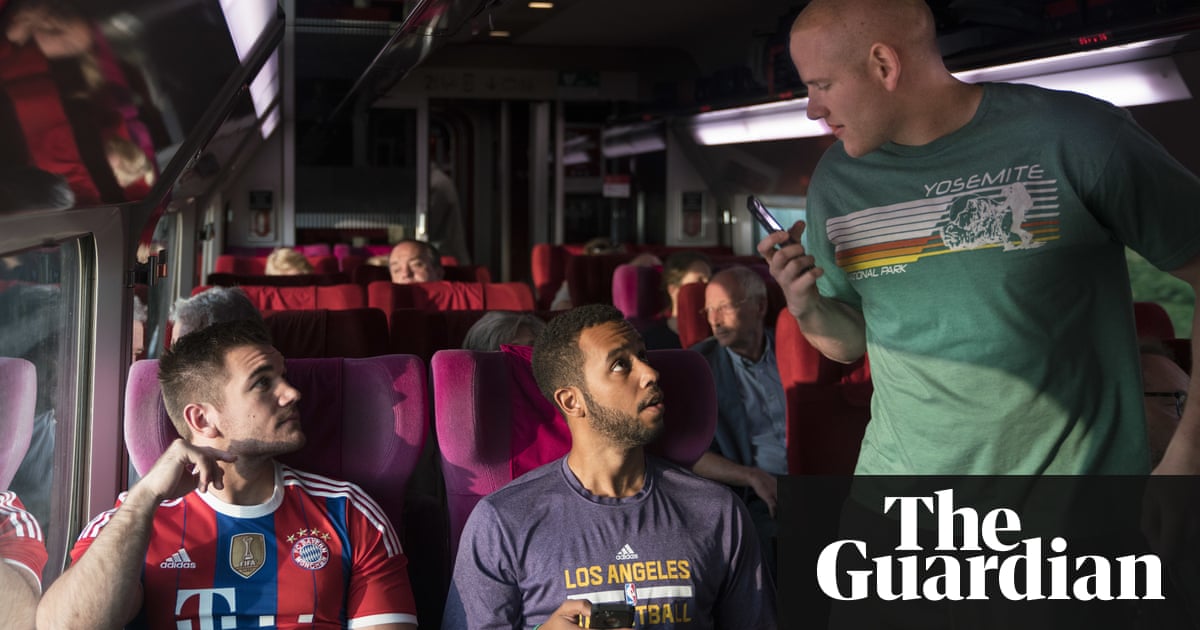 The 15:17 to Paris review Clint Eastwood derails a tale of real-life terror
2 / 5 stars
Three young Americans who bravely foiled an attack on a train play themselves in a drama that focuses too much on their excruciatingly dull backstories
Read more: https://www.theguardian.com/film/2018/feb/08/the-1517-to-paris-review-clint-eastwood-france-train-attack
Critics fall for Wakanda and the entire 'Black Panther' cast
There's a new king in town and his name is T'Challa. Marvel's Black Panther won't open in theaters for another two weeks, but the reviews are in.
As Mashable's Angie Han wrote, this feels like more than a regular movie, whether because of widespread love for the character or audiences' craving for nonwhite representation on screen.
A few years ago – and even now – this would have been any easy job to botch, but director Ryan Coogler and his formidable cast delivered.
As of this writing, Black Panther is currently rocking a 100% on Rotten Tomatoes, with 48 reviews.
For more on what critics thought of Black Panther (spoiler-free), read on.
The women of Wakanda (especially Shuri) rule
Kendra James, Shondaland:
Having three women working together without conflict (and all dark skinned with nary a loose curl or straight hair in sight) in a blockbuster film is still a novelty in 2018. Coogler forces his audience to, for the first time in the MCU, acknowledge the power of Black women. There is Nakia (Nyong'o), a spy who considers it her mission in life to surreptitiously help the disenfranchised on the continent. T'Challa's sister, Shuri (Wright), is a teenage genius who leads the country's scientific endeavors. She's also Marvel's first true style icon, and should have an Ivy Park line created in her honor immediately. As General Okoye, Gurira is the actual personification of #Goals; a woman who stands firm in her beliefs, is a primary adviser to the king and his mother (Angela Bassett), and who could definitely take out Black Widow even on her worst day.
Joelle Monique, Polygon:
Shuri is a revelation. Wright steals every scene with her bright smile and perfect comedic timing. From a brazen middle finger to a sense of fashion and confidence in the face of imminent danger, Shuri is an inspiration for all. I cannot fully express the joy of seeing a smart, carefree, nonsexualized young black woman on the big screen…There isn't a Black Widow sex symbol here, or a Pepper Potts standing in the wings. The women of Black Panther are vital to Wakanda's success.
Jamie Broadnax, Black Girl Nerds:
She steals damn near every scene in the film, and I'm 110% confident that audiences will walk away talking about Shuri long after the film ends. I'm also confident that Wright would be able to hold a Shuri Black Panther solo movie on her own.  Let's remember that in comic book canon (during the Reginald Hudlin run), Shuri takes on the Black Panther mantle and becomes ruler of Wakanda. It would only make sense to bring in a Shuri movie at this point. I also would like to add that the focus on her being the smartest person in the universe is strong here, and many characters in the Marvel universe—including Tony Stark himself—have a lot to learn from Shuri's technology and skills.
A milestone for representation
Joelle Monique, Polygon:
In showing the legacy of Wakanda, which is filled with wealth and knowledge, and juxtaposing it with the hardships that black youths faced in Oakland, Coogler establishes a conversation around the dichotomy of being African-American versus African…Black Panther seeks to find a middle ground between these two worlds: a world where black Americans aren't left out of the cultural celebration of their West African roots, and where greedy people don't have an opportunity to consume Wakanda. By focusing on the citizens of Wakanda and their disagreements on how to manage the country's future, Coogler creates a sense of harmonic anarchy.
Jamie Broadnax, Black Girl Nerds:
it's afro-futuristic and Blackity-black as hell.  It's everything I've ever desired in a live-action version of this popular superhero and yet so much more. Quite frankly, the experience is indescribable. I left the theater wanting to see this movie at least 10 more times. I already know that Black Panther's weight in gold at the box office will be in repeat viewings, because we just won't want this cinematic experience to end.
Marc Bernardin, Nerdist:
The film does deal head-on with issues of race, subjugation, and oppression in ways both heartbreaking and hilarious. At one point, a young black boy in a rundown apartment in Oakland, California (Coogler's hometown), dismisses the idea of Wakanda itself: What good is "a kid in Oakland, running around believing in fairy tales"? Coogler answers that question with the film itself: Here is a fairy tale for children who rarely get them, and never like this. What's more, the final coda is as direct an address to the xenophobia at home in our current administration as that which you'll find in any film this year, let alone a giant Marvel movie.
Kendra James, Shondaland:
The 31-year-old director has just three feature films under his belt — "Fruitvale Station" (2013), "Creed" (2015), and "Black Panther"— but these three films (which all feature astounding performances by Jordan) share a similar point of view: that the black experience is nuanced and it is varied. We are parents. We span socio-economic statuses. We live with disabilities. We might live delightfully ordinary lives, or we might be superheroes. But no matter where we fall in life, we're still affected by the lasting (and ongoing) effects that whiteness has had on black people everywhere.
It's imperative to understand the point of view Coogler brings to "Black Panther," as it is the scaffolding T'Challa (the Black Panther's secret identity, played by Boseman) and the rest of Wakanda stand on.
Magical world building
Joelle Monique, Polygon:
With everyone lined up, it's easy to see that Ruth E. Carter deserves an Oscar for her costume design. Her use of colors is masterful; the palette is distinctly African, and so striking as to make me long for the days of Technicolor.
Wakanda is the African dream. Unsullied by colonization, it is the most technically advanced civilization in the world. It looks like the most technically advanced place in the world, too.
All of Wakanda is constructed in harmony with the natural features of the land. Production designer Hannah Beachler has created some of the most unique sci-fi spaces in recent memory.
Manohla Dargis, The New York Times:
Buoyed by its groovy women and Afrofuturist flourishes, Wakanda itself is finally the movie's strength, its rallying cry and state of mind. Early on, a white character carelessly describes it as "a third world country — textiles, shepherds, cool outfits." Part of the joke, which the movie wittily engages, is that Wakanda certainly fits that profile except that its shepherds patrol the border with techno-wizardry, and its textiles and costumes dazzle because of the country's secret vibranium sauce. More critically, having never been conquered, Wakanda has evaded the historical traumas endured by much of the rest of Africa, freeing it from the ravages of both colonialism and postcolonialism.
Marc Bernardin, Nerdist:
It's as if everyone enlisted to bring the project to life understood the magnitude of what Black Panther, the first comic-based studio movie with a black hero at the center since 1998's Blade, would represent. The chance to fill every corner of their fictional Wakanda with the same level of craft and detail usually reserved for British-star-studded period pieces. An opportunity to tell a story about black lives, which matter and are not defined by their pain but, instead, by their glory. An answer to a culture's question, "When will it be our time in the sun?"
Kendra James, Shondaland:
"Black Panther" is so masterfully shot that its many-hued black actors almost seem to glow. This is how you light melanin. With the help of costume designer Ruth Carter (who must certainly be in contention for an Oscar nomination in 2019 for her work here) and hair department head Camille Friend, director Ryan Coogler has created one of the most visually interesting displays of blackness on screen. "Black Panther" mixes several aesthetics from the African continent (influences came from the Masai, Suri, Ndebele, and Bosotho peoples, among others), and while some may consider it an imperfect display or too much of a melange, the wide-ranging display of black people is astounding.
Black Panther hits theaters nationwide Feb. 16.
Read more: https://mashable.com/2018/02/06/black-panther-review-roundup/
The Commuter Review – Liam Neeson
Speeding along familiar action-thriller tracks, the actor reaches peak Neeson as a former cop forced to rescue his abducted family while on his daily commute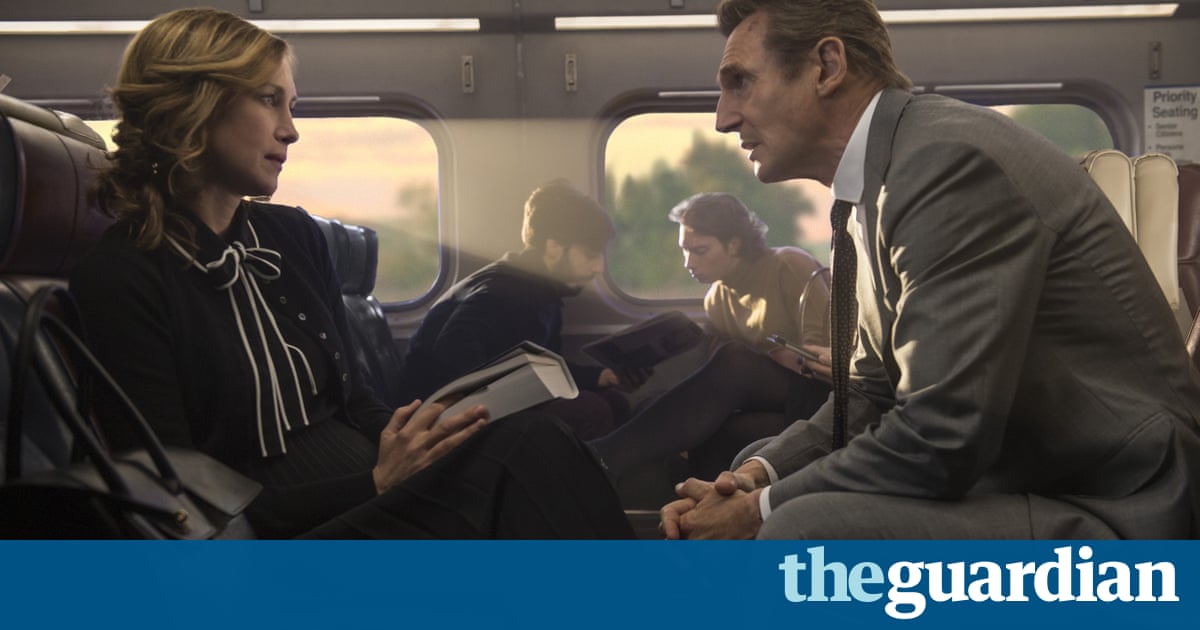 Theres no stopping this thoroughly efficient train-bound action thriller, which pulls out of New Yorks Grand Central at a sedate pace and steadily accelerates through the suburbs, almost in real time, until 90 minutes later were careering out of control in a reckless race against time. Its another white-knuckle ride from Spanish director Jaume Collet-Serra something of a master of high-concept, ticking-clock B-movies and his regular leading man, Liam Neeson, who is now as dependable as a Swiss watch in this type of senior action-hero role.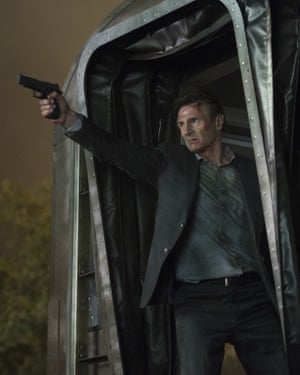 Read more: https://www.theguardian.com/film/2018/jan/10/the-commuter-review-liam-neeson-train-thriller