Rampage Narrowly Beats A Quiet Place at the Box Office
Warner Bros. said Sunday that "Rampage" earned an estimated $34.5 million in its first weekend in North American theaters, and dominated internationally too with $114.1 million from 61 territories.
Based on the classic arcade game, "Rampage" carried a sizable budget of at least $115 million. Although "Rampage" pulled in mixed reviews (it's at 50 percent on Rotten Tomatoes), audiences were more enthusiastic, giving it an A- CinemaScore.
"I wasn't sure how I was going to feel on Friday. But when I look at our global number of $148.6 million, there's a lot to be proud of for Dwayne Johnson," said Warner Bros. president of domestic distribution Jeff Goldstein. "Talk about a real closer, he knows how to bring it home."
That Friday, of course, was Friday the 13th and audiences had the choice between two wide-release nail-biters to spend their entertainment dollars on — the buzzy thriller "A Quiet Place" that dominated the charts last weekend, and the new horror from the shop behind "Get Out" and "Split," "Truth or Dare."
After its stunning debut, John Krasinski's modestly-budgeted "A Quiet Place" fell only 35 percent in weekend two, adding $32.6 million to its domestic total, which is now just shy of $100 million for Paramount Pictures."
Read more: http://www.foxnews.com/entertainment/2018/04/15/dwayne-johnsons-rampage-narrowly-beats-john-krasinskis-quiet-place-at-box-office.html
'Star Wars' movies to take hiatus after episode IX
Peter Mayhew, with co-stars Harrison Ford at Mark Hamill, celebrates the 40th anniversary of Star Wars in 2017.
Image: Getty Images for Disney
Days before his 75th birthday, and mere weeks before the 42nd anniversary of Star Wars, one of its leading lights has gone out of the world.
Peter Mayhew, the 7-foot-2-inch British actor whose name is forever synonymous with Chewbacca the Wookiee, died this week at the age of 74. He passed away at his home in Boyd, Texas.
Mayhew's family, including his wife Angie and three children, announced his passing via the actor's popular Twitter account, @theWookieeRoars.
'Avengers Endgame' Crosses $2 Billion At Global Box Office In Record Time
LOS ANGELES (AP) — "Avengers: Endgame has crossed the $2 billion mark at the global box office in record time and is leaving newcomers in its dust.
The Walt Disney Co. estimates Sunday that the Marvel blockbuster has added $145.8 million from North American theaters and $282.2 million internationally in its second weekend in theaters bringing its global total to $2.2 billion.
"Endgame" is one of 5 movies to ever reach that mark and, not accounting for inflation, is now the second biggest film of all time worldwide behind "Avatar's" $2.8 billion. "Avatar" reached $2 billion in 47 days of release compared with 11 for "Endgame."
New films picked up scraps at the domestic box office, including "The Intruder," with $11 million, "Long Shot," with $10 million, and 'Uglydolls' with $8.5 million."
Read more: https://www.huffpost.com/entry/avengers-endgame-2-billion-record-box-office_n_5ccf1213e4b0548b735bbe8d
John Singleton: Boyz N the Hood director dies
Boyz N the Hood sent audiences reeling and marked the start of an uneven career for a writer-director whose films were rooted in lived experience
"Hollywood wasnt ready for John Singleton when he exploded on to the movie scene at the age of 23 and maybe its been unready ever since. When Singleton was nominated for the best director Oscar for his sensational 1991 debut Boyz N the Hood (for which he also wrote the original screenplay), he was the first African American film-maker to have been entered for the category and the youngest person ever.
He didnt win. But as Singleton sent audiences reeling out of theatres with Ice Cubes How to Survive in South Central over the closing credits, it seemed to many that here was a young master, with a compelling film about young men growing up in South Central Los Angeles, something to be compared to Scorseses Mean Streets or Fellinis I Vitelloni. Yet despite the respect and affection for him, despite a strong professional work rate, despite continued creativity and focus resulting most recently in a new TV crime series Snowfall Singleton arguably did not have the fully realized directorial career that others had.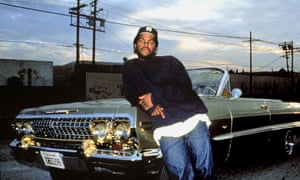 Read more: https://www.theguardian.com/film/2019/apr/29/john-singleton-maverick-director-with-a-radical-edge