Sandra Bullock Warns Sexist Trolls The 'Ocean's 8' Cast Will 'Fight Right Back'
But, of course, the all-female spinoff of the popular film franchise has also brought out the worst in internet trolls who have a problem with actresses like Anne Hathaway, Cate Blanchett, Mindy Kaling, Sarah Paulson, Rihanna and Bullock taking the reins from George Clooney and Brad Pitt.
Bullock, for one, promises the cast is ready for the seemingly inevitable backlash and has no qualms about going head-to-head with the haters.
"I'll tell you, we've got some feisty women that will fight right back," Bullock told Entertainment Weekly. "It's like, let's just take a breath and let's just see if we come up with something fun. There should be a moratorium. There should be a rule, you're not allowed to say anything nasty until after it comes out. Obviously that's never going to happen."
The actress cited the troubling reaction to 2016 reboot of "Ghostbusters" as an example of how the internet can put actresses cast in beloved properties "through hell."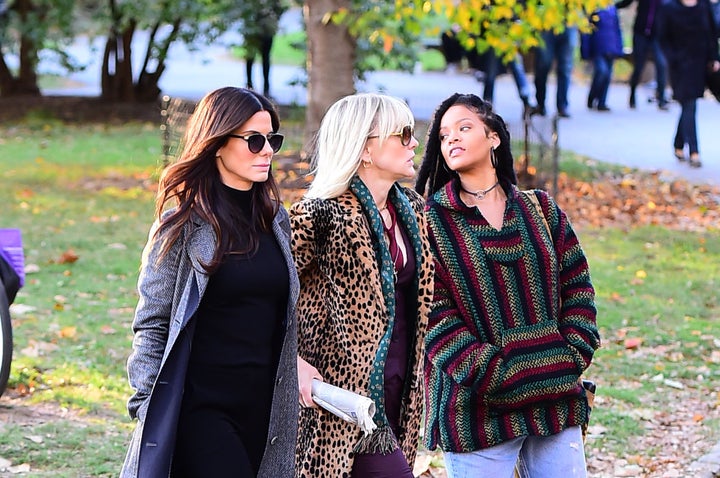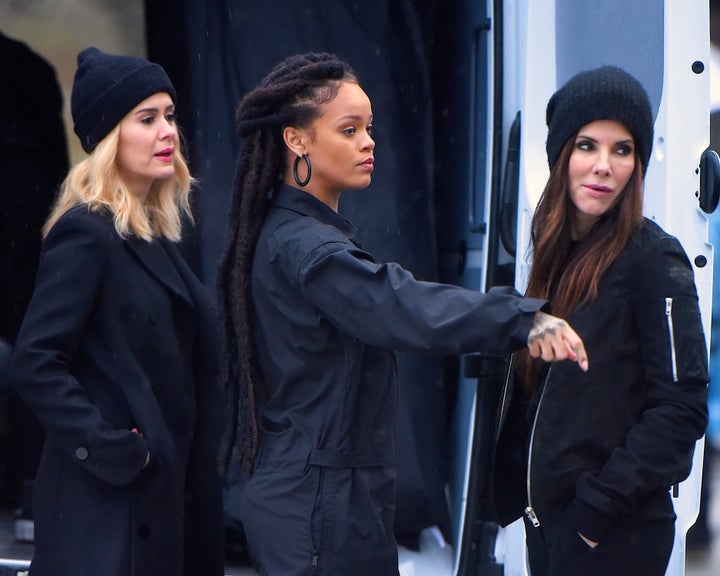 In "Ocean's 8," Bullock stars as Debbie Ocean, sister to Clooney's Danny, who recruits a team of thieves after being locked away in jail for five years. The heist apparently goes down at the annual Met Gala, which is why celebrities like Kim Kardashian and Kendall Jenner make cameos in the film.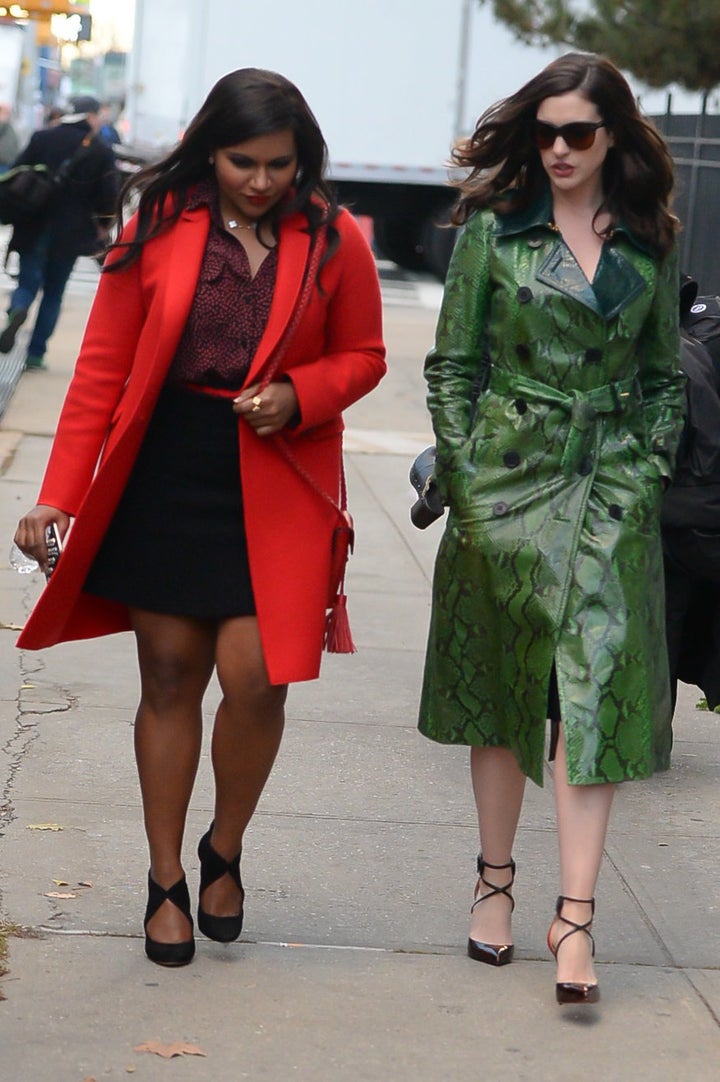 Bullock also teased that if all goes as planned, the film might spawn its own sequel but she's hesitant to get ahead of herself.
"Let's see if we can take the original and then make our own version, sort of pay homage to the 'Ocean'series," she said. "If something strikes a chord, an 'Ocean's 9'would be ideal."
"Ocean's 8" hits theaters on June 8.
Read more: http://www.huffingtonpost.com/entry/sandra-bullock-oceans-8-cast_us_5a2855dee4b03ece02ffe190
Stephen King tweets 5 words about the 'IT' sequel, instantly goes viral
Stephen King wants you to know the second part of 'IT' is on the way…
Image: Scott Eisen/Getty Images for Warner Bros.
"It's not often you find yourself eagerly awaiting a fresh glimpse of a nightmare-inducing clown, but here we are.
It's now been well over a year since Andrés Muschietti's IT adaptation giggled its way into theatres, before going on to smash the previous record for highest-grossing U.S. box office horror movie. Since then, we've had some good — if slightly far-off sounding — news: IT Chapter Two will be coming to theatres on 6 Sept. 2019.
Okay, so that may still be nine months away, but — judging by Stephen King's recent tweet — we may be due a clown-themed surprise earlier than expected.
So, what exactly does that mean, then?
Well, if we had to guess, it seems likely that King has recently seen some promotional material relating to the film — possibly an image, or maybe even some early footage. Perhaps something that we may get to see ourselves before too long.
It certainly feels like we're overdue some Pennywise…
Read more: https://mashable.com/article/stephen-king-tweet-it-chapter-two/
Zac Efron just shared a new photo of himself as serial killer Ted Bundy
"The last time we saw our favourite teen heartthrob Zac Efron, he was prancing around the stage in The Greatest Showman. But in his next movie, Zefron is taking it in a whole other direction.
The former High School Musical and Baywatch star just shared a new photo of himself in the upcoming movie Extremely Wicked, Shockingly Evil and Vile, where he portrays infamous American serial killer Ted Bundy.
Efron shared a photo of what appears to be Bundy in a courtroom, captioned "Ready for Sundance!"
Extremely Wicked, Shockingly Evil and Vile is set to premiere at the film festival in January 2019.
The movie tells the story of Ted Bundy from the perspective of his girlfriend Elizabeth Kloepfer, played by Lily Collins (daughter of Phil).
Real-life Ted Bundy murdered at least 30 women between 1973 and 1978. He was sentenced to death and died in the electric chair in the state of Florida in 1989.
If Zefron is as good at acting like a complete psychopath as he is at dancing, singing, and basketball, this movie's bound to be good."
Read more: https://mashable.com/article/zac-efron-ted-bundy-instagram/
'Game of Thrones' filmed fake scenes to keep Season 8 secrets
Image: helen sloan/hbo
"The secrets of the realm must always be protected, which is why Game of Thrones Season 8 filmed fake scenes to mislead spies and sleuths who are after the final season's secrets.
Director David Nutter confirmed to Huffington Post that he had in fact filmed scenes he knew were fake.
Actress Sophie Turner previously brought up such measures in October, along with on-set "drone killers," fake script titles, and more.
"Sometimes there were paparazzi in amazing places on construction cranes and all kinds of crazy places, to try to get a point of view of things," Nutter told HuffPo.
"They were all over, everywhere, trying to get in on what was happening. But it was definitely a situation where there was no paper on the set," he continued. "[The production team] wanted to make sure nobody knew what was happening, and they went to the nth degree, like they do on the show in general. They basically take it to the point where it's like the Gestapo. It's tough to get answers."
Though these lengths sound extreme, Nutter seems confident they'll be worth it in the end…………………………….."
Read more: https://mashable.com/article/game-of-thrones-season-8-fake-scenes/