Spielberg review deft chronicling of an American cinematic giant
Susan Lacys HBO documentary unites the directors family, peers, critics and collaborators in an engaging look at his vast body of work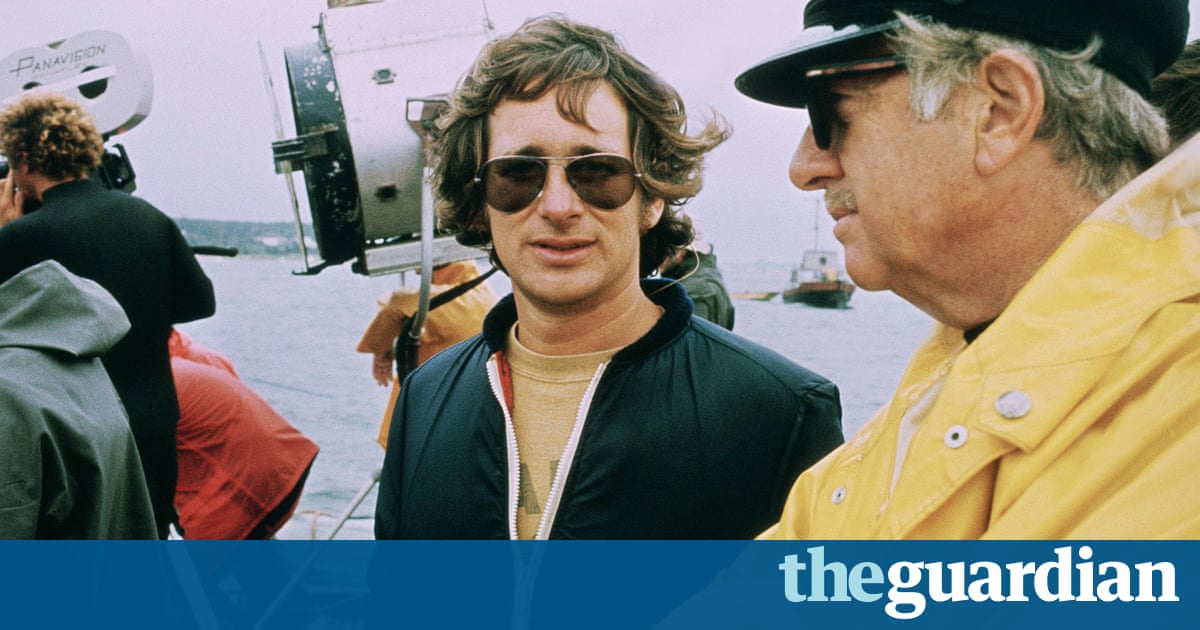 After nearly a half-century making films, Steven Spielbergs reputation is that of a populist rather than a subversive film-maker: a man whose body of work drove audiences to theaters more than it did defy artistic convention. Theres something unseemly about that, since Spielbergs crowning achievement his ability to give moviegoers what they wanted before they knew they wanted it was rooted in pushing the proverbial envelope.
Susan Lacys authorized HBO documentary is intent on revealing the true Spielberg, the artiste. To do so, shes assembled an impressively tenured Greek chorus of film-makers, actors, technicians and critics. There are appearances by the directors film-making peers: Brian de Palma, Francis Ford Coppola, George Lucas and Martin Scorsese. Plus commentary from the stars, producers and collaborators on many of his films (Tom Hanks, John Williams, Janusz Kaminski, Daniel Day-Lewis, Harrison Ford et al). Theres even room for the critics whove both praised and pilloried his work, including Janet Maslin and AO Scott. The result is a panegyric thats at times too saintly but is nonetheless a fascinating exploration of Spielbergs career.
Lacy sketches the directors early life as a Jewish wunderkind from Phoenix, Arizona; the son of divorced parents (his mother Leah Adler was a homemaker, his formerly estranged father an engineer), who nearly abandoned his directorial ambitions after seeing Lawrence of Arabia as a teenager. (The film, as Spielberg explains, intimidated as much as it inspired him.)
But by the age of 20 he was directing Joan Crawford in Rod Serlings Night Gallery; then at 26, Goldie Hawn in The Sugarland Express, which Pauline Kael called phenomenal but said showed no sign of the emergence of a new film artist. At 30, Spielberg was cavorting with the movie brats Coppola, De Palma, Scorsese and Lucas who lavish their former fraternity brother with praise and chart his artistic growth, recounting the directors metamorphosis from boy wonder to box-office moneyspinner to eventual auteur. The kind of movie he had a sense for was also the kind of movie the audience had a sense for, Coppola notes.
Lacy, who previously directed PBSs American Masters series, does the same, in semi-chronological fashion, with most of the Spielberg oeuvre, from Jaws and Raiders of the Lost Ark to Jurassic Park and Schindlers List, for which the most time is reserved. Making Schindlers List made me reconcile with all the vainglorious reasons I hid from my Jewishness, says Spielberg. I avoided therapy because movies are my therapy.
She pays justifiably cursory attention to his less-loved films like Hook, Always, Amistad, The Terminal and Warhorse before pivoting towards the directors later work, Lincoln and Bridge of Spies, both of which are contextualized as products of his growing interest in democracy and moral rectitude. By omitting some of Spielbergs lesser work, and its attendant criticisms, the film veers dangerously close to hagiography, but while other documentaries, like The Shark is Still Working and Spielberg: Steven On Set, have concerned themselves with smaller slices of his career, in Spielberg you never doubt that theres more than enough material to chew on, and justify the films considerable length it comes in at over two and a half hours.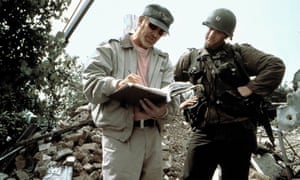 Read more: https://www.theguardian.com/tv-and-radio/2017/oct/06/spielberg-review-susan-lacy-deft-chronicling-of-an-american-cinematic-giant
'Spider-Man: Into the Spider-Verse' is one of the best superhero movies ever: Review
There's a new Spider-Man in town, and he's freaking amazing.
Image: Columbia / Sony
"To say that Spider-Man: Into the Spider-Verse feels like a comic book come to life may sound like faint praise, seeing as we're two decades into a superhero movie boom that the original Spider-Man helped jump start.
But few recent films have embraced the comic book style and sensibility — its visual quirks and anything-goes openness — as wholeheartedly as Spider-Verse has, or enjoyed as fully the potential in combining the two mediums.
Right off the bat, Spider-Verse acknowledges that it's probably the 700th Spider-Man story you've seen in the past few years. A voiceover "yada yadas" the basics of Peter Parker's origin story, while winking at almost every iteration of it; even the much-maligned Spider-Man 3 gets a rueful shoutout. This movie isn't afraid of a laugh at its own expense, though the knowing humor is more affectionate than biting.
Spider-Verse has a distinct feel unlike any other Spider-Man movie before.
When that montage ends with Peter telling us "there's only one Spider-Man," it plays like another joke, because we've seen so many Peters over so many years. And becomes even more of one once we meet Miles Morales (voiced by Shameik Moore).
Though Miles has been a fan favorite in the comics since 2011, Spider-Verse marks his first time on the big screen. Accordingly, Spider-Verse has a distinct feel unlike any other Spider-Man movie before it.
Spider-Verse eschews both the slick three-dimensional look of most modern studio animated movies (think Pixar or Illumination) and the gritty "realism" of most live-action superhero movies, in favor of a flatter, sketchier aesthetic bursting with poppy colors, Ben-Day dots, and motion lines. It's an obvious nod to Spidey's ink-and-paper history, but it's also an expression of how Miles, himself a character who's grown up admiring Spidey and reading Spidey books, might view his own superhero saga…………………………………………"
Read more: https://mashable.com/article/spider-man-into-the-spider-verse-movie-review/
Creed II review – Rocky saga continues with knockout sequel
20
"Before he delivered arguably Marvel's most dazzling chapter to date, Ryan Coogler had managed something close to impossible in Hollywood: he had found a fresh way to reboot a dusty franchise. In a landscape of endless thirst and vacant remixing, he had somehow managed to concoct a nifty, imaginative way back into the Rocky saga with Creed, a film that felt old-fashioned yet fresh, intimate yet grand, a rousing return from the grave.
By focusing on the son of Rocky's competitor-turned-friend Apollo Creed, Coogler was also able to reteam with Michael B Jordan, who made such an indelible impression in his first film, 2013's devastating fact-based drama Fruitvale Station. The duo worked together again in Black Panther earlier this year, with Jordan switching tacks to play villain Killmonger, and so soon after, seeing him return as Creed is a further reminder of his broad star appeal, the sort of rare leading man one can imagine remaining at the top of his game for years to come. Given his time in Wakanda, Coogler was unable to return but he has handed over directorial duties to Steven Caple Jr, who impressed in 2016 with debut feature The Land, and it is a similarly deft rise from micro-budget indie to franchise film-making.
While it's not quite the showstopper that its predecessor was, Creed II is still another knockout piece of entertainment. There's a keen awareness of what made Creed work so well without it feeling like a lethargic rehash. This time, Adonis (Jordan) is the heavyweight champion of the world, in a loving relationship with his pregnant musician girlfriend Bianca (Tessa Thompson) and still living near and working out with a recovering Rocky (Sylvester Stallone). But there's discontent from…………………………………….."
Read More Here: https://www.theguardian.com/film/2018/nov/16/creed-ii-review-rocky-sylvester-stallone-michael-b-jordan
They Shall Not Grow Old review – a breathtaking journey into the trenches
Written by Mark Kermode, Observer film critic
"There's a familiar mantra that computers have somehow taken the humanity out of cinema. In an age when it's possible to conjure spectacular action from digital effects, many modern movies have developed a sense of weightlessness – the inconsequentiality of artifice. Along with Avatar director James Cameron, New Zealand film-maker Peter Jackson has been at the forefront of the digital revolution, with his twin Tolkien trilogies (The Lord of the Rings and The Hobbit) pushing the boundaries of computer-generated entertainment.
Yet with his latest project, a revivification of the Imperial War Museum's archive of first world war footage, Jackson has done something quite remarkable: using 21st-century technology to put the humanity back into old movie stock. The result is utterly breathtaking.
Commissioned for the Armistice centenary by IWM and 14-18 NOW in association with the BBC, They Shall Not Grow Old is not a document of the world at war. Rather, it is an arresting snapshot of the lives of British soldiers who went to fight in Europe, many of them having lied about their tender ages to enlist. There are no historians, narrators or political commentators to guide us; the voices we hear are those of veterans, many gathered by the BBC during the making of its 1964 documentary series The Great War.
As we watch a line of soldiers marching through mud towards the front, something extraordinary happens. The film seems almost miraculously to change from silent black-and-white footage to colour film with sound, as though 100 years of film history had been suddenly telescoped into a single moment. Stepping through the looking glass, we find ourselves right there in the trenches, surrounded by young men whose faces are as close and clear as those of people we would pass in the street. I've often argued that cinema is a time machine, but rarely has that seemed so true………………………………………………"
Read the rest of the article here: https://www.theguardian.com/film/2018/nov/11/they-shall-not-grow-old-peter-jackson-review-first-world-war-footage