Steven Spielberg: Oprah would make a brilliant president and I will back her
Calling her the ambassador of empathy, The Post director endorses Winfrey and says America needs a mindful, empathetic human being in the White House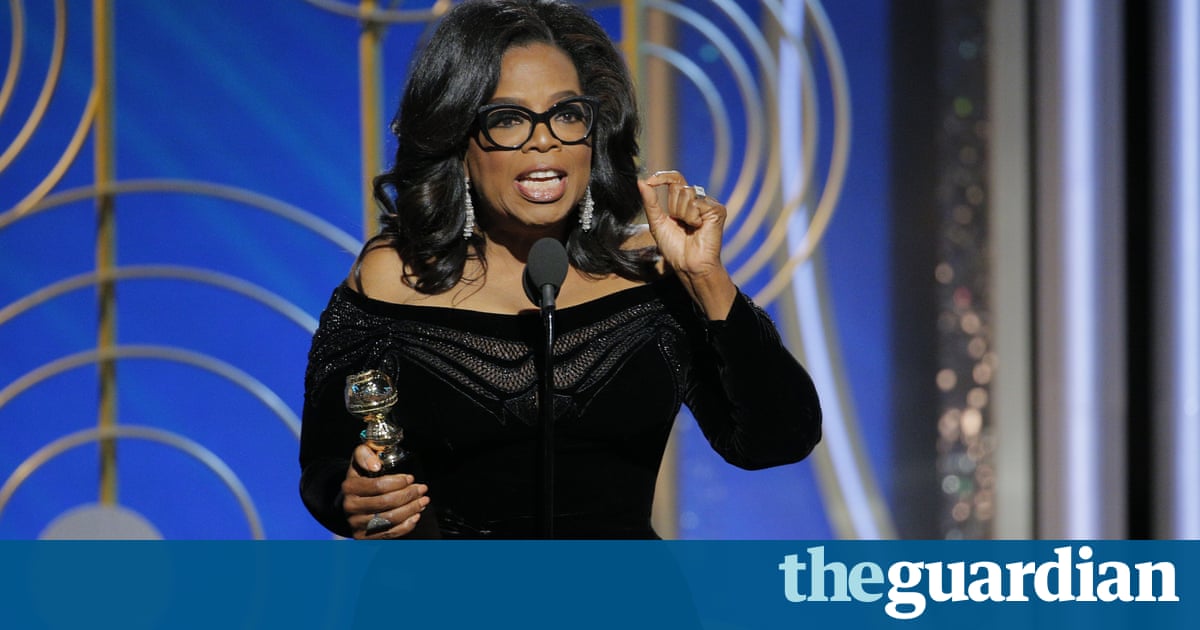 The undeclared but burgeoning campaign to elect Oprah Winfrey the next president of the United States has received another boost, with the full-throated backing of one of Hollywoods biggest figures: Steven Spielberg.
I think Oprah Winfrey would make an absolutely brilliant president, the Oscar-winning director told the Guardian on Thursday. Spielberg, in London to promote his new movie The Post, said: If she declares, I will back her.
Speculation about a Winfrey presidential run in 2020 took off following Sundays Golden Globes awards ceremony, where the TV host and impresario delivered a barnstorming and intensely political speech. Afterwards her partner, Stedman Graham, told the Los Angeles Times: Its up to the people. She would absolutely do it.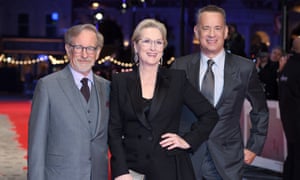 Read more: https://www.theguardian.com/film/2018/jan/11/steven-spielberg-oprah-would-make-a-brilliant-president-and-i-will-back-her
Bradley Cooper shares how he altered his voice for 'A Star Is Born'
"Of all the enchanting things about A Star is Born, one of the most mesmerising has to be Bradley Cooper's distinctly low voice that he manages to maintain throughout the movie.
Well, Cooper let Stephen Colbert in on his secret for how he trained his voice to plummet to new vocal depths. Turns out he drew inspiration from his co-star Sam Elliott.
"One of the things, I knew I wanted to lower my voice. But I didn't want to make him too country," said Cooper. "Sam Elliott is from Sacramento but his mother was from Texas, so he has this accent that you can't quite place. But it's so wonderfully iconic."
Cooper says in order to achieve the Elliott-esque low voice, he'd do a warmup using a tagline. But for the first six months, he could only do it while hunched over.
"I would go to sleep and my throat would hurt and I thought, well this is never gonna happen. That was what I was most terrified of, was his voice," Cooper said. "I always had this warmup line which was a line from an interview [Elliott] did at Sundance which I played him when he came over to my house."
Cooper performed his warmup in the video above using the tagline: "this part here is about as good as it gets for me".
Goodness me, someone give that man an Oscar."
Read more: https://mashable.com/video/bradley-cooper-colbert-star-is-born-voice/
What happened when M. Night Shyamalan told his dad he got into film school
"M. Night Shyamalan's dad is so proud of his son these days that he apparently pays for everything — even gum — with a credit card — just so people will see his last name.
But it wasn't always that way. Back when a young M. Night Shyamalan first broke the news of his showbiz career plans to his family — who are all doctors — his father wasn't exactly impressed.
"My dad was watching a hockey game and I said, 'Dad I applied to NYU film school, I got in as a scholarship, and I'm gonna go', and he didn't even look at me," Shyamalan tells Stephen Colbert in the clip above. "He just kept watching the game."
Still, at least it all worked out in the end."
Read more: https://mashable.com/video/m-night-shyamalan-parents-film-school/
Dwayne Johnson says UK tabloid fabricated 'snowflake smackdown' rant
(CNN) "Dwayne Johnson has hit out at a British tabloid for publishing what he calls a '100% fabricated' interview that quotes the American actor criticizing millennials and 'smacking down snowflakes.'
The story claimed Johnson was critical of 'PC softies" and said he "spoke out after a flood of snowflake stories hit the headlines.'
'So many good people fought for freedom and equality — but this generation (is) looking for a reason to be offended,' the paper quoted Johnson as saying.
The piece, written by Jack Andrews, remained online until Saturday
before it was eventually removed.
It had appeared on the Daily Star's front page the previous day under the headline, "The Rock Smacks Down Snowflakes."
The Daily Star's publishers have not responded to a CNN request for comment.
The wrestler-turned-actor, who stars in 'The Fast and Furious' movie franchise, posted a video on Instagram denying he had taken part.
'The interview never took place. Never happened. Never said any of those words," Johnson said. "Completely untrue. 100% fabricated. I was quite baffled when I woke up this morning.' "
View this post on Instagram