Steven Spielberg: The urgency to make The Post was because of Trump's administration
The director dropped everything including new blockbuster Ready Player One to tell the story of the Washington Posts decision to publish the Pentagon Papers. He talks about parallels between Nixon and Trump and why Oprah Winfrey would be a brilliant president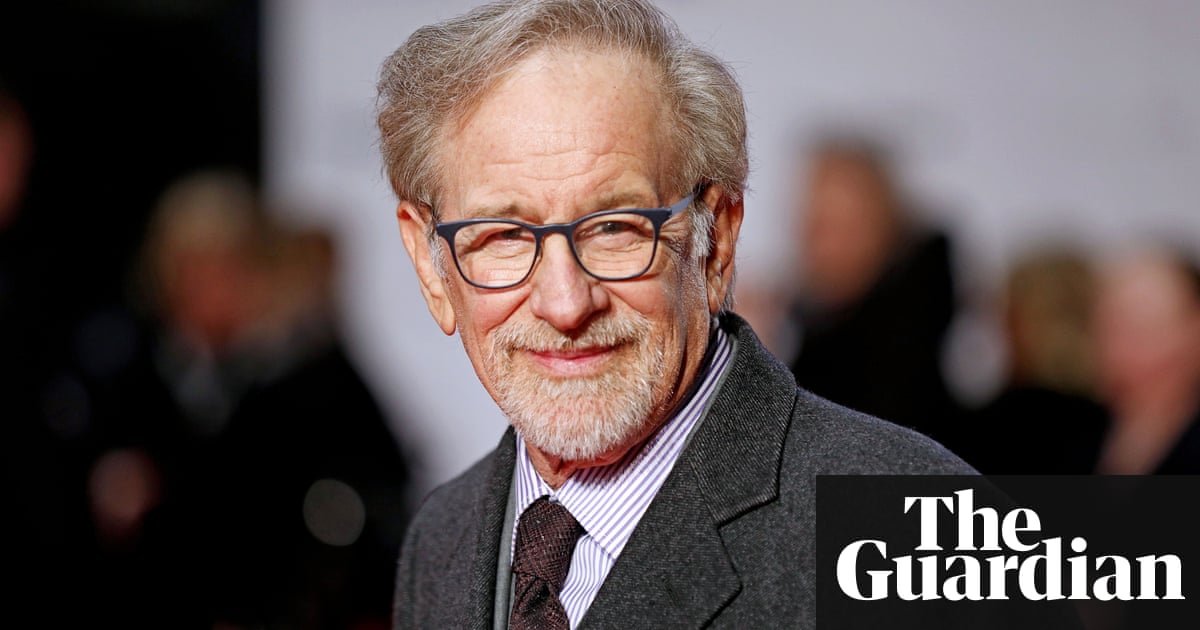 Shortly after The Sixth Sense became a global sensation, its director, M Night Shyamalan hailed on the cover of Newsweek in 2002 as the next Spielberg told an interviewer that, years earlier, he had realised the one ingenious trick that made Steven Spielberg movies so spectacularly successful. Like a soft-drink manufacturer who had stumbled on the secret recipe for Coca-Cola, Shyamalan could not believe his luck. What was Spielbergs killer formula, Shyamalan was asked. He would not say. Merely by understanding it, he had struck commercial gold and he did not plan to share it.
It didnt quite work out that way for Shyamalan, who has never matched the heights of that first hit. But I thought of his imagined revelation as I watched Spielbergs latest film. The Post stars Meryl Streep and Tom Hanks as Katharine Graham and Ben Bradlee of the Washington Post, the duo who took on the Nixon White House in 1971 to publish the Pentagon Papers, the US Department of Defenses own secret history of the Vietnam war that laid bare decades of government dishonesty.
It is a timely, absorbing story, beautifully acted and masterfully told. But what is the essential ingredient that makes it a Spielberg movie? Where is the neat narrative trick that Shyamalan thought he had spotted, the trademark device that means The Post sits in a canon that includes Jaws, Indiana Jones and Schindlers List?
Two days later, I am sitting opposite Spielberg now 71 and looking like a kindly college professor, a sweater over his shirt and tie and under his jacket about to ask the man himself. He is the most commercially successful director in cinema history, the man behind ET, Jurassic Park and dozens more. So what makes a Spielberg film?
He answers by noting that he recently saw Spielberg, a two-hour documentary by Susan Daly, detailing each stage of his storied career. Even having looked at that documentary about myself, I still cannot honestly tell you what attracts me to a project and what presses my buttons and what gets me to say yes. I cant tell you.
Really? No clue as to what the common thread that connects his work might be?
Theres a couple of movies that, yes, I see my dog tags around the neck of the film, like anything that has to do with dinosaurs or intrepid archaeologists. But more widely? He shakes his head and smiles. And I saw the documentary. And it didnt help.
As he toldDaly, he doesnt like to overanalyse his own work too much, for fear that the attempt to understand the source of all this creativity might cause it to dry up.

Read more: https://www.theguardian.com/film/2018/jan/19/steven-spielberg-the-urgency-to-make-the-post-was-because-of-this-administration
Drop everything and listen to Pitbull's version of Toto's 'Africa' for the 'Aquaman' soundtrack
"Future acoustic prodigies, I regrettably must inform you… your services will not be needed. The peak of mankind's musical ability has already been reached.
There are a lot of reasons to see Aquaman, not the least of which is the absurd banger that is Pitbull's contribution to its soundtrack, titled "Ocean to Ocean." An aquatic and very Pitbull take on Toto's "Africa," this soon-to-be chart-topper features original verses alongside Rhea covering the original's iconic "I bless the rains" lyrics.
The track accompanies a sequence in which Aquaman (Jason Momoa) and Mera (Amber Heard) head to the Sahara Desert. Get me an ambulance. I'm simply not ready.
When asked why he took on the task of creating this oceanic masterpiece, Pitbull told Entertainment Weekly, "Bottom line: water gives us freedom." Yes, it does, sir. Yes. It. Does.
Aquaman is in theaters Dec. 21. Its soundtrack is available Dec. 14."
Read more: https://mashable.com/video/aquaman-pitbull-toto-africa/
Queen's 'Bohemian Rhapsody' is now the most-streamed song from the 20th century
(CNN)In the battle for 20th-century streaming glory, Queen reigns supreme.
"The 1975 song bested such other classics as Nirvana's "Smells Like Teen Spirit" and Guns N' Roses' "Sweet Child O' Mine."
The label says the song and official video for "Bohemian Rhapsody" have garnered more than 1.6 billion streams globally across all major streaming services.
"So the River of Rock Music has metamorphosed into streams! Very happy that our music is still flowing to the max!" Queen's guitarist and founding member Brian May said in a statement.
The six-minute song likely received a bump thanks to the recent release of "Bohemian Rhapsody," the Queen biopic that stars Rami Malek as singer Freddie Mercury. The movie
has grossed almost $600 million
worldwide and is nominated for two Golden Globes.
The singular song, which combines elements of balladry, opera and hard rock, returned to the Billboard Hot 100 last month.
In a statement, chairman and CEO of Universal Music Group Sir Lucian Grainge called "Bohemian Rhapsody" "one the greatest songs by one of the greatest bands in history."
"We are so proud to represent Queen and are thrilled to see the song still inspiring new fans around the world more than four decades after its release," he said.
"Bohemian Rhapsody," from Queen's album "A Night At The Opera," was Queen's first Top 10 hit in the United States and topped the charts in the UK for nine consecutive weeks, a record at the time.
The song got renewed life in 1992 when it was featured in the movie "Wayne's World." It was inducted into the Grammy Hall of Fame in 2004."
Read more: https://www.cnn.com/2018/12/11/entertainment/queen-bohemian-rhapsody-streams/index.html
Elizabeth Debicki Brought her A-Game in 'Widows'
Article by Mark Olsen LA Times
"The heist thriller "Widows" has arguably the most impressively stacked ensemble cast of the year, including Viola Davis, Liam Neeson, Daniel Kaluuya, Michelle Rodriguez, Brian Tyree Henry, Carrie Coon, Robert Duvall, Jacki Weaver, Colin Farrell and Cynthia Erivo.
Which makes it all the more impressive that 28-year-old Australian actress Elizabeth Debicki has been singled out for her performance as Alice, a young woman who gets out from under the repression of her abusive husband and her exploitative mother to discover she has more to offer than anyone, including herself, had previously known.
"She resonated on many, many levels," Debicki said of the part during a recent interview in Los Angeles. "I mean, I've been looking and waiting for some time to play somebody like Alice, somebody who was very real and raw and multidimensional, had an arc that was quite an amazing sort of growth in that woman's life. So there was me as the actor looking at it and thinking, 'I just want to get my hands on that.'"
In the movie Davis plays Veronica, a woman who is suddenly in debt to a dangerous gangster when her husband, a career criminal, dies during………………………………….."
Read the rest of the article here: https://www.latimes.com/entertainment/movies/la-et-mn-elizabeth-debicki-widows-20181119-story.html