Steven Spielberg: The urgency to make The Post was because of Trump's administration
The director dropped everything including new blockbuster Ready Player One to tell the story of the Washington Posts decision to publish the Pentagon Papers. He talks about parallels between Nixon and Trump and why Oprah Winfrey would be a brilliant president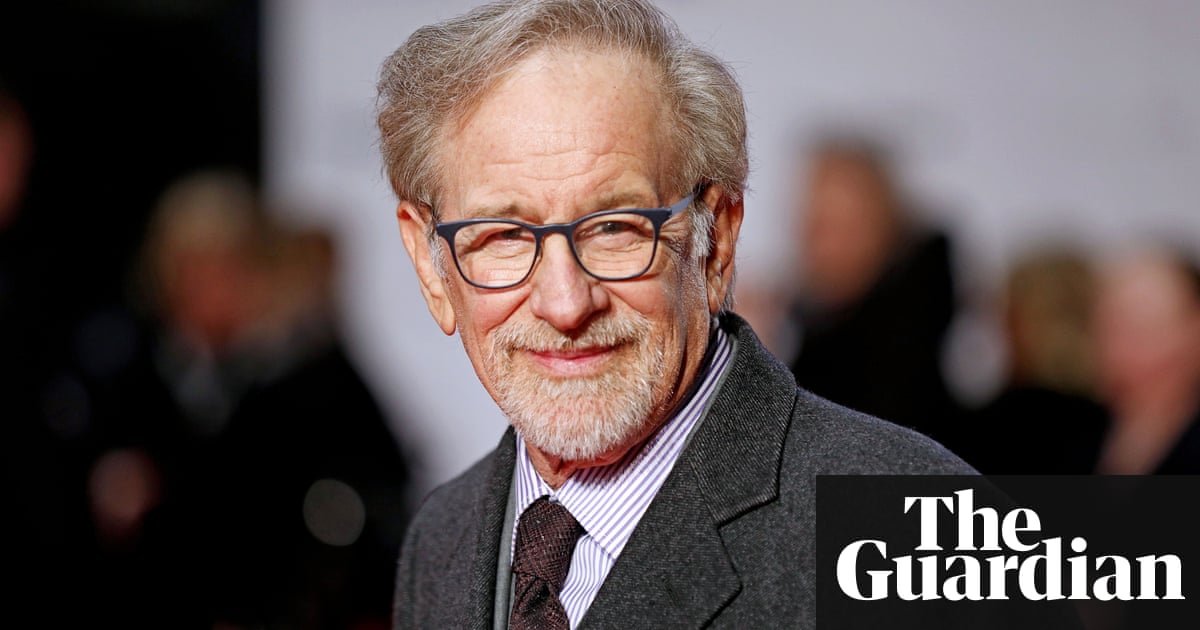 Shortly after The Sixth Sense became a global sensation, its director, M Night Shyamalan hailed on the cover of Newsweek in 2002 as the next Spielberg told an interviewer that, years earlier, he had realised the one ingenious trick that made Steven Spielberg movies so spectacularly successful. Like a soft-drink manufacturer who had stumbled on the secret recipe for Coca-Cola, Shyamalan could not believe his luck. What was Spielbergs killer formula, Shyamalan was asked. He would not say. Merely by understanding it, he had struck commercial gold and he did not plan to share it.
It didnt quite work out that way for Shyamalan, who has never matched the heights of that first hit. But I thought of his imagined revelation as I watched Spielbergs latest film. The Post stars Meryl Streep and Tom Hanks as Katharine Graham and Ben Bradlee of the Washington Post, the duo who took on the Nixon White House in 1971 to publish the Pentagon Papers, the US Department of Defenses own secret history of the Vietnam war that laid bare decades of government dishonesty.
It is a timely, absorbing story, beautifully acted and masterfully told. But what is the essential ingredient that makes it a Spielberg movie? Where is the neat narrative trick that Shyamalan thought he had spotted, the trademark device that means The Post sits in a canon that includes Jaws, Indiana Jones and Schindlers List?
Two days later, I am sitting opposite Spielberg now 71 and looking like a kindly college professor, a sweater over his shirt and tie and under his jacket about to ask the man himself. He is the most commercially successful director in cinema history, the man behind ET, Jurassic Park and dozens more. So what makes a Spielberg film?
He answers by noting that he recently saw Spielberg, a two-hour documentary by Susan Daly, detailing each stage of his storied career. Even having looked at that documentary about myself, I still cannot honestly tell you what attracts me to a project and what presses my buttons and what gets me to say yes. I cant tell you.
Really? No clue as to what the common thread that connects his work might be?
Theres a couple of movies that, yes, I see my dog tags around the neck of the film, like anything that has to do with dinosaurs or intrepid archaeologists. But more widely? He shakes his head and smiles. And I saw the documentary. And it didnt help.
As he toldDaly, he doesnt like to overanalyse his own work too much, for fear that the attempt to understand the source of all this creativity might cause it to dry up.

Read more: https://www.theguardian.com/film/2018/jan/19/steven-spielberg-the-urgency-to-make-the-post-was-because-of-this-administration
The Best Films of 2018 So Far
The very best of 2018, from Black Panther rewriting the rules for superheroes, Gary Oldman going to war as Churchill, and Maxine Peake blazing her way through 70s sexism
All the Money in the World
"Raucous thriller about the real-life 1973 kidnapping of J Paul Gettys grandson, and the billionaires subsequent refusal to pay the ransom a film that became notorious in its own right after reshooting scenes featuring disgraced actor Kevin Spacey.
What we said: With the help of Plummers tremendous villain-autocrat performance, Ridley Scott gives us a very entertaining parable about money and what it cant buy.
Avengers: Infinity War
Third in the powerhouse Marvel series, bringing together a whole gallery of comic-book characters including Doctor Stranger, Iron Man and Black Panther for an epic showdown with supervillain Thanos.
What we said: Colossal, cataclysmic, delirious, preposterous and always surreally entertaining in the now well-established Marvel movie tradition.
BPM: 120 Beats per Minute
Eighties-set account of the Act-Up protest movement in France, which took on the medical and political establishment over the Aids crisis with guerrilla campaigns and direct action.
What we said: A passionately acted ensemble movie [that] compellingly combines elegy, tragedy, urgency and a defiant euphoria.
Beast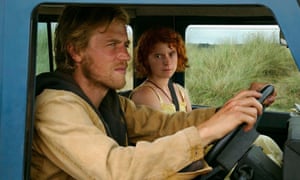 19 Bizarre and Tragic Facts About Hollywoods Child Stars
"Many of us have often wished we were famous. We fall into the trap of believing that famous people have fewer problems and live their lives surrounded by admirers.
But we know that's not really true.
Fame comes with more than its fair share of challenges and struggles.
That most evident in the cases of child actors, many of whom have lost money, freedom, or even their lives as a direct result of their involvement in show business from a young age.
Here are 19 stories of child actors, ranging from the bizarre to the downright tragic.
After appearing in the Charlie Chaplin classic The Kid at the age of 6, Jackie Coogan became one of the first child stars in film history. (You might better recognize him as Uncle Fester from The Addams Family).
As a child star, he earned an estimated $3 to $4 million. At the age of 21, he learned that all of his money had been completely squandered by his mother and stepfather on fur coats, jewelry, and expensive cars.
He successfully sued them, which led to the enactment of the California Child Actor's Bill (known colloquially as the Coogan Act).
Gary Coleman was yet another child actor whose fortune was mishandled by his adoptive parents. He sued them (along with his former business advisor) for $3.8 million in 1989.
The legal battle lasted for years until….."
Read more: http://twentytwowords.com/bizarre-and-tragic-facts-about-hollywoods-child-stars/
John Travolta keeps Brooklyn stayin' alive at event honoring actor
Hundreds of fans gathered outside pizzeria featured in Saturday Night Fever 41 years ago to catch glimpse of and dress like the actor
"Forty-one years after strutting down a Brooklyn street, merrily swinging a paint can to the sound of the Bee Gees Stayin Alive, an older, less lithe John Travolta returned on Tuesday, to be honored for his services to the now-trendy New York City borough.
Hundreds of people gathered outside Lennys Pizza in Bensonhurst, south Brooklyn, to glimpse Travolta, who brought the neighborhood to national and international consciousness in Saturday Night Fever.
The 1977 film saw his character Tony Manero disco dance, conduct troubling relationships with women and occasionally engage in punch-ups. In the opening scene, Travolta orders two slices of pizza at Lennys before combining them in a double decker-type situation. The pizzeria claims Saturday Night Fever fans regularly order the same.
This is a great day, New York state senator Martin Golden who represents the Bensonhurst neighborhood and has submitted a 1,070-word legislative resolution commending Travolta for putting Brooklyn both on the map and in Americas hearts told the crowd.
A great day for John Travolta, a great day for his family, and a great day for Brooklyn.