Steven Spielberg: The urgency to make The Post was because of Trump's administration
The director dropped everything including new blockbuster Ready Player One to tell the story of the Washington Posts decision to publish the Pentagon Papers. He talks about parallels between Nixon and Trump and why Oprah Winfrey would be a brilliant president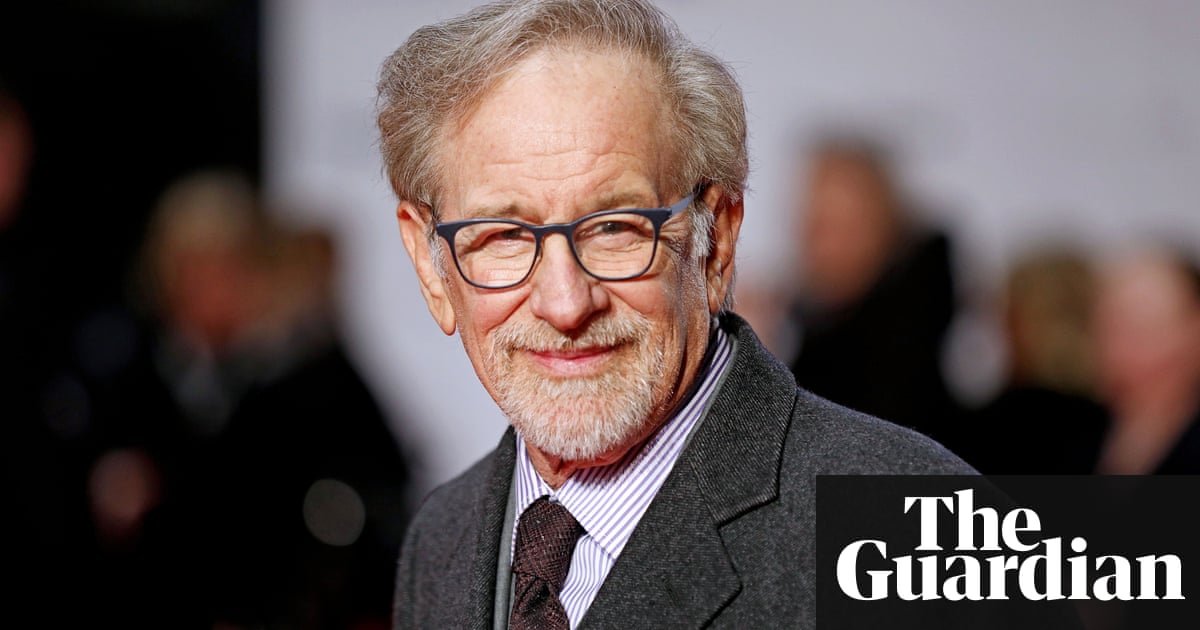 Shortly after The Sixth Sense became a global sensation, its director, M Night Shyamalan hailed on the cover of Newsweek in 2002 as the next Spielberg told an interviewer that, years earlier, he had realised the one ingenious trick that made Steven Spielberg movies so spectacularly successful. Like a soft-drink manufacturer who had stumbled on the secret recipe for Coca-Cola, Shyamalan could not believe his luck. What was Spielbergs killer formula, Shyamalan was asked. He would not say. Merely by understanding it, he had struck commercial gold and he did not plan to share it.
It didnt quite work out that way for Shyamalan, who has never matched the heights of that first hit. But I thought of his imagined revelation as I watched Spielbergs latest film. The Post stars Meryl Streep and Tom Hanks as Katharine Graham and Ben Bradlee of the Washington Post, the duo who took on the Nixon White House in 1971 to publish the Pentagon Papers, the US Department of Defenses own secret history of the Vietnam war that laid bare decades of government dishonesty.
It is a timely, absorbing story, beautifully acted and masterfully told. But what is the essential ingredient that makes it a Spielberg movie? Where is the neat narrative trick that Shyamalan thought he had spotted, the trademark device that means The Post sits in a canon that includes Jaws, Indiana Jones and Schindlers List?
Two days later, I am sitting opposite Spielberg now 71 and looking like a kindly college professor, a sweater over his shirt and tie and under his jacket about to ask the man himself. He is the most commercially successful director in cinema history, the man behind ET, Jurassic Park and dozens more. So what makes a Spielberg film?
He answers by noting that he recently saw Spielberg, a two-hour documentary by Susan Daly, detailing each stage of his storied career. Even having looked at that documentary about myself, I still cannot honestly tell you what attracts me to a project and what presses my buttons and what gets me to say yes. I cant tell you.
Really? No clue as to what the common thread that connects his work might be?
Theres a couple of movies that, yes, I see my dog tags around the neck of the film, like anything that has to do with dinosaurs or intrepid archaeologists. But more widely? He shakes his head and smiles. And I saw the documentary. And it didnt help.
As he toldDaly, he doesnt like to overanalyse his own work too much, for fear that the attempt to understand the source of all this creativity might cause it to dry up.

Read more: https://www.theguardian.com/film/2018/jan/19/steven-spielberg-the-urgency-to-make-the-post-was-because-of-this-administration
'A Star is Born,' 'First Man' And 'Widows' Are This Year's Early Oscar Front-Runners
The Coen Brothers Films Ranked!
"With the 20th anniversary re-release of The Big Lebowski, we rank the duos films (directing only), from their 1984 debut Blood Simple to this years The Ballad of Buster Spruggs
What on earth was this about? A remake of the Ealing crime-caper classic (with Tom Hanks in Alec Guinnesss crackpot mastermind role) at least proves, if proof were needed, that the Coens have excellent cinephile taste. But this was pointless and baffling. A case of No Coen Do.
What a dogs brunch of a film: a strained and unfunny black comic gang-show of big names, with one or two good gags and an admittedly intriguing turn from Brad Pitt as a dopey fitness freak.
16. The Hudsucker Proxy (1994)
This period Capraesque comedy about an ordinary guy a rather uncharismatic Tim Robbins who is elevated to corporate greatness as part of a share-price scam is an example of how the Coens comedy can sometimes lack focus: too quirky and spongy.
The Coens love of Preston Sturges resurfaced in this film that whimsically takes upon itself the title of the desperately serious social-realist movie being planned in Sturges 1941 Sullivans Travels. It is an appealing, likable film about three runaway chaingang convicts in depression America who pass themselves off as a bluegrass trio, their record somehow becoming a hit. Silly, amiable stuff that has faded with time.
More golden age Hollywood nostalgia with this cantering comedy about tinseltown: the boozers, the fixers, the divas, the hoofers, the scribblers. It features George Clooney as a none-too-bright ageing star in a cheesy toga-wearing Roman epic. The movie reminded the world what a great dancer Channing Tatum is.
Unprecedented commercial success was what the Coens found with this handsome remake of the 1969 John Wayne classic; or rather a new adaptation of the original novel by Charles Portis. Jeff Bridges was probably the only possible casting as the no-account Rooster Cogburn, with Hailee Steinfeld as his employer, the 14-year-old Mattie Ross. It is a good-natured, well-made movie, but perhaps without the strong taste of the original, or the Coens other films.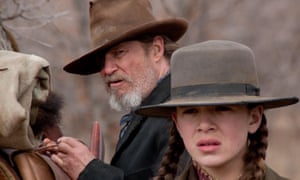 Burt Reynolds: the Easygoing Cannonball of Old-School Hollywood Manliness | Peter Bradshaw
In his heyday in movies like Smokey and the Bandit, Reynolds became a hugely popular star who embodied the twinkly-eyed mans man with a touch of the rebel
"At his peak, Burt Reynolds had the kind of face, the kind of body, the kind of masculinity and appeared in the kind of movie that hasnt been fashionable in Hollywood for decades. From 1978 to 1982, Burt Reynolds in all his easygoing ruggedness was the undisputed king: the industrys top grossing star every year in that time for increasingly unfashionable but lucrative pictures. It was a short but legendary reign, after which his awful career moves, calamitous personal investments and matrimonial woes put his star into the descendant. But, like Travolta, he enjoyed a hip and postmodern comeback in the 1990s as the porn movie mogul in Paul Thomas Andersons Boogie Nights (1997), a role with a streak of darkness which reconnected to him to the disturbing John Boorman picture that made his name in 1972, Deliverance, the story of four white salarymen who go on a trip to the Georgia wilderness, unwisely patronise the locals and encounter a situation which unlocks ruthless violence in Reynoldss character.
But Deliverance however sensational it was was a slightly atypical role for Reynolds. In his glorious, sunlit heyday, Burt Reynolds was an easygoing figure. He had a wide, handsome and very intelligent face: sometimes accessorised with a big moustache, he appeared in an outdoors-guy leather, denim, sometimes in lawmans uniform or sports kit the kind of rangy look that was later co-opted by the gay community. Reynolds had a fine singing voice and appeared opposite Dolly Parton in the musical The Best Little Whorehouse In Texas, and in 1973 released a country album called Ask Me What I Am………………….."
Read more: https://www.theguardian.com/film/2018/sep/07/burt-reynolds-the-easygoing-cannonball-of-old-school-hollywood-manliness