Tarantino apologizes for staying silent about Weinstein's alleged abuse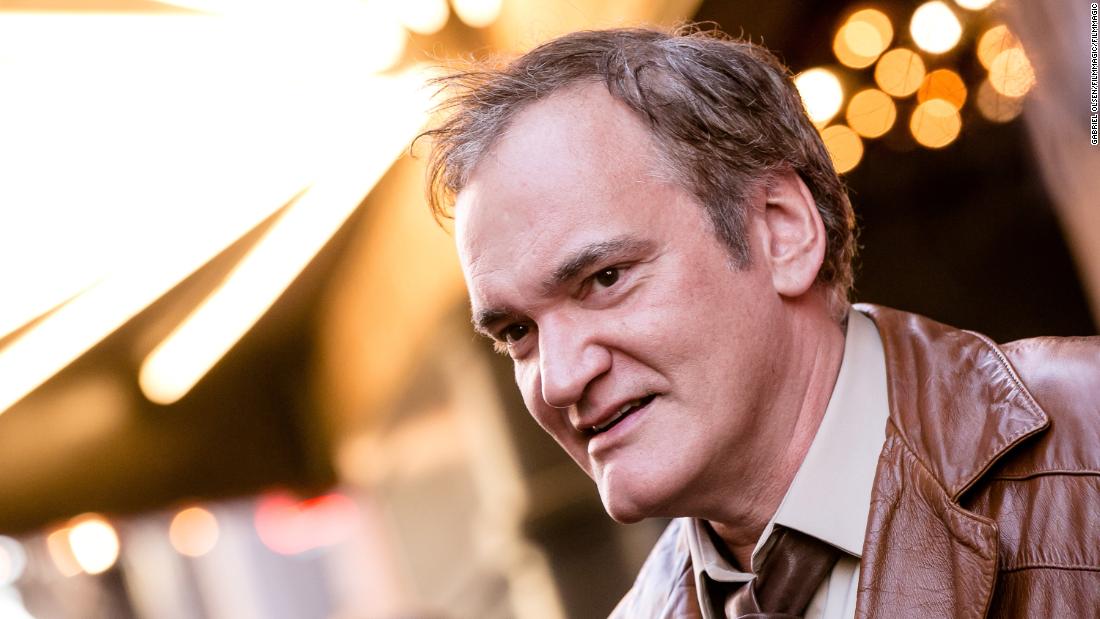 (CNN)Quentin Tarantino, the famed director and frequent Harvey Weinstein collaborator, said in an interview that he had heard accounts of abuse by Weinstein and regrets not acting on it.
"I knew enough to do more than I did," Tarantino told
The New York Times
in a story published Thursday. "There was more to it than just the normal rumors, the normal gossip. It wasn't secondhand. I knew he did a couple of these things."
"I wish I had taken responsibility for what I heard," he added. "If I had done the work I should have done then, I would have had to not work with him."
In the past two weeks, more than 40 women have come forward with allegations of rape, sexual harassment or assault since the New York Times first published an article exposing decades of Weinstein's alleged misdeeds.
Through a spokesperson, Weinstein has denied "any allegations of nonconsensual sex."
Weinstein's studio has distributed or worked on some of Tarantino's career-making films, including "Pulp Fiction," "Kill Bill," "Reservoir Dogs" and "Inglourious Basterds."
In his interview with the Times, Tarantino said he was familiar with some of the allegations against Weinstein that were detailed in reports by the Times and
The New Yorker
this month.
Tarantino said his knowledge of at least one allegation goes back to 1995, when his then-girlfriend Mira Sorvino told him Weinstein made unwelcome advances.
At the time, Tarantino said, he thought it was an isolated incident.
"I thought Harvey was hung up on her in this Svengali kind of way," he said. "Because he was infatuated with her, he horribly crossed the line."
Over the years, Tarantino said he heard more stories about Weinstein. He said he knew actress Rose McGowan had reached a settlement with the producer.
But he stayed silent. "I chalked it up to a '50s-'60s era image of a boss chasing a secretary around the desk," he told the Times. "As if that's O.K. That's the egg on my face right now."
Tarantino also called on Hollywood to alter its culture, saying men have "almost tolerated" a "Jim Crow-like system" that's harmed women.
Weinstein is currently the target of three investigations from authorities in New York, Los Angeles and London. He's also been fired from the helm of The Weinstein Co. and barred from The Academy of Motion Picture Arts and Sciences.
Tarantino said he has reached out to Weinstein since the scandal became public, but Weinstein has not responded.
Read more: http://www.cnn.com/2017/10/19/entertainment/quentin-tarantino-harvey-weinstein/index.html
How 'Captain Marvel' pays tribute to the late, great Stan Lee
Stan Lee at the premiere of Marvel's 'Captain America: Civil War' in 2016.
Image: Getty Images
"In keeping with Marvel Cinematic Universe, Captain Marvel features a Stan Lee cameo. What is a little different this time, though, is how it plays out in the movie.
Shortly after Vers (a.k.a. Carol Danvers, a.k.a. Captain Marvel) lands on Earth, she finds herself on a train, trying to spot the shapeshifting Skrull among all the ordinary-looking human passengers.
At one point, her eyes fall upon an elderly man conspicuously reading a Mallrats script. It's Stan Lee, practicing his lines for his cameo in that other movie. "Trust me, true believer," he mutters to himself. You can watch that entire Mallrats scene below:
The Captain Marvel scene was originally written by directors Anna Boden and Ryan Fleck as just another fun, funny appearance by the comics legend. But after his passing in November, the filmmakers felt compelled to update the sequence to acknowledge the "gravitas" of the moment.
"Instead of just the pure laugh we had, we had a little bit of a smile from Captain Marvel in response to it, and she kind of breaks character for a moment," Boden told me during an interview in Los Angeles last month. "I think it reflects a little bit of what the audience is feeling, and we allowed that to happen."
In the finished cut of Captain Marvel, Vers' gaze lingers on him for a few moments and she smiles to herself, before moving on with the rest of her quest. At the screening I attended, the audience definitely appreciated the homage – there were sighs, moans, and even a smattering of applause.
That cameo is actually the second of two Lee shout-outs in the film. The first occurs right at the start. The usual Marvel Studios opening fanfare is replaced by a special Lee-centric version, featuring all his many cameos across various Marvel movies………………………………………………."
Read more: https://mashable.com/article/captain-marvel-stan-lee-cameo/
'A Star Is Born' takes a theatrical victory lap with bonus footage
Lady Gaga and Bradley Cooper in 'A Star Is Born.'
Image: warner bros.
"After winning an Oscar for best original song, A Star Is Born is returning to theaters for one week with some new bonus footage.
A Star Is Born is taking its Oscar victory lap starting on Friday at more than 1,100 theaters, giving fans and new viewers a chance to see 12 minutes of bonus footage, The Hollywood Reporter reported Wednesday. The new footage includes extended song performances, new song performances, and Lady Gaga's a cappella rendition of "Shallow."
"Shallow," written by Lady Gaga, Mark Daniel Ronson, Anthony Rossomando, and Andrew Wyatt, earned the movie Best Original Song at the Academy Awards on Sunday. A Star Is Born was nominated for a total eight awards, including Best Picture. "Shallow" also earned two Grammys earlier in February……………………………………………………….."
Read more: https://mashable.com/article/a-star-is-born-extended-cut-new-song/
Here's a complete list of every winner at the 2019 Oscars
Image: mashable composite
"Welcome to the 2019 Oscars, where it's Queen vs. Queen Anne, A Star Is Born's fourth time up to bat, a victory lap for Wakanda fans, and so much more.
Last year was packed with some incredible films. In a tight race to determine the best of the best (according to the Academy of Motion Picture Arts and Sciences), it all comes down to one big night at the Dolby Theater in Hollywood.
Below, updating live, are all the winners at the 91st Academy Awards — and the Oscar goes to…
Best Picture
Black Panther
BlacKkKlansman
Bohemian Rhapsody
The Favourite
Green Book — WINNER
Roma
A Star Is Born
Vice
Best Actor
Christian Bale, Vice
Bradley Cooper, A Star Is Born
Willem Dafoe, At Eternity's Gate
Rami Malek, Bohemian Rhapsody — WINNER
Viggo Mortensen, Green Book
Best Actress
Yalitza Aparicio, Roma
Glenn Close, The Wife
Olivia Colman, The Favourite — WINNER
Lady Gaga, A Star Is Born
Melissa McCarthy, Can You Ever Forgive Me?
Best Supporting Actor
Mahershala Ali, Green Book — WINNER
Adam Driver, BlacKkKlansman
Sam Elliott, A Star Is Born
Richard E. Grant, Can You Ever Forgive Me?
Sam Rockwell, Vice
Best Supporting Actress
Amy Adams, Vice
Marina de Tavira, Roma
Regina King, If Beale Street Could Talk — WINNER
Emma Stone, The Favourite
Rachel Weisz, The Favourite
Best Director
Spike Lee, BlacKkKlansman
Pawel Pawlikowski, Cold War
Yorgos Lanthimos, The Favourite
Alfonso Cuarón, Roma — WINNER
Adam McKay, Vice………………………………………………………………………………"
See the rest of the list here: https://mashable.com/article/oscars-winners-list-2019/