Tarantino apologizes for staying silent about Weinstein's alleged abuse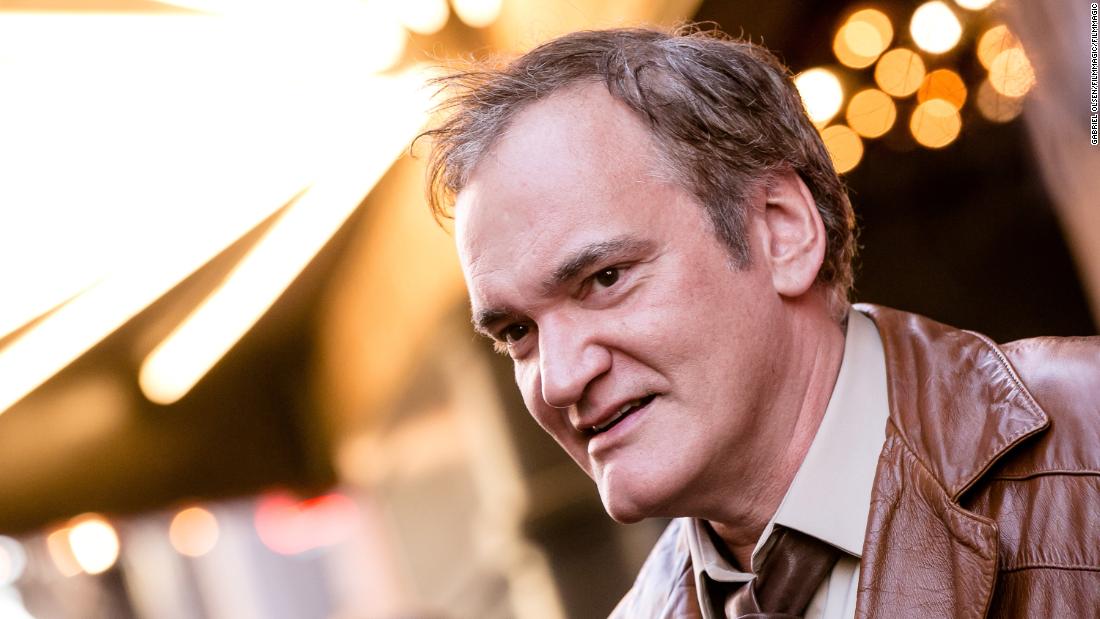 (CNN)Quentin Tarantino, the famed director and frequent Harvey Weinstein collaborator, said in an interview that he had heard accounts of abuse by Weinstein and regrets not acting on it.
"I knew enough to do more than I did," Tarantino told
The New York Times
in a story published Thursday. "There was more to it than just the normal rumors, the normal gossip. It wasn't secondhand. I knew he did a couple of these things."
"I wish I had taken responsibility for what I heard," he added. "If I had done the work I should have done then, I would have had to not work with him."
In the past two weeks, more than 40 women have come forward with allegations of rape, sexual harassment or assault since the New York Times first published an article exposing decades of Weinstein's alleged misdeeds.
Through a spokesperson, Weinstein has denied "any allegations of nonconsensual sex."
Weinstein's studio has distributed or worked on some of Tarantino's career-making films, including "Pulp Fiction," "Kill Bill," "Reservoir Dogs" and "Inglourious Basterds."
In his interview with the Times, Tarantino said he was familiar with some of the allegations against Weinstein that were detailed in reports by the Times and
The New Yorker
this month.
Tarantino said his knowledge of at least one allegation goes back to 1995, when his then-girlfriend Mira Sorvino told him Weinstein made unwelcome advances.
At the time, Tarantino said, he thought it was an isolated incident.
"I thought Harvey was hung up on her in this Svengali kind of way," he said. "Because he was infatuated with her, he horribly crossed the line."
Over the years, Tarantino said he heard more stories about Weinstein. He said he knew actress Rose McGowan had reached a settlement with the producer.
But he stayed silent. "I chalked it up to a '50s-'60s era image of a boss chasing a secretary around the desk," he told the Times. "As if that's O.K. That's the egg on my face right now."
Tarantino also called on Hollywood to alter its culture, saying men have "almost tolerated" a "Jim Crow-like system" that's harmed women.
Weinstein is currently the target of three investigations from authorities in New York, Los Angeles and London. He's also been fired from the helm of The Weinstein Co. and barred from The Academy of Motion Picture Arts and Sciences.
Tarantino said he has reached out to Weinstein since the scandal became public, but Weinstein has not responded.
Read more: http://www.cnn.com/2017/10/19/entertainment/quentin-tarantino-harvey-weinstein/index.html
Madonna to direct movie based on life of ballerina Michaela DePrince
MGM announces the singer will direct Taking Flight, the story of DePrinces journey from war orphan in Sierra Leone to world-class ballerina
Madonna is to return to the movies after a seven-year absence to direct Taking Flight, a feature film based on the life of Michaela DePrince, a war orphan from Sierra Leone who became a leading ballerina.
According to Deadline, Hollywood studio MGM has been developing the project since 2015 when it acquired the rights to DePrinces memoir, co-written with her adoptive mother, Elaine.
Michaelas journey resonated with me deeply as both an artist and an activist who understands adversity, Madonna said. We have a unique opportunity to shed light on Sierra Leone, and let Michaela be the voice for all the orphaned children she grew up beside. I am honoured to bring her story to life.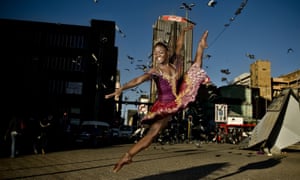 Read more: https://www.theguardian.com/film/2018/mar/14/madonna-to-direct-movie-based-on-life-of-ballerina-michaela-deprince
'Black Panther' Hits $1 Billion Mark In Worldwide Box Office Numbers
"Black Panther" has surpassed $1 billion at the worldwide box office, challenging industry norms about films with black casts.
The international success of "Black Panther" has challenged the myth that films with predominately black casts don't sell and it helps unravel "unwritten Hollywood rules," Jeff Bock, a senior analyst at entertainment research firm Exhibitor Relations, told The New York Times.
"I think about it like a wall crumbling," Bock said. "In terms of 'Black Panther,' no studio can say again, 'Oh, black movies don't travel, overseas interest will be minimal.'"
Stars of the film, including Chadwick Boseman, Lupita Nyong'o and Danai Gurira, have spoken out about the importance of representation in the movie. "Black Panther," which is set in the fictional country of Wakanda, shows the possibilities of an African society untouched by colonialism and gender inequity.
"I think there's a thirst for these images," Boseman told NBC. "There's a real thirst for black superheroes."
Marvel Studios President Kevin Feige confirmed this week that a "Black Panther" sequel is in the works. Feige told Entertainment Weekly that there was "nothing specific to reveal" about the next movie but added that "we absolutely will do that."
Read more: http://www.huffingtonpost.com/entry/black-panther-billion-dollars-top-domestic_us_5a9ef739e4b002df2c5e6fd7
Keegan-Michael Key's reaction to Jordan Peele's Oscar win will make you emotional
Find yourself a friend who loves you this much.
Jordan Peele had a historic moment last night when he won the Academy Award for Best Original Screenplay for his debut solo film, Get Out.
He became the first African-American screenwriter to win this category—and no one was prouder of him than his old Key and Peele partner, Keegan-Michael Key.
Key and Peele were the creators of the aptly titled sketch comedy series that ran on Comedy Central for five seasons, from 2012 to 2015.
Key was absolutely thrilled to see his "partner in laughs" snag his first Oscar.
Just look at that ecstatic jump!
Look how happy Keegan-Michael Key was when Jordan Peele won! #Oscars

(