Tarantino responds to Uma Thurman crash claim: 'The biggest regret of my life'
Quentin Tarantino has given his version of events during the making of Kill Bill, which Thurman has described as dehumanisation to the point of death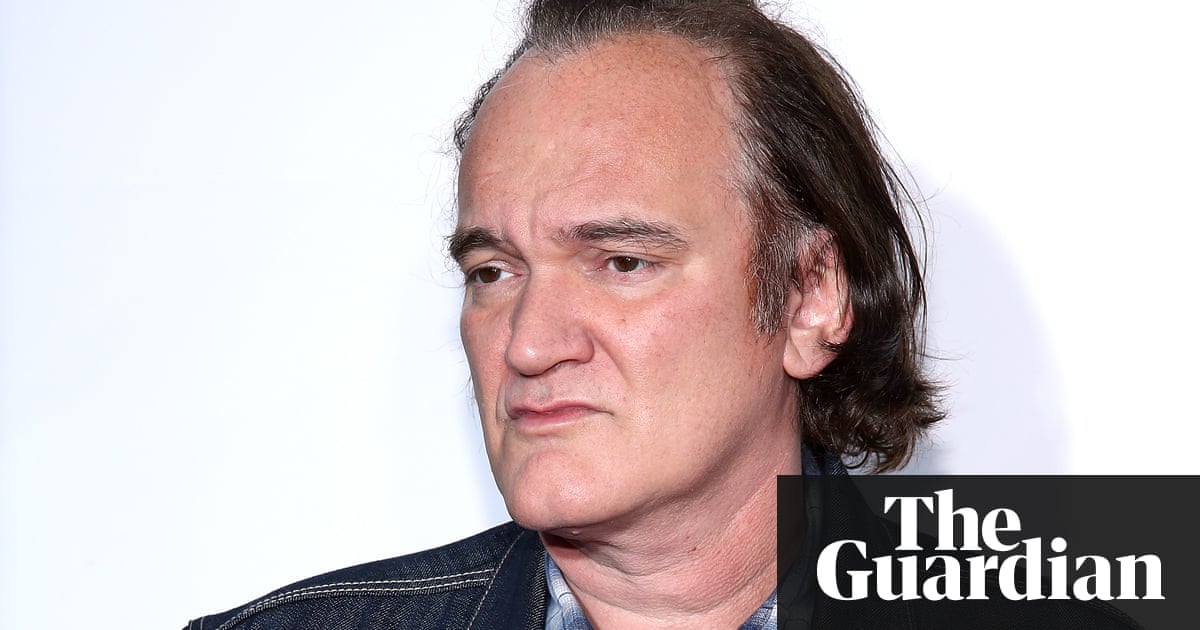 Tarantino responds to Uma Thurman crash claim: 'The biggest regret of my life'
Quentin Tarantino has given his version of events during the making of Kill Bill, which Thurman has described as dehumanisation to the point of death
Quentin Tarantino has responded to allegations that he forced actor Uma Thurman into unsafe working conditions during the filming of Kill Bill, calling his decision to get her to perform a stunt the biggest regret of my life.
Thurman accused the writer and director known for his ultra-violent films, including Pulp Fiction, Reservoir Dogs, Death Proof and the Kill Bill series of bullying her during filming into driving an unsafe car that then crashed, calling the incident dehumanisation to the point of death.
I am guilty, for putting her in that car, but not the way that people are saying I am guilty of it, Tarantino told Deadline, claiming that nobody in the filming team that day considered the drive a stunt. It was just driving. None of us looked at it as a stunt. Maybe we should have, but we didnt. Im sure when it was brought up to me, that I rolled my eyes and was irritated. But Im sure I wasnt in a rage and I wasnt livid.
Tarantino supported Thurmans assertions that he had asked her to drive at a particular speed so that her hair would be blowing. At the last minute, due to concerns about the light changing, the direction of the drive was reversed but the road was not tested in this direction before Thurman drove it, Tarantino said.
I told her it would be OK. I told her the road was a straight line. I told her it would be safe. And it wasnt. I was wrong. I didnt force her into the car. She got into it because she trusted me. And she believed me.
On the same day that Tarantino tried to address the resulting criticism, audio also emerged of him apparently defending fellow director Roman Polanskis sexual assault of a 13-year-old in 1977, saying she was down with it and that rape was a buzzword that didnt apply to the situation.
In a 2003 interview with Howard Stern, Tarantino said of Polanski: He didnt rape a 13-year-old. It was statutory rape … he had sex with a minor. Thats not rape. To me, when you use the word rape, youre talking about violent, throwing them down its like one of the most violent crimes in the world … Throwing the word rape around is like throwing the word racist around. It doesnt apply to everything people use it for … She wanted to have [sex]! Dated the guy!
Tarantino told the New York Times in October last year that, with regard to the alleged misconduct of film producer Harvey Weinstein: I knew enough to do more than I did … I wish I had taken responsibility for what I heard.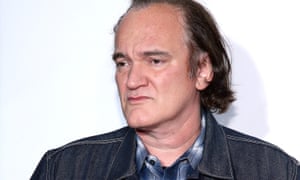 Read more: https://www.theguardian.com/film/2018/feb/06/tarantino-responds-to-uma-thurman-crash-claim
'Too Much, Too Fast': Disney to scale back production of Star Wars movies
After the disappointing box office performance of Solo: A Star Wars Story, Disney CEO Bob Iger says fans can expect some slowdown
"After months of rumor and speculation, Disney CEO Bob Iger has confirmed that its production and release of Star Wars movies will be scaled back.
Iger admitted that he had made a mistake, and that there had been too much, too fast in an interview with the Hollywood Reporter, after it put him at the top of its list of the most powerful people in the entertainment industry.
He added: You can expect some slowdown were going to be a little bit more careful about volume and timing.
Disney had received considerable criticism after the disappointing box-office performance of Solo: A Star Wars Story, the second of the anthology spinoffs designed to run alongside the core main Episode narratives and to alternate with them in the release schedules. Solo had a troubled production history, during which the directors Phil Lord and Christopher Miller were replaced by Ron Howard, and was released in May 2018, only six months after Star Wars: The Last Jedi. Solos box office figures were considerably poorer than those of Rogue One, the previous Star Wars anthology spinoff from 2016, and is on course to become the first film in the franchise to lose money. The suggestion is that Disney failed to anticipate franchise fatigue.
Iger did not elaborate on the future of the two spinoffs believed to be in development a Boba Fett film to be directed by James Mangold and an Obi-Wan Kenobi film with Stephen Daldry rumoured to direct but did confirm that Game of Thrones creators David Benioff and DB Weiss are developing [Star Wars] sagas of their own.
However, Igers comments appear to back up the supposition that Disney and Lucasfilm will be concentrating on the main episodes, and he confirmed that JJ Abrams is busy making [Episode] IX. Abrams as yet untitled film is due for release in December 2019……………."
Read more: https://www.theguardian.com/film/2018/sep/21/star-wars-disney-to-scale-back-production-solo
Peter Dinklage gets yet another Emmy for his role as Tyrion Lannister
Peter Dinklage wins yet another Emmy for his role in 'Game of Thrones.'
Image: hbo
Peter Dinklage won his third Emmy for most outstanding supporting actor in a drama series at the Emmys on Monday.
Dinklage, who plays the iconic Tyrion Lannister in HBO's Game of Thrones, was nominated alongside fellow Game of Thrones actor Nikolaj Coster-Waldau, who plays his brother Jaime Lannister.
For his work as Tyrion, Dinklage has been nominated in the category seven times, winning in 2011, 2015, and now 2018.
In his acceptance speech, Dinklage thanked Coster-Waldau, who earned his first Emmy nomination for his work on Game of Thrones this year.
Hopefully both actors survive the final season of Game of Thrones coming in 2019, or at least get one more nomination next year if they do meet their demise.
'Green Book' Wins Toronto Film Festival's People's Choice Award
Peter Farrelly's "Green Book" has won the Grolsch People's Choice Award at the 2018 Toronto International Film Festival, TIFF announced at an awards ceremony on Sunday.
The film, which tells the true story of an Italian-American nightclub bouncer (Viggo Mortensen) who serves as the chauffeur for a black pianist (Mahershala Ali) on a tour through the Deep South in the early 1960s, opened at the festival on Tuesday and was an instant hit with audiences and critics, although Bradley Cooper's "A Star Is Born" had been considered the likely winner of the People's Choice Award.
Runners-up for the award were Barry Jenkins' lyrical James Baldwin adaptation "If Beale Street Could Talk" and Alfonso Cuaron's moving memory piece "Roma."
In the past, Toronto audience members voted by depositing their ticket stubs in a box at the theater, or by using the TIFF app — festival organizers took into account the size of the theaters in which each film screened — with the films that received votes from the largest percentage of their audience winning the prizes…………………"
Read More Here: https://www.thewrap.com/green-book-wins-toronto-film-festivals-peoples-choice-award/