Tarantino responds to Uma Thurman crash claim: 'The biggest regret of my life'
Quentin Tarantino has given his version of events during the making of Kill Bill, which Thurman has described as dehumanisation to the point of death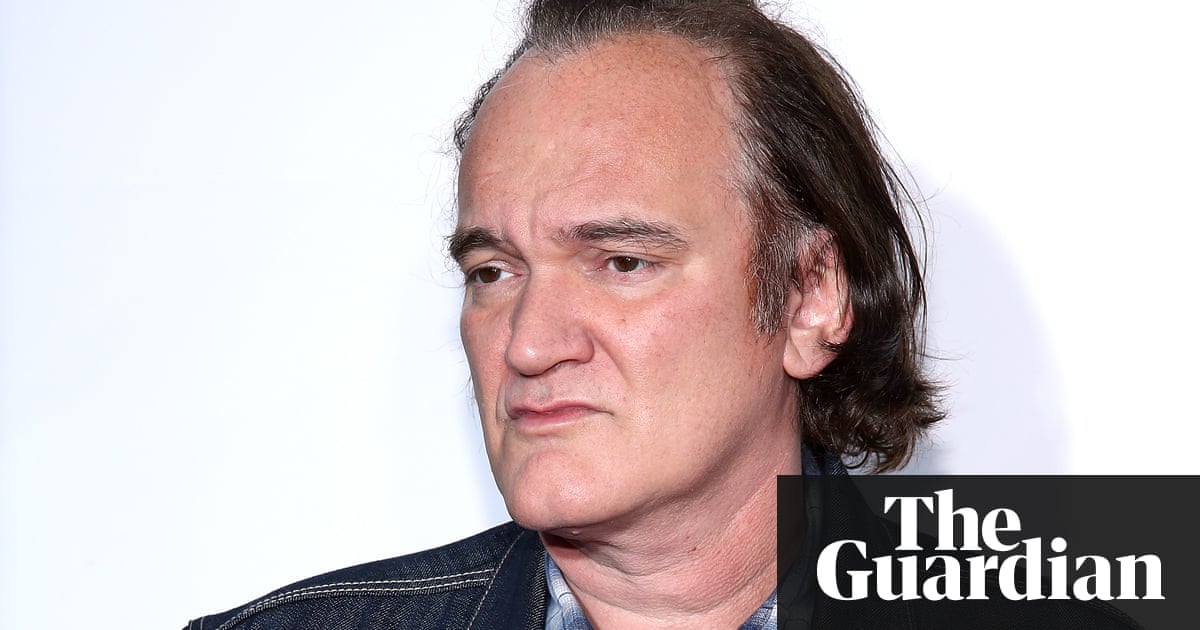 Tarantino responds to Uma Thurman crash claim: 'The biggest regret of my life'
Quentin Tarantino has given his version of events during the making of Kill Bill, which Thurman has described as dehumanisation to the point of death
Quentin Tarantino has responded to allegations that he forced actor Uma Thurman into unsafe working conditions during the filming of Kill Bill, calling his decision to get her to perform a stunt the biggest regret of my life.
Thurman accused the writer and director known for his ultra-violent films, including Pulp Fiction, Reservoir Dogs, Death Proof and the Kill Bill series of bullying her during filming into driving an unsafe car that then crashed, calling the incident dehumanisation to the point of death.
I am guilty, for putting her in that car, but not the way that people are saying I am guilty of it, Tarantino told Deadline, claiming that nobody in the filming team that day considered the drive a stunt. It was just driving. None of us looked at it as a stunt. Maybe we should have, but we didnt. Im sure when it was brought up to me, that I rolled my eyes and was irritated. But Im sure I wasnt in a rage and I wasnt livid.
Tarantino supported Thurmans assertions that he had asked her to drive at a particular speed so that her hair would be blowing. At the last minute, due to concerns about the light changing, the direction of the drive was reversed but the road was not tested in this direction before Thurman drove it, Tarantino said.
I told her it would be OK. I told her the road was a straight line. I told her it would be safe. And it wasnt. I was wrong. I didnt force her into the car. She got into it because she trusted me. And she believed me.
On the same day that Tarantino tried to address the resulting criticism, audio also emerged of him apparently defending fellow director Roman Polanskis sexual assault of a 13-year-old in 1977, saying she was down with it and that rape was a buzzword that didnt apply to the situation.
In a 2003 interview with Howard Stern, Tarantino said of Polanski: He didnt rape a 13-year-old. It was statutory rape … he had sex with a minor. Thats not rape. To me, when you use the word rape, youre talking about violent, throwing them down its like one of the most violent crimes in the world … Throwing the word rape around is like throwing the word racist around. It doesnt apply to everything people use it for … She wanted to have [sex]! Dated the guy!
Tarantino told the New York Times in October last year that, with regard to the alleged misconduct of film producer Harvey Weinstein: I knew enough to do more than I did … I wish I had taken responsibility for what I heard.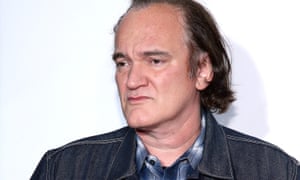 Read more: https://www.theguardian.com/film/2018/feb/06/tarantino-responds-to-uma-thurman-crash-claim
'Logan' director James Mangold said to take on Boba Fett spinoff
Image: Lucasfilm
Fan favorite bounty hunter Boba Fett may finally be getting his own movie, if a new report is to be believed.
James Mangold has just been set to write and direct a spinoff about the Star Wars bounty hunter, according to The Hollywood Reporter. Mangold's recent credits include Logan and The Wolverine.
The news comes just as another character-centric Star Wars spinoff, Solo: A Star Wars Story, hits theaters.
Han Solo and Boba Fett aren't the only Star Wars characters embarking on standalone adventures. Lucasfilm allegedly has a number of unofficial spinoff projects in development, including a movie about Obi-Wan Kenobi that reportedly has Stephen Daldry in talks to direct.
The possibility of a Boba Fett movie has been swirling for some time now. A number of reports have said the bounty hunter was the subject of the film that director Josh Trank was working on — until Lucasfilm fired him after his antics on the set of Fantastic Four.
More recently, Simon Kinberg was rumored to be producing a Boba Fett project. It's unclear if he's involved with Mangold's film.
No official confirmation or release date has been announced for the Boba Fett film, and no plot details were revealed in the report.
Read more: https://mashable.com/2018/05/24/boba-fett-spinoff-star-wars/
Jake Gyllenhaal Set To Star As Villain In 'Spider-Man' Sequel
Despite not being named Chris, actor Jake Gyllenhaal is a famous white guy with a jawline, so it was only a matter of time before he ended up in a superhero movie.
While he's resisted the allure of tights and a cape for years, reports are now circulating that the Oscar nominee is in talks to star as the villain in the already announced sequel to "Spider-Man: Homecoming," according to Variety.
Gyllenhaal will reportedly play Mysterio, a big bad who's been a pain in Spidey's side throughout comic book history. His most well-known alter-ego is Quentin Beck, a special effects expert turned supervillain who manipulates reality to disarm his foes.
While the fate of everybody's favorite web slinger was left up in the air after the events of "Avengers: Infinity War," we know he'll live another day in the next film in the franchise alongside Zendaya, Marisa Tomei and Michael Keaton as Vulture.
Jon Watts will also return as director with Jonathan Goldstein and John Francis Daley writing the script.
Gyllenhaal has flirted with the superhero universe once before, as he was close to replacing the original Spider-Man, aka Toby Maguire, after the actor's injury on the set of "Seabiscuit." Alas, it was not meant to be and Maguire returned for two more sequels and Gyllenhaal went on star in "Brokeback Mountain."
But don't let his serious dramatic pedigree fool you. Gyllenhaal has always been a fan of the genre, even as his tastes have skewed further away from blockbuster fare.
"Superhero movies have inspired me. I remember when I saw 'Thor" I was really inspired," he said at SXSW in 2016. "There's a reason for myth. They are so moving and so important."
Read more: http://www.huffingtonpost.com/entry/jake-gyllenhaal-set-to-star-as-villain-in-spider-man-sequel_us_5b02fbaae4b07309e05afde7
'American Animals' is a based-on-a-true-story crime drama with a documentary twist
American Animals stars Evan Peters, Barry Keoghan, Blake Jenner, and Jared Abrahamson as four college kids who plot to steal a priceless book.
It also features Warren Lipka, Spencer Reinhard, Chas Allen, and Eric Borsuk – the lead characters' real-life counterparts, and the people who actually perpetrated that heist.
That documentary element sets American Animals apart from your typical Hollywood crime drama, reminding us that, as director Bart Layton puts it, "these are real people, these are real decisions, there are real consequences."
The real guys add new context to everything we're seeing, questioning and commenting on the proceedings with the hard-won benefit of hindsight.
Whether these talking heads actually do make for a "more interesting film," as Layton promises, is up to us to decide.
But they've definitely got us eager to find out. Count that as a win.
American Animals is in theaters starting June 1.
Read more: https://mashable.com/2018/05/17/american-animals-exclusive-trailer/