Tarantino responds to Uma Thurman crash claim: 'The biggest regret of my life'
Quentin Tarantino has given his version of events during the making of Kill Bill, which Thurman has described as dehumanisation to the point of death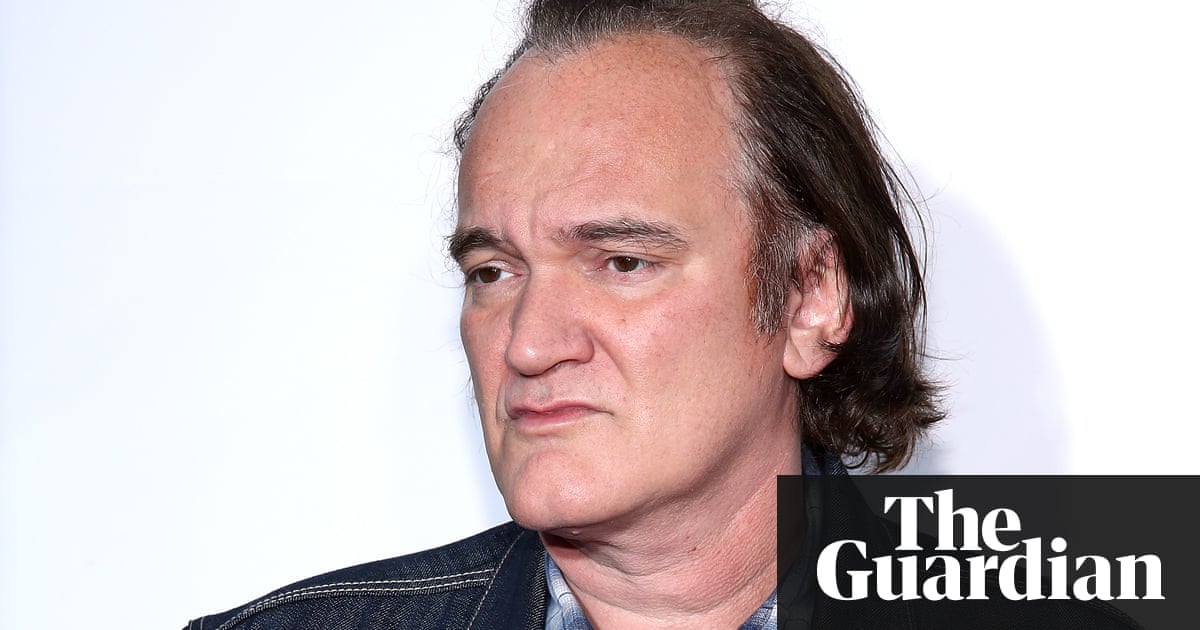 Tarantino responds to Uma Thurman crash claim: 'The biggest regret of my life'
Quentin Tarantino has given his version of events during the making of Kill Bill, which Thurman has described as dehumanisation to the point of death
Quentin Tarantino has responded to allegations that he forced actor Uma Thurman into unsafe working conditions during the filming of Kill Bill, calling his decision to get her to perform a stunt the biggest regret of my life.
Thurman accused the writer and director known for his ultra-violent films, including Pulp Fiction, Reservoir Dogs, Death Proof and the Kill Bill series of bullying her during filming into driving an unsafe car that then crashed, calling the incident dehumanisation to the point of death.
I am guilty, for putting her in that car, but not the way that people are saying I am guilty of it, Tarantino told Deadline, claiming that nobody in the filming team that day considered the drive a stunt. It was just driving. None of us looked at it as a stunt. Maybe we should have, but we didnt. Im sure when it was brought up to me, that I rolled my eyes and was irritated. But Im sure I wasnt in a rage and I wasnt livid.
Tarantino supported Thurmans assertions that he had asked her to drive at a particular speed so that her hair would be blowing. At the last minute, due to concerns about the light changing, the direction of the drive was reversed but the road was not tested in this direction before Thurman drove it, Tarantino said.
I told her it would be OK. I told her the road was a straight line. I told her it would be safe. And it wasnt. I was wrong. I didnt force her into the car. She got into it because she trusted me. And she believed me.
On the same day that Tarantino tried to address the resulting criticism, audio also emerged of him apparently defending fellow director Roman Polanskis sexual assault of a 13-year-old in 1977, saying she was down with it and that rape was a buzzword that didnt apply to the situation.
In a 2003 interview with Howard Stern, Tarantino said of Polanski: He didnt rape a 13-year-old. It was statutory rape … he had sex with a minor. Thats not rape. To me, when you use the word rape, youre talking about violent, throwing them down its like one of the most violent crimes in the world … Throwing the word rape around is like throwing the word racist around. It doesnt apply to everything people use it for … She wanted to have [sex]! Dated the guy!
Tarantino told the New York Times in October last year that, with regard to the alleged misconduct of film producer Harvey Weinstein: I knew enough to do more than I did … I wish I had taken responsibility for what I heard.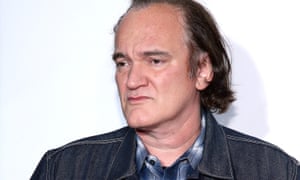 Read more: https://www.theguardian.com/film/2018/feb/06/tarantino-responds-to-uma-thurman-crash-claim
Spielberg Casts 17 Year Old Youtuber as Maria in West Side Story
Director Lord Steven Spielberg has plucked a relatively unknown 17-year-old schoolgirl from the depths of the internet and dropped her right in the middle of his upcoming most-likely box office gold hit movie West Side Story. The 72-year-old ET director is helming the modern adaption of the classic musical, and felt New Jersey student Rachel Zegler would make a perfect Maria, once made famous by late screen siren Natalie Wood in the 1961 original. The student will star alongside Ansel Elgort, who is in the role of Tony in the movie that is bound to be take all our money in tickets.
Read more:  https://metro.co.uk/2019/01/15/steven-spielberg-casts-17-year-old-youtuber-latest-probable-blockbuster-west-side-story-8346545/?ito=cbshare
Netflix is begging people to stop doing the 'Bird Box' challenge
Always look where you're driving, no matter what they do in 'Bird Box.'
Image:  Netflix
"Despite warnings from Netflix and just general common sense, it looks like people are still participating in that stupid Bird Box Challenge. Now, it has reportedly caused a car crash.
On Friday morning, the Layton Police Department of Layton, Utah shared the images showing the aftermath of a car crash in which one of the drivers was allegedly trying to drive with their eyes covered. They reportedly called out the Bird Box Challenge specifically.
Bird Box Challenge while driving…predictable result. This happened on Monday as a result of the driver covering her eyes while driving on Layton Parkway. Luckily no injuries. pic.twitter.com/4DvYzrmDA2

— Layton Police (@laytonpolice) January 11, 2019
Police told KSL that the driver, a 17-year-old girl, was driving the pickup truck seen in the photos above on Monday when the incident occurred. Additionally, Layton Police Lt. Travis Lyman said of the 17-year-old driver:
"Apparently, as a part of this 'Bird Box Challenge,' (the driver) used her beanie to pull over her eyes as she was driving on Layton Parkway, and she ended up losing control of her car and skidded into the westbound lanes of Layton Parkway and hit another car and ended up hitting a light pole as well."
Of course, if you've seen Bird Box, you know there's a scene in which several characters make a white-knuckle drive in a car with the windows covered, and it's hardly a smooth ride.
It's also — and I can't believe we're at the point where this actually has to be said — an incredibly dangerous stunt to pull off the in real world.
Luckily, no one was hurt as a result of the crash. But whatever punishment the driver faces, authorities should also consider revoking their Netflix account if this is how they're gonna behave."
Read more: https://mashable.com/article/bird-box-challenge-car-accident/
Two ties and more surprises at the Critics' Choice Awards
(CNN)Hollywood's award season festivities continued Sunday with the Critics' Choice Awards.
"She went on to tie for best actress in a motion picture with Glenn Close, who won for "The Wife."
That wasn't the only category with a double win. Amy Adams and Patricia Arquette tied for best actress in a movie made for TV or limited series and they gave a joint impromptu speech.
The historical comedy-drama "The Favourite," starring Olivia Colman, Emma Stone and Rachel Weisz, took the lead with 14 nominations and took home the award for best acting ensemble.
Mahershala Ali and Regina King, who each won Golden Globe awards one week ago, were acknowledged again for their respective performances in "Green Book" and "If Beale Street Could Talk."
It was a big night for "The Assassination of Gianni Versace: American Crime Story." Darren Criss won the best actor in a movie made for TV or limited series for his role as Andrew Cunanan and the show took home the award for best limited series.
The big prize of the night went to the Netflix drama "Roma" for best picture.
See below for the complete list of nominees and winners."
Best Picture
"Black Panther"
"BlacKkKlansman"
"The Favourite"
"First Man"
"Green Book"
"If Beale Street Could Talk"
"Mary Poppins Returns"
"Roma" *WINNER
"A Star Is Born"
"Vice"
Best Actor
Christian Bale, "Vice" *WINNER
Bradley Cooper, "A Star Is Born"
Willem Dafoe, "At Eternity's Gate"
Ryan Gosling, "First Man"
Ethan Hawke, "First Reformed"
Rami Malek, "Bohemian Rhapsody"
Viggo Mortensen, "Green Book"
Best Actress
Yalitza Aparicio, "ROMA"
Emily Blunt, "Mary Poppins Returns"
Glenn Close, "The Wife" *WINNER
Toni Collette, "Hereditary"
Olivia Colman, "The Favourite"
Lady Gaga, "A Star Is Born" *WINNER
Melissa McCarthy, "Can You Ever Forgive Me?"
Read more: https://www.cnn.com/2019/01/13/entertainment/critics-choice-awards-winners/index.html