The 20 Best Music Documentaries Ranked!
We rate the best films on the music scene down the decades, from Bob Dylan to Blur, Anvil to Amy Winehouse
Charming Belgian TV presenter Marcel Vanthilt tries to get to grips with the New York rap scene. Interviewees include LL Cool J and Schoolly D, but this featurette is as alert to social nuances as musical ones.
This catches Blur on the brink of the Britpop explosion, looking keen but confused, and often the worse for wear. Car-crash highlights include Damon Albarn falling off a speaker and John Peel expressing amusing indifference to their music.
Canvey Island pub-rock combo Dr Feelgood get the movie treatment from The Great RocknRoll Swindle director Julien Temple.
17. Amy (2015)
Asif Kapadias Oscar-winning film about Amy Winehouse expertly stitches together everything from home movies brimming with hope to end-of-the-line concert appearances when the jig was truly up.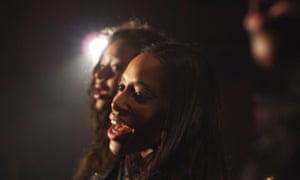 See the Rest of the List Here: https://www.theguardian.com/film/2018/sep/20/20-best-music-documentaries-ranked-rock-pop
Princess Diana was set to star in sequel to The Bodyguard with Kevin Costner
Actor has confirmed the late Princess of Wales was keen to play role after conversations instigated by Sarah Ferguson
"Kevin Costner has confirmed that the late Princess of Wales was set to star alongside him in a sequel to 1992 hit The Bodyguard, in which he starred as an agent assigned to protect a pop star played by Whitney Houston.
Speaking to PeopleTV, Costner said that he, Diana and producers were eager to get the project off the ground."
The 10 best films of 2019 (so far)
"It's been a rough ride, but here we finally are at the end of a long year. Pop the champagne! Raise your glasses! We've done it, guys! We've suffered and struggled and lived to tell the tale!
Except, wait… what's that you're telling me? We're only halfway through 2019? And we need to do all of this all over again before we're finally done with this year?
Ugh.
Well, at least we've got the movies to help pass the time. The first half of 2019 has already given us so many new films to treasure — to laugh at, marvel at, ponder, or feel omg-so-SEEN by. Here are some of our favorites so far:
10. John Wick: Chapter 3 – Parabellum
The third entry in the John Wick saga digs ever deeper into the gloriously absurd mythology of this particular underworld, turning up killer dogs, gold-minting factories, punctilious bureaucrats, and even a handful of gushing John Wick fanboys………………………"
Why the dance numbers in the new 'Aladdin' are so disappointing
'Remember the steps. Remember your training. Do not embarrass us.'
Image: Daniel Smith/disney
"Disney's highly anticipated Aladdin is here, but we know better than to expect anything groundbreaking from another needless live-action adaptation. While remake has pleasantly surprised most critics with colorful costumes and charismatic leads, Aladdin's signature songs are its biggest disappointment.
From Mashable's own Angie Han: "Guy Ritchie and his team seem to have no idea how to stage and shoot a musical number," which is precisely the opposite of what you want to hear about the director of a movie musical (much less one who was married to Madonna).
So, where and how did Aladdin botch its opportunities for movie musical greatness? Let us count the ways.
Aladdin is tricky to negotiate from a representational standpoint because it was never based on one specific culture. The animated film was an amalgam of Middle Eastern and South Asian visual inspirations, and the live-action takes this at face value, doing the same and adding literally nothing to it. This piece references Bollywood dance numbers a few times, not because of any confusion about where Aladdin takes place, but because India has a booming film industry that thrives on movie musicals that Disney would've done well to study…………………………………………………"