The Commuter Review – Liam Neeson
Speeding along familiar action-thriller tracks, the actor reaches peak Neeson as a former cop forced to rescue his abducted family while on his daily commute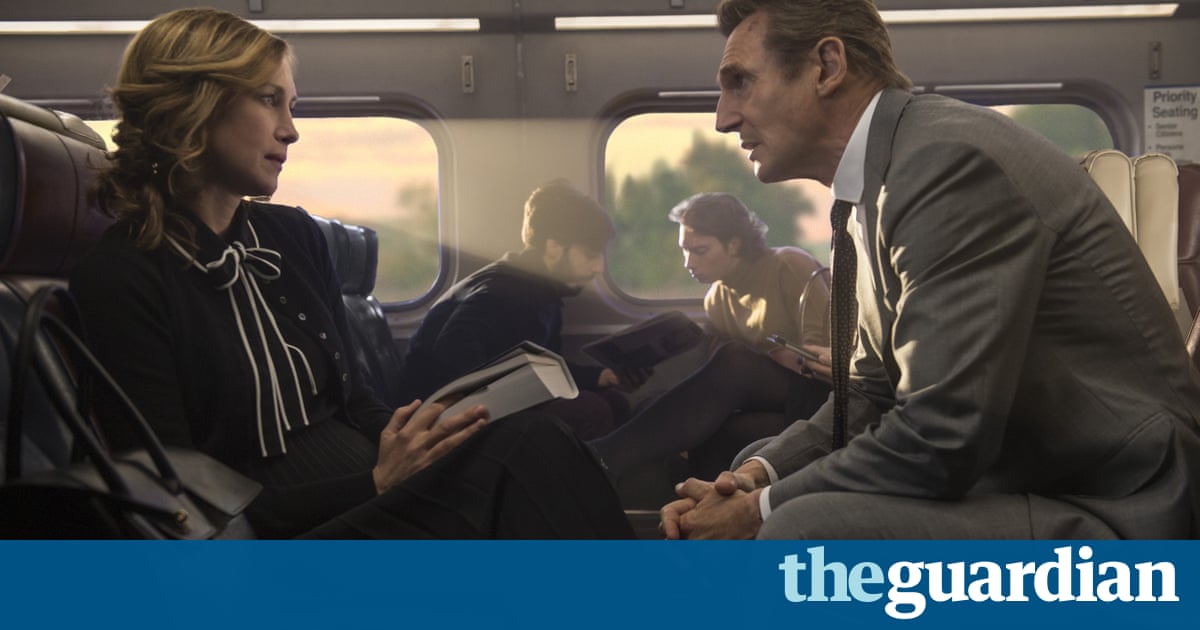 Theres no stopping this thoroughly efficient train-bound action thriller, which pulls out of New Yorks Grand Central at a sedate pace and steadily accelerates through the suburbs, almost in real time, until 90 minutes later were careering out of control in a reckless race against time. Its another white-knuckle ride from Spanish director Jaume Collet-Serra something of a master of high-concept, ticking-clock B-movies and his regular leading man, Liam Neeson, who is now as dependable as a Swiss watch in this type of senior action-hero role.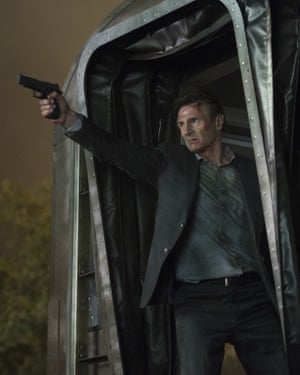 Read more: https://www.theguardian.com/film/2018/jan/10/the-commuter-review-liam-neeson-train-thriller
'Fahrenheit 451' doesn't catch fire with HBO adaptation
"(CNN)Proving you can't judge a book — or movie — by its cover, "Fahrenheit 451" turns out to be considerably less than the sum of its parts. Featuring the tantalizing tandem of Michael B. Jordan and Michael Shannon, this HBO movie adaptation of Ray Bradbury's dystopian novel grinds along sluggishly, eclipsed by similar visions ("The Handmaid's Tale," anyone?) and becoming one of those films that, alas, looked better on paper.
Jordan's Montag is, initially, a true believer in his authoritarian mission. He's destined for a promotion by his boss, Captain Beatty (Shannon), who warns him that "a little knowledge is a dangerous thing," alluding to the threat of allowing all that book learning to "burst forth like mosquitos, carrying malaria."
Montag's eyes are opened, however, by his encounter with Clarisse (Sofia Boutella), who arouses his conscience, introducing him to books and an underground society devoted to disseminating them.
It's a slow burn, pardon the expression, from Montag's gradual awakening…"
"Fahrenheit 451" premieres May 19 at 8 p.m. on HBO.
Read more: https://www.cnn.com/2018/05/18/entertainment/fahrenheit-451-review/index.html
"Two years later, it's hard to pinpoint exactly what was so enjoyable about the first Deadpool movie. Was it the action? The fourth-wall-breaking? The swearing? The cocaine and masturbation jokes? Well … yes. A hard-R bloodbath that gleefully polluted the pristine sea of squeaky-clean superhero movies, Deadpool went on to make more than $783 million worldwide at the box office. It was the kind of success that guarantees a sequel. Of course, that sequel faced an entirely new problem from its very conception: living up to its predecessor.
In theory, this shouldn't be that hard. Star Ryan Reynolds and director David Leitch (Atomic Blonde) presumably had more money to work with this time around. The cast is bigger, and includes Atlanta's Zazie Beetz (the lucky hero Domino) and Thanos himself, Josh Brolin (the cyborg Cable). But there's one…"
Here are the first reactions to 'Solo': A Star Wars Story'
"The grungiest, most grunt-level blue collar Star Wars ever and I am here for it."
Image: Jonathan Olley/Lucasfilm
You've never heard of the Millennium Falcon? It's the ship that made the Kessel run in less than 12 parsecs and it's sitting on Hollywood Boulevard right now.
Solo: A Star Wars Story has landed, premiering at Hollywood's Dolby Theater on Thursday, two weeks ahead of its worldwide theater release — and the first reactions are in.
Stars Alden Ehrenreich, Donald Glover, Emilia Clarke, Woody Harrelson, Paul Bettany, and Thandie Newtown, attended the premiere along with Star Wars legends Mark Hamill, Ewan McGregor, and Billy Dee Williams.
A stand-alone anthology film set prior to A New Hope, Solo explores the early rapscallion days of your ol' pal Han Solo (Ehrenreich), and his ol' pals Chewbacca (Joonas Suotamo) and Lando Calrissian (Glover), with some new characters in between.
Here are the first reactions from critics and industry folk, fresh from the Hollywood screening. The consensus? She may not look like much but she's got it where it counts, kid.