The Globes Celebrated Strong Female Characters Written and Directed by Men
The best moment of Sundays Golden Globes wasnt Oprahs speech, although that was very good. It wasnt The Rooms Tommy Wiseau trying to steal the mic from James Franco, who won a Best Actor statue for playing Tommy Wiseau, although that ruled. It was when Natalie Portman brought the room down by pointing out that all of the Best Director nominees were male, followed by the flickers of shame across the faces of all of the nominees as cameras cut from disheveled genius to disheveled genius. Natalie Portman just whipped it out, right there, in front of everybody.
Its more pleasant to feel uplifted than it is to feel guilty. The truth is not uplifting.
Attendees of the 75th annual award ceremony wore black either in protest of sexism in Hollywood, in solidarity with those who were protesting sexism in Hollywood, or on the advice of their stylists who warned them that not wearing black might be some bad optics at this particular moment in history. Some actresses ditched their traditional dates and brought activists with them instead. During red-carpet interviews, these actresses steered discussions in the direction of the work that their activist companions were doing. A few called out E! for paying its female hosts less than its male hosts. It felt like a revolt.
But inside the Beverly Hilton ballroom, it read a little more like window dressing.
The Globes seemed eager to reward depictions of female strength, but after a few awards, it was clear that Hollywoods version of Female Strength () is mostly written, shot, produced, and directed by men.
Three Billboards Outside Ebbing Missouri, the Crash of 2017, is a great example of this. The film won Best Picture in the Drama category last night, and its star Frances McDormand won Best Actress.
Critics tout the film as a great example of a strong female character, a great female role, for a female woman to play. Its director Martin McDonaghs third film, the first that doesnt star Colin Farrell. Thats nice. But McDormands tough yet unlikable Mildred Hayes is the sort of character that reads like she was drawn from memory by a man who had only half paid attention to women for his entire life. Slates Inkoo Kang rightfully compares her outfitcoveralls and a bandanato Rosie the Riveter and notes that she wears it on a first date. She also wears it to work at a gift shop, which makes utterly no sense. Does Mildred spend her days sweating in the knickknack mines below the floorboards, or is she a half-assed Hollywood penance for decades of the same sin?
Not one male award winner recognized the #MeToo movement or their female counterparts work in creating more visibility for victims of harassment and abuse across industries. Not one.
Smart people dont need to remind others that they are smart; movies about strong women shouldnt have to remind the viewers, over and over again, that the women are strong. The movie that brought us Mildred Hayes firebombing a police station was conceived by a man, directed by a man, scored by a man, with cinematography by a man, and produced by nine people, eight of whom are men.
But congratulations to Frances McDormand.
Im not picking on Three Billboards, although it is the worst movie this writer has seen this year. Many of the strong women Hollywood is so yen to thrust forward of examples of how far its already come are mens idea of what strong women look like.
And men have made some great entertainment starring women this year. The world would be worse off without David E. Kellys adaptation of Big Little Lies, a novel by a woman, into a miniseries that gave its female stars a literal murderers row of roles befitting their talents. Mollys Game, which is excellent, stars a virtuoso Jessica Chastain commanding a great script written and directed by a man. Eighteen of 20 episodes of The Crown, a showcase for a cast led by Claire Foy, were directed by men. The 2017 box office champ Star Wars is helmed by a female character conceived, written, and directed by a man. The Handmaids Tales grim depiction of a dystopia where womens bodies are controlled by religious zealots was created by a man, and 10 of its 15 episodes were directed by men. Men are perfectly capable of making good art about women; they just shouldnt be called upon so often to speak in their place. How many movies about the lives of men are created and shaped by women?
When women are given a chance to tell the stories of women, what they create resonates with an authenticity that all but the best of Hollywood lacks. Greta Gerwigs Ladybird (full disclosure: a company owned The Daily Beasts parent company produced the film) is one of the most tender, funny, and true depictions of teenage girlhood Ive ever seen. Wonder Woman was a solid film that cleaned up at the box office, written and directed by a woman. SMILF, despite going home empty-handed last night, is sharp, funny, and real.
Host Seth Meyers did his best to self-flagellate during his opening monologue. But not one male award winner recognized the #MeToo movement or their female counterparts work in creating more visibility for victims of harassment and abuse across industries. Not one.
Aziz Ansari, who won an Emmy for writing alongside Lena Waithe, did not thank her in his acceptance speech for Best Actor last night, although he did thank three men who worked on the show with him and the country of Italy. Justin Timberlake dutifully walked the red carpet in a Times Up! pin, like viewers would have forgotten that he has yet to apologize to Janet Jackson for ripping part of her top off during the Super Bowl halftime show 14 years ago, as though audiences cant look at IMDB.com and see that he just worked with Woody Allen. Alexander Skarsgrd, who played the abusive husband of Nicole Kidmans character in Big Little Lies, came closest to expressing gratitude or regret when he thanked Kidman for the best experience of his career.
But overall, the men who took to the stage last night seemed to understand themselves as good guys in their world, instead of beneficiaries of a system where those complicit get credit when they finally stand up to injustice but no consequences for perpetuating it. It seems that it hasnt quite sunk in that to sate the publics demand for more women on film, more women on TV, more womens voices, more women will have to be involved in making that entertainment, both on and offscreen. Making more room for women will eventually mean less room for men.
All of the men wearing their Times Up! pins and black dress shirts beneath black tuxedo jackets (truly brave) carried themselves with the air of diplomats who caught the last helicopter flight out of Saigon. Theyd weathered the purge; the bad guys are out and the door is shut and they are aboard. And they carried on as though the women who were making noise were celebrating a job well done instead of firing themselves up for a long, hard slog. As though one or more of them wont be in the room next year, as though his chair wont one day be filled by a talented and, until now, overlooked woman.
Read more: https://www.thedailybeast.com/the-globes-celebrated-strong-female-characterswritten-and-directed-by-men
The Best Films of 2018 So Far
The very best of 2018, from Black Panther rewriting the rules for superheroes, Gary Oldman going to war as Churchill, and Maxine Peake blazing her way through 70s sexism
All the Money in the World
"Raucous thriller about the real-life 1973 kidnapping of J Paul Gettys grandson, and the billionaires subsequent refusal to pay the ransom a film that became notorious in its own right after reshooting scenes featuring disgraced actor Kevin Spacey.
What we said: With the help of Plummers tremendous villain-autocrat performance, Ridley Scott gives us a very entertaining parable about money and what it cant buy.
Avengers: Infinity War
Third in the powerhouse Marvel series, bringing together a whole gallery of comic-book characters including Doctor Stranger, Iron Man and Black Panther for an epic showdown with supervillain Thanos.
What we said: Colossal, cataclysmic, delirious, preposterous and always surreally entertaining in the now well-established Marvel movie tradition.
BPM: 120 Beats per Minute
Eighties-set account of the Act-Up protest movement in France, which took on the medical and political establishment over the Aids crisis with guerrilla campaigns and direct action.
What we said: A passionately acted ensemble movie [that] compellingly combines elegy, tragedy, urgency and a defiant euphoria.
Beast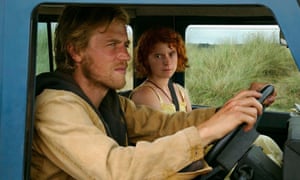 19 Bizarre and Tragic Facts About Hollywoods Child Stars
"Many of us have often wished we were famous. We fall into the trap of believing that famous people have fewer problems and live their lives surrounded by admirers.
But we know that's not really true.
Fame comes with more than its fair share of challenges and struggles.
That most evident in the cases of child actors, many of whom have lost money, freedom, or even their lives as a direct result of their involvement in show business from a young age.
Here are 19 stories of child actors, ranging from the bizarre to the downright tragic.
After appearing in the Charlie Chaplin classic The Kid at the age of 6, Jackie Coogan became one of the first child stars in film history. (You might better recognize him as Uncle Fester from The Addams Family).
As a child star, he earned an estimated $3 to $4 million. At the age of 21, he learned that all of his money had been completely squandered by his mother and stepfather on fur coats, jewelry, and expensive cars.
He successfully sued them, which led to the enactment of the California Child Actor's Bill (known colloquially as the Coogan Act).
Gary Coleman was yet another child actor whose fortune was mishandled by his adoptive parents. He sued them (along with his former business advisor) for $3.8 million in 1989.
The legal battle lasted for years until….."
Read more: http://twentytwowords.com/bizarre-and-tragic-facts-about-hollywoods-child-stars/
John Travolta keeps Brooklyn stayin' alive at event honoring actor
Hundreds of fans gathered outside pizzeria featured in Saturday Night Fever 41 years ago to catch glimpse of and dress like the actor
"Forty-one years after strutting down a Brooklyn street, merrily swinging a paint can to the sound of the Bee Gees Stayin Alive, an older, less lithe John Travolta returned on Tuesday, to be honored for his services to the now-trendy New York City borough.
Hundreds of people gathered outside Lennys Pizza in Bensonhurst, south Brooklyn, to glimpse Travolta, who brought the neighborhood to national and international consciousness in Saturday Night Fever.
The 1977 film saw his character Tony Manero disco dance, conduct troubling relationships with women and occasionally engage in punch-ups. In the opening scene, Travolta orders two slices of pizza at Lennys before combining them in a double decker-type situation. The pizzeria claims Saturday Night Fever fans regularly order the same.
This is a great day, New York state senator Martin Golden who represents the Bensonhurst neighborhood and has submitted a 1,070-word legislative resolution commending Travolta for putting Brooklyn both on the map and in Americas hearts told the crowd.
A great day for John Travolta, a great day for his family, and a great day for Brooklyn.