The Hollywood reckoning sets its sights on Woody Allen
Timothe Chalamet, Rebecca Hall, and Greta Gerwig.
Image: Getty Images / Mashable Composite
The chorus of voices against Woody Allen is growing louder by the day.
Over the past few months, several actors who've starred in Allen's films have come forward to express their regrets – and, in some cases, announce that they're donating their salaries to charity. That list includes multiple stars of Allen's next movie, A Rainy Day in New York.
Even in the throes of Hollywood's reckoning, Woody Allen has not faced the same swift and total condemnation that men like Harvey Weinstein have.
His latest film, Wonder Wheel, hit theaters in December, and he's already wrapped his next movie, A Rainy Day in New York, for release in 2018. On the Wonder Wheel press tour, star Kate Winslet praised the director's "extraordinary" female roles, garnering side-eyes from some of her colleagues.
Contrast that to the consequences faced by Harvey Weinstein, who was fired from The Weinstein Company and booted from the Academy and other organizations; Kevin Spacey, who was dropped from House of Cards and replaced in All the Money in the World; or Louis C.K., whose I Love You, Daddy was shelved and whose projects were scrapped.
Meanwhile, Dylan Farrow, Allen's alleged victim, has been determined not to let him off the hook. She's called out the hypocrisy of stars like Justin Timberlake (Wonder Wheel) and Blake Lively (Café Society) who profess to stand with Time's Up, yet seem to see no problem collaborating with an abuser like Allen.
"The system worked for Harvey Weinstein for decades," Farrow wrote in December. "It works for Woody Allen still."
But that may be changing, finally, in no small part thanks to Farrow's tireless efforts. Below is a list of all the actors who've previously worked with Allen, but have since denounced him or donated their salaries from his movies.
1. Griffin Newman
I need to get this off my chest:
– I worked on Woody Allen's next movie.
– I believe he is guilty.
– I donated my entire salary to RAINN.

— Griffin Newman (@GriffLightning) October 14, 2017
In a Twitter thread dated October 14, Griffin Newman voiced his deep regret at working with Allen, writing, "I learned conclusively that I cannot put my career over my morals again." Newman has what he describes as a "one-scene role" in Allen's next release, A Rainy Day in New York.
2. Ellen Page
In a November 10 Facebook post about Brett Ratner and other sexual predators in Hollywood, Ellen Page wrote that starring in Allen's To Rome With Love was "the biggest regret of my career."
3. David Krumholtz
I deeply regret working with Woody Allen on Wonder Wheel. It's one of my most heartbreaking mistakes. We can no longer let these men represent us in entertainment, politics, or any other realm. They are beneath real men.

— Krumholtz (@mrDaveKrumholtz) January 5, 2018
On January 5, David Krumholtz tweeted that working on Allen's Wonder Wheel "one of my most heartbreaking mistakes." He later clarified to Indiewire that he had also donated his salary from the project to Time's Up.
4. Greta Gerwig
Greta Gerwig, who starred in To Rome With Love, addressed her work with Allen during a January 9 interview with The New York Times:
If I had known then what I know now, I would not have acted in the film. I have not worked for him again, and I will not work for him again. Dylan Farrow's two different pieces made me realize that I increased another woman's pain, and I was heartbroken by that realization. I grew up on his movies, and they have informed me as an artist, and I cannot change that fact now, but I can make different decisions moving forward.
5. Mira Sorvino
Mira Sorvino published an open letter to Dylan Farrow on January 10, in which she apologized for starring in Allen's Mighty Aphrodite:
I confess that at the time I worked for Woody Allen I was a naive young actress. I swallowed the media's portrayal of your abuse allegations against your father as an outgrowth of a twisted custody battle between Mia Farrow and him, and did not look further into the situation, for which I am terribly sorry. For this I also owe an apology to Mia.
6. Rebecca Hall
Rebecca Hall, who reunited with Allen on A Rainy Day in New York after working with him in Vicky Cristina Barcelona, issued a statement via Instagram on January 12. In it, she apologized and announced that she had donated her wages to Time's Up.
7. Timothée Chalamet
Another A Rainy Day in New York star, Timothée Chalamet, wrote on Instagram on January 15 that while "contractual obligations" prevented him from speaking freely about his decision to work with Allen, he planned to donate his entire salary to charity. "I don't want to profit from my work on this film," he wrote.
No comment (yet)
Major stars who have yet to comment on their work with Woody Allen include Justin Timberlake, Emma Stone, Owen Wilson, Tom Hiddleston, Larry David, Selena Gomez, Joaquin Phoenix, Scarlett Johansson, Jude Law, Meryl Streep, Steve Carell, Kristen Stewart, Colin Farrell, Blake Lively, Cate Blanchett, Colin Firth, Rachel McAdams, and Hugh Jackman.
Mashable will continue to update this list as more actors presumably come forward about this.
Read more: http://mashable.com/2018/01/17/celebrities-denounce-woody-allen/
The Best Films of 2018 So Far
The very best of 2018, from Black Panther rewriting the rules for superheroes, Gary Oldman going to war as Churchill, and Maxine Peake blazing her way through 70s sexism
All the Money in the World
"Raucous thriller about the real-life 1973 kidnapping of J Paul Gettys grandson, and the billionaires subsequent refusal to pay the ransom a film that became notorious in its own right after reshooting scenes featuring disgraced actor Kevin Spacey.
What we said: With the help of Plummers tremendous villain-autocrat performance, Ridley Scott gives us a very entertaining parable about money and what it cant buy.
Avengers: Infinity War
Third in the powerhouse Marvel series, bringing together a whole gallery of comic-book characters including Doctor Stranger, Iron Man and Black Panther for an epic showdown with supervillain Thanos.
What we said: Colossal, cataclysmic, delirious, preposterous and always surreally entertaining in the now well-established Marvel movie tradition.
BPM: 120 Beats per Minute
Eighties-set account of the Act-Up protest movement in France, which took on the medical and political establishment over the Aids crisis with guerrilla campaigns and direct action.
What we said: A passionately acted ensemble movie [that] compellingly combines elegy, tragedy, urgency and a defiant euphoria.
Beast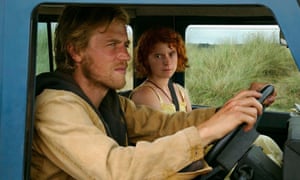 19 Bizarre and Tragic Facts About Hollywoods Child Stars
"Many of us have often wished we were famous. We fall into the trap of believing that famous people have fewer problems and live their lives surrounded by admirers.
But we know that's not really true.
Fame comes with more than its fair share of challenges and struggles.
That most evident in the cases of child actors, many of whom have lost money, freedom, or even their lives as a direct result of their involvement in show business from a young age.
Here are 19 stories of child actors, ranging from the bizarre to the downright tragic.
After appearing in the Charlie Chaplin classic The Kid at the age of 6, Jackie Coogan became one of the first child stars in film history. (You might better recognize him as Uncle Fester from The Addams Family).
As a child star, he earned an estimated $3 to $4 million. At the age of 21, he learned that all of his money had been completely squandered by his mother and stepfather on fur coats, jewelry, and expensive cars.
He successfully sued them, which led to the enactment of the California Child Actor's Bill (known colloquially as the Coogan Act).
Gary Coleman was yet another child actor whose fortune was mishandled by his adoptive parents. He sued them (along with his former business advisor) for $3.8 million in 1989.
The legal battle lasted for years until….."
Read more: http://twentytwowords.com/bizarre-and-tragic-facts-about-hollywoods-child-stars/
John Travolta keeps Brooklyn stayin' alive at event honoring actor
Hundreds of fans gathered outside pizzeria featured in Saturday Night Fever 41 years ago to catch glimpse of and dress like the actor
"Forty-one years after strutting down a Brooklyn street, merrily swinging a paint can to the sound of the Bee Gees Stayin Alive, an older, less lithe John Travolta returned on Tuesday, to be honored for his services to the now-trendy New York City borough.
Hundreds of people gathered outside Lennys Pizza in Bensonhurst, south Brooklyn, to glimpse Travolta, who brought the neighborhood to national and international consciousness in Saturday Night Fever.
The 1977 film saw his character Tony Manero disco dance, conduct troubling relationships with women and occasionally engage in punch-ups. In the opening scene, Travolta orders two slices of pizza at Lennys before combining them in a double decker-type situation. The pizzeria claims Saturday Night Fever fans regularly order the same.
This is a great day, New York state senator Martin Golden who represents the Bensonhurst neighborhood and has submitted a 1,070-word legislative resolution commending Travolta for putting Brooklyn both on the map and in Americas hearts told the crowd.
A great day for John Travolta, a great day for his family, and a great day for Brooklyn.