'The Passion Of The Christ' Actor Promises Sequel To Be 'The Biggest Film In History'
The actor who played Jesus in Mel Gibson's 2004 biblical blockbuster "The Passion Of The Christ" is in talks to resurrect that role.
Jim Caviezel is in negotiations with Gibson to participate in an upcoming sequel to "Passion" that will focus on the resurrection of Jesus Christ, according to The Hollywood Reporter.
The 49-year-old Caviezel was hesitant to reveal more details about the film in an interview with USA Today, but he promised that it will be "great."
"I won't tell you how [Gibson is] going to go about it," Caviezel told USA Today. "But I'll tell you this much, the film he's going to do is going to be the biggest film in history. It's that good."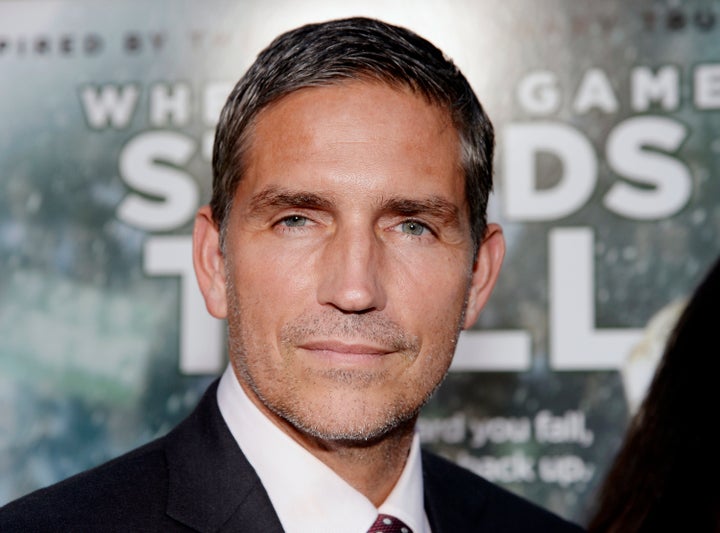 It's been nearly 14 years since the original "Passion" opened in theaters. The R-rated film focused on the final hours of Jesus' life and was filled with violent, graphic imagery of the religious figure's torture and crucifixion.
But some Jewish and interfaith groups protested how the film portrayed Jews as being responsible for Jesus' death. The Anti-Defamation League expressed concerns that the film could fuel anti-Semitism.
Gibson himself was criticized after spouting anti-Semitic remarks during an arrest in 2006. He later apologized for his words.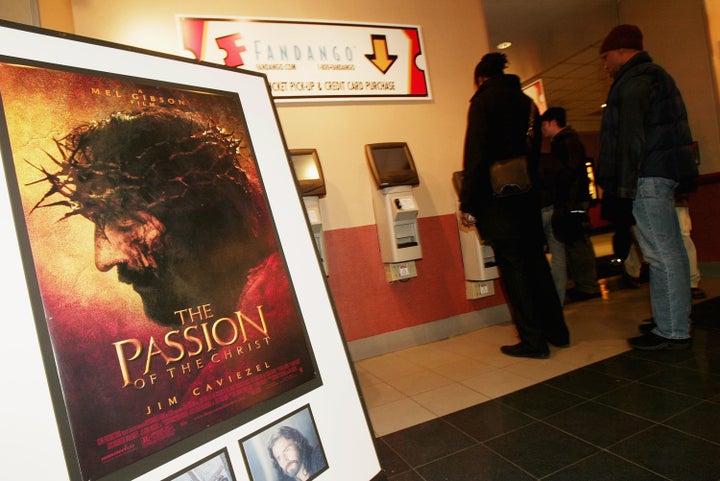 Gibson indicated that the film may not be released until late 2019 or early 2020 because the resurrection is such a complex topic.
"The Resurrection. Big subject. Oh, my God," Gibson told USA Today in 2016. "We're trying to craft this in a way that's cinematically compelling and enlightening so that it shines new light, if possible, without creating some weird thing."
During a recent conference sponsored by The Fellowship of Catholic University Students (FOCUS), Caviezel spoke to Catholic college students in Chicago about some of the physical obstacles in recreating the crucifixion. At one point, he said his shoulder was dislocated while he was carrying the cross.
"Every day, I had to pick up that thing. It was like a penance, it ripped into my shoulder, tearing into my flesh," he said. " With each passing hour it got heavier."
Before he potentially returns to the role of Jesus, Caviezel will appear in a religious film about the apostle Paul, playing the role of his companion Luke. That movie is scheduled to hit theaters on March 28.
CORRECTION: A previous version of this story stated incorrectly that Luke was a disciple of Jesus. He was a companion of Paul the Apostle.
Read more: http://www.huffingtonpost.com/entry/the-passion-of-christ-actor-sequel-biggest-film-history_us_5a71d444e4b0be822ba24567
Sounds like Jon Hamm would be interested in playing Batman
Jon Hamm, future Batman?
Image: Albert L. Ortega/Getty Images)
"There have been been rumours and speculation about Ben Affleck stepping down as Batman for a long time now — and with the recent reports that Henry Cavill may also be on his way out as Superman, they've been given a fresh lease of life.
The question is, who would replace him?
Well, there would probably be no shortage of actors lining up — and it sounds like Jon Hamm is keen to place himself towards the front of the queue.
"It depends on the script, what the story is," Hamm recently told Graham Bensinger during an In Depth interview, per the Hollywood Reporter. "I am a huge comic book fan, always have been. I've read comic books since I was nine or younger. And I'm pretty knowledgeable about a lot of them. And I like the genre, and I like when they're done well."
"I'd probably fit the suit."
Hamm went on to say that he's heard rumours of fans calling for him to play Batman since the early days of Mad Men — but so far it's not something he's ever discussed with anyone.
"I have never been offered anything," he said. "I think the internet wants what it wants. But, I mean, a lot of people have to sign off on that, obviously not just the internet."
So would Hamm be interested if someone were to approach him about the role?
"I'd probably fit the suit," he said. "I'd have to work out a lot, which I don't love. But, I am sure there's an interesting version of that being out there.
"And if they wanted to tap me on the shoulder and ask me to do it, why not?"
Why not, indeed."
'Guardians' star Dave Bautista: 'I dont know if I want to work for Disney'
"I dont know if I want to work for Disney."
Image: Brian J Ritchie/Hotsauce/REX/Shutterstock
The ousting of James Gunn from the third Guardians of the Galaxy film has left Dave Bautista incensed.
In an interview on Saturday, the Hollywood star — who plays Drax — told The Jonathan Ross Show that his future in the third film of the franchise is in doubt.
"It's a bittersweet conversation. No, it's a bitter-bitter conversation, because I'm not really happy with what they've done with James Gunn," he said.
"They're putting the movie off. It's on hold indefinitely. And to be honest with you, I don't know if I want to work for Disney."
"Bautista has long threatened to cut ties if Gunn wasn't given his job back, telling ShortList that he would "ask [Marvel] to release me from my contract, cut me out or recast me."
Back in July, Gunn was ousted as director of Guardians of the Galaxy Vol. 3 after inappropriate tweets written years ago were unearthed, and last month, Disney and Marvel finally closed the door to giving him a second chance.
"I've been very vocal about the way I feel. I am not afraid to admit how I feel," Bautista told the show.
It might be surprising to hear an actor be so outspoken against his employers (especially since others would just opt to shut up and take the money) but as Bautista puts it: "I don't think I'm your typical Hollywood guy."
Ethan Hawke: superhero movies are overrated
The actor has drawn anger for comments suggesting that commercial concerns are behind presentation of films such as Logan as highbrow entertainment
The actor Ethan Hawke has questioned the quality of superhero films, saying that even the most praised are not Bresson … not Bergman. But they talk about it like it is.
In an interview with the Film Stage, Hawke discussed what he saw as the increasing marginalisation of indie movies at the multiplex.
Now we have the problem that they tell us Logan is a great movie, he said. Well, its a great superhero movie. It still involves people in tights with metal coming out of their hands. Its not Bresson. Its not Bergman. But they talk about it like it is.
Logan, in which Hugh Jackman played an ageing Wolverine, won acclaim for what many saw as an emotional depth unusual in the genre. Its screenplay won nominations from the Academy Awards and Writers Guild of America.
Hawke continued: I went to see Logan cos everyone was like, This is a great movie and I was like, Really? No, this is a fine superhero movie. Theres a difference, but big business doesnt think theres a difference. Big business wants you to think that this is a great film because they wanna make money off of it.
Hawkes comments met with a mixed reception online, where many accused him of pretentiousness.
The actor who is currently winning acclaim for his performance in Paul Schraders First Reformed was accused of a similar elitism five years ago, when he attacked the Oscars for celebrating forgettable, stupid movies and mediocre performers.
Making a priority of chasing these fake carrots and money and dubious accolades, was, he said, I think, really destructive.
Read more: https://www.theguardian.com/film/2018/aug/27/ethan-hawke-superhero-movies-are-overrated-logan