'The Passion Of The Christ' Actor Promises Sequel To Be 'The Biggest Film In History'
The actor who played Jesus in Mel Gibson's 2004 biblical blockbuster "The Passion Of The Christ" is in talks to resurrect that role.
Jim Caviezel is in negotiations with Gibson to participate in an upcoming sequel to "Passion" that will focus on the resurrection of Jesus Christ, according to The Hollywood Reporter.
The 49-year-old Caviezel was hesitant to reveal more details about the film in an interview with USA Today, but he promised that it will be "great."
"I won't tell you how [Gibson is] going to go about it," Caviezel told USA Today. "But I'll tell you this much, the film he's going to do is going to be the biggest film in history. It's that good."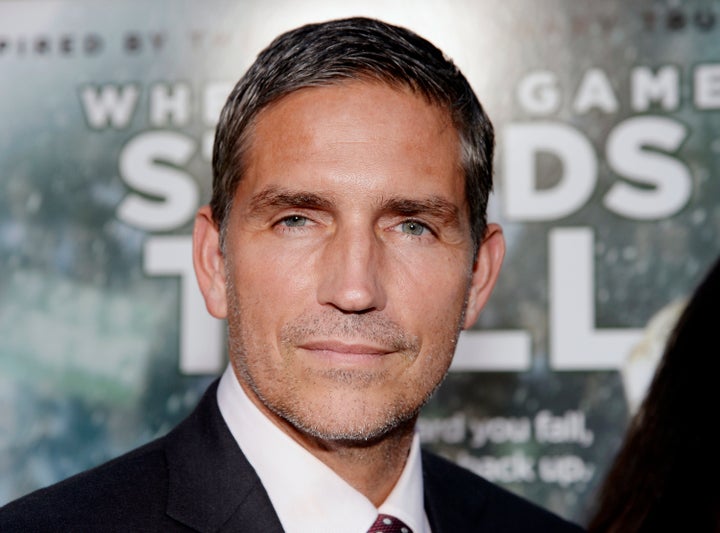 It's been nearly 14 years since the original "Passion" opened in theaters. The R-rated film focused on the final hours of Jesus' life and was filled with violent, graphic imagery of the religious figure's torture and crucifixion.
But some Jewish and interfaith groups protested how the film portrayed Jews as being responsible for Jesus' death. The Anti-Defamation League expressed concerns that the film could fuel anti-Semitism.
Gibson himself was criticized after spouting anti-Semitic remarks during an arrest in 2006. He later apologized for his words.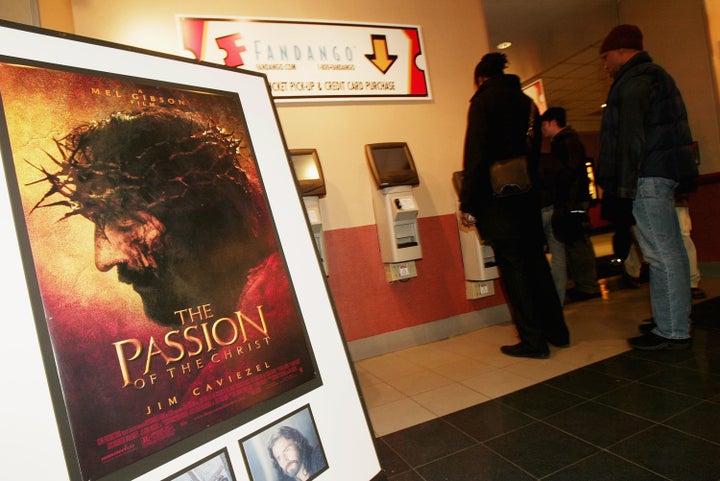 Gibson indicated that the film may not be released until late 2019 or early 2020 because the resurrection is such a complex topic.
"The Resurrection. Big subject. Oh, my God," Gibson told USA Today in 2016. "We're trying to craft this in a way that's cinematically compelling and enlightening so that it shines new light, if possible, without creating some weird thing."
During a recent conference sponsored by The Fellowship of Catholic University Students (FOCUS), Caviezel spoke to Catholic college students in Chicago about some of the physical obstacles in recreating the crucifixion. At one point, he said his shoulder was dislocated while he was carrying the cross.
"Every day, I had to pick up that thing. It was like a penance, it ripped into my shoulder, tearing into my flesh," he said. " With each passing hour it got heavier."
Before he potentially returns to the role of Jesus, Caviezel will appear in a religious film about the apostle Paul, playing the role of his companion Luke. That movie is scheduled to hit theaters on March 28.
CORRECTION: A previous version of this story stated incorrectly that Luke was a disciple of Jesus. He was a companion of Paul the Apostle.
Read more: http://www.huffingtonpost.com/entry/the-passion-of-christ-actor-sequel-biggest-film-history_us_5a71d444e4b0be822ba24567
Colin Firths Wife Reveals She Had An Affair With Couples Alleged Stalker
Actor Colin Firth's wife, Livia Giuggioli, an Italian movie producer and director, has confirmed she had an affair with the man she's now accusing of stalking her and her husband.
The Firths, who've been together for over two decades, apparently separated for a short while a couple years back. During this time, Giuggioli began an affair with lifelongfriend and journalist Marco Brancaccia, who has launched a "frightening campaign of harassment" against the pair, who have since gotten back together, the couple's representative said Friday.
"For obvious reasons, the Firths have never had any desire to make this matter public. A few years ago Colin and Livia privately made the decision to separate. During that time Livia briefly became involved with former friend Mr. Brancaccia. The Firths have since reunited," a representative for the actor told HuffPost Friday in a statement.
"Subsequently, Mr. Brancaccia carried out a frightening campaign of harassment over several months, much of which is documented," the statement continued. "As a consequence of his stalking, threats and refusal to desist, the legal complaint was lodged with the Italian authorities."
The couple is based in London, but the Firths also have a home in Umbria, Italy.
Brancaccia, who works for the ANSA news agency, is now the subject of an Italian police investigation. He has denied the allegations and accused Giuggioli of fabricating the stalking claims to cover up the affair, which he says occurred between 2015 and 2016.
"We were romantically involved, she wanted to leave Colin for me," he said in a statement to The Times published Friday morning. He added that the couple's marriage had "been over for years."
Brancaccia went on to claim that he only sent two WhatsApp messages to Giuggioli, as well as an email detailing the affair to Firth, who he describes as "understanding."
"In a year she sent me hundreds of messages of love, photos and videos, even a diary," he added.
Firth and Giuggioli share two children together Luca, 16 and Matteo, 15. The Oscar-winner also has another son, from a previous marriage to actress Meg Tilly.
Read more: http://www.huffingtonpost.com/entry/colin-firths-wife-confesses-to-affair-with-couples-alleged-stalker_us_5aa291f3e4b07047bec5b1e7
Joaquin Phoenix in talks to play the Joker in 80s-set Scorsese-produced tale
The Oscar-nominated actor is reportedly the top choice for a gritty take on the Batman villain from The Hangover director Todd Phillips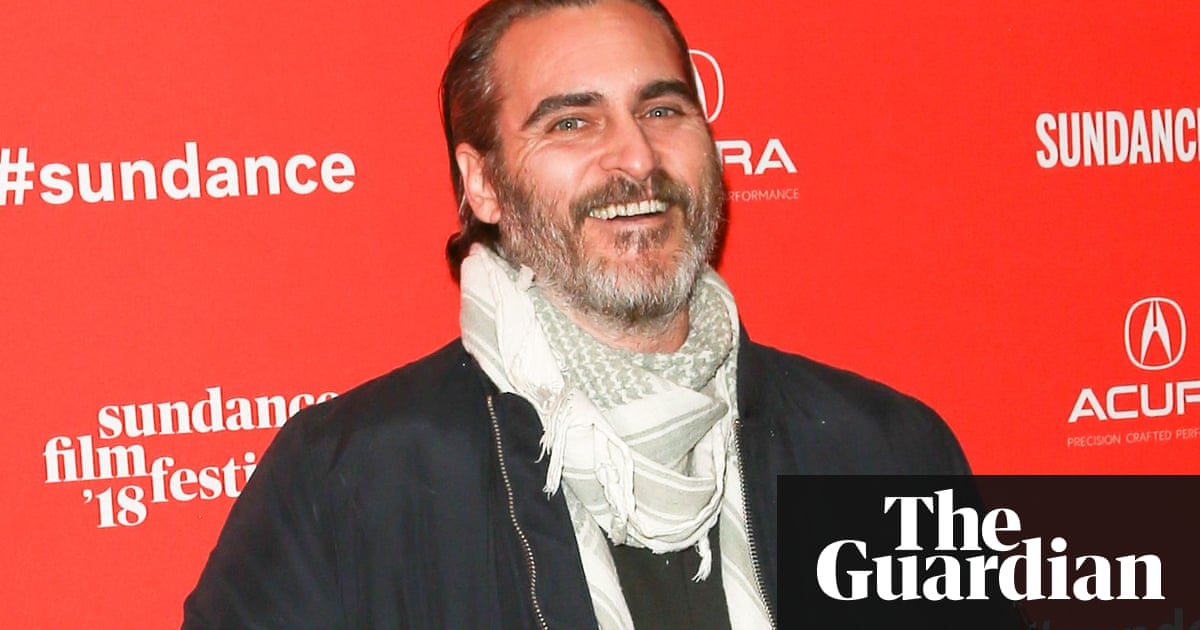 Joaquin Phoenix in talks to play the Joker in 80s-set Scorsese-produced tale
The Oscar-nominated actor is reportedly the top choice for a gritty take on the Batman villain from The Hangover director Todd Phillips
Read more: https://www.theguardian.com/film/2018/feb/08/joaquin-phoenix-in-talks-to-play-the-joker
Game of Thrones creators to write and produce new set of Star Wars films
David Benioff and DB Weiss take charge of films separate from the pre-existing franchise and Rian Johnsons previously announced trilogy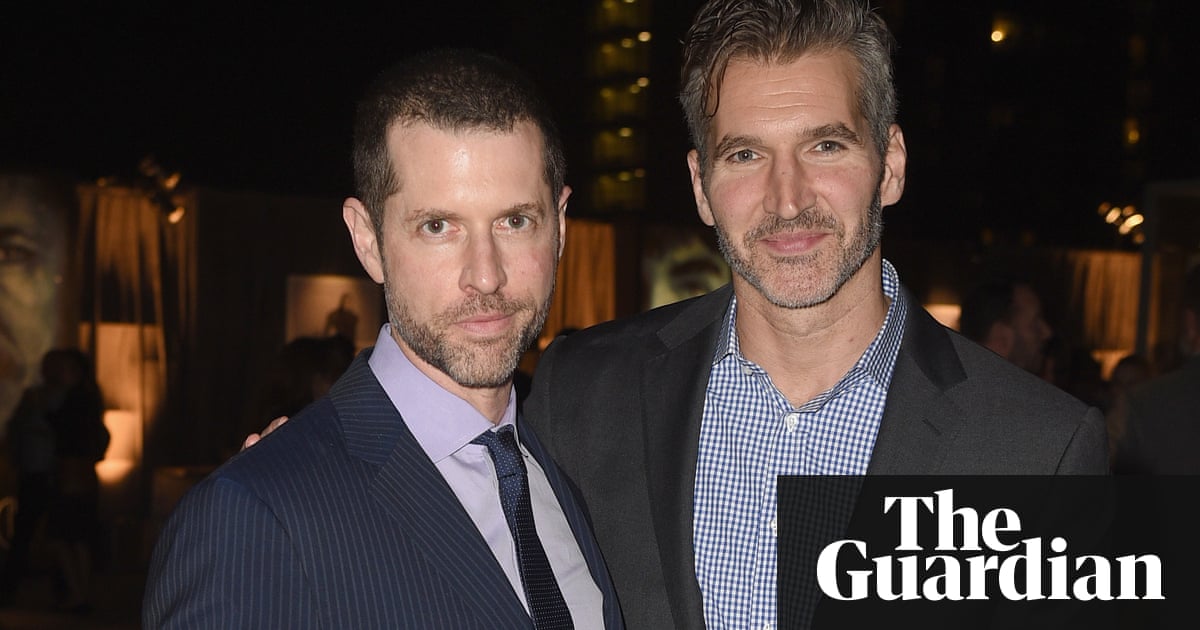 Game of Thrones creators to write and produce new set of Star Wars films
David Benioff and DB Weiss take charge of films separate from the pre-existing franchise and Rian Johnsons previously announced trilogy
Read more: https://www.theguardian.com/film/2018/feb/06/game-of-thrones-star-wars-films