'The Passion Of The Christ' Actor Promises Sequel To Be 'The Biggest Film In History'
The actor who played Jesus in Mel Gibson's 2004 biblical blockbuster "The Passion Of The Christ" is in talks to resurrect that role.
Jim Caviezel is in negotiations with Gibson to participate in an upcoming sequel to "Passion" that will focus on the resurrection of Jesus Christ, according to The Hollywood Reporter.
The 49-year-old Caviezel was hesitant to reveal more details about the film in an interview with USA Today, but he promised that it will be "great."
"I won't tell you how [Gibson is] going to go about it," Caviezel told USA Today. "But I'll tell you this much, the film he's going to do is going to be the biggest film in history. It's that good."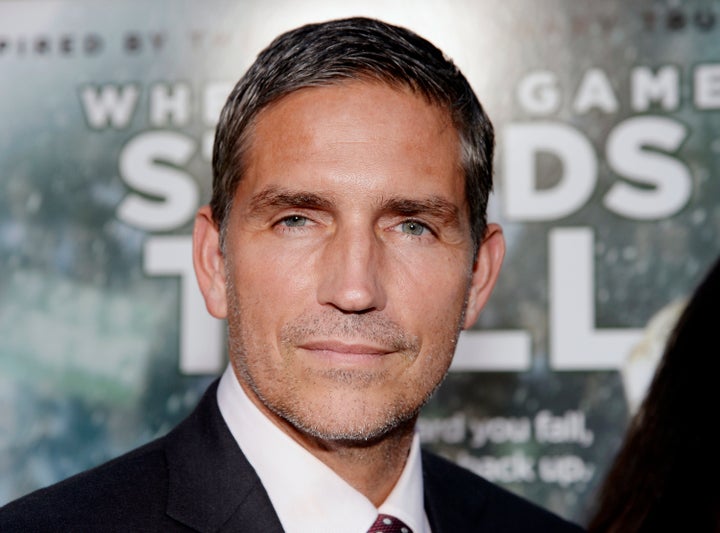 It's been nearly 14 years since the original "Passion" opened in theaters. The R-rated film focused on the final hours of Jesus' life and was filled with violent, graphic imagery of the religious figure's torture and crucifixion.
But some Jewish and interfaith groups protested how the film portrayed Jews as being responsible for Jesus' death. The Anti-Defamation League expressed concerns that the film could fuel anti-Semitism.
Gibson himself was criticized after spouting anti-Semitic remarks during an arrest in 2006. He later apologized for his words.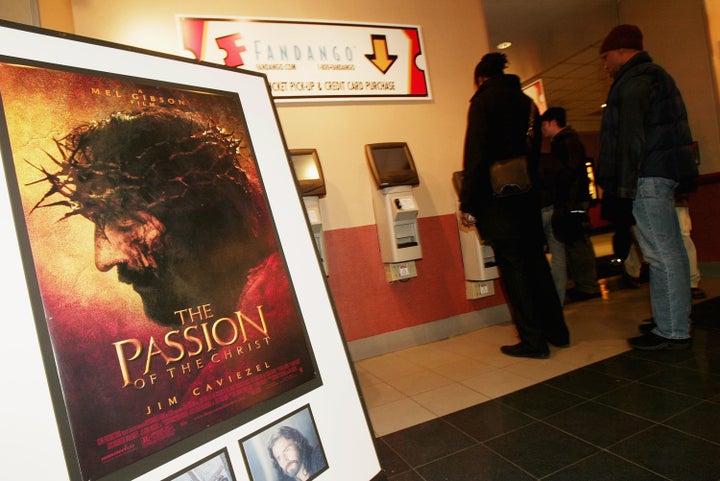 Gibson indicated that the film may not be released until late 2019 or early 2020 because the resurrection is such a complex topic.
"The Resurrection. Big subject. Oh, my God," Gibson told USA Today in 2016. "We're trying to craft this in a way that's cinematically compelling and enlightening so that it shines new light, if possible, without creating some weird thing."
During a recent conference sponsored by The Fellowship of Catholic University Students (FOCUS), Caviezel spoke to Catholic college students in Chicago about some of the physical obstacles in recreating the crucifixion. At one point, he said his shoulder was dislocated while he was carrying the cross.
"Every day, I had to pick up that thing. It was like a penance, it ripped into my shoulder, tearing into my flesh," he said. " With each passing hour it got heavier."
Before he potentially returns to the role of Jesus, Caviezel will appear in a religious film about the apostle Paul, playing the role of his companion Luke. That movie is scheduled to hit theaters on March 28.
CORRECTION: A previous version of this story stated incorrectly that Luke was a disciple of Jesus. He was a companion of Paul the Apostle.
Read more: http://www.huffingtonpost.com/entry/the-passion-of-christ-actor-sequel-biggest-film-history_us_5a71d444e4b0be822ba24567
Stephen King tweets 5 words about the 'IT' sequel, instantly goes viral
Stephen King wants you to know the second part of 'IT' is on the way…
Image: Scott Eisen/Getty Images for Warner Bros.
"It's not often you find yourself eagerly awaiting a fresh glimpse of a nightmare-inducing clown, but here we are.
It's now been well over a year since Andrés Muschietti's IT adaptation giggled its way into theatres, before going on to smash the previous record for highest-grossing U.S. box office horror movie. Since then, we've had some good — if slightly far-off sounding — news: IT Chapter Two will be coming to theatres on 6 Sept. 2019.
Okay, so that may still be nine months away, but — judging by Stephen King's recent tweet — we may be due a clown-themed surprise earlier than expected.
So, what exactly does that mean, then?
Well, if we had to guess, it seems likely that King has recently seen some promotional material relating to the film — possibly an image, or maybe even some early footage. Perhaps something that we may get to see ourselves before too long.
It certainly feels like we're overdue some Pennywise…
Read more: https://mashable.com/article/stephen-king-tweet-it-chapter-two/
Zac Efron just shared a new photo of himself as serial killer Ted Bundy
"The last time we saw our favourite teen heartthrob Zac Efron, he was prancing around the stage in The Greatest Showman. But in his next movie, Zefron is taking it in a whole other direction.
The former High School Musical and Baywatch star just shared a new photo of himself in the upcoming movie Extremely Wicked, Shockingly Evil and Vile, where he portrays infamous American serial killer Ted Bundy.
Efron shared a photo of what appears to be Bundy in a courtroom, captioned "Ready for Sundance!"
Extremely Wicked, Shockingly Evil and Vile is set to premiere at the film festival in January 2019.
The movie tells the story of Ted Bundy from the perspective of his girlfriend Elizabeth Kloepfer, played by Lily Collins (daughter of Phil).
Real-life Ted Bundy murdered at least 30 women between 1973 and 1978. He was sentenced to death and died in the electric chair in the state of Florida in 1989.
If Zefron is as good at acting like a complete psychopath as he is at dancing, singing, and basketball, this movie's bound to be good."
Read more: https://mashable.com/article/zac-efron-ted-bundy-instagram/
'Game of Thrones' filmed fake scenes to keep Season 8 secrets
Image: helen sloan/hbo
"The secrets of the realm must always be protected, which is why Game of Thrones Season 8 filmed fake scenes to mislead spies and sleuths who are after the final season's secrets.
Director David Nutter confirmed to Huffington Post that he had in fact filmed scenes he knew were fake.
Actress Sophie Turner previously brought up such measures in October, along with on-set "drone killers," fake script titles, and more.
"Sometimes there were paparazzi in amazing places on construction cranes and all kinds of crazy places, to try to get a point of view of things," Nutter told HuffPo.
"They were all over, everywhere, trying to get in on what was happening. But it was definitely a situation where there was no paper on the set," he continued. "[The production team] wanted to make sure nobody knew what was happening, and they went to the nth degree, like they do on the show in general. They basically take it to the point where it's like the Gestapo. It's tough to get answers."
Though these lengths sound extreme, Nutter seems confident they'll be worth it in the end…………………………….."
Read more: https://mashable.com/article/game-of-thrones-season-8-fake-scenes/