The seven rages of David Mamet: genius or symbol of toxic masculinity?
With his weaponised dialogue and hypnotic macho characters, no writer has so relentlessly confronted the explosive issues of our times. But theatre and Hollywood are changing. As he hits 70, we ask: is David Mamet losing his magic?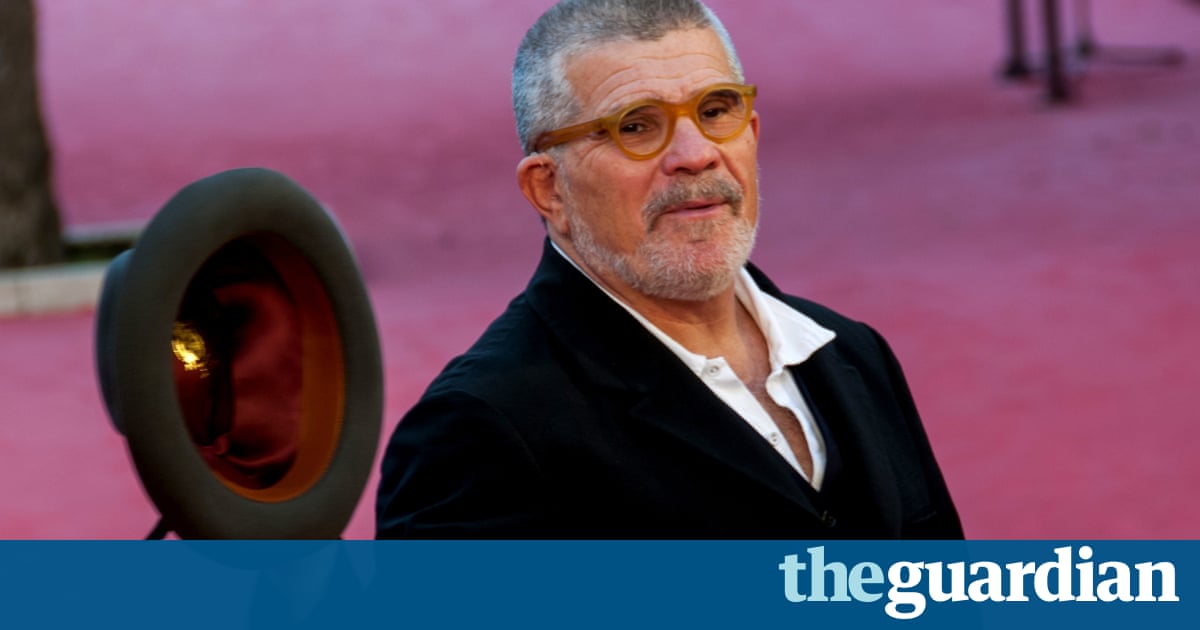 David Mamet arrives at his 70th birthday this week, and there couldnt be a better moment for his classic Glengarry Glen Ross to be storming Londons West End once again: that gripping spectacle of desperate middle-aged men competing to sell real estate in a recession or get fired. They are twitching rats in a laboratory of capitalism, terrified of failure and terrified of death.
For me, the authors birthday milestone is a time to ponder something else: a quintessentially Mamet moment in the 1991 movie Homicide, which he wrote and directed. Two cops Bobby Gold, played by Joe Mantegna, and his partner Tim Sullivan, played by William H Macy are working on a case with unexpected personal implications for Bobby. He appears, in the eyes of his aghast partner, to be suffering some kind of breakdown. Tim fiercely lectures him on the need to stay tough: Its like the old whore says, Once you start coming with the customers, its time to quit.
There is no sign of Mamet showing this kind of empathy with his own customers, and no sign of him quitting. Those customers were treated to an unforgiving display of control freakery recently when he banned all post-performance Q&As, on pain of a $25,000 fine. Mamet was perhaps irritated by a concession to audience debate that encourages disruptive campus-style challenges as if in the academic classroom, that arena for painful ideological confrontation he explosively depicted in his 1992 play Oleanna, about teacher-pupil harassment. Mamet took out a cease-and-desist action against a Milwaukee theatre company who wanted to change the female character to male, in order to make it about same-sex harassment.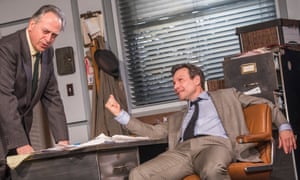 Read more: https://www.theguardian.com/stage/2017/nov/29/the-seven-rages-of-david-mamet-genius-or-symbol-of-toxic-masculinity
Judy Garland lives again, in the form of Rene Zellweger in 'Judy': Photo
Rene Zellweger in 2017
Image: Jason Laveris / FilmMagic
Renée Zellweger is practically unrecognizable in her latest film role… but she does bear a striking resemblance to somebody else.
Pathé UK has released the first official photo from Judy, which stars Zellweger as silver screen legend Judy Garland.
(For comparison, here's a photo of Garland in 1960, via Vanity Fair.)
The film takes place in the late 1960s, as Garland arrives in London for a series of concerts. By this point, Garland is well into her 40s and her memorable turn in The Wizard of Oz is nearly thirty years behind her.
But even as she prepares to face crowds of adoring fans, she's still battling the demons left behind by her troubled childhood in Hollywood.
Judy, which started shooting Monday, also stars Jessie Buckley, Finn Wittrock, and Michael Gambon. Rupert Goold (True Story) directs from a script by Tom Edge (Lovesick). Some of Garland's most beloved songs will be featured in the movie, including "Over the Rainbow."
Read more: https://mashable.com/2018/03/19/renee-zellweger-judy-garland-biopic/
Madonna to direct movie based on life of ballerina Michaela DePrince
MGM announces the singer will direct Taking Flight, the story of DePrinces journey from war orphan in Sierra Leone to world-class ballerina
Madonna is to return to the movies after a seven-year absence to direct Taking Flight, a feature film based on the life of Michaela DePrince, a war orphan from Sierra Leone who became a leading ballerina.
According to Deadline, Hollywood studio MGM has been developing the project since 2015 when it acquired the rights to DePrinces memoir, co-written with her adoptive mother, Elaine.
Michaelas journey resonated with me deeply as both an artist and an activist who understands adversity, Madonna said. We have a unique opportunity to shed light on Sierra Leone, and let Michaela be the voice for all the orphaned children she grew up beside. I am honoured to bring her story to life.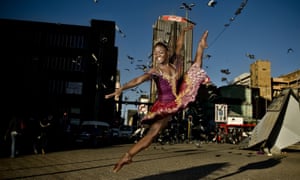 Read more: https://www.theguardian.com/film/2018/mar/14/madonna-to-direct-movie-based-on-life-of-ballerina-michaela-deprince
'Black Panther' Hits $1 Billion Mark In Worldwide Box Office Numbers
"Black Panther" has surpassed $1 billion at the worldwide box office, challenging industry norms about films with black casts.
The international success of "Black Panther" has challenged the myth that films with predominately black casts don't sell and it helps unravel "unwritten Hollywood rules," Jeff Bock, a senior analyst at entertainment research firm Exhibitor Relations, told The New York Times.
"I think about it like a wall crumbling," Bock said. "In terms of 'Black Panther,' no studio can say again, 'Oh, black movies don't travel, overseas interest will be minimal.'"
Stars of the film, including Chadwick Boseman, Lupita Nyong'o and Danai Gurira, have spoken out about the importance of representation in the movie. "Black Panther," which is set in the fictional country of Wakanda, shows the possibilities of an African society untouched by colonialism and gender inequity.
"I think there's a thirst for these images," Boseman told NBC. "There's a real thirst for black superheroes."
Marvel Studios President Kevin Feige confirmed this week that a "Black Panther" sequel is in the works. Feige told Entertainment Weekly that there was "nothing specific to reveal" about the next movie but added that "we absolutely will do that."
Read more: http://www.huffingtonpost.com/entry/black-panther-billion-dollars-top-domestic_us_5a9ef739e4b002df2c5e6fd7