The seven rages of David Mamet: genius or symbol of toxic masculinity?
With his weaponised dialogue and hypnotic macho characters, no writer has so relentlessly confronted the explosive issues of our times. But theatre and Hollywood are changing. As he hits 70, we ask: is David Mamet losing his magic?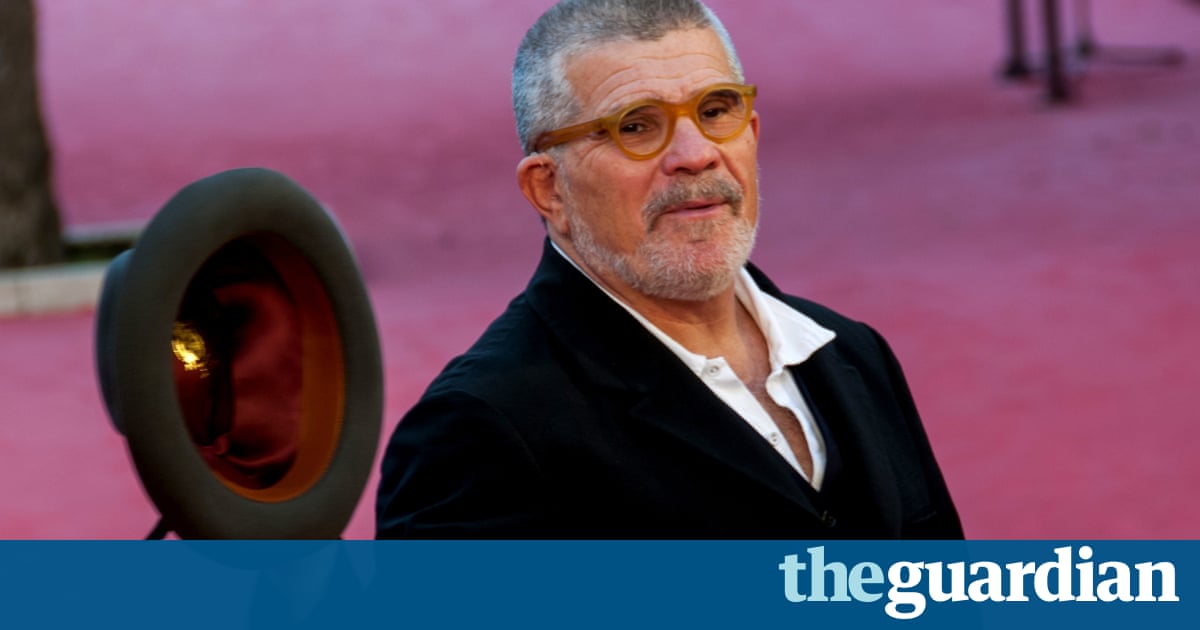 David Mamet arrives at his 70th birthday this week, and there couldnt be a better moment for his classic Glengarry Glen Ross to be storming Londons West End once again: that gripping spectacle of desperate middle-aged men competing to sell real estate in a recession or get fired. They are twitching rats in a laboratory of capitalism, terrified of failure and terrified of death.
For me, the authors birthday milestone is a time to ponder something else: a quintessentially Mamet moment in the 1991 movie Homicide, which he wrote and directed. Two cops Bobby Gold, played by Joe Mantegna, and his partner Tim Sullivan, played by William H Macy are working on a case with unexpected personal implications for Bobby. He appears, in the eyes of his aghast partner, to be suffering some kind of breakdown. Tim fiercely lectures him on the need to stay tough: Its like the old whore says, Once you start coming with the customers, its time to quit.
There is no sign of Mamet showing this kind of empathy with his own customers, and no sign of him quitting. Those customers were treated to an unforgiving display of control freakery recently when he banned all post-performance Q&As, on pain of a $25,000 fine. Mamet was perhaps irritated by a concession to audience debate that encourages disruptive campus-style challenges as if in the academic classroom, that arena for painful ideological confrontation he explosively depicted in his 1992 play Oleanna, about teacher-pupil harassment. Mamet took out a cease-and-desist action against a Milwaukee theatre company who wanted to change the female character to male, in order to make it about same-sex harassment.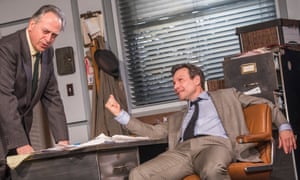 Read more: https://www.theguardian.com/stage/2017/nov/29/the-seven-rages-of-david-mamet-genius-or-symbol-of-toxic-masculinity
How 'Captain Marvel' pays tribute to the late, great Stan Lee
Stan Lee at the premiere of Marvel's 'Captain America: Civil War' in 2016.
Image: Getty Images
"In keeping with Marvel Cinematic Universe, Captain Marvel features a Stan Lee cameo. What is a little different this time, though, is how it plays out in the movie.
Shortly after Vers (a.k.a. Carol Danvers, a.k.a. Captain Marvel) lands on Earth, she finds herself on a train, trying to spot the shapeshifting Skrull among all the ordinary-looking human passengers.
At one point, her eyes fall upon an elderly man conspicuously reading a Mallrats script. It's Stan Lee, practicing his lines for his cameo in that other movie. "Trust me, true believer," he mutters to himself. You can watch that entire Mallrats scene below:
The Captain Marvel scene was originally written by directors Anna Boden and Ryan Fleck as just another fun, funny appearance by the comics legend. But after his passing in November, the filmmakers felt compelled to update the sequence to acknowledge the "gravitas" of the moment.
"Instead of just the pure laugh we had, we had a little bit of a smile from Captain Marvel in response to it, and she kind of breaks character for a moment," Boden told me during an interview in Los Angeles last month. "I think it reflects a little bit of what the audience is feeling, and we allowed that to happen."
In the finished cut of Captain Marvel, Vers' gaze lingers on him for a few moments and she smiles to herself, before moving on with the rest of her quest. At the screening I attended, the audience definitely appreciated the homage – there were sighs, moans, and even a smattering of applause.
That cameo is actually the second of two Lee shout-outs in the film. The first occurs right at the start. The usual Marvel Studios opening fanfare is replaced by a special Lee-centric version, featuring all his many cameos across various Marvel movies………………………………………………."
Read more: https://mashable.com/article/captain-marvel-stan-lee-cameo/
'A Star Is Born' takes a theatrical victory lap with bonus footage
Lady Gaga and Bradley Cooper in 'A Star Is Born.'
Image: warner bros.
"After winning an Oscar for best original song, A Star Is Born is returning to theaters for one week with some new bonus footage.
A Star Is Born is taking its Oscar victory lap starting on Friday at more than 1,100 theaters, giving fans and new viewers a chance to see 12 minutes of bonus footage, The Hollywood Reporter reported Wednesday. The new footage includes extended song performances, new song performances, and Lady Gaga's a cappella rendition of "Shallow."
"Shallow," written by Lady Gaga, Mark Daniel Ronson, Anthony Rossomando, and Andrew Wyatt, earned the movie Best Original Song at the Academy Awards on Sunday. A Star Is Born was nominated for a total eight awards, including Best Picture. "Shallow" also earned two Grammys earlier in February……………………………………………………….."
Read more: https://mashable.com/article/a-star-is-born-extended-cut-new-song/
Here's a complete list of every winner at the 2019 Oscars
Image: mashable composite
"Welcome to the 2019 Oscars, where it's Queen vs. Queen Anne, A Star Is Born's fourth time up to bat, a victory lap for Wakanda fans, and so much more.
Last year was packed with some incredible films. In a tight race to determine the best of the best (according to the Academy of Motion Picture Arts and Sciences), it all comes down to one big night at the Dolby Theater in Hollywood.
Below, updating live, are all the winners at the 91st Academy Awards — and the Oscar goes to…
Best Picture
Black Panther
BlacKkKlansman
Bohemian Rhapsody
The Favourite
Green Book — WINNER
Roma
A Star Is Born
Vice
Best Actor
Christian Bale, Vice
Bradley Cooper, A Star Is Born
Willem Dafoe, At Eternity's Gate
Rami Malek, Bohemian Rhapsody — WINNER
Viggo Mortensen, Green Book
Best Actress
Yalitza Aparicio, Roma
Glenn Close, The Wife
Olivia Colman, The Favourite — WINNER
Lady Gaga, A Star Is Born
Melissa McCarthy, Can You Ever Forgive Me?
Best Supporting Actor
Mahershala Ali, Green Book — WINNER
Adam Driver, BlacKkKlansman
Sam Elliott, A Star Is Born
Richard E. Grant, Can You Ever Forgive Me?
Sam Rockwell, Vice
Best Supporting Actress
Amy Adams, Vice
Marina de Tavira, Roma
Regina King, If Beale Street Could Talk — WINNER
Emma Stone, The Favourite
Rachel Weisz, The Favourite
Best Director
Spike Lee, BlacKkKlansman
Pawel Pawlikowski, Cold War
Yorgos Lanthimos, The Favourite
Alfonso Cuarón, Roma — WINNER
Adam McKay, Vice………………………………………………………………………………"
See the rest of the list here: https://mashable.com/article/oscars-winners-list-2019/