The seven rages of David Mamet: genius or symbol of toxic masculinity?
With his weaponised dialogue and hypnotic macho characters, no writer has so relentlessly confronted the explosive issues of our times. But theatre and Hollywood are changing. As he hits 70, we ask: is David Mamet losing his magic?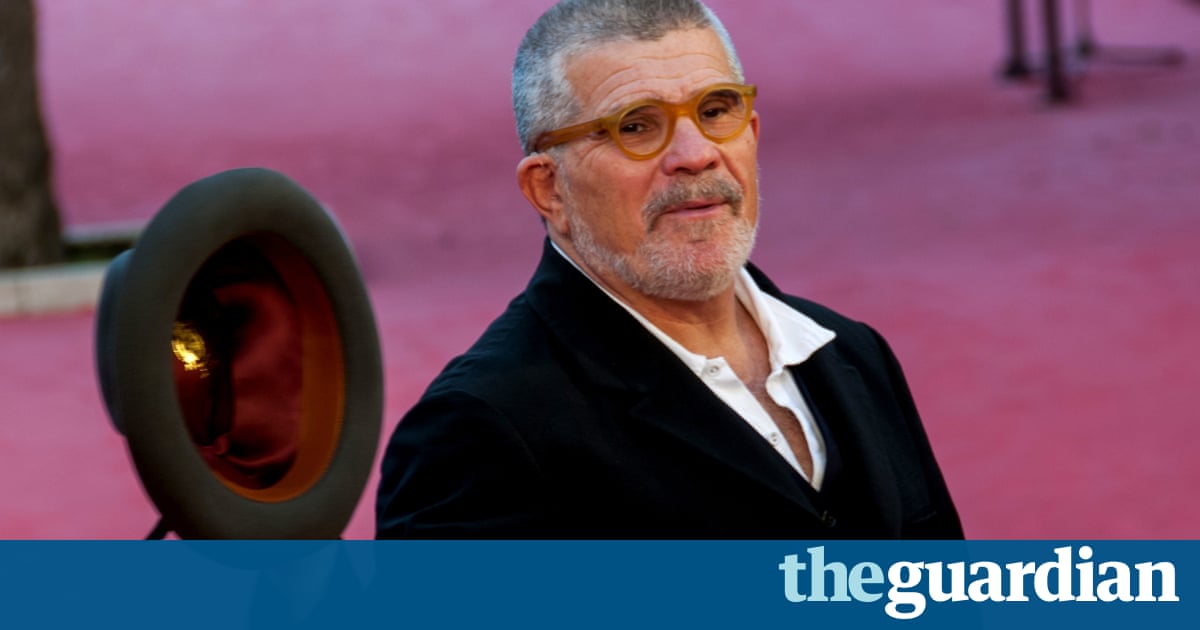 David Mamet arrives at his 70th birthday this week, and there couldnt be a better moment for his classic Glengarry Glen Ross to be storming Londons West End once again: that gripping spectacle of desperate middle-aged men competing to sell real estate in a recession or get fired. They are twitching rats in a laboratory of capitalism, terrified of failure and terrified of death.
For me, the authors birthday milestone is a time to ponder something else: a quintessentially Mamet moment in the 1991 movie Homicide, which he wrote and directed. Two cops Bobby Gold, played by Joe Mantegna, and his partner Tim Sullivan, played by William H Macy are working on a case with unexpected personal implications for Bobby. He appears, in the eyes of his aghast partner, to be suffering some kind of breakdown. Tim fiercely lectures him on the need to stay tough: Its like the old whore says, Once you start coming with the customers, its time to quit.
There is no sign of Mamet showing this kind of empathy with his own customers, and no sign of him quitting. Those customers were treated to an unforgiving display of control freakery recently when he banned all post-performance Q&As, on pain of a $25,000 fine. Mamet was perhaps irritated by a concession to audience debate that encourages disruptive campus-style challenges as if in the academic classroom, that arena for painful ideological confrontation he explosively depicted in his 1992 play Oleanna, about teacher-pupil harassment. Mamet took out a cease-and-desist action against a Milwaukee theatre company who wanted to change the female character to male, in order to make it about same-sex harassment.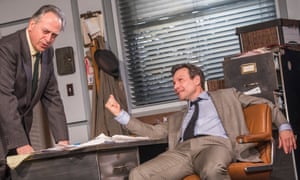 Read more: https://www.theguardian.com/stage/2017/nov/29/the-seven-rages-of-david-mamet-genius-or-symbol-of-toxic-masculinity
Peter Dinklage gets yet another Emmy for his role as Tyrion Lannister
Peter Dinklage wins yet another Emmy for his role in 'Game of Thrones.'
Image: hbo
Peter Dinklage won his third Emmy for most outstanding supporting actor in a drama series at the Emmys on Monday.
Dinklage, who plays the iconic Tyrion Lannister in HBO's Game of Thrones, was nominated alongside fellow Game of Thrones actor Nikolaj Coster-Waldau, who plays his brother Jaime Lannister.
For his work as Tyrion, Dinklage has been nominated in the category seven times, winning in 2011, 2015, and now 2018.
In his acceptance speech, Dinklage thanked Coster-Waldau, who earned his first Emmy nomination for his work on Game of Thrones this year.
Hopefully both actors survive the final season of Game of Thrones coming in 2019, or at least get one more nomination next year if they do meet their demise.
'Green Book' Wins Toronto Film Festival's People's Choice Award
Peter Farrelly's "Green Book" has won the Grolsch People's Choice Award at the 2018 Toronto International Film Festival, TIFF announced at an awards ceremony on Sunday.
The film, which tells the true story of an Italian-American nightclub bouncer (Viggo Mortensen) who serves as the chauffeur for a black pianist (Mahershala Ali) on a tour through the Deep South in the early 1960s, opened at the festival on Tuesday and was an instant hit with audiences and critics, although Bradley Cooper's "A Star Is Born" had been considered the likely winner of the People's Choice Award.
Runners-up for the award were Barry Jenkins' lyrical James Baldwin adaptation "If Beale Street Could Talk" and Alfonso Cuaron's moving memory piece "Roma."
In the past, Toronto audience members voted by depositing their ticket stubs in a box at the theater, or by using the TIFF app — festival organizers took into account the size of the theaters in which each film screened — with the films that received votes from the largest percentage of their audience winning the prizes…………………"
Read More Here: https://www.thewrap.com/green-book-wins-toronto-film-festivals-peoples-choice-award/
Henry Cavill Out As Superman!
Image: VCG via Getty Images
"It's not Kryptonite that will end Henry Cavill's run as Warner Bros.' grimdark Superman; it's a studio pivot.
Cavill is reportedly finished as the Man of Steel, with unnamed studio insiders telling The Hollywood Reporter that he won't be donning the signature DC Comics superhero's cape and tights again. It's said to be part of a larger move aimed at fixing WB's flagging DC Extended Universe (DCEU).
The rumored exit apparently started with a much smaller disagreement: The studio wanted Cavill for a cameo in the upcoming Shazam!, out April 5, 2019. But talks between WB and the actor's reps didn't go anywhere.
Beyond that, the studio also understands that bigger changes are needed. To date, the only universally successful DC-pegged release was 2017's Wonder Woman, which landed both with critics and at the box office.
As one insider said, "There's a recognition that some parts of the previous movies didn't work." (LOL at that understatement.) So now, WB is trying to hit "reset" (per another source) on the whole endeavor.
That reset reportedly includes a shift in focus from Superman to Supergirl. That movie would serve as an origin story, starring a teenage hero…………………."
Read more: https://mashable.com/article/superman-henry-cavill-is-out/