The seven rages of David Mamet: genius or symbol of toxic masculinity?
With his weaponised dialogue and hypnotic macho characters, no writer has so relentlessly confronted the explosive issues of our times. But theatre and Hollywood are changing. As he hits 70, we ask: is David Mamet losing his magic?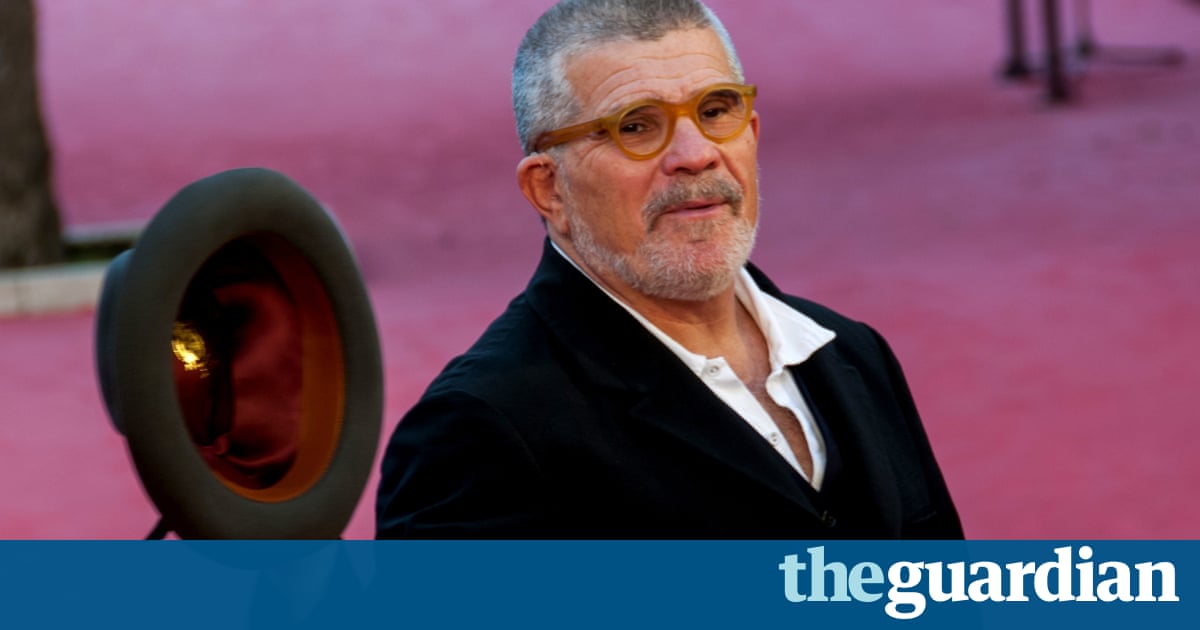 David Mamet arrives at his 70th birthday this week, and there couldnt be a better moment for his classic Glengarry Glen Ross to be storming Londons West End once again: that gripping spectacle of desperate middle-aged men competing to sell real estate in a recession or get fired. They are twitching rats in a laboratory of capitalism, terrified of failure and terrified of death.
For me, the authors birthday milestone is a time to ponder something else: a quintessentially Mamet moment in the 1991 movie Homicide, which he wrote and directed. Two cops Bobby Gold, played by Joe Mantegna, and his partner Tim Sullivan, played by William H Macy are working on a case with unexpected personal implications for Bobby. He appears, in the eyes of his aghast partner, to be suffering some kind of breakdown. Tim fiercely lectures him on the need to stay tough: Its like the old whore says, Once you start coming with the customers, its time to quit.
There is no sign of Mamet showing this kind of empathy with his own customers, and no sign of him quitting. Those customers were treated to an unforgiving display of control freakery recently when he banned all post-performance Q&As, on pain of a $25,000 fine. Mamet was perhaps irritated by a concession to audience debate that encourages disruptive campus-style challenges as if in the academic classroom, that arena for painful ideological confrontation he explosively depicted in his 1992 play Oleanna, about teacher-pupil harassment. Mamet took out a cease-and-desist action against a Milwaukee theatre company who wanted to change the female character to male, in order to make it about same-sex harassment.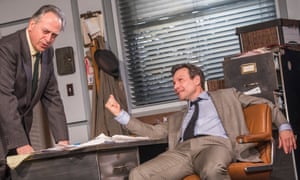 Read more: https://www.theguardian.com/stage/2017/nov/29/the-seven-rages-of-david-mamet-genius-or-symbol-of-toxic-masculinity
Golden Globe nominations to kick off Hollywood's award season
(CNN)
"Nominations for the Hollywood Foreign Press Association's annual ceremony, which honors achievement in film and television, were announced Thursday. Big film hits "Black Panther," "Bohemian Rhapsody" and "A Star Is Born" will compete for best drama against the critically acclaimed "BlacKkKlansman" and "If Beale Street Could Talk," directed by Spike Lee and Barry Jenkins, respectively, who directed the Oscar-winning "Moonlight."
Below is the full list of nominees.
Movies
Best Motion Picture – Drama
"Black Panther"
"BlackKklansman"
"Bohemian Rhapsody"
"If Beale Street Could Talk"
"A Star Is Born"
Best Motion Picture – Musical or Comedy
"Crazy Rich Asians"
"The Favourite"
"Green Book"
"Mary Poppins Returns"
"Vice"
Best Performance by an Actress in a Motion Picture – Drama
Glenn Close ("The Wife")
Lady Gaga ("A Star Is Born")
Nicole Kidman ("Destroyer")
Melissa McCarthy ("Can You Ever Forgive Me?")
Rosamund Pike ("A Private War")
Best Performance by an Actor in a Motion Picture – Drama
Bradley Cooper ("A Star Is Born")
Willem Dafoe ("At Eternity's Gate")
Lucas Hedges ("Boy Erased")
Rami Malek ("Bohemian Rhapsody")
John David Washington ("BlackKklansman")………………………………………………"
See the rest of the nominations here: https://www.cnn.com/2018/12/06/entertainment/golden-globe-nominations/index.html
Who will host the Oscars now that Kevin Hart has stepped down?
"Now Kevin Hart has stepped down from hosting the Oscars, one question remains: who will replace him?
The 39-year-old comedian was confirmed as the Academy Awards host for 2019 just three days ago.
However, he found himself in deep water this week when fans started sharing unearthed tweets from 2010 which show him using the word 'gay' as a slur. as well as labelling people 'f**s'.
Hart announced his decision to step down as host of the Oscars on Thursday night. Hosting the Oscars is one of the biggest gigs a presenter can land and it's got to go to the right person. So WHO will the Academy ask to replace Kevin?
Ellen DeGeneres is the bookies' runaway favourite to host February's awards show, with Betfair offering odds of 6/4. If the bookies are correct, it will be the third time she's hosted the prestigious awards, having done so in 2007 and 2014. Her 2014 run saw her taking the infamous Oscars selfie, featuring the likes of Bradley Cooper………………………………………."
Read more: https://metro.co.uk/2018/12/07/will-host-oscars-now-kevin-hart-stepped-ellen-degeneres-jimmy-kimmell-among-favourites-8218916/
Twitter: https://twitter.com/MetroUK | Facebook: https://www.facebook.com/MetroUK/
Kevin Hart Steps Down as Oscar's Host Amid Controversy
The comedian, who has stepped down as Oscars host after three days of controversy, has learned about the hyper-instantaneous response of contemporary media
"Uh oh. Things have always moved fast in showbusiness and in the age of the web complaint and the infuriating "non-apology" they move faster still. It's what John Sutherland calls the "hyper-instantaneous" response of contemporary media. At the beginning of the week, the Academy announced that comedy megastar Kevin Hart would be hosting the 2019 Oscars. Today, Hart is standing down, bruised and battered by a tsunami of online rage about his homophobic gags of 10 years ago, material that he has for some time said were in fact satiric comments about his own heterosexual anxiety.
Many were unconvinced by that explanation and Hart made things considerably worse with a video posted on Instagram on Thursday in which he announced the Academy had asked him to apologise or quit: "I chose to pass on the apology. The reason why I passed is because I've addressed this several times." Announcing you're "passing on an apology" is petrol on the flames. Hart's final apology in the tweet announcing his resignation was more fulsome: "I sincerely apologize to the LGBTQ community for my insensitive words from my past" — although that "my past" remark shows that he is still not ready to swallow every morsel of pride………………………….."
Read More:  https://www.theguardian.com/film/2018/dec/07/the-kevin-hart-debacle-is-a-lesson-in-the-way-power-works-oscars