The Shape of Water: A Visually Stunning Fairy Tale About the Beauty of Otherness
Like H.P. Lovecraft, whose At the Mountains of Madness hes long attempted to bring to the screen, Guillermo del Toro loves scary, slimy monstersthe sort that slither across dank floors and lurk in inky shadows. In addition to that creature-feature fandom, however, he boasts the eye of a sly social critic and the heart of a romantic, and thats never been more apparent than in The Shape of Water, the Hellboy and Pans Labyrinth auteurs entrancing fairy tale about a mute woman and a fish man whose interspecies love crosses all barriers.
Led by a phenomenal Sally Hawkins, its a fantasy cast in a familiar del Toro mold: all slick subterranean locales, affectionate classic cinema shout-outs, deftly detailed protagonists, and fiends of a decidedly human varietyand one that functions as a poignant parable about the ugliness of discrimination, and the transcendent beauty and power of otherness.
As del Toros camera wends its way through an apartment seemingly located at the bottom of the ocean, Richard Jenkins narration about love and loss, and about a princesscue the image of a slumbering female suspended in water above a couchsets the films storybook-ish tone. The would-be royal heroine in question is Elisa Esposito (Hawkins), a vocally impaired woman who lives in that previously seen abode, which is actually dry and situated directly above a movie theater in 1960s Baltimore. Across the hall is her dear friend Giles (Jenkins), an artist struggling to reignite his alcohol-derailed career by drawing Jell-O advertisements, and whose appetite for the pies at local franchise restaurant Dixie Dougs is mainly due to his fondness for the young man (Morgan Kelly) working the counter. Able to communicate through sign language, Elisa and Giles are a pair of outcastshe stuck in the closet and residing amongst cats, and she equally alone, her life defined by a daily routine that includes boiling eggs and setting a timer before getting into a bath for a brief bit of self-pleasure.
Elisas partiality to the tub, as well as her mysterious gill-like neck scars (not to mention the fact that she was an orphan found as an infant along a riverbank), are early indications that shes inherently connected to the water. Thus, she finds herself naturally drawn to the mysterious new asset that arrives at the secret research facility where she works alongside chatty best friend Zelda (Oscar winner Octavia Spencer) as a cleaning lady. Encased in a tank, that subject is a mythological fish man (the always remarkable Doug Jones) who resembles Hellboys Abe Sapien (also played by Jones) but cannot speak and is viewed by his government captors as the key to figuring out how to breathe in space. Hes a vital pawn in the ever-escalating Space Race against the Russians, and for the man who dragged him from the Amazon to Maryland, Agent Strickland (Michael Shannon), hes a primitive specimenviewed as a God by nativesto be abused with a cattle prod, vivisected, and then thrown away.
Elisa soon develops a kindred bond with this merman, and her desire to protect him from harm is shared by Dr. Hoffstetler (Michael Stuhlbarg), a Soviet spy who objects to his communist bosses desire to have the creature stolen or killed. The Shape of Water is consequently overflowing with pariahs, many of whom are either actively (Giles, Hoffstetler) or passively (Elisa) suppressing their true identitiesor, in the case of Zelda, are forced to behave submissively while suffering racist barbs. Anything unique finds itself in the crosshairs in del Toros tale, such that Elisa is also preyed upon sexually by Strickland, a military brute who prefers that his cheery domestic wife stay silent while hes ramrodding her in bed, and whocourtesy of losing two fingers to the merman, and having them unsuccessfully reattachedis a beast whose rancid, rotten nature is plain for all to see.
Shannon is perfectly cast as the bigoted Strickland, almost to a fault; after so many similar parts, theres little surprise to his performance, to the point that one patiently waits for him to begin quoting from the Bible. An overarching air of predictability, in fact, is what keeps The Shape of Water from achieving true greatness, as del Toro telegraphs his materials trajectory at the outset and then hits virtually every expected dramatic beat along the way. At times, one craves a bit more volatility; an instance or two of out-of-the-blue insanity, to upend the narratives coasting-along momentum, even though the director crafts each individual sequence with an attention to detailregarding setting, character, and moodthats enchanting.
There is one such astonishing moment: a glitzy 1930s-style black-and-white musical reverie featuring Elisa and the merman dancing arm-in-arm that, like the classic movies Giles watches on TVincluding a The Little Colonel clip featuring another mismatched but harmonious pair, Bill Bojangles Robinson and Shirley Templeexpresses The Shape of Waters old-Hollywood amour. Del Toros fondness for yesteryears cinema permeates the entire film, felt in his painstaking design of interior and exterior spaces and in his sincere, irony-free sentimentality. Elisa and the mermans relationship plays out not as a sardonic joke or as a soggy allegory but, rather, as a sweet affair between kindred souls (bonded by animal magnetism), and orbited by other individual tales of prejudice and persecution that are equally imbued with empathy for the outsiders plight.
The Shape of Water is another visual del Toro feast, its every damp locale colored in shades of wet, moldy green (save for evil Stricklands sunshiny home), and its humor lively, especially in a gag involving Stricklands brand-new Cadillac.
Even better than its offhand wittiness, its aesthetic splendor or its shrewd social commentary, however, is its headliner. Ever since her breakthrough big-screen role in Mike Leighs 2008 film Happy-Go-Lucky, the England-born Hawkins has been one of international cinemas most distinctive leads, and here, deprived of speech, she delivers a turn of guileless nuance and heartwarming expressiveness. With a twinkle in her eye that suggests shes quietly assessing everything around her, and a ferocious determination that manifests itself during a passionate outburst against Giles, Hawkins never feels like the twee device that Elisa might, in worse hands, have turned out to be; on the contrary, she comes across as both an everywoman firmly grounded in reality and a regal maiden transported from some old-school Disney fable. Shes magic.
Read more: https://www.thedailybeast.com/the-shape-of-water-a-visually-stunning-fairy-tale-about-the-beauty-of-otherness
The 15:17 to Paris review Clint Eastwood derails a tale of real-life terror
Three young Americans who bravely foiled an attack on a train play themselves in a drama that focuses too much on their excruciatingly dull backstories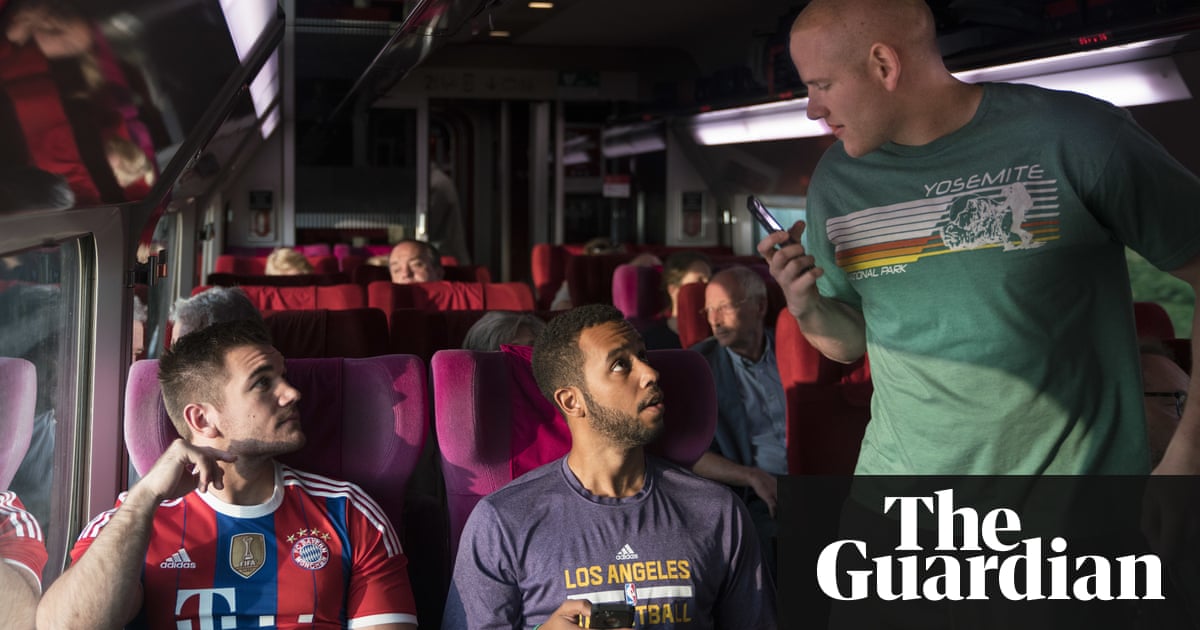 The 15:17 to Paris review Clint Eastwood derails a tale of real-life terror
2 / 5 stars
Three young Americans who bravely foiled an attack on a train play themselves in a drama that focuses too much on their excruciatingly dull backstories
Read more: https://www.theguardian.com/film/2018/feb/08/the-1517-to-paris-review-clint-eastwood-france-train-attack
Critics fall for Wakanda and the entire 'Black Panther' cast
There's a new king in town and his name is T'Challa. Marvel's Black Panther won't open in theaters for another two weeks, but the reviews are in.
As Mashable's Angie Han wrote, this feels like more than a regular movie, whether because of widespread love for the character or audiences' craving for nonwhite representation on screen.
A few years ago – and even now – this would have been any easy job to botch, but director Ryan Coogler and his formidable cast delivered.
As of this writing, Black Panther is currently rocking a 100% on Rotten Tomatoes, with 48 reviews.
For more on what critics thought of Black Panther (spoiler-free), read on.
The women of Wakanda (especially Shuri) rule
Kendra James, Shondaland:
Having three women working together without conflict (and all dark skinned with nary a loose curl or straight hair in sight) in a blockbuster film is still a novelty in 2018. Coogler forces his audience to, for the first time in the MCU, acknowledge the power of Black women. There is Nakia (Nyong'o), a spy who considers it her mission in life to surreptitiously help the disenfranchised on the continent. T'Challa's sister, Shuri (Wright), is a teenage genius who leads the country's scientific endeavors. She's also Marvel's first true style icon, and should have an Ivy Park line created in her honor immediately. As General Okoye, Gurira is the actual personification of #Goals; a woman who stands firm in her beliefs, is a primary adviser to the king and his mother (Angela Bassett), and who could definitely take out Black Widow even on her worst day.
Joelle Monique, Polygon:
Shuri is a revelation. Wright steals every scene with her bright smile and perfect comedic timing. From a brazen middle finger to a sense of fashion and confidence in the face of imminent danger, Shuri is an inspiration for all. I cannot fully express the joy of seeing a smart, carefree, nonsexualized young black woman on the big screen…There isn't a Black Widow sex symbol here, or a Pepper Potts standing in the wings. The women of Black Panther are vital to Wakanda's success.
Jamie Broadnax, Black Girl Nerds:
She steals damn near every scene in the film, and I'm 110% confident that audiences will walk away talking about Shuri long after the film ends. I'm also confident that Wright would be able to hold a Shuri Black Panther solo movie on her own.  Let's remember that in comic book canon (during the Reginald Hudlin run), Shuri takes on the Black Panther mantle and becomes ruler of Wakanda. It would only make sense to bring in a Shuri movie at this point. I also would like to add that the focus on her being the smartest person in the universe is strong here, and many characters in the Marvel universe—including Tony Stark himself—have a lot to learn from Shuri's technology and skills.
A milestone for representation
Joelle Monique, Polygon:
In showing the legacy of Wakanda, which is filled with wealth and knowledge, and juxtaposing it with the hardships that black youths faced in Oakland, Coogler establishes a conversation around the dichotomy of being African-American versus African…Black Panther seeks to find a middle ground between these two worlds: a world where black Americans aren't left out of the cultural celebration of their West African roots, and where greedy people don't have an opportunity to consume Wakanda. By focusing on the citizens of Wakanda and their disagreements on how to manage the country's future, Coogler creates a sense of harmonic anarchy.
Jamie Broadnax, Black Girl Nerds:
it's afro-futuristic and Blackity-black as hell.  It's everything I've ever desired in a live-action version of this popular superhero and yet so much more. Quite frankly, the experience is indescribable. I left the theater wanting to see this movie at least 10 more times. I already know that Black Panther's weight in gold at the box office will be in repeat viewings, because we just won't want this cinematic experience to end.
Marc Bernardin, Nerdist:
The film does deal head-on with issues of race, subjugation, and oppression in ways both heartbreaking and hilarious. At one point, a young black boy in a rundown apartment in Oakland, California (Coogler's hometown), dismisses the idea of Wakanda itself: What good is "a kid in Oakland, running around believing in fairy tales"? Coogler answers that question with the film itself: Here is a fairy tale for children who rarely get them, and never like this. What's more, the final coda is as direct an address to the xenophobia at home in our current administration as that which you'll find in any film this year, let alone a giant Marvel movie.
Kendra James, Shondaland:
The 31-year-old director has just three feature films under his belt — "Fruitvale Station" (2013), "Creed" (2015), and "Black Panther"— but these three films (which all feature astounding performances by Jordan) share a similar point of view: that the black experience is nuanced and it is varied. We are parents. We span socio-economic statuses. We live with disabilities. We might live delightfully ordinary lives, or we might be superheroes. But no matter where we fall in life, we're still affected by the lasting (and ongoing) effects that whiteness has had on black people everywhere.
It's imperative to understand the point of view Coogler brings to "Black Panther," as it is the scaffolding T'Challa (the Black Panther's secret identity, played by Boseman) and the rest of Wakanda stand on.
Magical world building
Joelle Monique, Polygon:
With everyone lined up, it's easy to see that Ruth E. Carter deserves an Oscar for her costume design. Her use of colors is masterful; the palette is distinctly African, and so striking as to make me long for the days of Technicolor.
Wakanda is the African dream. Unsullied by colonization, it is the most technically advanced civilization in the world. It looks like the most technically advanced place in the world, too.
All of Wakanda is constructed in harmony with the natural features of the land. Production designer Hannah Beachler has created some of the most unique sci-fi spaces in recent memory.
Manohla Dargis, The New York Times:
Buoyed by its groovy women and Afrofuturist flourishes, Wakanda itself is finally the movie's strength, its rallying cry and state of mind. Early on, a white character carelessly describes it as "a third world country — textiles, shepherds, cool outfits." Part of the joke, which the movie wittily engages, is that Wakanda certainly fits that profile except that its shepherds patrol the border with techno-wizardry, and its textiles and costumes dazzle because of the country's secret vibranium sauce. More critically, having never been conquered, Wakanda has evaded the historical traumas endured by much of the rest of Africa, freeing it from the ravages of both colonialism and postcolonialism.
Marc Bernardin, Nerdist:
It's as if everyone enlisted to bring the project to life understood the magnitude of what Black Panther, the first comic-based studio movie with a black hero at the center since 1998's Blade, would represent. The chance to fill every corner of their fictional Wakanda with the same level of craft and detail usually reserved for British-star-studded period pieces. An opportunity to tell a story about black lives, which matter and are not defined by their pain but, instead, by their glory. An answer to a culture's question, "When will it be our time in the sun?"
Kendra James, Shondaland:
"Black Panther" is so masterfully shot that its many-hued black actors almost seem to glow. This is how you light melanin. With the help of costume designer Ruth Carter (who must certainly be in contention for an Oscar nomination in 2019 for her work here) and hair department head Camille Friend, director Ryan Coogler has created one of the most visually interesting displays of blackness on screen. "Black Panther" mixes several aesthetics from the African continent (influences came from the Masai, Suri, Ndebele, and Bosotho peoples, among others), and while some may consider it an imperfect display or too much of a melange, the wide-ranging display of black people is astounding.
Black Panther hits theaters nationwide Feb. 16.
Read more: https://mashable.com/2018/02/06/black-panther-review-roundup/
The Commuter Review – Liam Neeson
Speeding along familiar action-thriller tracks, the actor reaches peak Neeson as a former cop forced to rescue his abducted family while on his daily commute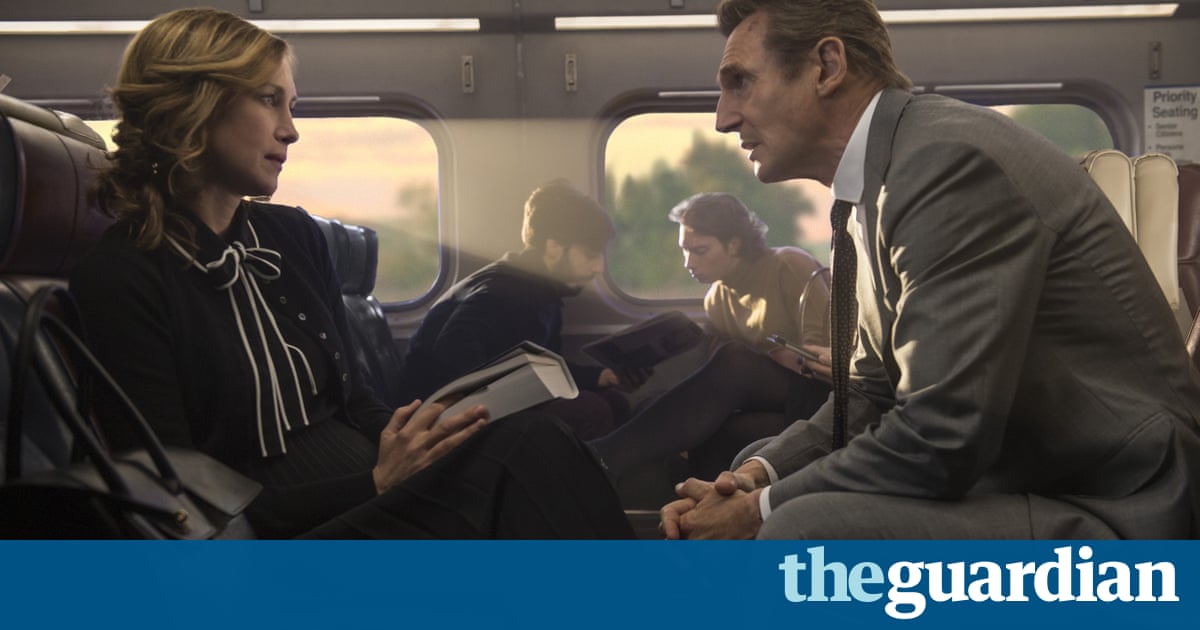 Theres no stopping this thoroughly efficient train-bound action thriller, which pulls out of New Yorks Grand Central at a sedate pace and steadily accelerates through the suburbs, almost in real time, until 90 minutes later were careering out of control in a reckless race against time. Its another white-knuckle ride from Spanish director Jaume Collet-Serra something of a master of high-concept, ticking-clock B-movies and his regular leading man, Liam Neeson, who is now as dependable as a Swiss watch in this type of senior action-hero role.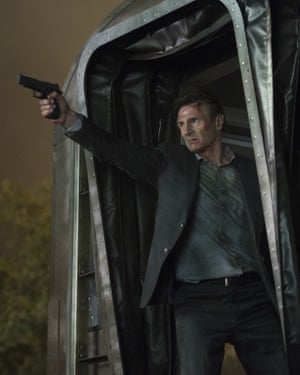 Read more: https://www.theguardian.com/film/2018/jan/10/the-commuter-review-liam-neeson-train-thriller