This Netflix Original is the best hidden gem you've never heard of
Every shot is a painting in 'I Am the Pretty Thing That Lives in the House'
Image: netflix
You've never heard of 2016's I Am the Pretty Thing That Lives in the House. But you should have.
The lapse in coverage on it may come from Netflix's inability to promote its Originals, with niche art house films like this one getting buried beneath the never-ending barrage of new content. Or maybe it's because this ghost story is often categorized as a horror movie, but better suited to suspense lovers. Perhaps it's the sentence-long title which, while intriguing, is not very search friendly.
For whatever reason, you've missed out on one of Netflix's most daring experiments, and one of the most evocative atmospheric horror films exploring the female psyche since Polanksi's Repulsion.
And we're here to fix that.
I Am the Pretty Thing That Lives in the House might best be understood as The Witch meets The Hours. Writer-director Osgood Perkins, previously known for his debut film festival-darling The Blackcoat's Daughter (AKA February), employs a tantalizing, maddening kind of minimalism while exploring a story of all-encompassing breadth.
But, listen, the unfortunate souls who were "bored" by The Witch will find no jump scares to distract from the unrelentingly evasiveness of I Am the Pretty Thing That Lives in the House, where every shot looks like a painting and speaks volumes with only the sparsest dialogue. And those not interested in the new trend of horror movies focusing on women's experiences will likely agree with the critics who accuse the film of being empty and devoid of any real substance.
To everyone else, you are in for a hidden gem of slow-burning horror. The film's dream-like narrative emerges through the disparate yet intertwined lives (and deaths) of three women, all colliding under the same roof of a haunted house. I Am the Pretty Thing That Lives suffocates you in a skin-crawling tension that reeks of dread and rot, while somehow still wafting in the scent of Chanel's most alluring perfume.
We meet protagonist Lily Saylor (Ruth Wilson), a live-in nurse, on the day she moves into elderly horror author Iris Blum's (Paula Prentiss) house to take care of her. But as she says, "A house with a death in it can never again be bought or sold by the living. It can only be borrowed from the ghosts that have stayed behind."
The most impressive aspect of I Am the Pretty Thing That Lives in the House is ironically the same reason so many critics found it frustrating. Perkins obscures everything tangible behind a hazy film of blurred boundaries, whether between dreams and reality, fiction and fact.
Like the opening shot depicting a spectral woman in white gliding across the screen, elusive yet pleading, the film proves impossible to pin down. But what it holds back in terms of concrete meaning it makes up for with an effervescent sense of things. And it sticks with you. Because, sure, every plot point and character remains at arms length and out of focus, but that only makes them more piercing.
Because every woman is caught in this purgatory between life and death. And we're caught in that frozen suspension with them.
The ghostly woman in white, Polly (Lucy Boynton), is the (supposedly) fictionalized character from Iris' most famous novel, The Lady in the Wall. Or, as Iris believes, a real person who died in the house and came to her so she could tell the world her story. Iris embodies another version of female death: aging. Meanwhile Lily tells us in the very first scene that, "The pretty thing you are looking at is me. Of this I am sure… Three days ago I turned 28 years old. I will never be 29 years old."
Often, each woman looks directly into the camera, reversing the inherent voyeurism of watching a film. Throughout, Perkins subverts the male gaze and its uncomfortable relationship between pretty female "things" and cameras. Again and again, we are shown seductively beautiful and disturbingly immaculate images of feminine beauty. The camera fixates on them — until the pretty thing turns her head to face us head-on, her unwavering gaze of defiance, sadness, or fear somehow implicating the audience in her distress. What was an object of desire suddenly becomes a subject of undefinable depth.
As the stories of each woman blur together, a new meaning behind the title of Iris' famous novel (and Polly's allegedly true story), The Lady in the Wall, emerges. Invoking famous feminist texts like The Yellow Wallpaper, we come to understand that every woman in the house is not only some form of a ghost — but confined by the walls of the walls of domesticity that keep them trapped in the house. Each of them imprisoned, the women are terrified yet desperate to reach out and connect with one another.
Ultimately, I Am the Pretty Thing That Lives in the House is not a movie for everyone. But if you're looking for horror movies pushing the cinematic boundaries of the genre — and a spooky experience that inspires more awe than fright — just try giving it ten minutes of your life.
You may find yourself unable to look away from every pretty thing dying in their houses daily.
Read more: http://mashable.com/2017/11/25/i-am-pretty-thing-lives-house-netflix-witch-horror/
'The Innocents' is Netflix's next twisted love story
The announcement for Netflix's upcoming The Innocents declares "What you see is not what you see," followed by the thrilling "Love changes everything." We know right away that this is a twisted – possibly tragic – love story shrouded in mystery, and we're ready for it.
The Innocents is the story of June (Sorcha Groundshell) and Harry (Percelle Ascott), two teenagers who run away from home with nothing but each other and a lot of emotional baggage. According to a release from Netflix, "Secrets kept from them by their respective parents test their love to breaking point; and the extraordinary gift they possess unleashes powerful forces intent on dividing them forever." So yeah, they may also have superpowers. BRING IT.
The eight-episode series was created by Hania Elkington and Simon Duric, and is produced by New Pictures.
The Innocents does not yet have a release date.
Read more: https://mashable.com/2018/02/15/netflix-the-innocents-announcement/
Chris Rock's first Netflix stand-up comedy special is almost here
Image: nigel waldron/Redferns
Chris Rock's next stand-up comedy special is coming really soon to Netflix.
The legendary comedian announced on Instagram Tuesday that his first taped special in 10 years is dropping on Netflix in the early hours of Wednesday, aka Valentine's Day. The new special, titled Tamborine, will be the comedian's seventh stand-up special and is the first of two specials he'll be doing for Netflix. According to The Hollywood Reporter, Rock made a $40 million deal with Netflix to create two stand-up specials.
Over the years, Rock has won three Grammy awards for Best Comedy Album. His last special, Kill the Messenger, was released through HBO in 2008. Rock has still been performing stand-up comedy on the road but none of his shows have been taped or released to the public.
Read more: https://mashable.com/2018/02/13/chris-rock-netflix-tamoborine-valentines-day/
Netflix launching surprise Cloverfield movie after Super Bowl
The streaming giant purchased The Cloverfield Paradox from Paramount and announced the shock release in an advert that aired during the game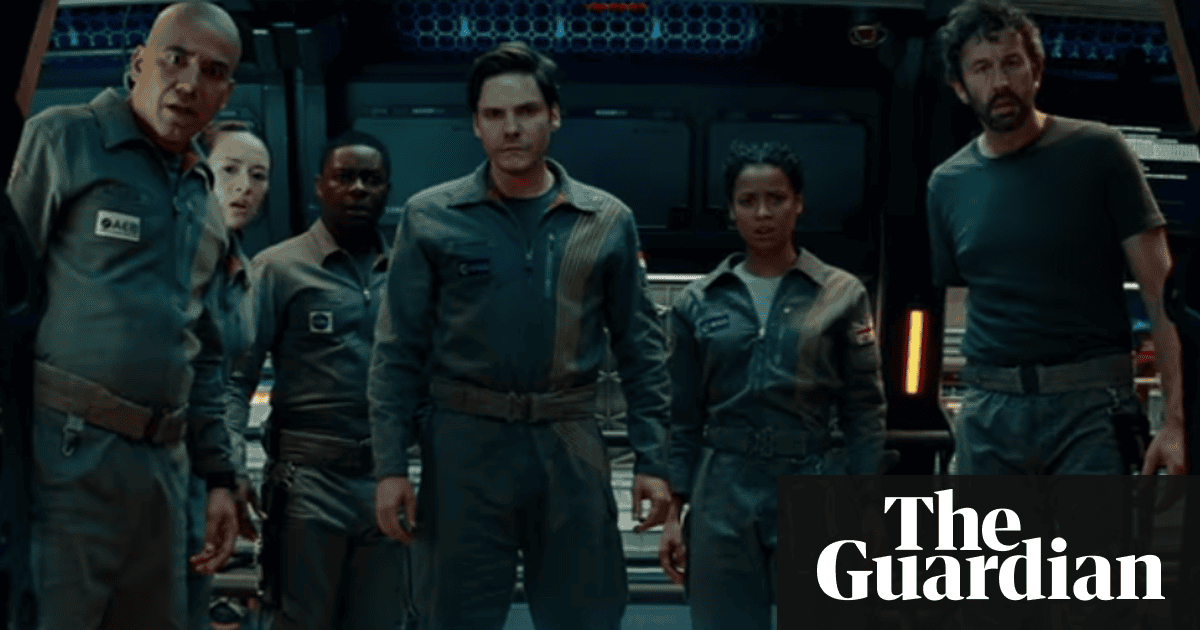 Netflix launching surprise Cloverfield movie after Super Bowl
The streaming giant purchased The Cloverfield Paradox from Paramount and announced the shock release in an advert that aired during the game
Netflix will launch the third Cloverfield movie as a surprise after this years Super Bowl.
The film, called The Cloverfield Paradox, was sold by Paramount to the streaming network after the studio decided against the planned theatrical release in April. It follows on from 2008s Cloverfield and 2016s 10 Cloverfield Lane.
Set in space, the thriller stars David Oyelowo, Gugu Mbatha-Raw, Daniel Bruhl and Chris ODowd. Unlike 10 Cloverfield Lane, the film is believed to have a connection to the first film with the trailer suggesting it might explain why New York was invaded in the first place. Its rumored to have a $40m-plus budget.
An early plot description teased a group of astronauts stuck on a space station after earth vanishes. They then make a horrible discovery.
The release is one of the many high-profile purchases by Netflix this year that sees a shift in strategy. The company also picked up international rights to the Natalie Portman-starring thriller Annihilation and will launch it weeks after the US release later this month. A similar release is also planned for New Lines Shaft reboot later this year.
Online rumors also suggest that a fourth Cloverfield movie has already finished production and its working title is Overload. Its set during the second world war and is based around a supernatural Nazi experiment. Its release is allegedly set for October.
Read more: https://www.theguardian.com/film/2018/feb/04/netflix-cloverfield-super-bowl-surprise