Time's Up: Hollywood women launch campaign to fight sexual harassment
The initiative, supported by stars such as Natalie Portman and Emma Stone, includes $13m legal defense fund for women in less privileged professions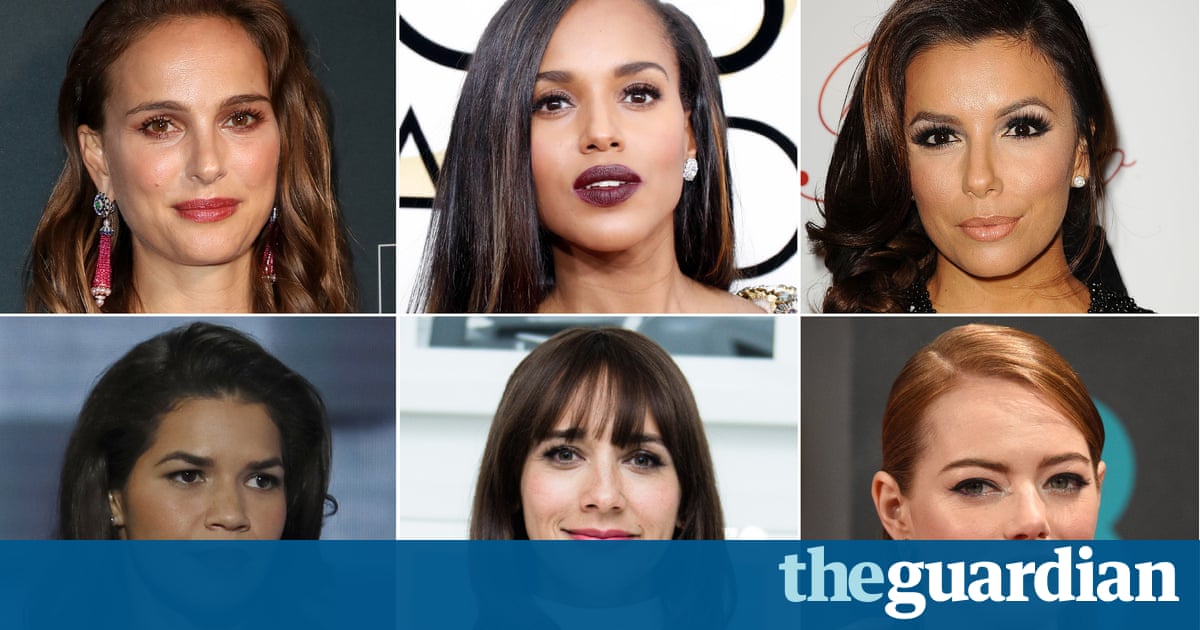 Three hundred female Hollywood actors, agents, writers, directors, producers and entertainment executives including Natalie Portman, Emma Stone and Reese Witherspoon are kicking off the new year with a coordinated effort to counter systemic sexual harassment in the entertainment business and workplaces nationwide.
The initiative, announced with a full-page ad in the New York Times, includes a $13m legal defense fund to help women in less privileged professions protect themselves from sexual misconduct and the consequences that may arise from reporting it.
Entitled Times Up, the programme was launched with an open letter signed by hundreds of women in show business, including Ashley Judd, Eva Longoria, America Ferrera, Rashida Jones and Kerry Washington, as well as powerful backroom Hollywood figures, including producer Shonda Rhimes, whose credits include Greys Anatomy and Scandal.
The struggle for women to break in, to rise up the ranks and to simply be heard and acknowledged in male-dominated workplaces must end; times up on this impenetrable monopoly, part of the letter reads.
If this group of women cant fight for a model for other women who dont have as much power and privilege, then who can? Rhimes told the New York Times.
In a sense, Times Up is being launched as a companion to the #MeToo movement that grew out of the spontaneous response to revelations about Hollywoods casting-couch system of sexual predation and enduring gender-pay disparities.
While attention has largely focused on show business and the media, Times Up seeks to include the plight of working-class women.
The organization arose from informal gatherings of female talent agents in Los Angeles who starting meeting after the issue of sexual harassment landed like a bombshell on the entertainment industry in October. The group rapidly expanded and now includes meetings and workshops for participants in New York and London.
Organizers said they were moved to broaden the effort after receiving an open letter on behalf of 700,000 female farmworkers in November.
The initiatives goals also include promoting legislation to penalize companies that tolerate persistent harassment, and to fight against the use of non-disclosure agreements to shield sexual abusers.
Organizers also plan to ask women walking the red carpet at the Golden Globes this year to wear black. This is a moment of solidarity, not a fashion moment, actor Eva Longoria, who rose to fame in Desperate Housewives, told the paper.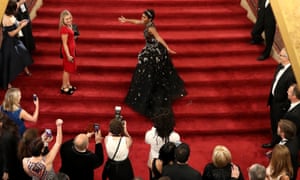 Read more: https://www.theguardian.com/world/2018/jan/01/times-up-hollywood-women-launch-campaign-to-fight-sexual-harassment
Idris Elba is People's 'Sexiest Man Alive' for 2018
(CNN)He's still not James Bond, but for now this honor will do.
He is the 33rd man to hold the title and appears this week on the magazine's cover.
Elba
told the publication
, "I was like, 'Come on, no way. Really?' " when he first learned he had been selected.
"Looked in the mirror, I checked myself out. I was like, 'Yeah, you are kind of sexy today,' " the "Thor" star joked. "But to be honest, it was just a nice feeling. It was a nice surprise — an ego boost for sure."
"Elba first became famous in the States for his portrayal of drug kingpin Russell "Stringer" Bell on HBO's hit series "The Wire" (HBO is owned by CNN's parent company) and since then has branched out to the big screen.
His early days were far from sexy, Elba said, growing up "tall and skinny" at an all-boys school in London, where he played football, basketball, cricket, hockey and rugby.
Now considered one of Hollywood's sex symbols, Elba said he definitely had an awkward stage as a youth.
"And my name was Idrissa Akuna Elba, OK?," he said. "I got picked on a little bit. But as soon as I could grow a mustache, I was the coolest kid on the block. Grew a mustache, had some muscles, bonkers."
Bonkers indeed."
Read more: https://www.cnn.com/2018/11/06/entertainment/idris-elba-sexiest-man-alive/index.html
Barbra Streisand talks about calling Tim Cook to complain about Siri in hilarious 'Carpool Karaoke' ep
"Not only can Barbra Streisand sing, but she can also tell some pretty awesome stories.
The Carpool Karaoke episode above starts with her rescuing a stranded James Corden from the side of the road, before telling him about how she failed her written driving test three times and once accidentally turned into the up-ramp of a highway.
The highlight, however, has to be her anecdote about the time she called Tim Cook to tell him Siri was pronouncing her name wrong. To be fair, it worked."
Read more: https://mashable.com/video/barbra-streisand-carpool-karaoke/
Ariana Grande and James Corden solve their way out of a seriously scary escape room
"Ariana Grande is super into Halloween, haunted houses, and escape rooms, so James Corden invited the pop star to a combination of the three.
As an addition to The Late Late Show's "Carpool Karaoke" segment with Grande, Corden decided to book a session at 60OUT Escape Rooms in Los Angeles, picking the horror themed room.
It looks downright terrifying, and Grande spends the entire time being understandably beside herself.
"That's not an escape room, that's one of the seven gates to hell," she said.
At least know we know how she injured her hand — running away from whatever the hell that is in the clip."
Read more: https://mashable.com/video/ariana-grande-james-corden-escape-room/