Under fire: how cinema's new breed of cowboys are taking aim at the old west
They can be set anywhere from Australia to Pakistan and increasingly its women who are shooting from the hip. With new westerns such as My Pure Land and Brimstone, the gunslinger genre continues to reinvent itselfin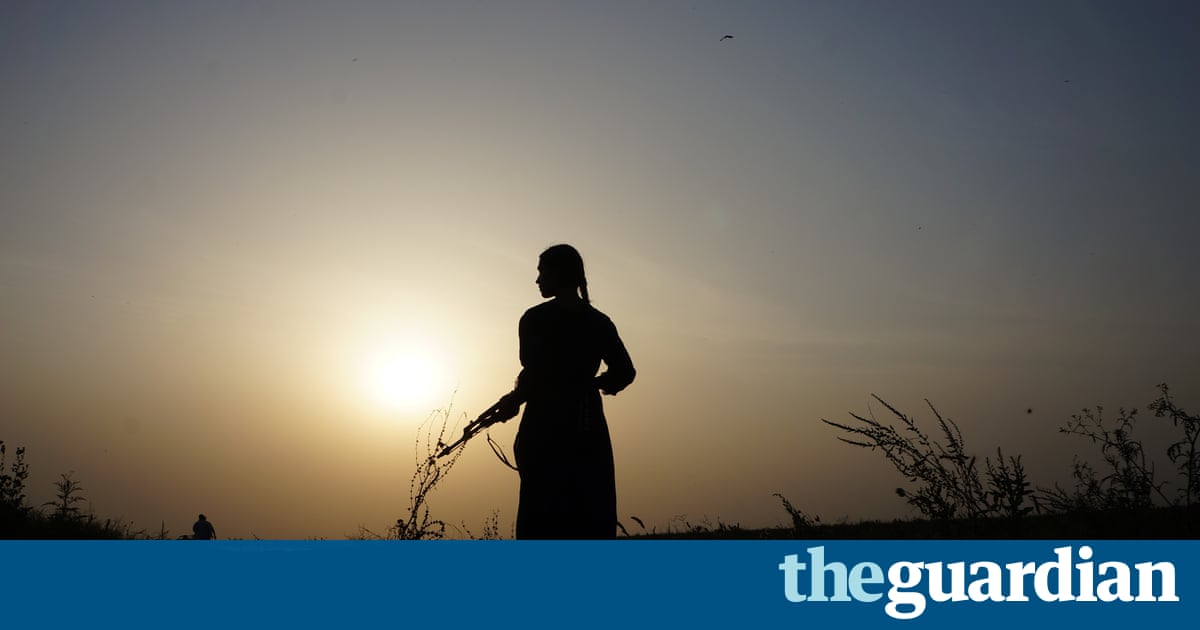 Always changing, the western never changes. Whatever era it is, the essence remains. If I told you about a pivotal scene in which a gunslinger turns to the camera and stares, hard-eyed, at the audience, I might be describing The Great Train Robbery, made in 1903, a silent cinema milestone whose star, Justus D Barnes, was a middle-aged stage actor. Or I could mean My Pure Land, a new film about three women in rural Pakistan defending their home from bandits. Its star is Suhaee Abro, a classically trained dancer in her first major role. Thousands of miles and more than a century apart, she and Barnes share a western moment.
Westerns in 2017 are politically open-minded, geographically flexible cinematic Lego to be assembled as you like. The director of My Pure Land is Sarmad Masud, a British-Pakistani film-maker from the east Midlands, for whom the genre usefully shaped his ideas. Old and new meet again. My Pure Land is based on a contemporary true story: a young woman called Nazo Dharejo defended her family home from 200 armed assailants. And while we mostly know the western as a period piece, for the nickleodeon thrill-seekers of 1903 it was not. The Great Train Robbery, too, portrayed real events ones that had taken place three years earlier on the Union Pacific Railroad; the culprits were led by Robert LeRoy Parker, also known as Butch Cassidy, then still at large in south America.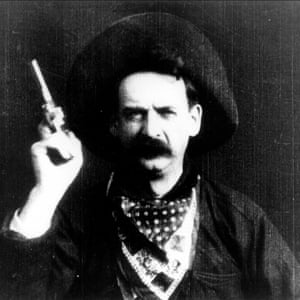 Read more: https://www.theguardian.com/film/2017/oct/13/under-fire-how-cinemas-new-breed-of-cowboys-are-taking-aim-at-the-old-west
Peter Dinklage gets yet another Emmy for his role as Tyrion Lannister
Peter Dinklage wins yet another Emmy for his role in 'Game of Thrones.'
Image: hbo
Peter Dinklage won his third Emmy for most outstanding supporting actor in a drama series at the Emmys on Monday.
Dinklage, who plays the iconic Tyrion Lannister in HBO's Game of Thrones, was nominated alongside fellow Game of Thrones actor Nikolaj Coster-Waldau, who plays his brother Jaime Lannister.
For his work as Tyrion, Dinklage has been nominated in the category seven times, winning in 2011, 2015, and now 2018.
In his acceptance speech, Dinklage thanked Coster-Waldau, who earned his first Emmy nomination for his work on Game of Thrones this year.
Hopefully both actors survive the final season of Game of Thrones coming in 2019, or at least get one more nomination next year if they do meet their demise.
'Green Book' Wins Toronto Film Festival's People's Choice Award
Peter Farrelly's "Green Book" has won the Grolsch People's Choice Award at the 2018 Toronto International Film Festival, TIFF announced at an awards ceremony on Sunday.
The film, which tells the true story of an Italian-American nightclub bouncer (Viggo Mortensen) who serves as the chauffeur for a black pianist (Mahershala Ali) on a tour through the Deep South in the early 1960s, opened at the festival on Tuesday and was an instant hit with audiences and critics, although Bradley Cooper's "A Star Is Born" had been considered the likely winner of the People's Choice Award.
Runners-up for the award were Barry Jenkins' lyrical James Baldwin adaptation "If Beale Street Could Talk" and Alfonso Cuaron's moving memory piece "Roma."
In the past, Toronto audience members voted by depositing their ticket stubs in a box at the theater, or by using the TIFF app — festival organizers took into account the size of the theaters in which each film screened — with the films that received votes from the largest percentage of their audience winning the prizes…………………"
Read More Here: https://www.thewrap.com/green-book-wins-toronto-film-festivals-peoples-choice-award/
Henry Cavill Out As Superman!
Image: VCG via Getty Images
"It's not Kryptonite that will end Henry Cavill's run as Warner Bros.' grimdark Superman; it's a studio pivot.
Cavill is reportedly finished as the Man of Steel, with unnamed studio insiders telling The Hollywood Reporter that he won't be donning the signature DC Comics superhero's cape and tights again. It's said to be part of a larger move aimed at fixing WB's flagging DC Extended Universe (DCEU).
The rumored exit apparently started with a much smaller disagreement: The studio wanted Cavill for a cameo in the upcoming Shazam!, out April 5, 2019. But talks between WB and the actor's reps didn't go anywhere.
Beyond that, the studio also understands that bigger changes are needed. To date, the only universally successful DC-pegged release was 2017's Wonder Woman, which landed both with critics and at the box office.
As one insider said, "There's a recognition that some parts of the previous movies didn't work." (LOL at that understatement.) So now, WB is trying to hit "reset" (per another source) on the whole endeavor.
That reset reportedly includes a shift in focus from Superman to Supergirl. That movie would serve as an origin story, starring a teenage hero…………………."
Read more: https://mashable.com/article/superman-henry-cavill-is-out/