What does George Lucas really think of 'The Last Jedi'?
George Lucas and Mark Hamill, who said it was a shame that George wasn't consulted on 'The Last Jedi'
Image: Stephen Lovekin/ WWD/REX/Shutterstock/Lucasfilm
Although on the script page George Lucas is a man of too many words, in real life he is a man of too few. Those of us interested in the life of the shy Star Wars billionaire must make do with the tiniest of insights into his thinking about what Disney is doing with his former intellectual property.
So news that Lucas told The Last Jedi director Rian Johnson his movie was "beautifully made," according to a THR report that quotes his private secretary, needs to be carefully parsed. It may not be the full-on compliment it sounds like.
Context you must have, young padawan.
Lucas saw his original ideas for episodes VII (The Force Awakens), VIII (The Last Jedi), and IX (still unnamed) thrown in the trash post-Disney sale. He hasn't been shy about letting us know that.
In a 2015 interview with the now-disgraced Charlie Rose, Lucas disparaged Disney for saying they wanted to do something "retro" and "for the fans," whereas he had endeavored to do something new with each movie — whether the fans liked it or not. He compared the situation to having his children held hostage by "white slavers."
Lucas later issued a rare clarification, apologizing for the "inappropriate" remark and asserting he was "thrilled that Disney has the franchise." But it's notable that his only other public Force Awakens comment was kind of a subtle dis: "I think the fans are going to love it," he told the only journalist who managed to catch him on a red carpet. "It's very much the kind of movie they've been looking for."
Talk about damning with faint praise.
Lucas was much, much more effusive the following year with the release of Rogue One. Director Gareth Edwards enthused about getting a lengthy and praise-filled call from Lucas once the creator had seen the film and loved it. "I can die happy now," Edwards told Mashable, summarizing the call. "I will take that conversation to my grave. If I could only get one review ever, it would be from George."
We're guessing he said a little bit more than "the fans are going to love it." A positive review makes sense: Rogue One seamlessly connects to the 1970s visual style of Lucas' original Star Wars in a way The Force Awakens, for all its homage, did not. Rogue One's plot aligned it with the kind of against-all-odds World War II picture George always loved.
And Lucas simply had less skin in the game, since Rogue One wasn't a saga episode that had replaced one of his story treatments.
But now here comes The Last Jedi, which is. And the loss of George's input lingers. Luke Skywalker himself, Mark Hamill, said this to Metro just last week: "What I wish is that they had been more accepting of [Lucas]' guidance and advice. Because he had an outline for VII, VIII and IX. And it is vastly different to what they have done."
Hamill then apologized for being a "stick in the mud," and graciously pointed out that the new movies "are more popular than ever."
So George thinks the movie is "beautifully made." And indeed it is; even the handful of negative reviews for this critically lauded about-to-be-a-hit have heaped praise on Johnson's visual style. It's hard to love movies like Lucas does and and deny this film looks amazing, that it just pops off the screen in so many aesthetically interesting ways. (This is not a spoiler; look at the trailers).
But one can think a film is beautifully made and still inherently dislike it — especially if you know what might have been had they made your movie.
We'll keep an eye on the creator's minimalist pronouncements for any further reviews. In the meantime, we can at least state that The Last Jedi is probably George Lucas' second-favorite (and second least-favorite) of the three Disney Star Wars films so far.
Read more: http://mashable.com/2017/12/13/last-jedi-george-lucas-review/
Colin Firths Wife Reveals She Had An Affair With Couples Alleged Stalker
Actor Colin Firth's wife, Livia Giuggioli, an Italian movie producer and director, has confirmed she had an affair with the man she's now accusing of stalking her and her husband.
The Firths, who've been together for over two decades, apparently separated for a short while a couple years back. During this time, Giuggioli began an affair with lifelongfriend and journalist Marco Brancaccia, who has launched a "frightening campaign of harassment" against the pair, who have since gotten back together, the couple's representative said Friday.
"For obvious reasons, the Firths have never had any desire to make this matter public. A few years ago Colin and Livia privately made the decision to separate. During that time Livia briefly became involved with former friend Mr. Brancaccia. The Firths have since reunited," a representative for the actor told HuffPost Friday in a statement.
"Subsequently, Mr. Brancaccia carried out a frightening campaign of harassment over several months, much of which is documented," the statement continued. "As a consequence of his stalking, threats and refusal to desist, the legal complaint was lodged with the Italian authorities."
The couple is based in London, but the Firths also have a home in Umbria, Italy.
Brancaccia, who works for the ANSA news agency, is now the subject of an Italian police investigation. He has denied the allegations and accused Giuggioli of fabricating the stalking claims to cover up the affair, which he says occurred between 2015 and 2016.
"We were romantically involved, she wanted to leave Colin for me," he said in a statement to The Times published Friday morning. He added that the couple's marriage had "been over for years."
Brancaccia went on to claim that he only sent two WhatsApp messages to Giuggioli, as well as an email detailing the affair to Firth, who he describes as "understanding."
"In a year she sent me hundreds of messages of love, photos and videos, even a diary," he added.
Firth and Giuggioli share two children together Luca, 16 and Matteo, 15. The Oscar-winner also has another son, from a previous marriage to actress Meg Tilly.
Read more: http://www.huffingtonpost.com/entry/colin-firths-wife-confesses-to-affair-with-couples-alleged-stalker_us_5aa291f3e4b07047bec5b1e7
Joaquin Phoenix in talks to play the Joker in 80s-set Scorsese-produced tale
The Oscar-nominated actor is reportedly the top choice for a gritty take on the Batman villain from The Hangover director Todd Phillips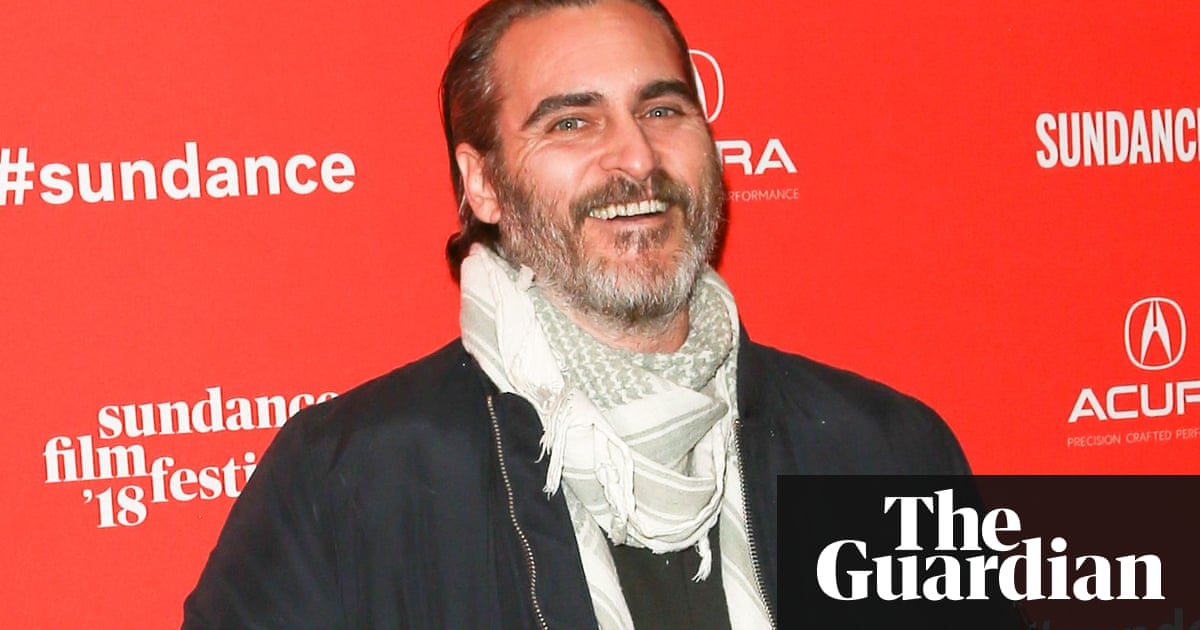 Joaquin Phoenix in talks to play the Joker in 80s-set Scorsese-produced tale
The Oscar-nominated actor is reportedly the top choice for a gritty take on the Batman villain from The Hangover director Todd Phillips
Read more: https://www.theguardian.com/film/2018/feb/08/joaquin-phoenix-in-talks-to-play-the-joker
Game of Thrones creators to write and produce new set of Star Wars films
David Benioff and DB Weiss take charge of films separate from the pre-existing franchise and Rian Johnsons previously announced trilogy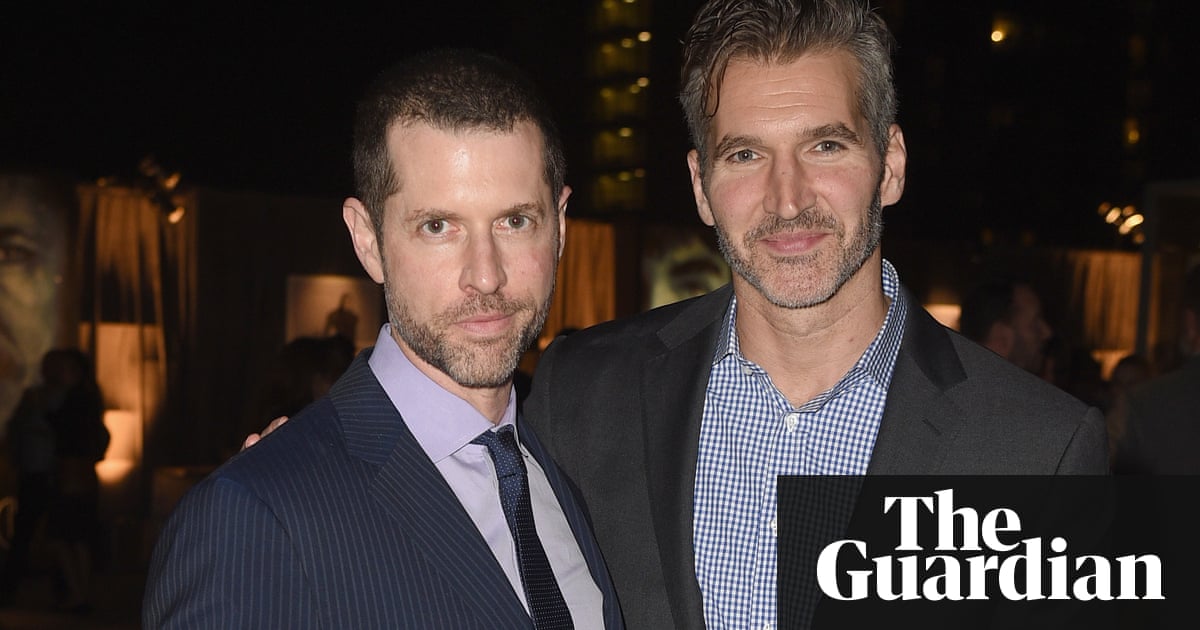 Game of Thrones creators to write and produce new set of Star Wars films
David Benioff and DB Weiss take charge of films separate from the pre-existing franchise and Rian Johnsons previously announced trilogy
Read more: https://www.theguardian.com/film/2018/feb/06/game-of-thrones-star-wars-films