Why John Denver's Music Is In So Many Movies This Year

7 hours ago
If you've seen a glut of movies in 2017, there's a good chance you heard a John Denver song in at least one of them. And while it may seem like a giant coincidence that movies from Alien: Covenant to Okja and Logan Lucky to Kingsman 2 all used a John Denver song this year, there is some method to the madness, and namely it comes in the form of one Brian L. Schwartz. But who is that, you may ask?
Brian L. Schwartz is behind 7S Management, which has managed John Denver's estate since 2010. Over the last few years 7S, which includes Schwartz and his business partner Amy Abrams, have been strategizing to get more of John Denver's music into the popular realm. The two didn't even stand out as obvious choices for the gig at the beginning, according to Yahoo, as their business is more about managing bands than estates. But they were hired by John Denver's children because they had intriguing ideas about how to get Denver's music back into the public consciousness, and that included pitching Denver's stuff when movie studios were looking for tracks from that era.
Still, they were hired over seven years ago, so what took so long for John Denver to be, well, everywhere? Per Brian L. Schwartz, his team helped the Denver estate to switch publishing partners, and those labors are now bearing fruit. He said,
In this position, you always have to be thinking ahead of the curve, and be aggressive and active. It takes a while to plant the seeds before you see them grow, and that's what we're seeing now. We really wanted to see an increase in the licensing for film and TV, and we do monthly calls with them and come up with creative ideas. Kobalt knows what movies, commercials, and TV shows are being made and require music and are actively pitching when appropriate.
Interestingly, John Denver's "Take Me Home, Country Roads" has been used to very memorable effect this year in both Logan Lucky and Kingsman: The Golden Circle. In the former movie–and we're about to get into minor spoilers–Channing Tatum's character, Jimmy Logan, makes it to his daughter's pageant, just in time for her to bolt out the lyrics to his favorite song and get the whole auditorium singing along. Kingsman 2 also uses the song during a big moment, as the lyrics serve as a distraction for some bad guys and a rousing final act for one of the film's major characters.
As for Alien: Covenant and Okja, the former also uses a version of "Take Me Home, Country Roads" and the latter uses "Annie's Song." The circumstances in Okja were a little different because they were a result of Bong Joon-Ho really wanting the track in his Netflix movie, and getting it. But counting it all, there are four big movies harkening back to John Denver this year, and that's not including Denver's music appearing in stuff like Free Fire and Diary of a Wimpy Kid: The Long Haul. I gotta say, I don't hate it. To see what movies will or won't feature John Denver in the coming months, take a look at our full premiere schedule.
Subscribe To Topics You're Interested In
Colin Firths Wife Reveals She Had An Affair With Couples Alleged Stalker
Actor Colin Firth's wife, Livia Giuggioli, an Italian movie producer and director, has confirmed she had an affair with the man she's now accusing of stalking her and her husband.
The Firths, who've been together for over two decades, apparently separated for a short while a couple years back. During this time, Giuggioli began an affair with lifelongfriend and journalist Marco Brancaccia, who has launched a "frightening campaign of harassment" against the pair, who have since gotten back together, the couple's representative said Friday.
"For obvious reasons, the Firths have never had any desire to make this matter public. A few years ago Colin and Livia privately made the decision to separate. During that time Livia briefly became involved with former friend Mr. Brancaccia. The Firths have since reunited," a representative for the actor told HuffPost Friday in a statement.
"Subsequently, Mr. Brancaccia carried out a frightening campaign of harassment over several months, much of which is documented," the statement continued. "As a consequence of his stalking, threats and refusal to desist, the legal complaint was lodged with the Italian authorities."
The couple is based in London, but the Firths also have a home in Umbria, Italy.
Brancaccia, who works for the ANSA news agency, is now the subject of an Italian police investigation. He has denied the allegations and accused Giuggioli of fabricating the stalking claims to cover up the affair, which he says occurred between 2015 and 2016.
"We were romantically involved, she wanted to leave Colin for me," he said in a statement to The Times published Friday morning. He added that the couple's marriage had "been over for years."
Brancaccia went on to claim that he only sent two WhatsApp messages to Giuggioli, as well as an email detailing the affair to Firth, who he describes as "understanding."
"In a year she sent me hundreds of messages of love, photos and videos, even a diary," he added.
Firth and Giuggioli share two children together Luca, 16 and Matteo, 15. The Oscar-winner also has another son, from a previous marriage to actress Meg Tilly.
Read more: http://www.huffingtonpost.com/entry/colin-firths-wife-confesses-to-affair-with-couples-alleged-stalker_us_5aa291f3e4b07047bec5b1e7
Joaquin Phoenix in talks to play the Joker in 80s-set Scorsese-produced tale
The Oscar-nominated actor is reportedly the top choice for a gritty take on the Batman villain from The Hangover director Todd Phillips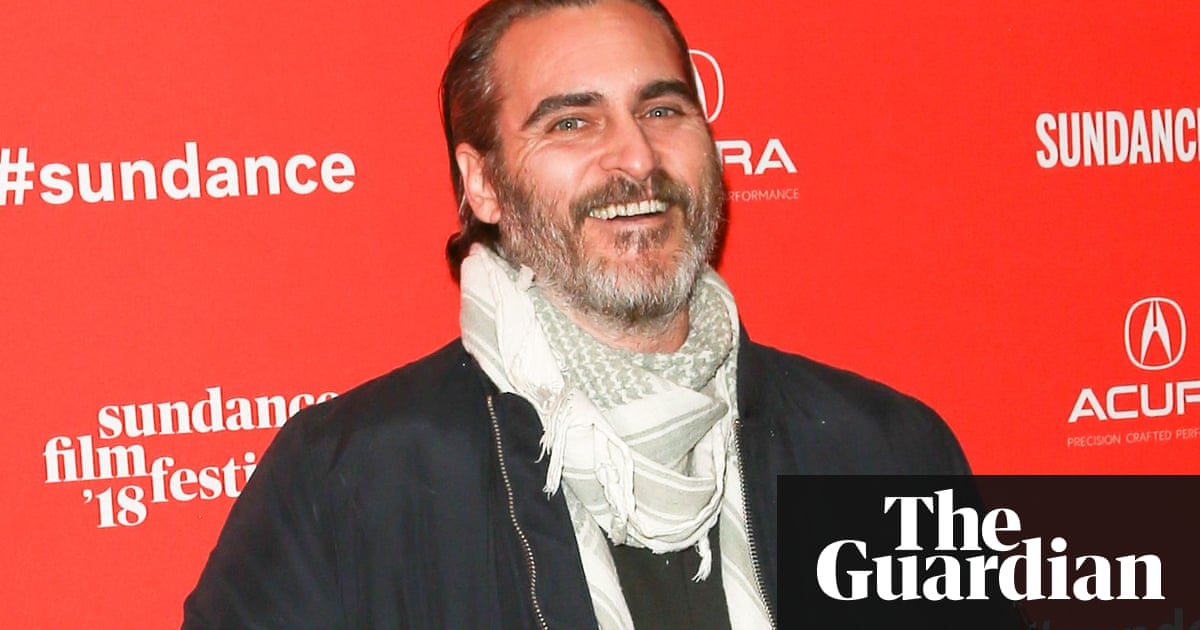 Joaquin Phoenix in talks to play the Joker in 80s-set Scorsese-produced tale
The Oscar-nominated actor is reportedly the top choice for a gritty take on the Batman villain from The Hangover director Todd Phillips
Read more: https://www.theguardian.com/film/2018/feb/08/joaquin-phoenix-in-talks-to-play-the-joker
Game of Thrones creators to write and produce new set of Star Wars films
David Benioff and DB Weiss take charge of films separate from the pre-existing franchise and Rian Johnsons previously announced trilogy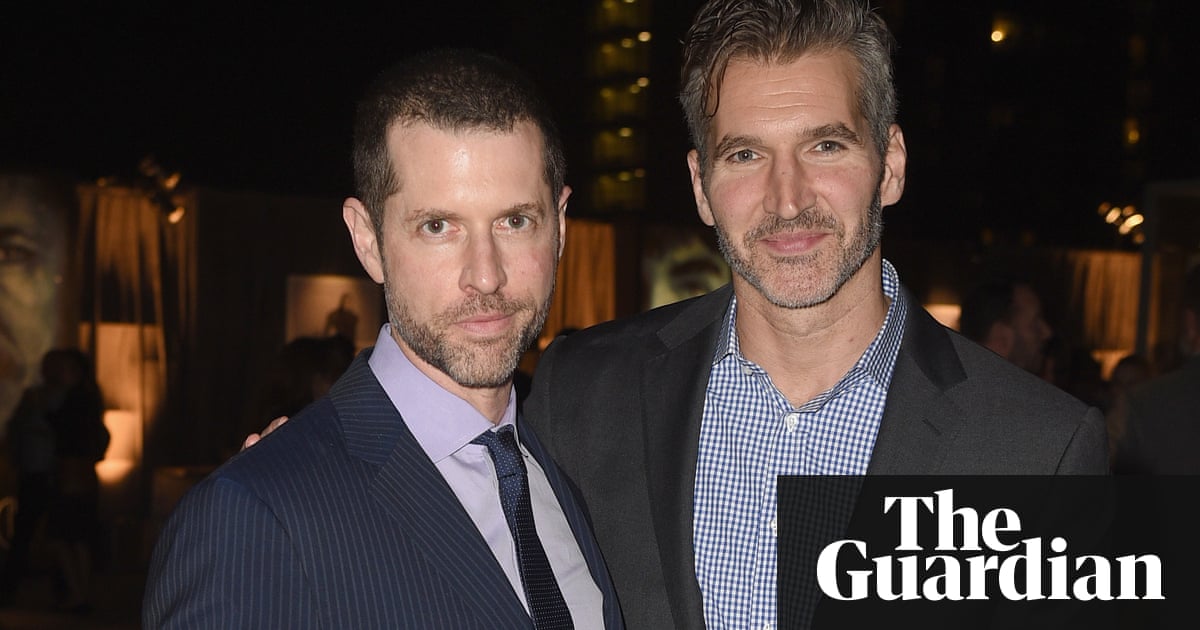 Game of Thrones creators to write and produce new set of Star Wars films
David Benioff and DB Weiss take charge of films separate from the pre-existing franchise and Rian Johnsons previously announced trilogy
Read more: https://www.theguardian.com/film/2018/feb/06/game-of-thrones-star-wars-films