With his new comedy, Idris Elba is keen to show that he's as hilarious as he is suave
Idris Elba stars alongside Bill Bailey in his new comedy series 'In the Long Run'.
Image: sky
When you think of Idris Elba, the first thing to spring to mind might be his legendary role as Stringer Bell in The Wire.
Or maybe you think of him going head-to-head with Matthew McConaughey in the blockbuster adaption of Stephen King's Dark Tower series, or hunting serial killers in the London-based crime drama Luther.
What you probably wouldn't think of are comedies and musicals. At least not yet.
Elba is keen to do more of both, though. At a roundtable event last year to promote his new semi-autobiographical comedy series In the Long Run, he spoke about his desire to try his hand at more light-hearted roles.
"I like it," explained Elba. "I like the freedom of it. I think with drama obviously you follow a narrative in a certain way.
"But with comedy you can on the day come up with something really stupid and make the crew laugh that actually might work in the show. I love doing that."
Set on an estate in 1980s London, In the Long Run is a snapshot of Elba's own childhood. Elba stars as Walter, a character based loosely on his own father, while the young actor Sammy Kamara plays Kobna — a boy based on Elba himself. It could easily have been a coming-of-age drama rather than a comedy, but Elba explained that he was keen to keep it light.
"I wanted to make it a comedy because I wanted to try my hand at comedy — doing a comedic role, at which I fail miserably!" he joked. "But that said it felt too heavy to be a drama; it felt like there was a statement to be made if we did a drama and we didn't want to do that. I didn't want to focus on racism from a point of view of like, 'Oh my God, this is what it was like in the '80s'.
"So we wanted to take a comedic stance, and like I said selfishly I wanted to… I wanted to be in Only Fools and Horses, you know what I mean, I just never got the audition."
So does Elba find comedy challenging, given he's largely starred in dramas, thrillers, and big budget blockbusters?
"It is a challenge, yeah, because if I'm honest I tend to overcook it," he said.
"[The script] feels very funny, period. When I'm acting in comedy I tend to egg it up a little bit. But I enjoy doing it because my old man was a bit like that."
"I never want to be that person that says, 'Oh, I wish I did it'."
What comes across most at the roundtable is how keen Elba is to take on new challenges, and work on the things he's passionate about — and how he's not afraid to put the work in to get those projects made.
"Sometimes you have to sacrifice certain things if you want things," said Elba. "My mum and dad were very much like that — they worked all the time, but never really achieved the things they wanted to. And I remember growing up thinking I'd rather just achieve the things I want.
"I never want to be that person that says, 'Oh, I wish I did it'. I just want to do it."
Aside from comedy and doing more work behind the camera (Elba also produced and helped write In the Long Run) is there anything else in his career he's keen to achieve that he hasn't done yet?
"A musical," Elba said. "I would love to do a musical. It's just something I haven't done that I would like to do."
Watch this space…
All episodes of In the Long Run (Sky One) are available on 29 March.
Read more: https://mashable.com/2018/03/30/idris-elba-in-the-long-run-interview-comedy-musical/
The Dark Knight at 10: how Christopher Nolan reshaped superhero cinema
The legacy of 2008s dark Batman sequel has been clouded by a string of dour DC missteps and a wider misunderstanding of the films groundbreaking grimness
"Can Christopher Nolan predict the future? Could he have somehow foreseen the eerily specific prescience of Batmans introduction in 2008s The Dark Knight, modern superhero cinemas unwitting blueprint? Christian Bales caped crusader doesnt show his cowled face until a few scenes into the film, after the Joker has pulled off his daring bank heist. Bruce Wayne arrives on the scene to bust up a powwow between some mobsters and guest villain Scarecrow, but hes preceded by some paunchy copycats armed with shotguns and hockey pads. Their effort to emulate Batman only gets them into trouble, until the genuine article shows up to dispatch the goons with minimal difficulty. Purrs the Scarecrow: Thats more like it.
The dour, oppressively grey DC Cinematic Universe is likewise littered with cinematic imitators of Nolans vision, having learned all the wrong lessons from Batmans example. Led by chief architect Zack Snyder, the DC Comics adaptations fell in line behind the gargantuan box office success of Nolans films by aping his tone in the hopes that that would be sufficient to recreate the magic. And while box office grosses have for the most part remained healthy, the quality of the films themselves has never come close to matching the rigorous precision, popcorn philosophizing, and sheer cinematic verve of the film now celebrating its tenth anniversary. Were going to do this forever, arent we? taunts the Joker, near the tail end of The Dark Knight. Little did he know their psychotic pas de deux would be rehashed over and over again.
Bolstered by an ambitious script from Nolan, his brother (and, elsewhere, Westworld co-creator) Jonathan, and regular DC Comics scribe David Goyer, The Dark Knight ushered in an age of po-faced seriousness a look that takes a lot of gravitas to pull off. Breaking from a more sprightly, brightly-colored tradition of comic book films best exemplified by Sam Raimis Spider-Man pictures, Nolan nudged the genre in the direction of hard realism. Bales Batman doesnt behave like a valiant defender of the defenseless, rather like a hard-nosed cop unencumbered by legal codes of conduct. The Joker, a role that……………….."
Read more: https://www.theguardian.com/film/2018/jul/18/the-dark-knight-at-10-how-christopher-nolan-reshaped-superhero-cinema
Lost Stanley Kubrick screenplay, Burning Secret, is found 60 years on
Script co-written by master director is so close to completion that it could be developed into a full feature film
"His first world war classic, Paths of Glory, is one of cinemas most powerful anti-war movies, widely acclaimed as a masterpiece, as was his Roman epic, Spartacus, both of which starred Kirk Douglas. Now a lost screenplay by director Stanley Kubrick has been discovered and it is so close to completion that it could be developed by film-makers.
Entitled Burning Secret, the script is an adaptation of the 1913 novella by the Viennese writer Stefan Zweig. In Kubricks adaptation of the story of adultery and passion set in a sparesort, a suave and predatory man befriends a 10-year-old boy, using him to seduce the childs married mother.
He wrote it in 1956 with the novelist Calder Willingham, with whom he went on to collaborate on Paths of Glory the following year.
The screenplay was found by Nathan Abrams, professor in film at Bangor University and a leading Kubrick expert, who said: I couldnt believe it. Its so exciting. It was believed to have been lost.
He added: Kubrick aficionados know he wanted to do it, [but] no one ever thought it was completed. We now have a copy and this proves that he had done a full screenplay.
Kubrick made only 13 feature films, but he is revered as a master film-maker and supreme visual stylist with a painstaking approach to meticulous detail. His sci-fi epic, 2001: A Space Odyssey, pushed the boundaries of special effects and was at No 6 in the most recent Sight and Sound critics poll of the greatest films of all time.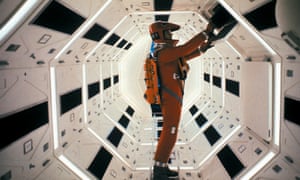 Read more: https://www.theguardian.com/film/2018/jul/15/stanley-kubrick-lost-screenplay-burning-secret-found
Die Hard At 30: How It Remains The Quintessential American Action Movie
Bruce Willis vest-wearing hero was an unlikely savior in 1988 and despite endless attempts to recycle the formula, he remains without equal in the genre
"The first shot of John McClane in Die Hard is his left hand digging into the armrest as his plane lands at LAX. We can see hes wearing a wedding band on his ring finger. His seatmate then gives him an unusual piece of advice about surviving air travel: once he settles in, he should take off his socks and shoes and make fists with his toes on the rug. Then he reaches up to the overhead bin, revealing a holstered gun dangling from his midsection.
All of this is mundane stuff. Its also a prime example of why Die Hard remains the greatest American action movie since it was released 30 years ago this week.
Consider everything that the director, John McTiernan, and his screenwriters, Jeb Stuart and Steven E de Souza, set up in this brief little scene. Though Bruce Willis plays McClane as the modern American cowboy, Roy Rogers with an attitude, the film-makers choose to emphasize his vulnerability first. His fear of flying gets us primed for the bumps and bruises he will sustain all night long, when a phalanx of terrorists take over a Christmas party at Nakatomi Plaza. McClanes most important quality isnt his toughness, but his flesh-and-blood humanity, which is what most of the films sequels get wrong. The advice he gets from his seatmate gives him a reason to be barefoot during the entire ordeal, including a sequence where henchmen deliberately shoot out the glass to shred his flat soles. The gun establishes him as one of New Yorks finest, and the ring suggests a commitment to his marriage that his wife Holly (Bonnie Bedelia), we soon learn, doesnt share.
There are dozens of other examples of small, deftly planted details that will pay off later on. The first terrorist McClane kills has feet smaller than [his] sisters, so he cant take his shoes; he also happens to be……"
Read more: https://www.theguardian.com/film/2018/jul/12/die-hard-30th-anniversary-quintessential-action-movie