Women in Hollywood See Chance for Change in Weinstein Uproar
The emergence of sexual harassment claims against producer Harvey Weinstein has the potential to be a watershed moment for Hollywood, offering a new opportunity to shed its "casting couch" image, according to advocates for women in the workplace.
The allegations by women including actresses Ashley Judd and Rose McGowan against a prominent and successful industry leader may encourage more women to step forward with their own stories and force men in power to reflect on their own behavior, said filmmakers and activists. The Weinstein scandal also should put more pressure on studios to put more women in leadership roles and improve parity in hiring and pay, they said.
"The problem is just rife in Hollywood," said Maria Giese, a filmmaker and activist. "For a young woman, with no connections or experience, the trade-off requested for advancement is too often sexual, and it is happening in an industry that produces America's most cultural influential global export."
Giese said she had her own experience of being expected to have sex with executives that helped her early films get made — offers she declined. She didn't identify the individuals. Tired of her lack of career progression, she helped persuade the American Civil Liberties Union to open a 2015 investigation into hiring practices in the movie industry, which drew the attention of the Equal Employment Opportunity Commission.
The Weinstein case strikes at the heart of the problem for women's progress in Hollywood because the industry relies on reciprocity — favors owed and returned, including sexual ones, Giese said.
Weinstein, known for aggressive awards campaigns that led to Oscars for movies like "Shakespeare in Love," took a leave of absence Thursday from the company he founded with his brother. The New York Times reported that Weinstein had paid at least eight women to settle sexual harassment claims. Weinstein denied many of the allegations and told the New York Post the report was unfair. Three board members at his company, Weinstein Co., resigned Friday, according to Deadline, and the remaining directors hired outside lawyers to investigate the allegations.
Attorney Lisa Bloom said on Saturday on Twitter that she had also resigned as an adviser to Weinstein. "My understanding is that Mr. Weinstein and his board are moving toward an agreement," she said in the Tweet.
The development roiled an industry that has largely excluded women from prominent roles behind the camera and equal representation in front of the camera. Research by the University of Southern California found that the percentage of female speaking characters in movies hasn't budged much above 30 percent over the past decade. And behind the camera, only 4.2 percent of directors were women, 13.2 percent writers and 20.7 percent were producers in 2016, despite women making up about half the population.
Part of the challenge for women is the fear of career repercussions for speaking out. Megan Ellison, the daughter of Oracle Corp. founder Larry Ellison who created producer Annapurna Pictures, tweeted sympathetically of the New York Times story. "Women face serious repercussions for sharing their experiences and deserve our full support," she said. "I admire the courage of these women."
Some in the industry are pushing to hire more women for leadership roles as a corrective action.
"One production company I'm working with submitted a list of director choices to me that was over 50 percent women," C. Robert Cargill, a writer whose credits include horror feature "Sinister" and comic-book movie "Doctor Strange," said in an email. "There's a wealth of long-neglected talent out there and Hollywood is starting to realize how much they were missing out on by leaning on the male-driven meritocracy. I think the landscape of Hollywood five years from now is going to be very different than it is today."
Cargill said he won't work with companies that face allegations like the claims against Weinstein. "I'd much rather sleep well at night than be restless atop a big bed of money," he said. "And I would urge all of my fellow creatives to do the same."
Scott Derrickson, the director and producer, said he has chosen women to direct five projects he has in development because so few are hired in the industry.
Giese called for an impartial oversight body to protect women's rights. Several guilds that represent different film disciplines, from directing to acting, "cannot be left with the responsibility for advancing the rights of women," she said.
The Directors Guild of America is overwhelmingly white and male, with a membership, including all directorial team members, that's 23.4 percent female and 4.5 percent African-American, according to its website. The percentage of female directors in the group is even smaller, at 15.1 percent, with African-Americans at 3.8 percent.
Late last month the guild released data that showed a sharp rise in the number of women and minorities as first-time directors in television — a result, the guild said, of its efforts to educate the industry. The percentage of minority first-time TV directors more than doubled since 2009 and the percentage of women nearly tripled, the guild said.
The Academy of Motion Picture Arts and Sciences, which awards the Oscars, is also heavily white and male, and changed its voting rules last year to encourage more diversity.
Women In Film, a Los Angeles non-profit designed to promote equality in the entertainment business, is working with studios to achieve gender parity in hiring and pay by tackling conscious as well as unconscious biases.
"We hope with more women in executive positions there will be a ripple effect," said Kirsten Schaffer, executive director of Women In Film. The ousting of powerful news executives from 21st Century Fox Inc. over the past year after claims of sexual harassment is part of the wave of women starting to speak out, she said.
"Hollywood has a lot of work to do," Schaffer said. "People are afraid of losing their jobs and their careers and don't do the right thing because of that. There should be greater legal penalties for those who are complicit."
The status of the EEOC's examination of the industry following the ACLU's investigation is unclear. The agency routinely declines to comment on such matters and didn't respond Friday to a request for comment after normal business hours.
"The Harvey Weinstein situation is yet another reminder of the incredibly egregious and deep-running sexism in Hollywood," said Melissa Goodman, who oversees gender-related matters at the ACLU of Southern California. "The industry will change only when women feel it's safe to speak out against the sexism that manifests not only in rampant sexual harassment but also in the failure to hire women or pay them equally."
Giese risked her career by instigating the industrywide probe, she said. "Speaking out boldly is the only way to engender change," she said. "I may never work again."
Read more: http://www.bloomberg.com/news/articles/2017-10-07/women-in-hollywood-see-chance-for-change-in-weinstein-scandal
Keira Knightley to star in forgotten story of Iraq war whistleblower
Actress will take role of Katharine Gun, who leaked an email to the Observer about US spying plans, in new film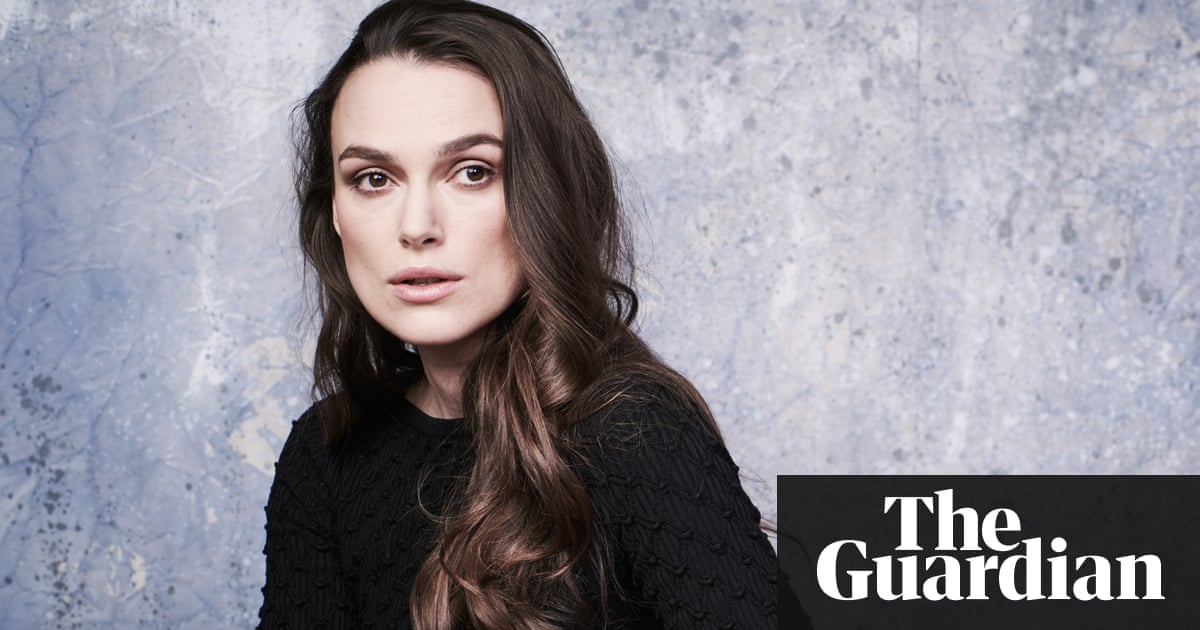 Keira Knightley to star in forgotten story of Iraq war whistleblower
Actress will take role of Katharine Gun, who leaked an email to the Observer about US spying plans, in new film
Read more: https://www.theguardian.com/film/2018/feb/18/keira-knightley-role-katharine-gun-gchq-official-secrets-film
Feast your hungry eyes on Chadwick Boseman's Rolling Stone cover
Just look at that smile.
Image: Leon Bennett/Getty Images
It's now been a week since Black Panther blasted its way onto our screens, and thirst levels are officially off the charts.
Winston Duke, the jaw-droppingly chiselled actor who plays M'Baku in the film, has already had his fair share of Twitter attention — and now it's Chadwick Boseman's turn.
On Sunday, Boseman tweeted out his new Rolling Stone front cover. Brace yourselves…
'Black Panther' posts a record-setting box office opening for Marvel
Image: disney
Excited for Black Panther? So are we. Which is why we're rolling out obsessive coverage with Black Panther Week.
We knew Black Panther would be a hit. And now, the box office figures are here to prove it.
The latest chapter in the Marvel Cinematic Universe opened with an estimated $218 million earned over the weekend, including Monday's holiday. That's enough to give King T'Challa's adventures in Wakanda a second-place finish among all other MCU movie openings.
Black Panther's Friday-Saturday-Sunday opening accounts for an estimated $192 million. That's just enough to secure an all time top-five finish among Friday-Saturday-Sunday opening weekends, behind Star Wars: The Force Awakens ($248 million), Star Wars: The Last Jedi ($220 million), Jurassic World ($208.8 million), and The Avengers ($207.4 million).
At least part of the sensational box office success is due to the fact that the movie dropped in February. The early months of the year are typically quiet ones for Hollywood, though risk-averse studios have more recently taken advantage of the period's empty release calendar to showcase unproven blockbusters.
In 2016, that was Deadpool. The R-rated superhero movie was in many ways a first for the genre, proving that an adults-only audience could carry a comic book adaptation to box office success. Until Black Panther came along, Deadpool's $132.4 million opening weekend made it the all time winner for February releases.
Black Panther was considered "risky" — from a studio exec's perspective, to be clear — for a different, and arguably more controversial, reason. Its predominantly black cast of stars and politicized themes fall outside the typical recipe of a successful Hollywood blockbuster, which tends to center around white male leads.
What's more, the Black Panther character is among Marvel's lesser-known heroes on the world stage. Any fan of Marvel comics would call foul on that, but stand, say, Spider-Man, or Wolverine, or Captain America up against Black Panther and there's really no contest: One is a household name, the other isn't.
This movie changes that. Buzz around Black Panther had been building for months. As the Feb. 16 release drew closer, all the usual background buzz about box office predictions grew on a weekly basis. At one point, Black Panther was on the road to a $150 million opening. Barely a day later, that number had climbed to $165 million.
To anyone paying attention, it was clear from not just the buzz but also the cultural movement building around the movie that it was going to be something special. Then, it screened for critics and reviews came out. That made things internet-official: Black Panther was a hit.
The numbers don't lie. An estimated $192 million in three days. $218 million in four. Another $169 million from releases in countries outside the U.S., with many first-place weekend finishes among them. Black Panther is fully owning its moment.
Read more: https://mashable.com/2018/02/18/black-panther-box-office-opening-weekend/