Wonder women: how female action heroes will blast cinema screens in 2018
This years movie slate suggests a sudden industry interest in female-driven blockbusters. But is this a response to the Weinstein revelations? Or does it boil down to hard cash?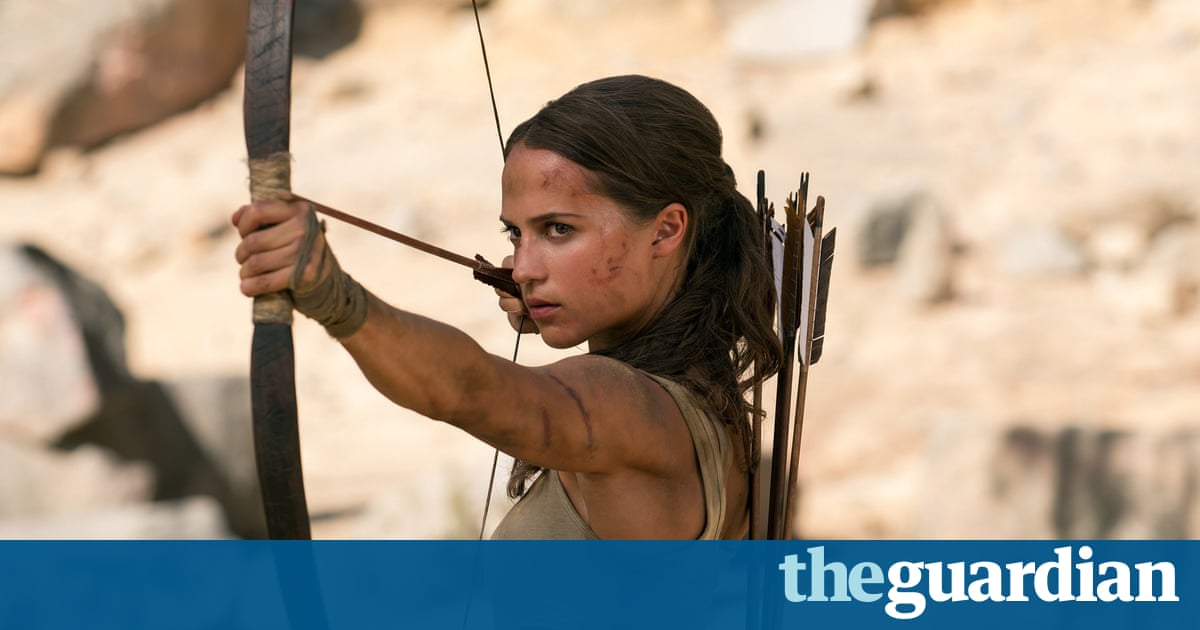 After #MeToo and allegations of predatory behaviour by powerful men in Hollywood, it feels good for the soul that the year in film kicked off with news that women rule the box office. Last year, the three most popular films in the US had female leads, with Star Wars: The Last Jedi at No 1, followed by Beauty and the Beast and Wonder Woman in third place. And theres plenty more where they came from. Hollywood is still waking up to its masculinity problem, but 2018 looks as if it could be the year powerful women roar on screen in female-driven sci-fi, action blockbusters and super-sleuth thrillers.
First up, in February, Ex Machina director Alex Garlands eco-sci-fi, Annihilation, looks like Ghostbusters with a degree in biology; Natalie Portman and Jennifer Jason Leigh star as scientists in boiler suits leading an all-woman expedition to the site of an alien invasion. In March, Jennifer Lawrence finds her inner Jason Bourne in the cold war thriller Red Sparrow, playing a Russian ballerina turned spy, while Alicia Vikander will shoot her way to international superstardom as Lara Croft in the Tomb Raider reboot.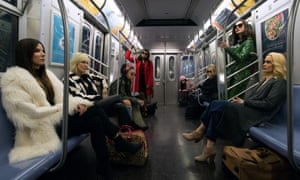 Read more: https://www.theguardian.com/film/2018/jan/04/wonder-women-how-female-action-heroes-will-blast-cinema-screens-in-2018
Sorry, Hereditary, but The Haunting Of Hill House is the most traumatic horror story of the year
"Haunted-house stories are, by their very nature, self-contained. So it's especially impressive that The Haunting Of Hill House,the newest in a series of collaborations between Netflix and director Mike Flanagan, manages to be both sprawling and terrifying at the same time. Flanagan and the show's writers take pains to include at least one horror sequence in each episode of this 10-part series, ranging from hauntingly subtle to nauseatingly intense.
They're all elegantly executed, however, and powerful enough to linger in that floating space between waking and sleep for nights on end. (Episode five, which details a woman's lifelong torment at the hands of a buzzing black void in the shape of a nightmarishly mangled woman known as the Bent-Neck Lady, had this writer sleeping with the lights on for the first time in years.) But what's most effectively upsetting about Hill House isn't how scary it is. It's the devastating sadness that lingers long after the ghosts retreat back into the darkness……………………"
Read the rest of the article by clicking here: https://tv.avclub.com/sorry-hereditary-but-the-haunting-of-hill-house-is-th-1829659438
'Roma': Inside the Best Movie of the Year and an Oscar Hopeful
"Roma opens on the floor: a patch of stone tiling that, every few moments, floods with a rush of soapy water. Reflected in the wavelets is a rippling sliver of sky—a glimmer of the heavens as beheld from rigid terra firma. Later, in a moving visual inversion that can only represent transcendence, the film concludes by panning upward to grant us, for the first time, an unobstructed celestial view.
With patience, fragility, and a divine sense of detachment, Roma is Alfonso Cuarón's most sublime movie since Y Tu Mamá También. In storytelling grace and finesse, it is unparalleled this year. Unfolding in razor-edged black and white, the film captures a moment of unrest—both civil and emotional—in early 1970s Mexico City, when class and gender hierarchies were stark and insurmountable. Several devastating sequences illuminate these challenges with graphic clarity, though for the most part the film takes a tranquil stance, capturing a slice of neo-realist life through the eyes of an aesthete.
Written and directed by Alfonso Cuarón and based on his own upbringing, Roma, which played the New York Film Festival and will hit Netflix on December 14, observes the life of Cleo (Yalitza Aparicio), a young housekeeper (her exact age we never know) of Mixtec heritage burdened with the domestic and psychological labor of rearing and nurturing an upper middle class family……………………"
Read the rest of the article by clicking here: https://www.thedailybeast.com/roma-inside-the-best-movie-of-the-year-and-an-oscar-hopeful
"You can't mistake that drum beat. You know when to clap, when to stomp. But do you know how Queen's "We Will Rock You" was actually written?
In a new clip from upcoming Queen biopic Bohemian Rhapsody, Rami Malek as legendary frontman Freddie Mercury is introduced to the song by Gwilym Lee as iconic guitarist Brian May.
"I wanna give the audience a song they can perform," says Lee as May. "Imagine… thousands of people doing this in unison."
"What's the lyric?" asks Malek as Mercury.
Then, we get a little sneak peek into one of the most prolific songs in music history, fronted by an electrifying Malek.
Bohemian Rhapsody hits cinemas Oct. 24. Here's the official trailer to pump you up."
Read more: https://mashable.com/video/bohemian-rhapsody-we-will-rock-you-queen-clip/