X-Men vs. the Avengers and other movie crossovers we want from the Disney-Fox deal
No wonder Mickey looks so happy he's about to make all the money with that new Fox deal.
Image: Drew Angerer / Getty Images
Just when we thought Disney couldn't dominate the box office any more completely, they went and picked up 20th Century Fox.
There's every reason to fret about this latest turn of events. Will the Mouse House discourage Fox's edgier projects? Might the decreased competition lead to ever-bigger, ever-blander movies? How much more power will Disney have to throw around the next time they pick a fight with the press?
But it's a done deal. All we can do now is wait and hope for the best. And given that that's where we're at, we've got some ideas about how we'd like things to go.
Fox brings to Disney a whole new raft of IP just waiting to be milked. The Mouse House now gets all the upcoming Avatar and Alien sequels, and the opportunity to revive Die Hard. Beyond that, the possibilities are endless, at least in theory: Indiana Jones could hang out with John McClane! Buzz Lightyear could visit Pandora! The Kingsmen could enlist Captain Jack Sparrow!
With that in mind, here are some franchise-crossing outcomes we'd like to see.
The Avengers meet the X-Men
This is the biggie. This is the idea that had superhero movie fans salivating the moment the rumors began. And it's one Disney will find impossible to resist forever.
Think of the audiences they can attract, the toys they can sell, the hype they can build, by bringing the X-Men and the Avengers into the same universe. Imagine Tony Stark butting heads with Charles Xavier, or Black Panther befriending Storm. Captain America will be able to say the word "mutant" without worrying his parent company will get sued. Scarlet Witch will get to meet the other Quicksilver.
… Which brings up another key point: Merging these universes, as fun as it is to think about, is going to be tricky. There are details that don't really line up, like the dueling Quicksilvers. More generally, Disney-Marvel is extremely meticulous with its continuity; Fox-Marvel is not. Both approaches have their advantages and disadvantages.
Will Disney impose their strict standards on the X-Men? Or will the MCU leave them alone, and just wave away the discrepancies as "alternate reality" nonsense? (Hey, it works in the comics.)
The Fantastic Four hang out with the Incredibles
Then there's the other crown jewel in Fox's superhero stable – the Fantastic Four. If Disney does decide to fold the X-Men franchise into the MCU, they'll probably do the same with the Fantastic Four. But who's to say they need to stop at the MCU?
We'd love to see some more unexpected team-ups and rivalries out of this deal, even if they aren't strictly MCU canon. How about introducing the Fantastic Four to another superpowered family unit?
Deadpool befriends Spider-Man
The Fox deal has massive implications for the MCU, but it's not the first time Disney's managed to regain (some) control of a beloved comic book icon. The studio struck an unprecedented deal with Sony to share Spider-Man, which is how Peter Parker wound up in Captain America: Civil War and the upcoming Avengers: Infinity War.
As a result, Spidey's also in play when we're imagining crossover possibilities – which, yes, means you could finally get the Deadpool / Spider-Man team-up of your dreams on the big screen.
Assuming, that is, that Disney's okay with letting its teenage hero hang out with an R-rated mercenary. Which is a big if. Yeah, we wouldn't count on this one.
Star Wars gets back its Fox fanfare
Okay, let's move on from superheroes and into outer space.
Although Disney acquired Lucasfilm five years ago, there's still a huge subset of fans who fell in love with Star Wars when it was still owned by 20th Century Fox – and who still feel a little weird about not hearing that famous fanfare before the opening scroll.
With this new deal, Disney could maybe right that wrong. But will they? It's clear that scrapping the Fox fanfare hasn't hurt Star Wars' reputation with critics or its box office potential. Why fix what isn't broken?
The Alien xenomorphs become Disney princesses
Look, we're not saying that a princesses / xenomorphs crossover will actually happen. We're just saying that it's confirmed fact now that the xenomorphs are Disney princesses, per the flawless logic above.
(But for the record, in case anyone at Disney is listening: We would totally be into a princesses / xenomorphs crossover.)
Read more: http://mashable.com/2017/12/14/disney-fox-deal-crossovers-marvel/
Colin Firths Wife Reveals She Had An Affair With Couples Alleged Stalker
Actor Colin Firth's wife, Livia Giuggioli, an Italian movie producer and director, has confirmed she had an affair with the man she's now accusing of stalking her and her husband.
The Firths, who've been together for over two decades, apparently separated for a short while a couple years back. During this time, Giuggioli began an affair with lifelongfriend and journalist Marco Brancaccia, who has launched a "frightening campaign of harassment" against the pair, who have since gotten back together, the couple's representative said Friday.
"For obvious reasons, the Firths have never had any desire to make this matter public. A few years ago Colin and Livia privately made the decision to separate. During that time Livia briefly became involved with former friend Mr. Brancaccia. The Firths have since reunited," a representative for the actor told HuffPost Friday in a statement.
"Subsequently, Mr. Brancaccia carried out a frightening campaign of harassment over several months, much of which is documented," the statement continued. "As a consequence of his stalking, threats and refusal to desist, the legal complaint was lodged with the Italian authorities."
The couple is based in London, but the Firths also have a home in Umbria, Italy.
Brancaccia, who works for the ANSA news agency, is now the subject of an Italian police investigation. He has denied the allegations and accused Giuggioli of fabricating the stalking claims to cover up the affair, which he says occurred between 2015 and 2016.
"We were romantically involved, she wanted to leave Colin for me," he said in a statement to The Times published Friday morning. He added that the couple's marriage had "been over for years."
Brancaccia went on to claim that he only sent two WhatsApp messages to Giuggioli, as well as an email detailing the affair to Firth, who he describes as "understanding."
"In a year she sent me hundreds of messages of love, photos and videos, even a diary," he added.
Firth and Giuggioli share two children together Luca, 16 and Matteo, 15. The Oscar-winner also has another son, from a previous marriage to actress Meg Tilly.
Read more: http://www.huffingtonpost.com/entry/colin-firths-wife-confesses-to-affair-with-couples-alleged-stalker_us_5aa291f3e4b07047bec5b1e7
Joaquin Phoenix in talks to play the Joker in 80s-set Scorsese-produced tale
The Oscar-nominated actor is reportedly the top choice for a gritty take on the Batman villain from The Hangover director Todd Phillips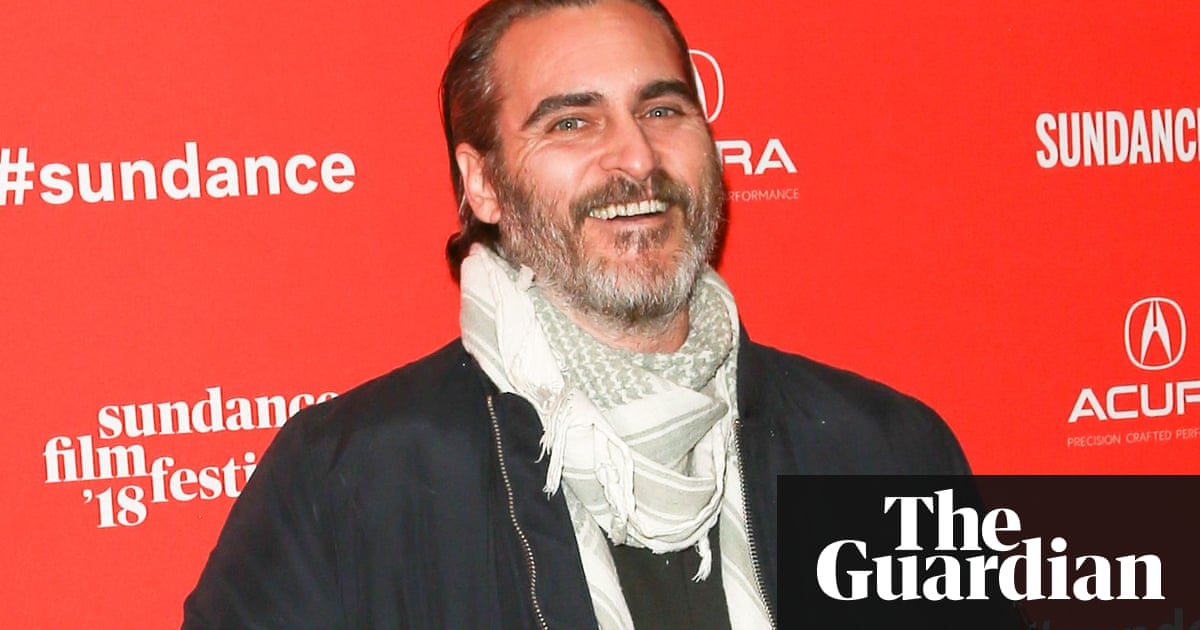 Joaquin Phoenix in talks to play the Joker in 80s-set Scorsese-produced tale
The Oscar-nominated actor is reportedly the top choice for a gritty take on the Batman villain from The Hangover director Todd Phillips
Read more: https://www.theguardian.com/film/2018/feb/08/joaquin-phoenix-in-talks-to-play-the-joker
Game of Thrones creators to write and produce new set of Star Wars films
David Benioff and DB Weiss take charge of films separate from the pre-existing franchise and Rian Johnsons previously announced trilogy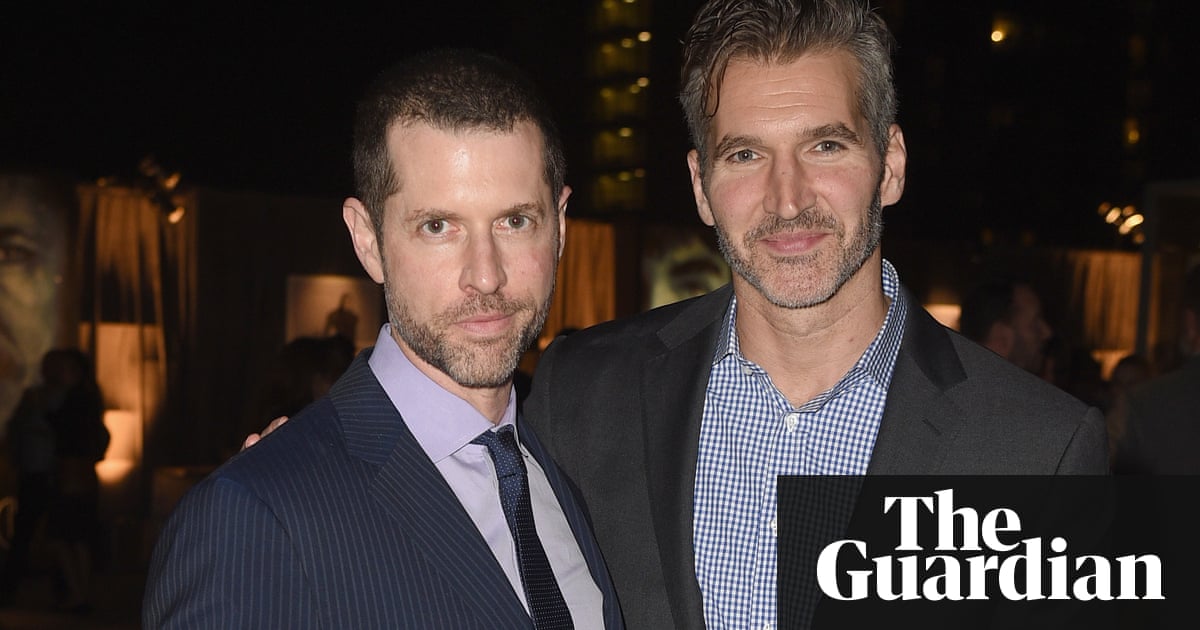 Game of Thrones creators to write and produce new set of Star Wars films
David Benioff and DB Weiss take charge of films separate from the pre-existing franchise and Rian Johnsons previously announced trilogy
Read more: https://www.theguardian.com/film/2018/feb/06/game-of-thrones-star-wars-films